Photogrammetry is the science of collecting, calculating, and analyzing photonic representations with accurate data on physical objects. Surveyors, architects, and engineers use the free photogrammetry software to construct topographic charts, meshes, cloud points, or real-world drawings. If you are also planning to do so, in this article, we will present free photogrammetry software to make your work easier, even as a beginner. Know about free photo stitching software you can use in 2023 from this article.
Below are some of the free photogrammetry software mentioned in this article:
Autodesk ReCap
VisualSFM
Multi-View Environment
COLMAP
3DF Zephyr
MicMac
Agisoft
For example, only a 3-dimensional scanner suited to such applications will function while capturing large objects such as apartments or sites. Besides, photogrammetry is much simpler and more reliable than using the camera on your phone. The software you need to process these data and create a 3-dimensional file is correct after you have an image.
See Also: The 7 Best Ever Free CheckBook Software in 2023
The 7 Free Photogrammetry Software to Use in 2023
Below are some of the best and most free photogrammetry software you may use for field work and projects in 2023. Whether you are an engineer or an architect, this free photogrammetry software will help you in every way. Here is a guide on the best free circuit design software for windows.
Autodesk ReMake
It is one of the most popular and free photogrammetry software. The student version of the software happens to be free, which means if you are a photogrammetry learner, this would be the right choice for you. Also, the accessible version of this software is not applicable for commercial purposes.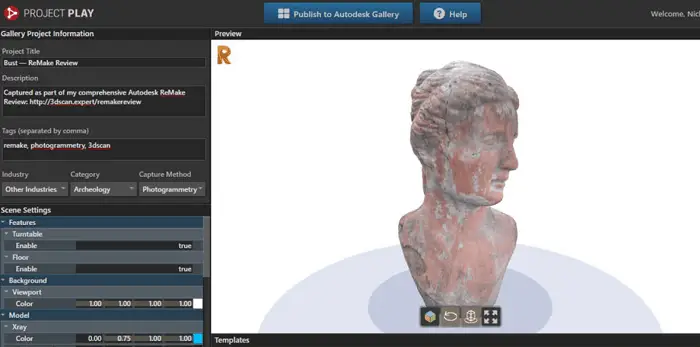 The Autodesk ReMake software transforms images for your project into a three-dimensional model or two-dimensional drawing. Recap stands for reality capture. In fact: the program operates utilizing an aerial graph. In other words, you can create real pictures using airborne aircraft. The three-dimensional representations of smaller objects are a setup of photographs captured using a handheld or tripoded camera.
Download: AutoDesk ReMake 
VisualSFM
It is scene-construction and free photogrammetry software. Also, using secondary software to get your textures done would be best. The good news is that it takes only a few minutes you will get the output. It's swift and able to construct an original rendering. However, it is not very precise, and high resolutions will cause excessive Ram usage. Precisely, it is advisable to use the software for professional purposes.
It would be best to have some tinkering, as this application is very complicated. Nonetheless, it will be relatively easy to deal with, so as long you read the instructions, there will be no problems.
Download: VisualSFM
Multi-View Environment
This popular and free photogrammetry software is for image-based geometry restoration. This involves structure from motion, stereo multi-view, and the reconstruction of the earth. The individual steps in the pipeline are for a command line, but you can find most functions at the user interface UMVE.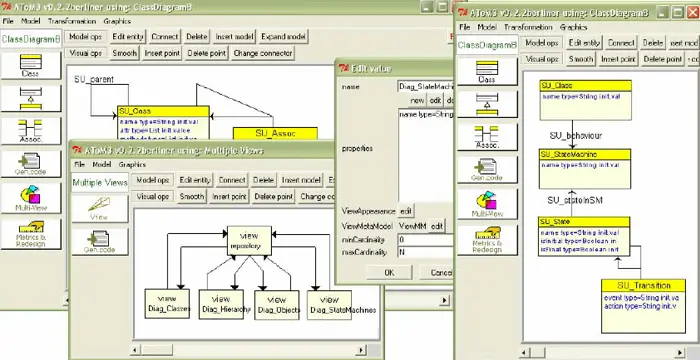 The research group of Michael Goesele had established the project at TU-Darmstadt then. Also, this software works well for short ventures, but for commercial uses; it is unsuitable. Secondary processing is also essential, which adds some time to the production process.
Download: Multi-View Environment 
COLMAP
This software [COLMAP] is a clean, comfortable, honest, and free photogrammetry software that tweaks the different rendering options it provides. The hardest part of using this software is very resource-intensive, and a reasonably robust Graphics Card would be needed. And even then, to avoid crashes, you should decrease the max picture size.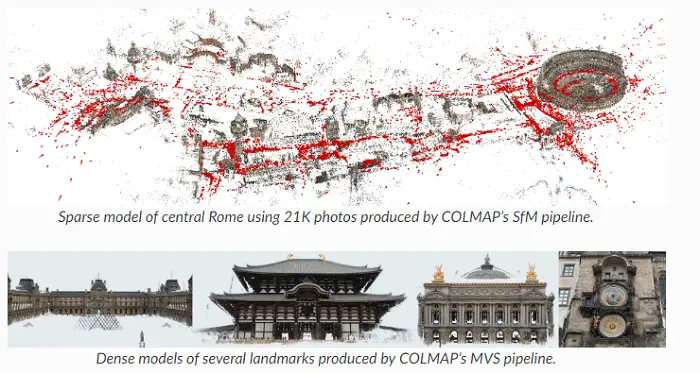 Today, COLMAP is an outstanding tool since there is so much other software to play with. However, it does not generate any textures–you must perform it in a secondary system.
Download: COLMAP
3DF Zephyr
This software's free version restricts the dataset to not more than 50 images. This means that you cannot construct highly detailed renderings, but it is safe to do so. The rendering process takes about half an hour in high settings and returns a reasonably detailed model.
Nonetheless, it is a little over-teched — partly with sub-menus and other project windows that would have sufficed with a single one. Sometimes, the camera used to take the input pictures may also be better adapted. However, it is challenging to justify preferring this software over another with drawbacks.
Download: 3DF Zephyr
MicMac
This free photogrammetry software is operated on Windows, Mac, and Linux-compatible photogrammetry software. The downloading and setting up of the software is a bit annoying, partly because the language used in this software is in the French language. You can also start rendering photographs once MicMac is all set up. The algorithm seems particularly susceptible to noise, probably to catch every detail. Against this, there is a possibility of overlooked landscapes.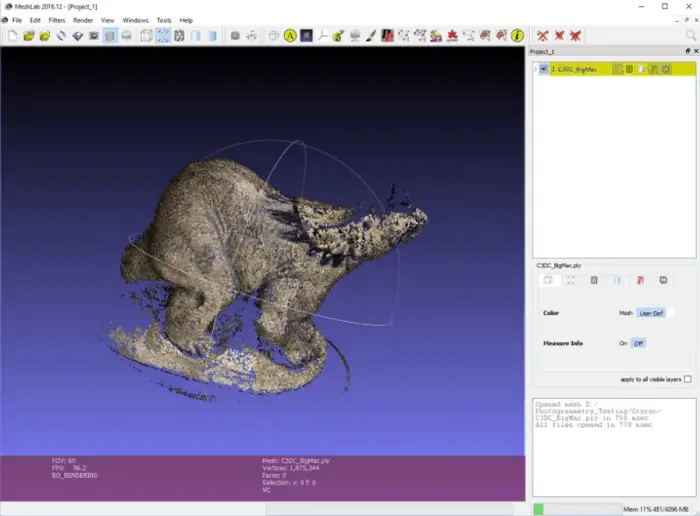 We would warn against downloading this software, considering how tough it is to use and how bad it performs, because the programs are more straightforward and more effective.
Download: MicMac 
Agisoft
This free photogrammetry software by Agisoft is a perfect sort of software for photogrammetry enthusiasts. It will be easy to operate & safe, but due to typically noisy models, it is not suitable for commercial use. Any distortion or ragged borders on complex structures will likely occur.
One of the cons of this software is its slow speed, as it takes about 45 min for a bit of rendering in high settings. This time a reliable processor does not diminish, and sometimes the CPU use spikes for minutes. The software is virtually perfect for experimenting, but it is unsuitable for many others due to its heavy usage of resources and long rendering times.
Download: Agisoft 
FAQs
What exactly does photogrammetry mean?
Named for its process, photogrammetry is a three-dimensional coordinate measuring technique that employs photographs as its primary tool for precise measurement. At its core, photogrammetry utilizes the principle of triangulation, forming the foundation for accurate measurements and mapping. This approach capitalizes on visual data to construct detailed three-dimensional models, making it applicable across various fields including cartography, architecture, and geology.
What free program creates a 3D model from images?
Explore the official website of Regard3D, an open-source structure-from-motion program. Regard3D provides a no-cost solution for transforming object photographs captured from various angles into comprehensive 3D models. This dynamic software serves as a powerful tool for converting two-dimensional images into three-dimensional representations.
Adobe is capable of photogrammetry?
With Adobe's integrated tool 3D Capture,you can harness photogrammetry capabilities. This tool empowers users to craft high-quality 3D models from a series of images. By utilizing photogrammetry techniques, Adobe's 3D Capture facilitates the generation of intricate three-dimensional models. This opens up a plethora of creative applications across industries like gaming, design, and virtual reality.
Are Google's 3D tiles cost-free?
During the Experimental phase, Google Maps Platform offers products like Photorealistic 3D Tiles for free usage. However, there's a limited quota cap, as previously mentioned. This phase aims to collect input from the developer community before transitioning to the preview stage. The intention is to enhance the product based on valuable feedback from developers during this initial phase.
Conclusion
Also, you may know that there is some successful and free photogrammetry software that does not cost you a hundred. As you have read all about free photogrammetry software, it's time to pick the suitable one. If you used any of the above free photogrammetry software, tell us about your experience in the comment section below. 
Dedicated group of Computer Engineers making tech updates accessible to all. Our dream is to simplify and share tech news with everyone.