Smartphones are helpful devices using which we can collect useful information and can entertain over selves when we feel bored. One such entertaining thing on the smartphone is watching movies. You may have experienced the fun of watching movies on your iPhone and iPad on a day with pleasant weather. But you may have doubts about which apps will give you a better experience. I believe you may be interested in knowing the details of the Best Movie Apps for iOS devices.
Listed below are the top 10 video downloader applications for iOS in 2023:
Netflix
Tubi Tv
Snag Films
Bobby Movie Box
Hotstar
Amazon Prime Video
Viewster
Yidio
Popcorn Time
Movie Box
This article gives you an easy way to find the best movie apps for iOS devices. Moreover, It gives you a brief overview of the apps to be installed on your devices for the best and most fun experience. So, Don't worry if you're an Android user; we have a list of the best movie apps for Android as well.
Learn How To Choose The Best iPad Data Plan
See Also: How To Change Disney Plus Bundle | 3 Best Ways
Top Movie Apps for iOS
Netflix
It is one of the oldest and most famous apps, developed by an American entertainment company in 1997. This entered the field of telecasting movies in the year of 2013. In addition, Netflix now became the biggest player in the media market. Here you have to pay to enjoy the unlimited streaming of your favorite movies.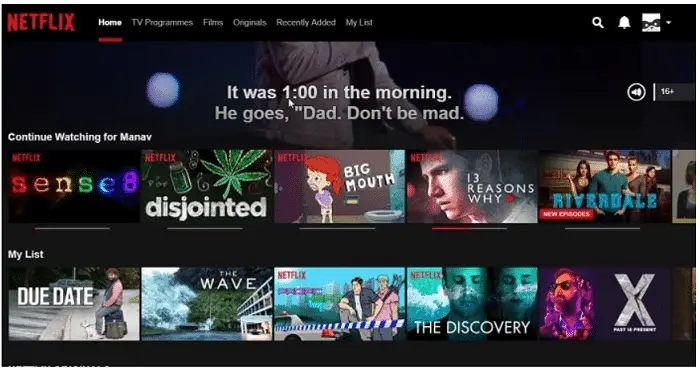 This application gives you the best performance and is one of the finest of Movie Apps for iOS devices. It has several features like resuming your watched movies and your favorite lists, etc. Try this to stream many numbers of shows and movies.
See also: Top 13 Free Programming Apps for Android (2023 Edition)
Tubi Tv
It is the free app to watch your favorite movies on your iOS device. Tubi TV requires you to use the iOS 7 version. It is the library where you can access your favorite movies and tv shows.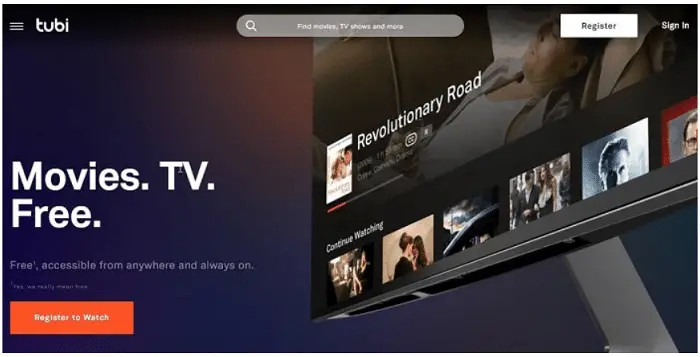 This great app was launched by Adrise in 2014 to expose content providers. It holds more than 40,000 films and several TV episodes.
See Also: How To Get CW On Apple TV: A Comprehensive Guide
Snag Films
iOS users always have only a few options to have a better experience on their devices. Ted Leonsis launched Snag Films in 2008. To stream good movies, this app has been developed, which gives you free access to more than 5000 movies.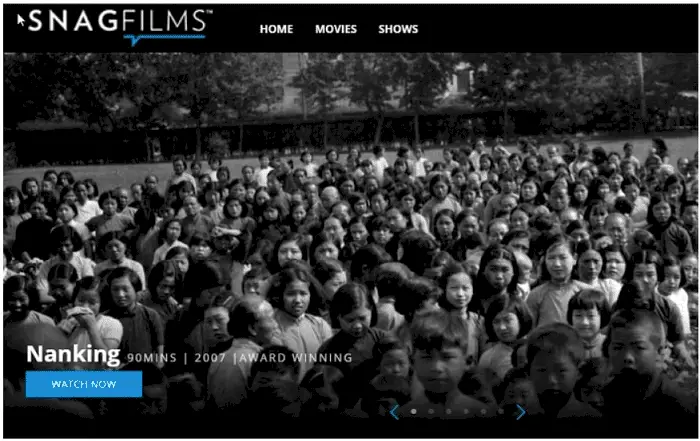 It can support multiple platforms. It provides the opportunity for the filmmakers to submit documentary films on this site.
Bobby Movie Box
It is the official app to watch new streaming movies with HD quality on your iOS devices. Bobby Movie Box leads you the way to search the shows by genre. It gives you the opportunity to quickly add your favorite movies and TV shows to your bookmarks list, from where you can easily access those films.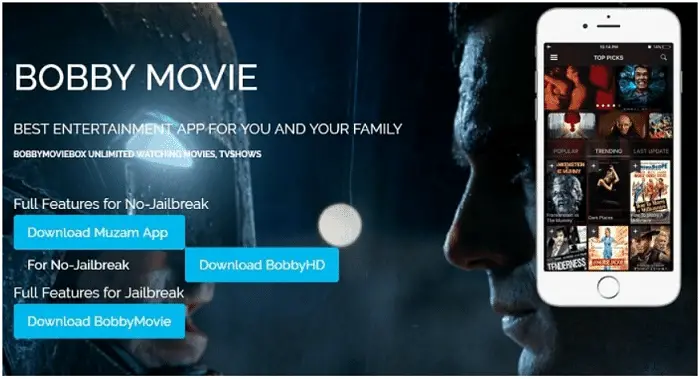 The app is regularly upgraded, which is an advantage of the app. Certainly a deserving spot on our list of Best Movie Apps for iOS.
Hotstar
Star India owns a mobile entertainment platform where one can stream movies, TV shows, Cricket shows, etc. This free movies app has been available in India, Bangladesh, Pakistan, and Nepal since 2015 and will be distributed worldwide soon. Hotstar is available in 8 different languages to stream your favorite TV shows.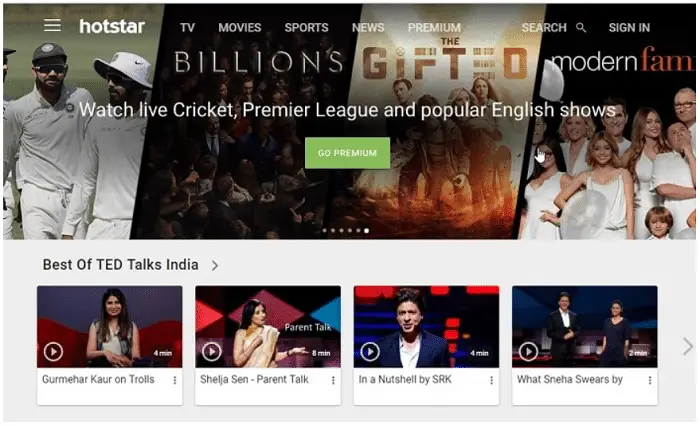 Download Hotstar app here
Amazon Prime Video
Watch famous movies and shows anywhere at any time on the Amazon Prime Video app. It telecasts famous Tv shows like The Grand Tour, The Man in the High Castle, Mozart in the Jungle, and Transparent are some of the famous and award-winning titles which you can watch on Amazon Prime with good quality.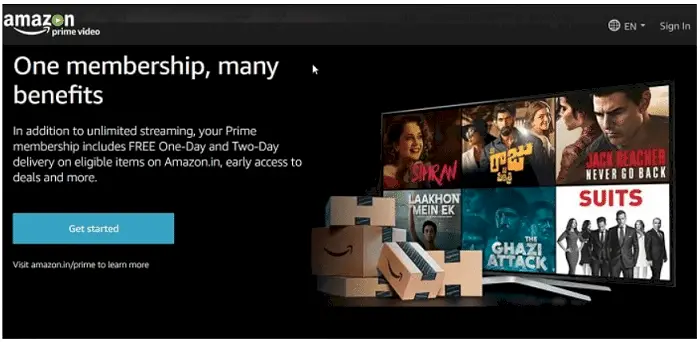 You can also stream Amazon FireTV via Kodi Boxes. It also gives you access to thousands of games and apps. It is one of the best Movie Apps for iOS, brought to you by the famous Amazon shopping zone. You can get new movies at a low price via this app. It is one the best app for getting high-quality HD where you can get new movies too. Also, with the rise of film YouTube channels, it is becoming easier to learn about films and get information that you can't find anywhere else.
Download Amazon Prime Video app here
Viewster
If you are looking for HD and Ultra HD anime movies, then this is the best app for your iPhones to download from the Apple store.
It also has the option of downloading your favorite movies to watch them in offline mode. Viewster is readily available, and it can help you to search for movies quickly. It also consists of various TV shows on the site to watch.
Yidio
Yidio app provides you with high-quality and high-definition content and is compatible with both iOS and Android devices. This app gives you an opportunity to watch several movies for free. Some movies are also to be purchased by the customers.
You can also view the movies which are not available on the site. It suggests the site where you can get the movies that you were searching for. First, you may face some difficulties in handling this app, then after a few days, you can easily get the movies that you are searching for. All the amazing features of this app make it one of the best in these Movie Apps for iOS.
Popcorn Time
Popcorn Time is a multiplatform app that can be downloaded on iOS, Linux, Windows, Android, and Mac. The quickly gives the movies to you directly from the torrent links.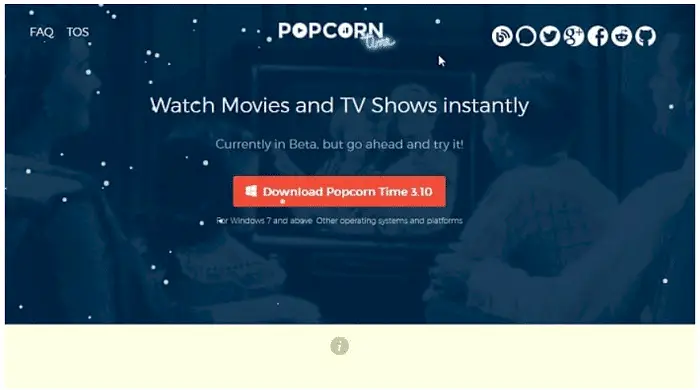 It is the app that competes with Netflix. If you have an interest in famous and top movies, then this is the right choice for you to choose without any hesitation.
Movie Box
Movie Box is an entertainment app where you can have a hub of several entertainment videos and streaming movies. It is available in the Apple store as the replica of the Show Box app. You have the option to even download along with the streaming option.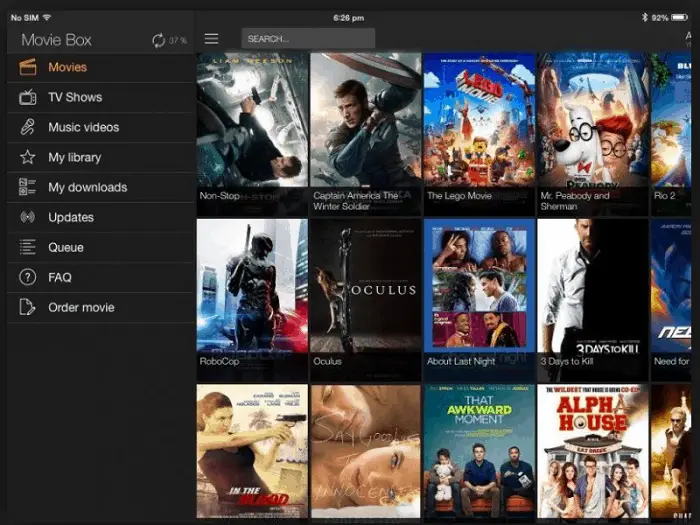 If you are searching the movies and your favorite shows online, it can be your perfect opportunity to get this film. It is one of the free Movie Apps for iOS which every iOS user must download to stream and download their favorite shows and movies for free.
FAQs
What features is Netflix making available to iOS users?
One of the first and most well-known movie apps is Netflix. It offers limitless streaming of films and TV shows for a monthly charge. Netflix provides a variety of series and movies along with features like favorite lists and resumes watching.
Are there any iOS movie apps that are free?
Free movie apps are indeed available for iOS devices. Tubi Tv, Snag Films, and Viewster are a few examples. These apps give users free access to films and TV series.
Can I download movies to my iOS devices to watch them later?
A few movie apps, such as Viewster and Movie Box, let you download films to watch later. Users can now watch films without an internet connection, thanks to this.
Are there any iOS movie apps comparable to Netflix?
Amazon Prime Video's well-known movie app is comparable to Netflix. Many films and TV shows are available, including unique content. Games and apps can also be accessed through Amazon Prime Video, available on various devices.
Do iOS devices allow for the viewing of anime films?
Viewster, an app for iOS devices, offers HD and Ultra HD anime movies. Additionally, customers can download their preferred movies for consumption offline.
Do any movie apps offer direct streaming from pirate links?
Popcorn Time is a cross-platform program that streams movies directly from torrent sources, including iOS. It competes with services like Netflix and offers a vast selection of films.
Conclusion
In conclusion, Here are some of the Movie Apps for iOS that are going to get you the best movies that you want to watch without interruption; check out the whole list and choose the best one for yourself.
Dedicated group of Computer Engineers making tech updates accessible to all. Our dream is to simplify and share tech news with everyone.