So, does your Instagram reel you shot have background noise? As a result, it is frustrating to watch a video that makes your ears go blind. Unless you are using a noise-canceling microphone, most of your audio catches noise. But there is a solution to that. In this guide, learn how to remove background noise from video on mobile.
There are several ways to remove noise from video through compatible software. Whether it is shot in your cousin's Samsung or your iPhone, you can use video noise reduction software to eliminate the excess noise in your video.
Online through web applications
Using mobile apps
Completely muting your video
Remain till the end of the article to learn how to remove background noise from video on mobile.
See also: 6 Best Audio Enhancers For Windows 10 [2023]
Online Through Web Applications
You can reduce your video noise online through web applications; know how?
Veed.io Noise Removing Tool
VEED is an impressive tool available free online to reduce your background noise in the blink of an eye. In addition, You can remove background noise from videos online on this website, where you can upload your video and work with it. You not only clean up noise from your video but also can add audio of your choice to your video.
Here is how to remove background noise from video on mobile using Veed. But if you want to try other websites, there is one for you.
Using Mobile Applications
There are plenty of mobile applications that you can utilize to remove noise from videos. Using a mobile app is the best way to learn how to get rid of background noise in a video. The advantage is that you can do it besides network problems, anywhere, any time. The majority of audio tampering applications work offline.
For this method, you should have these three applications on your phone:
Video into MP3 Format App
Choose the video you want to upload.

Before converting, you get to choose the audio format and bit rate. Please make sure you get it the way you prefer.


Finally, click Convert.
Now you have the audio in your hand, and you can find the audio in the downloads folder inside your photo.
Lexis Audio Editor
Open the app on your phone.
Now you have the audio noise-free. Make sure you are pleased with the results before proceeding to the next step.
KineMaster App
You will find your video in whatever folder you saved. By default, The app will save it in the downloads folder. Now your noise-free video is available to use.
This is how to remove background noise from video on mobile using three applications. This method is undoubtedly more prolonged than the web application version, but at least you don't have to stay online while doing this. You won't lose any data while performing. Moreover, the disadvantage of using web applications is that specific applications need you to subscribe to a premium membership to allow noise compression. Paying extra cash can be inconvenient for people.
Completely Muting Your Video
The final method to remove noise from your video is to mute your video entirely to zero. You can use your default apps on your phone to mute the video.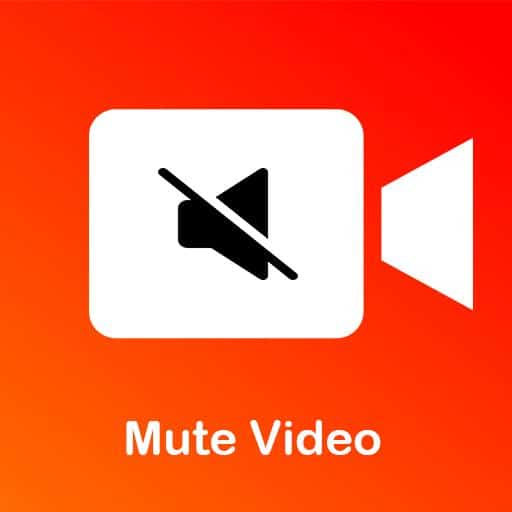 If not, third-party applications provide extra settings that you might use.
Video Sound Editor
Once you install this app on your smartphone, you are ready to work with the audio.
Now select the video you need to mute the sound. Once selected, tap on the checkmark to upload the video. In addition, there is an alternative to snip the video to your preference.


Once trimmed, you can see a pop-up asking whether it should extract the video with trim or without trim. If you do not need the video trimmed, you can choose 'Mute without video trim' and click okay. On the other hand, If required muted, select 'Mute with trim video.'


Clicking 'OK' will extract the video to the phone.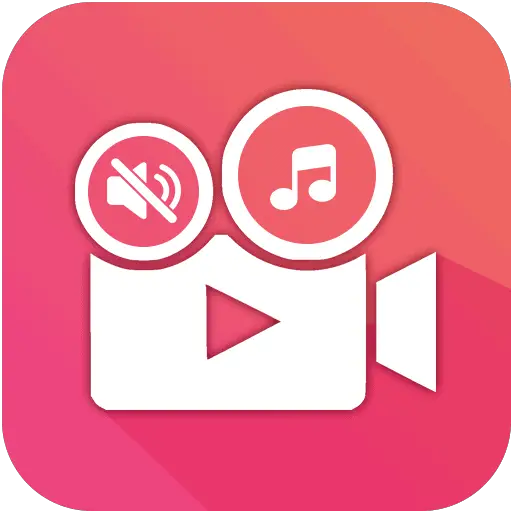 Now you can use the video or add different audio using the same audio.
Beerut
Beecut is a simple yet robust video editor that you can also use to clean environment noise from videos. However, It can remove any disfavored bluster from any recorded video. It's known to operate on Windows, Mac, iOS, and Android.
Drag & place the video on the timeline.

Right-click on your mouse and select 'Audio Detach.' This will remove the audio from the timeline altogether, muting your video.
Now export your video to the Downloads folder. As a result, you have yourself a muted video. In Beirut, you can add custom audio to the video and choose 'Edit' to modify the audio further in any way.
To sum up, these are the ways we know how to remove background noise from video on mobile. So, follow these steps mentioned to understand how to clean up audio on a video using mobile and web applications.
FAQ
Is there an app to remove noise from video using phones?
UrbanDenoiser is an app available for Android, iOS, and Windows Mobile so that it will work with any smartphone. And it is among the most affordable options to extract the noise from video.
Can you remove the background from a video?
Firstly, open the Kapwing Studio and upload your video, or use one you found on the web. Click the 'Effects' tab with your video layer selected and pick the 'Remove Background' option. Use the preview to choose the best point for you, and export it.
Which app is best to remove background from the video?
Some apps to remove background in a video are Final Cut Pro X, Adobe Premier App, and Camtasia Studio. Here are a couple of options to use online: VideoStir and Unscreen. Before going for the software, check if you are comfortable paying for the apps. Likewise, Final Cut Pro and Adobe charge you high dollars.
Conclusion
To conclude, here are the three methods you can use to remove noise from your audio. We hope you learned how to remove background noise from video on mobile. If you find it hard to locate the applications or if it is simply missing from your app store, you can use alternate options. Moreover, there are plenty of alternative video noise-reduction apps that work just like these.
Follow the guide. Feel free to contact us through comments if you have any trouble.
Thank you for reading!
See Also: 8 Ways To Search Background Audio Of A YouTube Video
Freelancer Michael Franco writes about the serious and silly sides of science and technology for CNET and other pixel and paper pubs.