When it comes to sound quality, no one likes to compromise. Who would want to settle for less, when you can get the best out of your system. Hence, we can use audio enhancing tools to improve audio quality to brings good listening experience. With the help of these softwares, you can remove undesirable audio frequency components like ambient noise from your own pre-recorded audio. A couple of optimizer softwares let you perform audio enhancement in real-time, while others allow editing of downloaded audio files, and saving enhanced files in your PC. This software consists of HPF, LPF, BPF, etc. filters that remove undesired frequencies. Finding a best audio enhancer for windows 10 is a easy job if you follow the below article.
Moreover, you can change bass and treble, amplify audio level, remove distortion, and add normalization effects to audio files. The other audio effects include phaser, flanger, vibrato, tremolo, Doppler, chorus, etc. Options like equalizer, normalizer, bass, tempo adjustment, pitch shift, etc. are also accessible through these softwares.
Here is Six Best Audio Enhancer for windows 10
See also : 8 Best Audio File Editor Software | Free Download
Wavosaur
Wavosaur is a free audio editing software that can work as an audio enhancing tool. It provides various options that c enhance audio quality. The software comes with some filters to eliminate undesired and noisy frequency components from audio files that do their work effectively. Some of the filters users can get in this free audio enhancer are Moving average filter, HPF, LPF, Chebyshev, etc. It is consider as one of best audio enhancer for windows 10.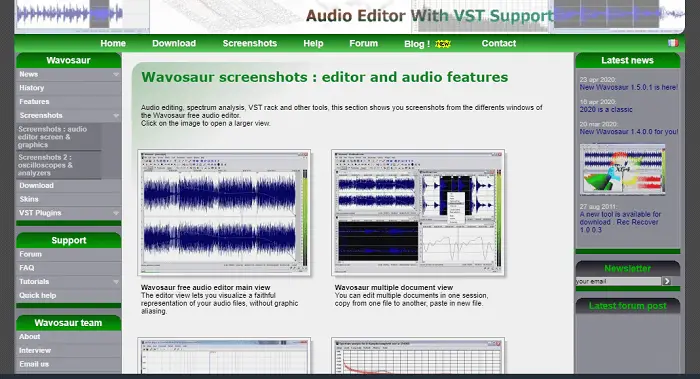 Wavosaur even provides you the option to change various other audio parameters to enhance the audio quality as per the user's choice. The options include convert to mono or stereo, channel processing, pitch shift, fade in and fade out, etc. Additionally, you get features like resampler, bit depth converter, DC remover, normalizer, vocal remover, volume booster, etc. These options help you improve your audio quality by a significant level. 
Visit : Wavosaur
Audacity
Audacity is also a free audio enhancing software. It popular among best audio enhancer for windows 10 and users for fulfilling several individuals for various requirements. Users can perform Audio enhancement by removing the noise associated with the audio. With the help of the Noise Reduction option under the Effects bar, you can have Then the software lets you specify the amount of noise reduction in sensitivity, dB, and frequency smoothing. Hence you can remove the noise to enhance the sound quality. 
Audacity provides several audio effects to enhance the audio quality with various tools to adjust many parameters related to audio amplitude and frequency. It allows you to change bass, treble, remove distortion, amplify audio level, compress and remove noise, add normalization effect, etc. It also provides an amplitude limiter for mono as well as stereo audio channels. Moreover, it has filters like high pass filter, low pass filter, and notch filter, which can remove the desired or the noisiest frequency components to adjust or enhance the audio quality. To conclude, we can say that Audacity is one of the most versatile and best audio enhancer for windows 10 softwares. 
Visit : Audacity
See also : 7 Ways to Fix Windows 10 Freezes Randomly Issue.
Wavepad
WavePad is among the best audio enhancer for windows 10 .It is freely available but for non-commercial use only. By using this software, you can enhance audio quality by mainly removing noise. You can either choose an option provided to reduce noise or use various filters for the same work. It gives Noise Reduction options, which let you perform auto spectral subtraction, multi-band noise gating, and grab noise samples for selected areas. By using these noise reduction methods, you can use some presets to either change silence to audio proportion ratio or adjust noise level to remove hissing and to hum from the audio output. Apart from the audio quality it is considered as best audio enhancer for windows 10.

Users have options to equalize, amplify, normalize, reduce vocals, change speed, change pitch, etc. Users can also use this software as an audio trimmer, audio joiner, audio splitter, or audio editing software. It also lets users add some special effects to the audio, such as flanger, vibrato, tremolo, doppler, phaser, chorus, AM radio effect, telephone effect, etc. It also has low and high pass filters to filter out undesired frequencies from the audio selectively.
Visit : Wavepad
Fx Sound
FxSound is a best audio enhancer for windows 10 and also a partly free audio enhancer software for Windows. Although the free version of this audio enhancer comes with many limitations, it provides the necessary basic tools to download and enhance music or audio, including an equalizer and many sound effects. It has a user-friendly ch makes it one of the easiest to use audio enhancing softwares.

All users ed to do is play audio in any music player supported by this software. Users can apply various available sound effects to the played audio in real-time by adjusting sliders. The free version of this software has four types of music effects: ambiance, dynamic boost, fidelity, and bass. You can even change the equalizer setting for some discrete frequencies ranging up to 16 kHz range.
It supports used media players such as Windows Media Player, VLC media player, etc. If you are looking for best audio enhancer for windows 10 you can consider this one.Moreover, it also lets you have music visualization as fluctuating bar graphs. There are a few limitations to the free version. The rules are regarding presets and sound effects. You get only a single preset, namely, standard processing, to use in the available version. One of the biggest limitations is that you cannot minimize the software to the taskbar or system tray. Otherwise, the software proves to be highly beneficial. 
Visit : Fx sound
See also :  How to Fix Error 651 in Windows (6 Best Methods 2019).
Ocean audio
OcenAudio is audio editing software to perform many other tasks, like audio enhancement. It is also available free of cost. Ocean audio provides various tools to enhance audio quality. These tools help adjust the delay, reducing noise, improving the audio level, smoothing audio, etc. With the help of its normalization option, you can adapt average audio loudness to enhance the audio quality.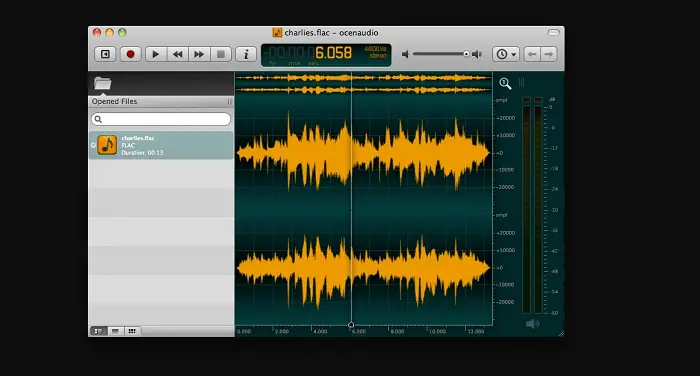 Ocean audio is one of the best audio enhancer for windows 10. You get many types of filters like HPF, LPF, BPF, BSF to remove noise from selected audio. In addition to the audio enhancement features, it also has Expander, amplitude Limiter, Compressor, and Noise Gate options. This software can also be used as an audio equalizer software, as it provides two types of equalizers: 31 band equalizer and 11 bands equalizer. Users can use it as an audio trimmer, audio smoother, and audio quantizer. 
Visit : Ocean Audio
Leapic Audio Editor
 Lastly, Leapic Audio Editor is another best audio enhancer for windows 10. The software can help you with audio noise removal and filtering and help to enhance audio quality. It gives you two options to remove audio noise, namely Cassette Noise reduction and Voice Breath Noise Reduction. Like many other softwares, it comes with many types of audio filters to remove unwanted frequencies, namely BPF, HPF, LPF, FFT, HSF, etc. The few other features of this free audio enhancer tool include options to amplify, normalize, add choros effects, shift audio pitch, compress, perform audio equalization, etc.
Visit : Leapic Audio Editor
Wrapping up
Those, as mentioned above, audio enhancing softwares can help to contribute towards effortlessly improving your audio. They are mostly free of cost and have an easily understandable interface that makes them user-friendly and hence widely utilized. if you are searching for a best audio enhancer for windows 10 you can try from these audio enhancers.
Keep reading us !
See also : How to Fix Windows 10 Headphones Not Working
Hey everyone! I'm just a simple guy who absolutely loves tech. It's my dream to make sure that all the updates in the tech world reach everyone is simple words. Hope you have a good time on my blog! 🙂