Emulators are third-party software or hardware which enable one computer system to act like another computer system. The work of an emulator is to intimate the work of another system other than the host system. Thus, we have got you the Best iOS Emulators for Windows to have the original Apple experience.
Meanwhile, if you want to play games from your childhood, Intellivision Emulator is the best one to go for. Playing old-school games really brings back your memories. Take a look at that article to know how.
| Name | Price | Compatibility | Rating |
| --- | --- | --- | --- |
| MobiOne Studio | $ 99.95 | Windows, Mac, iPhone, iPad | 3.5/5 |
| Smartface | $ 99.99 | Windows, Android, iPhone, Pad | 4/5 |
| Appetize.io | $ 0.05/min | Windows, iPhone, iPad | 4/5 |
| Air.iPhone | Free | Windows, Mac, Android, iPhone | 3.5/5 |
| iPadian | $ 10.00 | Windows, Mac and Linux | 4/5 |
| App.io | $ 70.00 | Windows 7/8/8.1, Linux , Mac OS, Chrome | 3.5/5 |
| iPhone Simulator | Free | Mac, Windows | 4/5 |
| iPad Simulator | Free | Windows, chrome | 4.5/5 |
| Xamarin Testflight | $ 25.00 | Windows, Mac, iPhone, iPad | 4.5/5 |
| Remoted iOS Simulator | $ 99.00 | Mac, Windows | 4/5 |
| Electric Mobile Studio | $ 39.99 | Windows | 4.5/5 |
| Ripple | Free | Google chrome | 4.5/5 |
| Ninetendo 3D | $ 20.00 | Windows, Mac, iPhone, iPad | 4/5 |
| iMame | Free | iPhone, iPad | 2.5/5 |
Need Of An iOS Emulator
The most common reason to use iOS Emulators is for testing purposes by iOS app developers. After developing any Application, they cannot test directly on any device. So, the use of emulators comes into use. Emulators were solely for app developers and testers.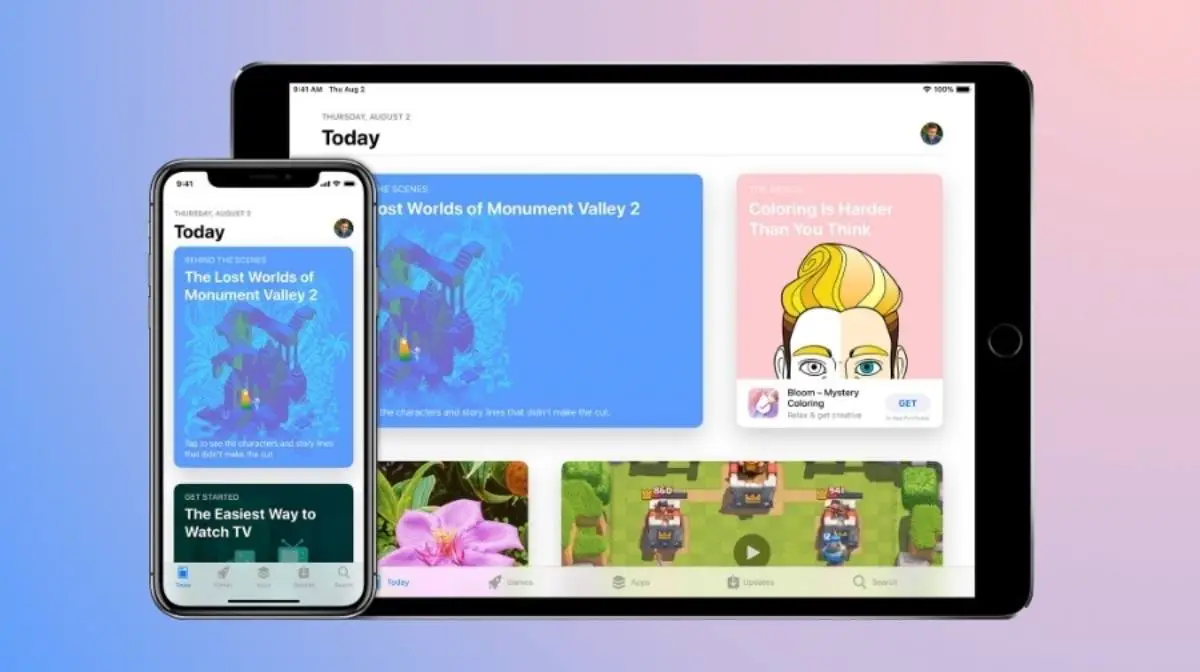 The fascination of owning any Apple device is inevitable. Many cannot afford an iOS device. So, emulators come to their rescue. Use your Windows device to emulate or intimate an iOS. It is free of cost(mostly). However, there are few iPhone emulators for pc in the market as compared to Android emulators for Windows systems. These emulators or simulators mimic iOS and make Windows look like iOS. Run Apple apps and enjoy as if you own an Apple device with an ios emulator for pc.
See Also: How To Choose The Best iPad Data Plan
The 14 Best iOS Emulators for Windows are:
MobiOne Studio
MobiOne Studio is one the best iOS emulators present in the market. This emulator not only helps in running and testing apps but also helps in creating applications. The created app was built with the help of HTML5. So, the apps are accessible from all platforms (be it Apple or Android). MobiOne Studio is such an iPad emulator for pc apps that even a layman can use it to create iOS or android based applications.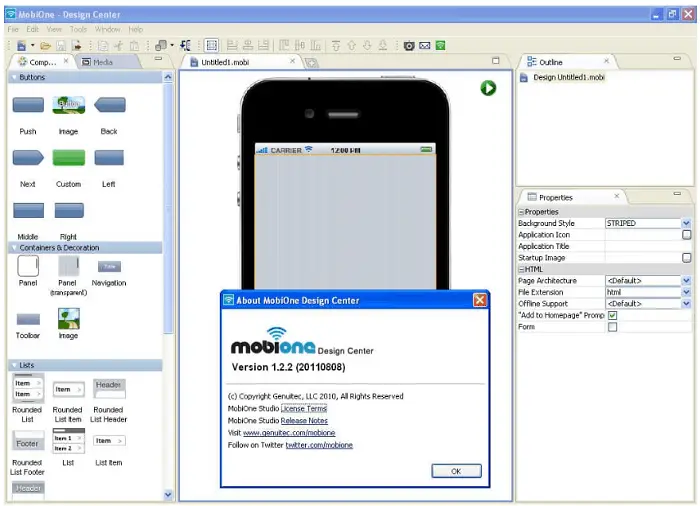 The software is not free of cost. But before purchase, you can use a trial version of the software. The software is a must-have for beginner app developers. Moreover, it allows sharing of applications and customizing icons.
Pros
It includes features for iPad app design and testing.
The user interface consists of drag-and-drop options.
Users are allowed to rotate their user interface between orientations in order to view and modify as needed.
Cons
This offers very advanced app design abilities, which may be difficult to understand for naive users.
It focuses more on app development rather than user experience.
See Also: 10 Best SNES Emulators To Play Exciting Games in 2023
Smartface
It is a great ios emulator for Windows tools. Smartface comes second in the list of iOS emulators. The software is primarily developer software to develop, modify, and create iOS applications. Secondarily, it is an iPhone emulator.
The developer software allows users to create unlimited Apple applications free of cost. The software is free, but for more additional features, a paid version ($99) is also there.
Pros
It becomes easy to test iOS apps.
It offers a simple user interface.
Cons
Learning curse is difficult initially.
It does not support Bluetooth.
Also see: 4 Best Free & Paid Game Optimizer Software for Windows
Appetize.io
Appetize.io is an iOS Emulators application. It allows users to run Apple and Android applications on the Windows PC. An alternate to Appetize.io is App.io, but Appetize.io is preferable.
The software allows users to develop applications for both Apple and Android devices over the cloud. The emulator is also used by developers for testing new applications. The emulator is free of cost for the first 100 minutes, but after the time limit, it charges $0.05/minute.
Pros
It helps to embed all iOS apps for web browsers.
This app uses API to stream in-browser apps.
It uses iFrame technology for designing.
Cons
It is not built for playing iOS games.
Also see: 7 Best Photo Organizer Software For Windows (2023 Updated)
Air.iPhone
Air.iPhone is an iOS emulator for Windows, making the Windows PC just like an iPhone. This iPhone emulator supports Adobe Air Framework. The emulator is such efficient that after opening it, the look of the screen changes completely into an iPhone.
This software is free of cost and comes preloaded with a lot of applications. All the app functionality depends on the host hardware.
Pros
It provides the best tools for builds and tests.
It provides you with options to re-run custom apps.
Cons
This app is not compatible with Windows 10.
It requires time to run the installer on some modes.
See also: 4 Best Free & Paid Slideshow Maker Software for Windows
iPadian
The most popular iOS Emulators is iPadian for Windows PC. If you have ever used an iPad, you would easily relate it to iPadian. The GUI is like iOS on iPad. It simulates the new iOS 10 on your Windows PC. The emulation gives the exact feel and touch as that of any Apple device. It comes preloaded with iMessage, Siri, etc. You can also enjoy watching OS and TvOS on this emulator.
This emulator is available in both free and paid versions. It allows users to access the AppStore and download apps from there. With beautiful and simple GUI and app compatibility, no doubt it is among the top most emulators.
Pros
One can easily play iPhone games and run iPhone apps on pc using this.
Cons
No room for testing new builds.
See Also: 10 Best SNES Emulators To Play Exciting Games in 2023
App.io
App.io is another iOS Emulators tool for Windows. This app is very straightforward and easy to use. The single thing users should do is Synchronize the applications, iOS or Android, into App.io for use. So, no need to download or set up.

The feel of an iOS and App.io emulator is the same. The menu, keyboard, etc., feel the same. The sharing of data and applications is allowed, both internally and externally. The application is free to use for seven days.
Pros
It allows the user to test new iOS apps and builds.
It is considered a good tool for marketing.
This tool offers new levels of user engagement.
Cons
It does not support automatic registration with UDIDs
The image quality is low.
It is limited to web-based iOS emulation.
See Also:  10 Best SNES Emulators To Play Exciting Games in 2023
iPhone Simulator
In the early stage of application development and the need to monitor the concerns regarding the app, the iOS Emulators are best for you. If you need to access iPhone apps and games on your PC, the emulator comes to use.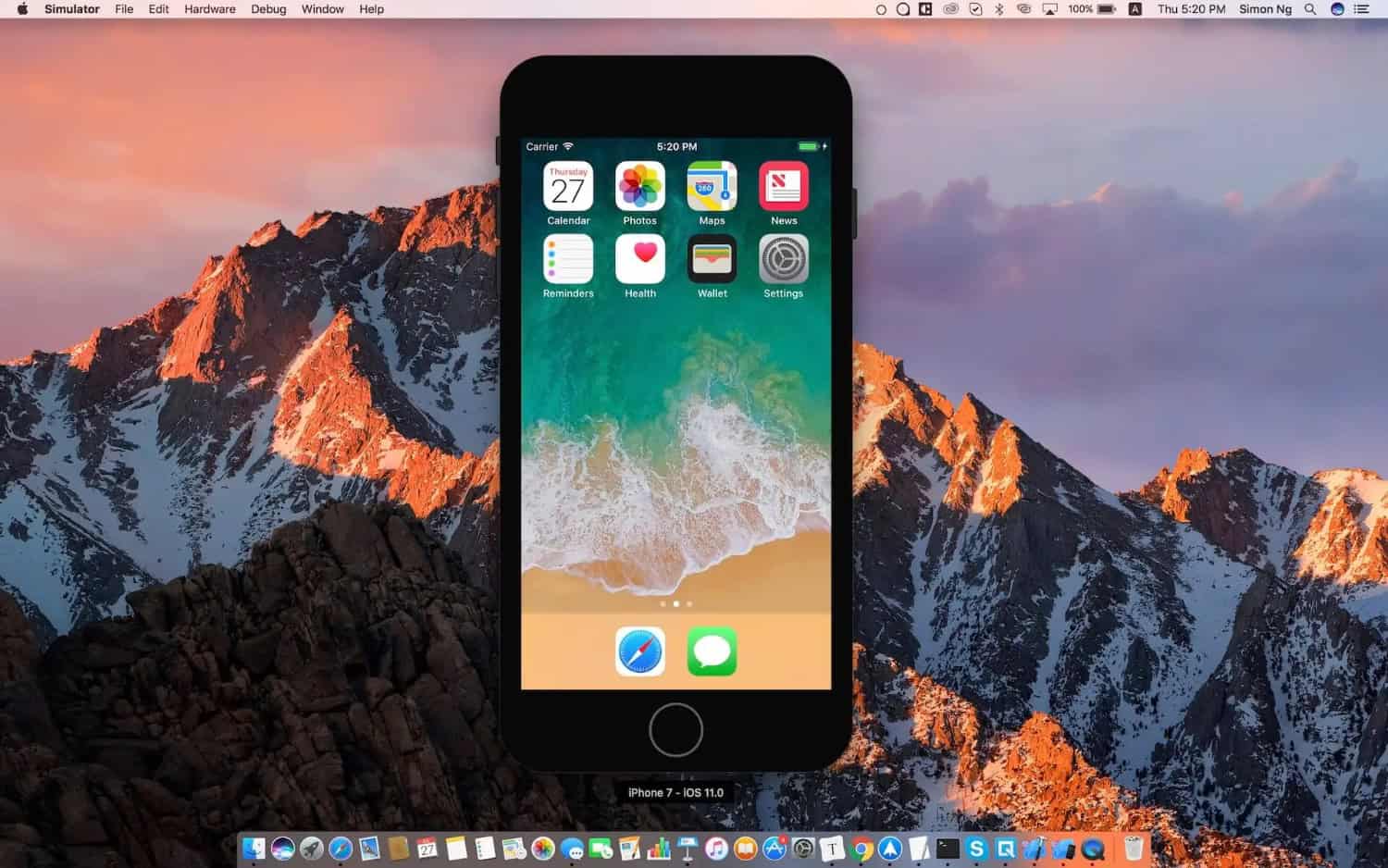 The emulator is easy to use and free of cost.
Pros
It consists of very high-quality graphics.
Very attractive user interface.
Cons
Cannot test all the apps.
Download iPhone Simulator here
See Also: 10 Best SNES Emulators To Play Exciting Games in 2023
iPad Simulator
iPad Simulator is based on a cloud OS and works as an emulator. It is available as a Chrome Extension. This extension gives the screen a look like that of an iPad. Without purchasing an iPad, enjoy the feel of this emulator.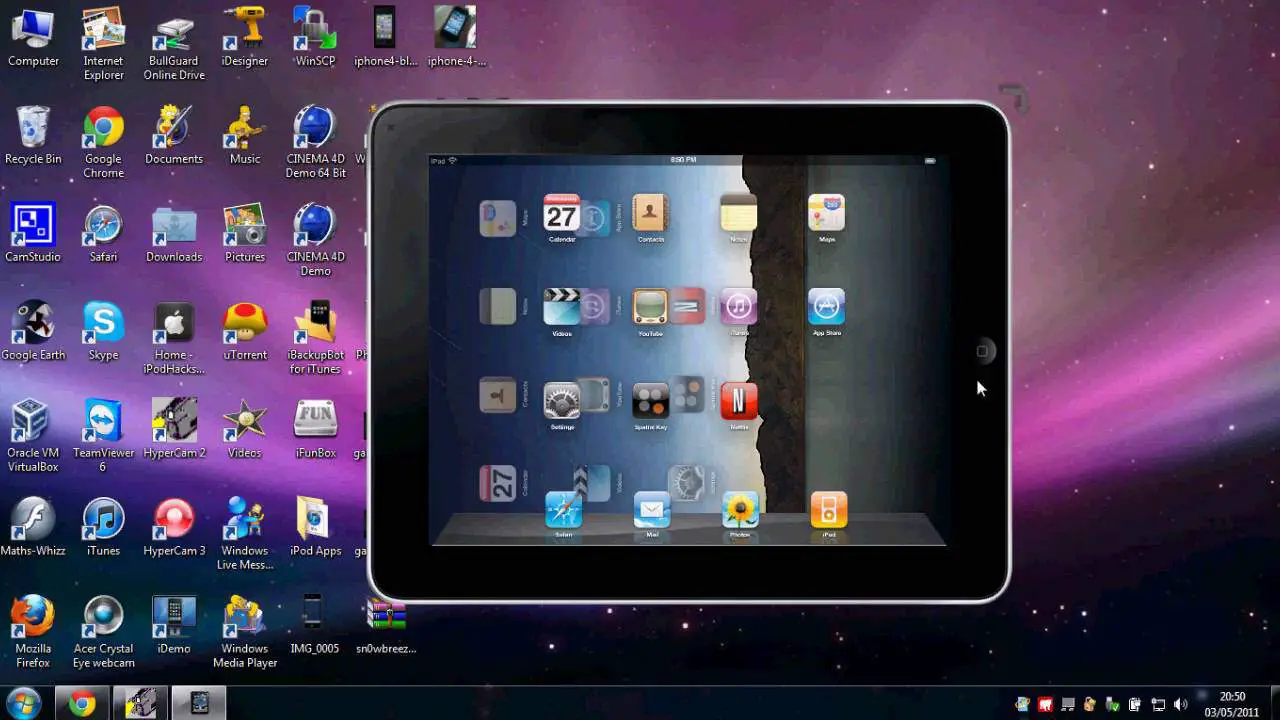 Users are also able to use the application for testing apps. The app is free and Windows-compatible.
Pros
It consists of amazing graphics.
The app provides a realistic simulation experience.
Cons
It is unable to access Apple Store.
It is disabled for testing some specific apps.
See Also: 10 Best SNES Emulators To Play Exciting Games in 2023
Xamarin Testflight
Xamarin Testflight is one of the topmost iOS Emulators app emulators in the market. Just download and install it on the Windows PC. It provides the best user interface and advanced support. The apps run without any trouble. This emulator is paid ($25/month). It is Windows Compatible.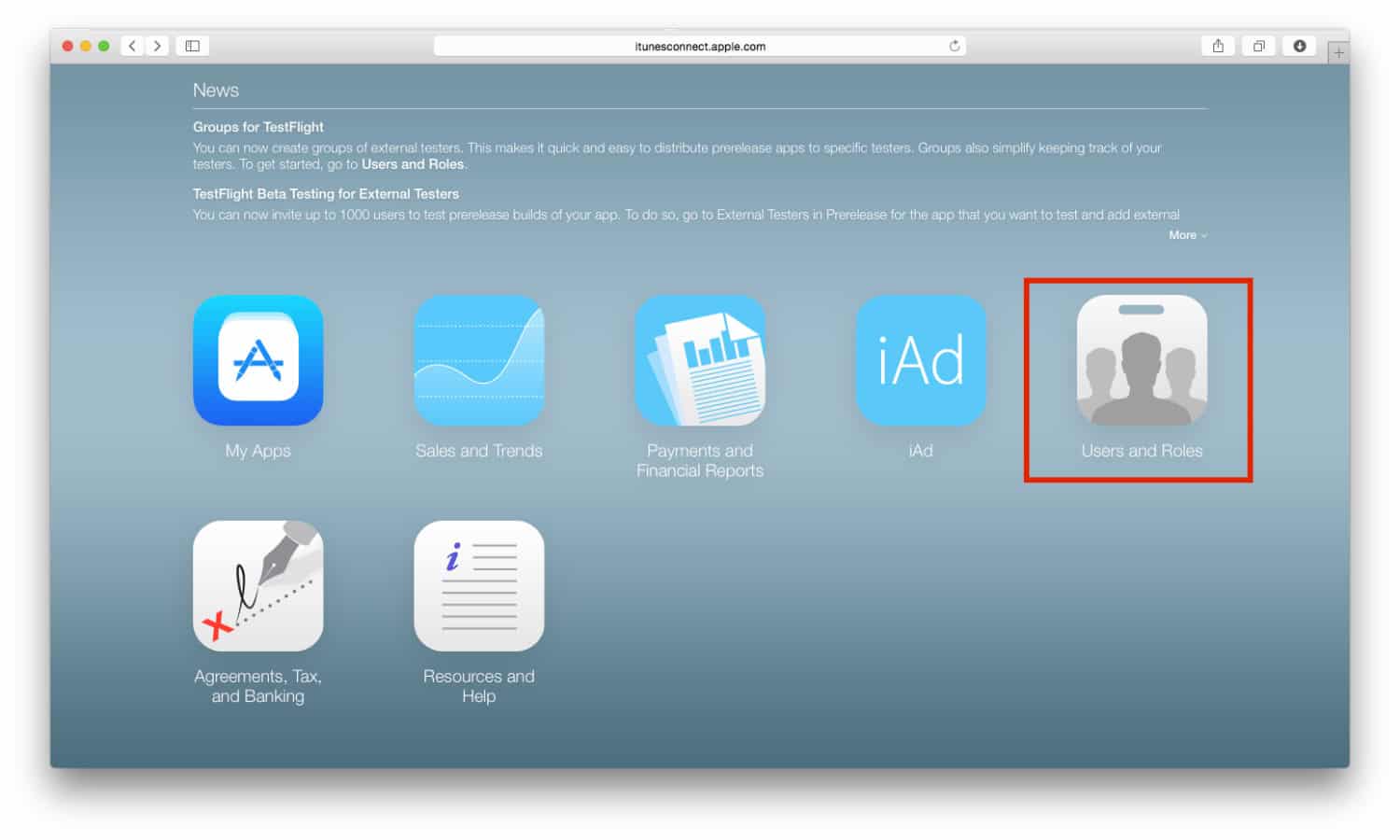 Pros
It provides the user with the best tools for the visual re-shaping of apps.
It is capable of creating cross-platform apps for Android and iOS.
Cons
It requires tricky setup and installation.
Download Xamarin Testflight here
Remoted iOS Simulator
The remoted iOS simulator is based on a visual studio environment. It is automatically installed along with Xamarin in Visual Studio. Its interface is very user-friendly, and you would not have to struggle a lot with it, even if you are using it for the first time.
It supports a wide range of features, including screenshots and hand gestures.
Pros
It supports a touchscreen feature if your PC has it.
Touchscreen support allows you to test pinch and zoom features for apps.
Cons
Some of the menu options suffer from clicking issues.
Download Remoted iOS Simulator here
Electric Mobile Studio
Electric Mobile Studio falls on a bit of high-end iOS Emulators, which is going to cost more than others. Apart from being expensive, it is very promising in its features and offers a very good quality experience with an amazing interface as well.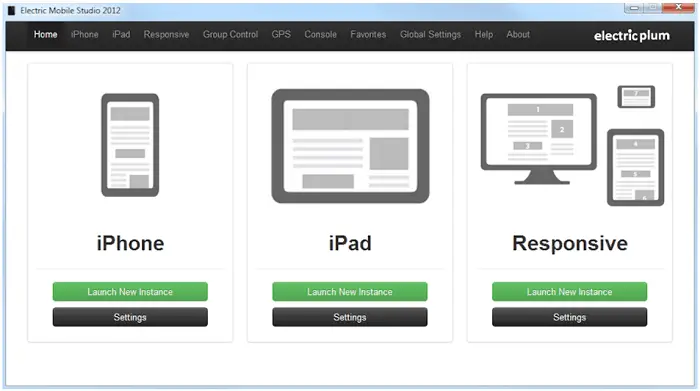 It provides an advanced command palette that can offer quick access to features. You can also set your favorites with quick hotkey support. It supports GPS options as well.
Pros
It offers a 7-day free trial.
The purchased license is transferable to up to 2 devices apart from yours.
Cons
Leans over the expensive side.
Download Electric Mobile Studio here
Ripple
Ripple is actually a google chrome extension that helps you emulate the iOS environment on your PC. It helps you to test apps instantly before you want to install them on your phone. You can easily download the extension for Ripple from the link provided below and start emulating your apps on your PC.
Pros
It makes it easy to test apps before downloading.
Secondly, Does not take up much space.
Cons
Just an extension, not software.
Ninetendo 3DS
Ninetendo 3DS is basically a gaming emulator that lets you play games without any lagging issues. It is one of the most popular emulators among people who are into gaming. The emulator is capable of displaying 3D effects without any 3D glasses.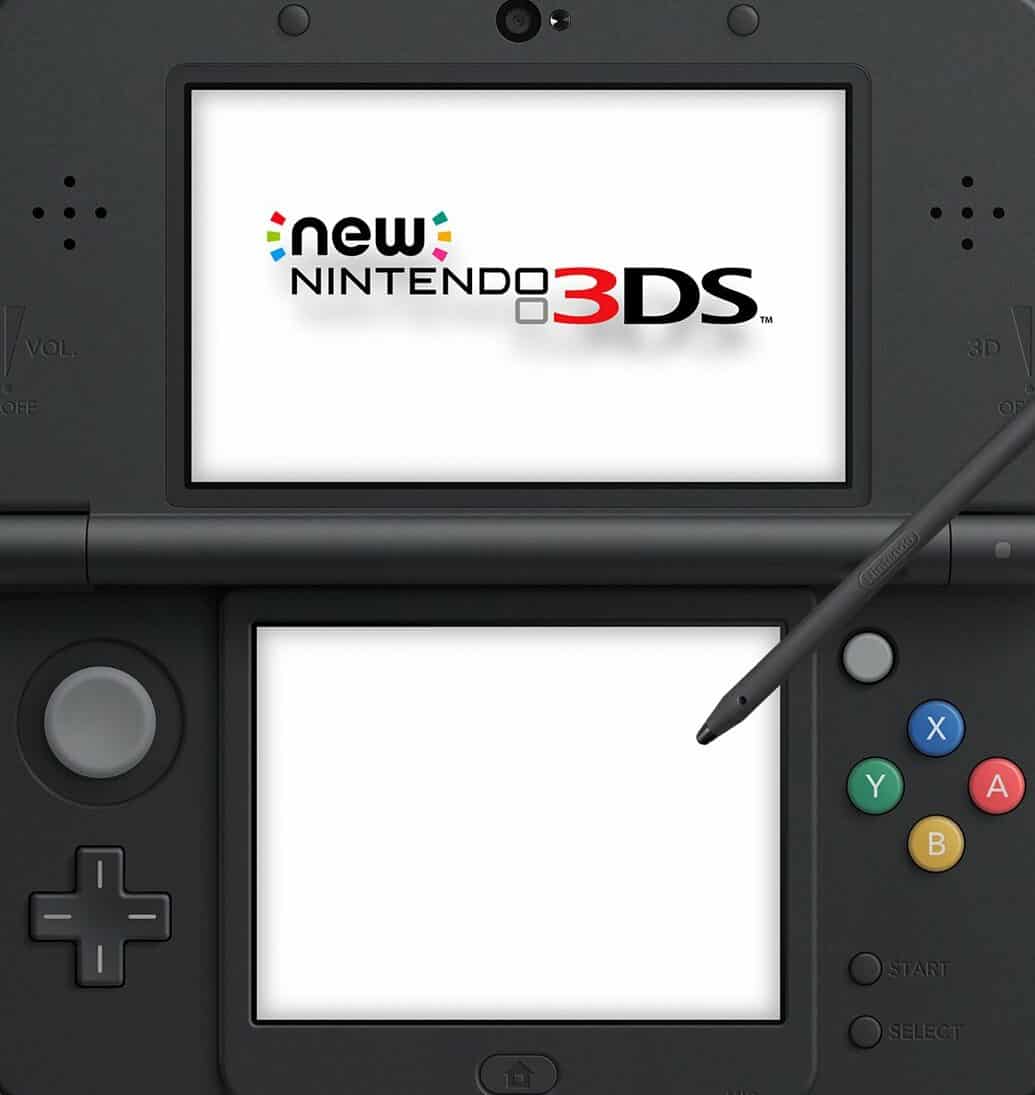 It comes in a variety of versions, such as XL, 2DS, 3DS, etc, for a variety of users.
Pros
Firstly, It allows a 3D view.
Avoids lagging during gameplay.
Cons
It can only be used for gaming.
Download Ninetendo 3D emulator here
iMame
iMame helps you to download all iPhone apps and games. It is well known for its gaming capabilities. You can play iOS 9 and iOS 10 games with the help of this software. There are users who love to play some of the classics that are now available only on iOS; in such situations, iMame is the hack.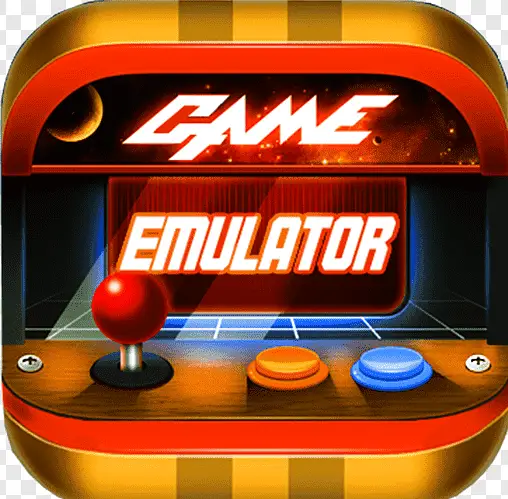 Pros
Firstly, It is available free of cost.
Secondly, It can incorporate third-party apps for importing games that are not a part of iMame.
Cons
Also, it Can only be used for gaming.
FAQs
Are emulators allowed on iOS?
Apple does not permit the use of emulators on its devices. It is considerably easier to install emulators on an Android device. However, there are numerous ways to install emulators on an iPhone without the App Store.
How does an iOS emulator work?
An iOS Simulator mimics an iOS app or browser on top of a developer's operating system. This is viewable in an iPad or iPhone-like window. They cannot virtualize the actual hardware conditions of an iOS device, which is the main requirement for comprehensive testing and debugging.
What does jailbreaking an iPhone do?
Jailbreaking is the process of exploiting flaws in a locked-down electronic device. Users do this to install software other than what is available on the app store. Jailbreaking allows the user full access to the operating system's roots.
Conclusion
In conclusion, The created list above is the top 14 iOS emulators present in the market. So, I handpicked them for your easier selection. Any addition and editing are welcome. Meanwhile, Convert your Windows system into an Apple device with the help of these emulators. So, enjoy the feel of iOS on your Windows PC.
Dedicated group of Computer Engineers making tech updates accessible to all. Our dream is to simplify and share tech news with everyone.