Intellivision emulator a gaming console first developed in 1979 by Mattel. This voice synthesizer unit permitted speech in games, and it was significantly more robust than the Atari 2600.
Today, we will look at the best picks for these Intellivision emulators. We have compiled a list of the top Intellivision emulator around and listed features so that our readers can make an educated choice.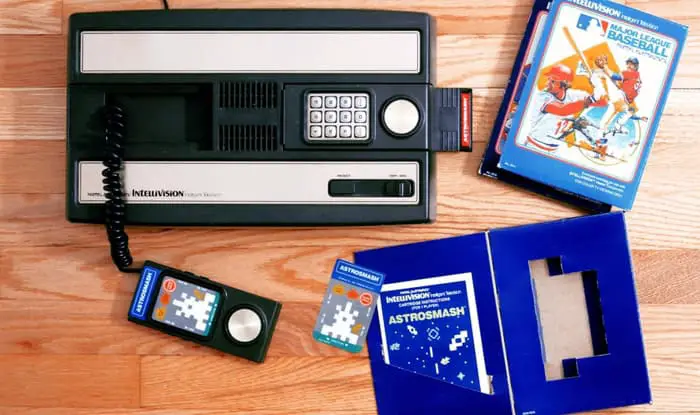 If you wish to have the best Intellivision emulator but are in confusion about the options, keep reading to get all the answers! 
See Also: Safe Place To Get ROMs | Ultimate ROM Sites List
What Is An Intellivision Emulator? 
The famous gaming console Intellivision by Mattel came into the market in 1979, and It had a 1 MHz GI CP1610 CPU, 524 megabytes of RAM, and 932 megabytes of graphics memory.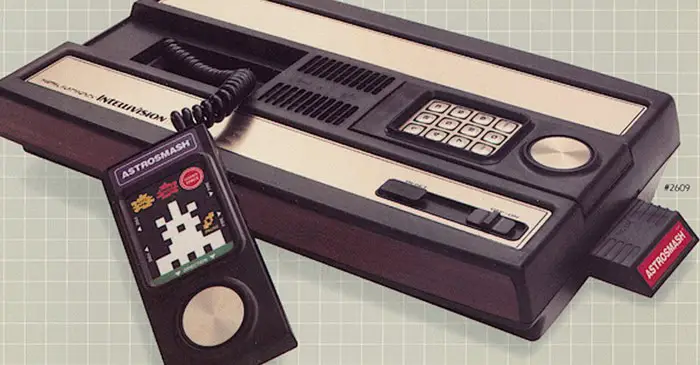 Mattel Intellivision emulator system was a challenger to the market's top-selling console, the Atari 2600, near the end of 1979. After surrendering to the system rights by Mattle, the Intellivision was maintained alive by its new owners, INTV Corp.
From 1985 until 1990, there was a production of another 35 games, mainly through mail order. The system was a huge success, selling over 3 million units and releasing over 125 titles before discontinuing in 1990. It is kind of similar to a Nintendo.
In Intellivision's lifetime, there were several variations of the base system and various intriguing accessories such as a full computer adapter, music keyboard, Intellivoice speech synthesis module, system switcher to play Atari VCS games, and PlayCable.
Intellivision Emulators
Now, let's look at the best Intellivision emulator picks for 2023. 
jzIntv Launcher 
Standing at the zenith of the list is the jzIntv Launcher. Some of the Emulator's unique characteristics are listed below. To begin with, it accepts files such as. ROM. BIN+CFG.INT, and.ITV. It can also play paged ROMs, such as WSMLB and several prototype carts.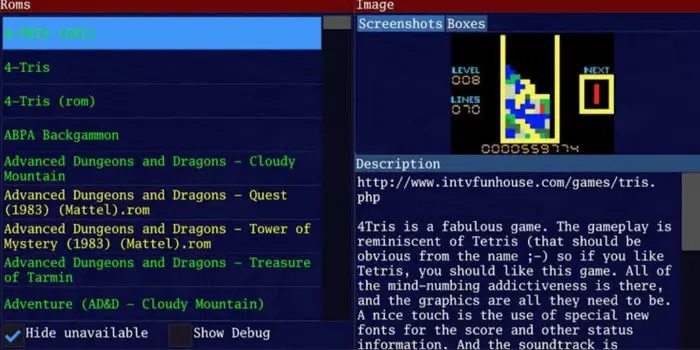 It supports ECS, Intellivoice, Intellicart, and other types of ECS. If the user prefers to play in Fullscreen mode, this fantastic Emulator also supports Fullscreen, 320200 windowed, and 640480 windowed display modes.
jzIntv also works nicely with analog joysticks. The jzIntv Emulator is not restricted to this point. The Emulator also supports INTV2PC and CGC and takes screen photos and recordings of movies to GIFs. It is compatible with Microsoft Windows, Linux Software, and Mac OS. It is popularly dubbed as the best Intellivision emulator for Windows. 
Nostalgia Emulator 
Nostalgia Emulator is probably the most renowned Intellivision emulator in our compilation. Joe Fisher, a brilliant programmer, curated it. Libretro Core is not present in this Emulator. However, additional functions such as Intellivoice and ECS are undoubtedly present.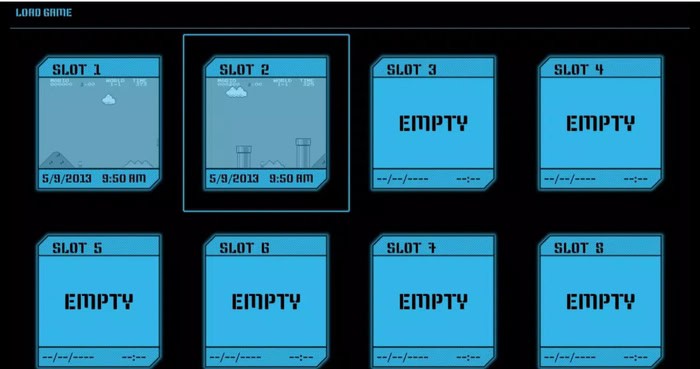 This Emulator will run all Intellivision games that are currently available and new ones. Nostalgia Emulator provides a funky, retro-style interface that appeals to a wide range of users. Not only that, but the application also supports emulator front-end applications via the command line.
Nostalgia Emulator's best feature is that it customizable the joystick/keyboard interface. Finally, you may use a network to invite your friends to play the game and save and restore your games if you wish to play them again later. You may easily display the game box, overlay pictures, and manual in the Emulator. It runs on the Windows OS. 
MAME 
MAME (Multiple Arcade Machine Emulator) is the next feature on the list. This Emulator is a multi-platform, open-source, multi-system emulator created in the C++ programming language that operates on various operating systems.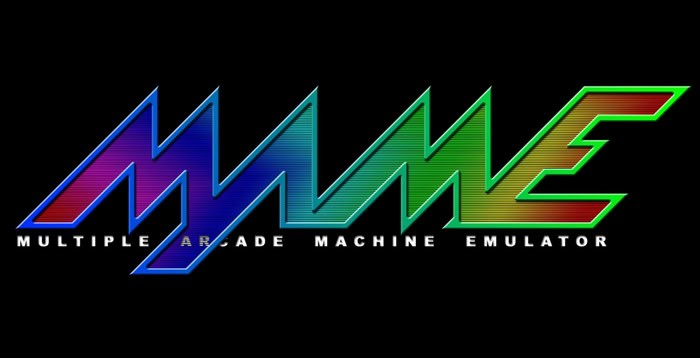 Emulator MAME is a massive application that supports multiple computers and ROM sets. Intellvoice, ECS, and Libretro Core are all present. The Emulator includes excellent Intellivision support and additional capabilities such as ECS and Intellivoice.
MAME has a fantastic user interface that makes it very easy to use. MAME is one of the most popular Intellivision emulators. This Emulator's accuracy and speed aren't very new or the best, but it is still praise-worthy. 
FreeIntv
The FreeIntv Emulator is a libretto-based open-source emulation core for the Mattel Intellivision. It's built to work with joypads dating back to the SNES period, even if they require a number pad. The availability of a virtual Keypad and an entire 16-way movement is one of the most astounding aspects.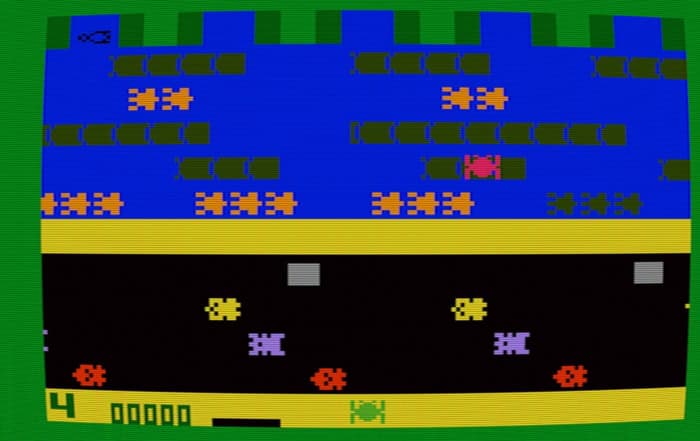 There is a button that allows you to pause the game. Pre-configured. Int and .bin files, extra support for Intellicart ROM images, being pre-compiled for RetroPie on the Raspberry Pi 3, and finally, being pre-compiled for Windows 10 are just a few of the fantastic features of this emulator. You'd love this if you owned a Gameboy in your teens. Because of these unique features, it would be foolish not to add this brilliant Emulator to our list.
Pantheon
The next feature is Pantheon; Users consider Intellivision Emulators one of the most impressive Emulators. The Pantheon emulator's speed and efficacy are incredible. Intellivoice is a function that it possesses, but it does not have the ECS feature.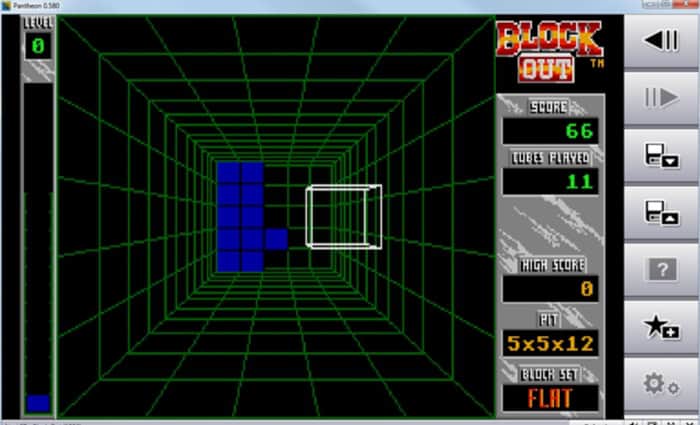 It's also missing Libretro Core. Until now, it has been an active emulator. The Emulator is indeed a popular multi-system emulator for the Windows Operating system that attempts to run on various ancient computers and consoles from the 1970s to the 1980s.
It intends to help Intellivoice games, but this program currently supports no ECS games. It has a friendly user base due to its improved speed and effectiveness. Pantheon's graphics are also good, and it has a larger population.
Bliss 
Next up, we have the Bliss Intellivision Emulator. This well-known program, Bliss, was first developed in the mid-2000s and then abandoned. Following that, Kyle Davis, the creator, attempted to write it in C language and add adaptability.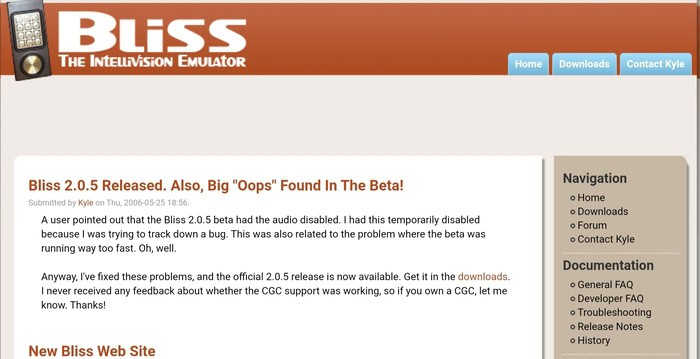 Later, he returned to the C++ programming language and a simpler codebase. Intellivoice and ECS recreations have been quite helpful. But, after a few months, in 2006, the search engine abruptly removed it from the market without warning.
This program was the top one on the list of best emulators. It is still available for download on a variety of websites. As a result, pleasure is unquestionably one of Intellivision lovers' blessings.
See Also: 5 Best Games On Origin Access You Have To Play In 2023
FAQs
What is the number of Intellivision games in existence?
There are a total of five games that were produced in the Intellivoice.
Why did Atari fail?
Atari reigned the video gaming universe in the 1980s. Game developers rushed to the ground-breaking system, pumping out new products regularly. However, most Atari games were not the same caliber as Pac-Man, leading to the system's downfall.
Can we expect a comeback from Atari?
In 2021, Atari, the company long history in the games industry, said that it is returning to the PC and console gaming sector, abandoning its free-to-play and mobile tactics.
Conclusion
Intellivision video consoles aren't much in a discussion now, but they were the absolute favorites of people a few years ago. With the advent of their emulators, the old gamers rejoiced. There are many Intellivision Emulators to pick from. Hopefully, after reading our today's article about the Top Intellivision Emulator, our readers will be able to choose for themselves. iOS emulators for Windows and Android are getting famous nowadays; feel free to check them out. Android Emulators for Mac, on the other hand, are excellent emulators to work with.
See Also: 5 Best Online Android Emulators For PC | Emulate Android Online
Lead Photographer, Lead Advice Editor for @CNET in Europe. Love: the outdoors, music, food, snowboarding, animals, beer, coffee, lists. Personal views.