A lot of people are experiencing the err_cache_miss on Google Chrome nowadays. Mainly Windows 10 users receive this error message while browsing on the browser.
Take a quick look at how to fix err_cache_miss On Your Device:
Clear browser cache and cookies.
Disable browser extensions.
Check for malware or viruses.
Flush DNS cache.
Reset network settings.
Update Browser.
Contact your internet service provider if the issue persists.
With Techyhost's guide, you can now solve this issue within a few seconds. We will provide you with the simplest hacks of solving the error. Please read through our blog to know how can you solve err_cache_miss.
Why Does err_cache_miss Appear?
You may see this error due to the following reasons:
Browser Cannot Accept Cache Files
A lot of times, our browser memory is not able to accept caches.
This happens primarily due to the download of software or media content. So, it's very important to clear the browser cache regularly.
See Also: Clear Your Apple TV Cache Clutter: A Comprehensive Guide
Extension Bugs
The extensions we download from the Chrome store are often with bugs.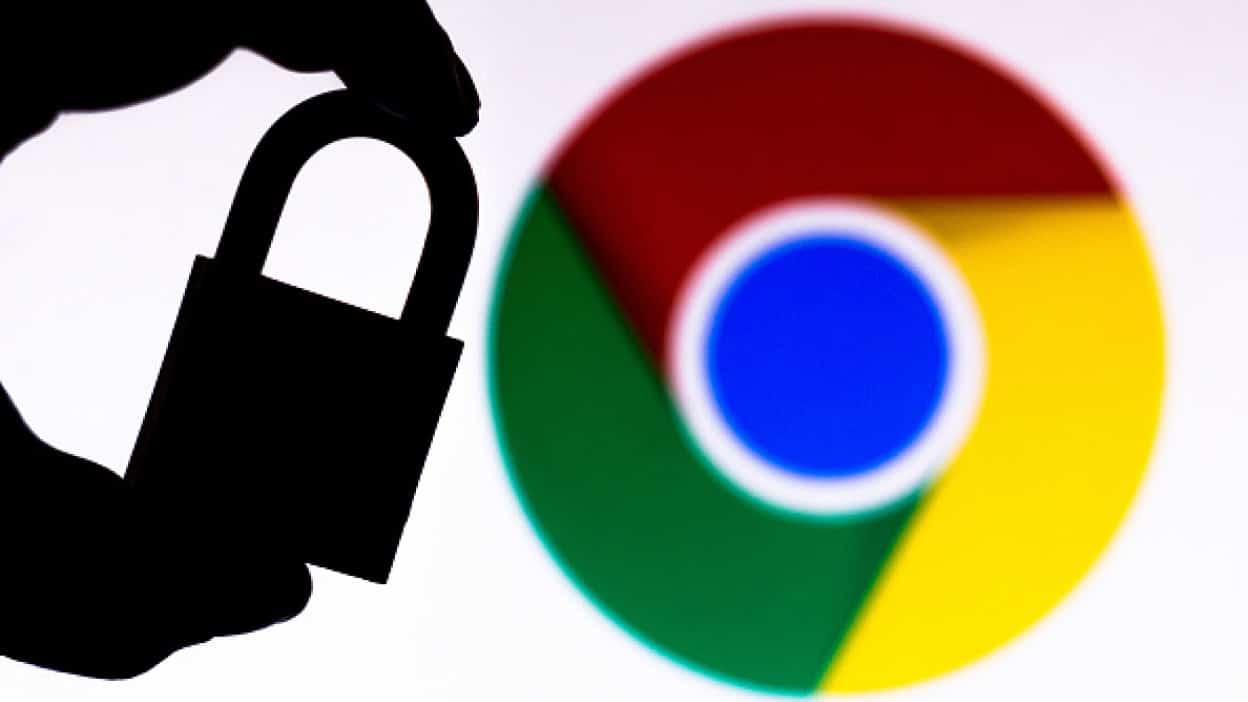 These interfere with the cache memory leading to err_cache_miss.
Website Bugs
Often the website we are trying to reach is full of bugs.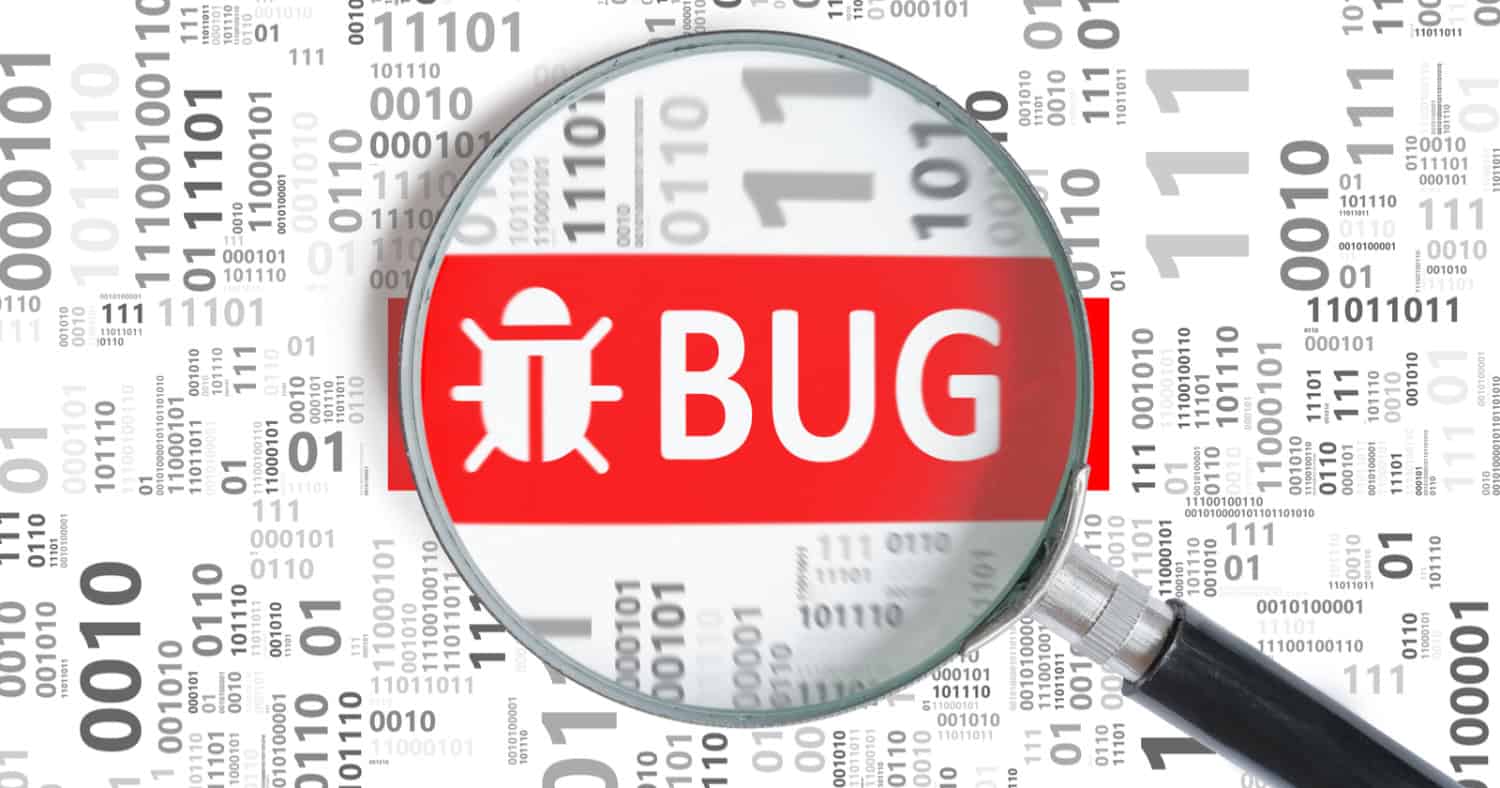 In that case, err_cache_miss appears. So, if the website is buggy, we can't do anything.
See also: 10 Methods to Fix Google Chrome Won't Open Error
How To Solve Err_cache_miss
We will provide you with the following ways by which you can resolve it. Please follow the steps carefully to solve the issue of err_cache_miss.
Command Prompt
This process doesn't need the use of any software or a third-party app.
1. Go to History with a click on the three dots at the top right corner of the Chrome browser.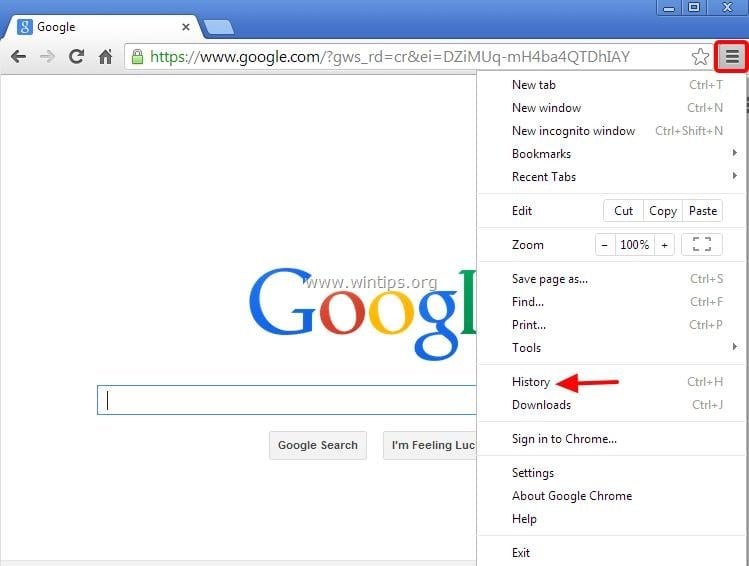 2.  Next, select Clear browsing data.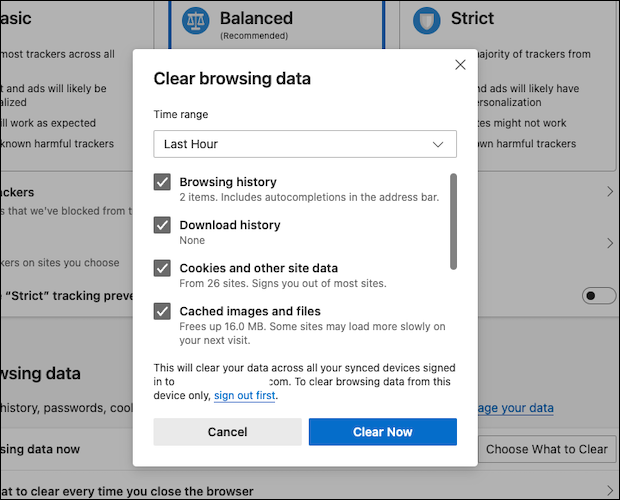 3.  Now go to Basic present in the Clear browsing data window. Now uncheck your Browsing history. Then uncheck the "Cached image and files."       Also, remember to change the Time range to "All time."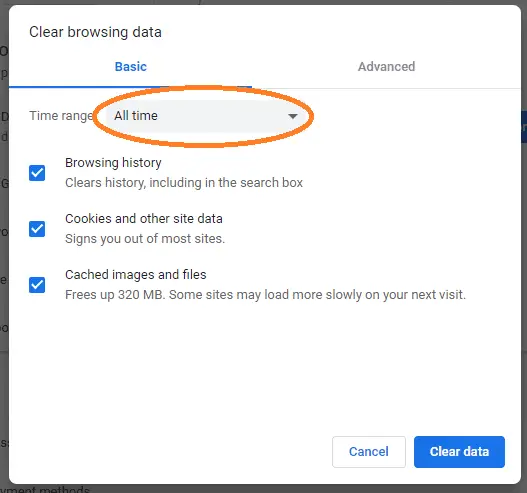 4. Click the Clear Data button. Go to your Windows command prompt and paste ipconfig/release. Press Enter.
5. Next, paste ipconfig/all and press Enter.
6. Now, finally, type ipconfig/renew. Press Enter.
Then reopen your Chrome browser, and you will see the problem no longer exists. This is the most effective way to solve err_cache_miss.
Disable Cache System
1. Select inspect by right-clicking.
2. Then go to Network. Now uncheck the Disable cache.
Now reload the page, and err_cache_miss will go away.
Cache And Browser Clear
To clear the cache and browser data in Chrome, go to History.
1. Then click Clear Browsing Data.

2. You choose Clear Data to clear the cache and browsing data.
Your cache is cleared now.
DNS Resent
To reset your DNS on Chrome, paste the following in your search bar "chrome://net-internals/#dns." Now press Enter.
Finally, click-click Clear host cache.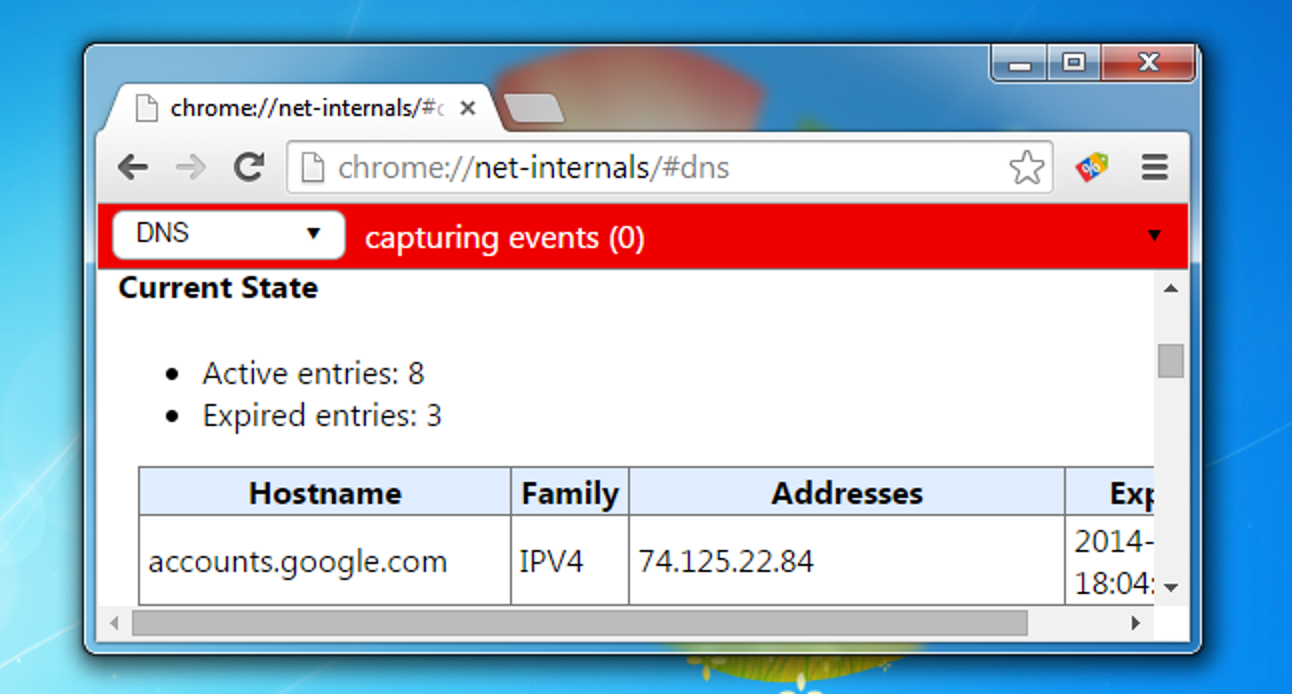 Now restart your browser and see if the err_cache_miss is resolved.
Reload and Restart Chrome
This is the simplest way that can work. First, reload the website. If this doesn't resolve the err_cache_miss issue.
Paste chrome://restart on your browser.
Update Google Chrome
Updating your Google Chrome can also work. To update Google Chrome, follow the steps:
1. First, go to the top-right corners and click the three dots. Then click Help.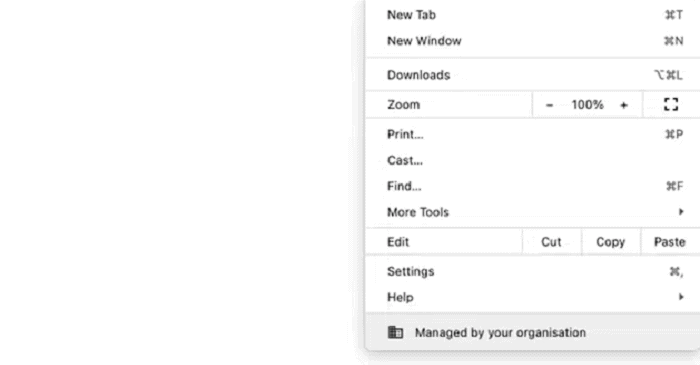 2. Next, go to About Google Chrome.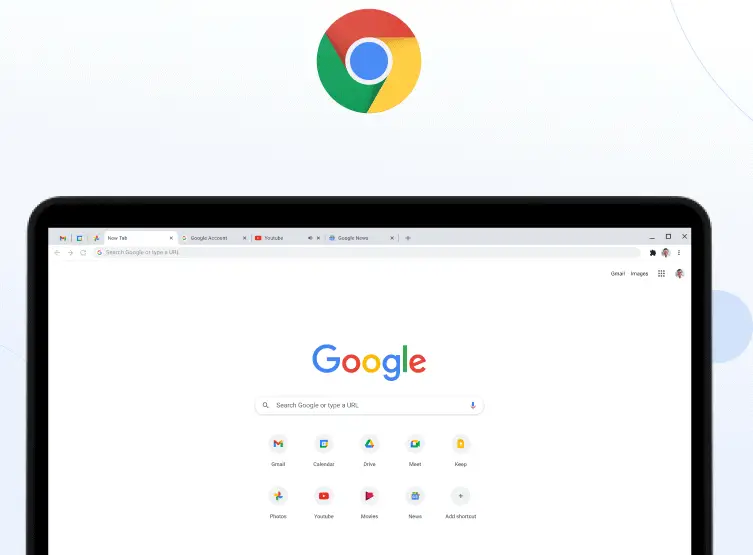 Visit: Update Chrome 
Disable Chrome Extensions
Chrome extensions are often buggy and can cause this problem
To disable extensions, do the following:
1. Go to Tools by clicking the 3 dots at the top right corner of the browser.
Then select Extensions.
2. This will take you to the age where you find all your installed extensions.
Now toggle the blue button to disable them. In this way, err_cache_miss will disappear.
Android
Android users often get net::err_cache_miss while using apps.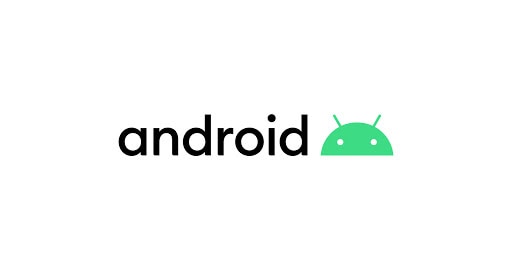 In that case, here are the ways of solving it.
Clear Cache
For clearing the cache of Apps, please follow the steps below carefully.
1. Firstly, go to Settings.
2. Then, from the menu, select Apps.
3. Now select the app whose cache you want to clear.
Here, in this case, we are clearing the cache of the Chrome browser app.
4. Next, select Storage.
5. Now, a window of storage appears. Click Clear Cache.
Finally, after following these steps, the cache of that particular app gets cleared. In this way, you can clear the cache of all apps which give this error.
So, here are all the ways of solving err_cache_miss on any device.
See also: 13 Best Free Online Proxy Browser Services (2023)
FAQ
So now, let's start answering the most asked questions online.
How To Solve Web Page Not Available In Google Chrome?
To solve the issue, you need to go to the Control Panel. Then go to View network status and tasks. Then click Ethernet0 under Internet. Next, go to Properties and again to Properties of TCP/IP V4. Finally, select the option Use the following DNS server address. Now the issue is resolved.
What Is The Latest Version Of Google Chrome?
Version 98.0.4758.82 is the latest version of Google. To update your Google Chrome, please read the blog.
What Are The Alternatives To Google Chrome?
You can use Brave, an incredible browser that does store any of your personal data. It also doesn't give ads, making it a better alternative than Google Chrome.
Is clearing cache good for Android?
If you want your apps to run better without lag or latency, clear cache on Android regularly. It gives more space and security. Moreover, the battery performance also improves. Often corrupted cache in an app doesn't allow you to update it. So, it is very important to clear cache regularly on Android.
Why Is My App Displaying Cache Miss?
App developers often face this issue of cache miss. You need to give permission of the internet to the app. Add the INTERNET code in your Android Studio, and it will work fine.
Why The WiFi Has No Internet But Is Connected?
There are several reasons why this problem happens. Most frequently, it's the internet service providers' fault. But outdated network drivers can also lead to this problem.
Conclusion
In conclusion, the err_cache_miss message on Chrome is not as difficult to solve as you think. We have provided you with all possible ways of fixing this error. But still, if these hacks don't work, feel free to contact us in the comments. We are always ready to help you out. Please follow Techyhost for debugging more such tech issues.
See also: How to Fix Error 651 in Windows 
Lead Photographer, Lead Advice Editor for @CNET in Europe. Love: the outdoors, music, food, snowboarding, animals, beer, coffee, lists. Personal views.