Minecraft is both a single-player and multiplayer game. You do not need any servers if you are playing alone. But if you want to play it with your friends, i.e., in multiplayer mode, you need to have a Minecraft server. This blog will talk about a Minecraft server cost and how you can buy it.
"How Much Does A Minecraft Server Cost?" Minecraft Server pricing varies by provider and increases with active players. A server for 20 players costs $15/month. Hosting on your PC depends on specific requirements.
If you want to enjoy Minecraft gaming with your friends, you must have a Minecraft server. Techyhost will provide you with complete information about the Minecraft servers' cost, according to your demands. Before knowing about the Minecraft Server Cost, we must understand several aspects which determine the cost. It's very crucial to buy the perfect server as per your requirement.
Check out the Android FTP server apps to transfer files between PC and mobile.
See Also: 15 Similar Games Like House Party For This Winter
Minecraft 
Minecraft is a video player game released in November 2011 by Mojang Studios. It belongs to the genre of Sandbox and Survival and is available on platforms: Windows, iOS, and Android. Since its inception, Minecraft has enjoyed incredible popularity and fanbase across the globe. So if you still haven't played the game, you can download it from here for Android.
Plot:
In Minecraft, players have access to a free world. In this 2009 released game, players have to fight monsters and evil creatures.
Mining minerals and building a safe shelter is a player's primary task. The main USP of the game is that you can literally do anything. You can run, walk or fly.
You need a decent amount of skill and strategy to play Minecraft.
Genre: Strategy, Survival, Sandbox
Minecraft comes in both single-player and multiplayer modes. But you must have a server to play it in multiplayer mode.
Download: Minecraft
See also: Top 14 Best Moba Games for PC You Can Download
Factors Impacting Minecraft Server Cost
Now let's look at how much the server cost according to the following factors.
Versions
There are basically two versions of Minecraft Server Cost.
Java 
          Java is for Mac and PC.
This is the default version you will find when you visit the official website of Minecraft.
Bedrock
           Bedrock is the version for Android and iOS.
The version is also known as PE(Pocket Edition).
RAM
RAM is a very crucial aspect of deciding the Minecraft Server Cost.
The lowest RAM you can have is 1.5 GB. The vanilla version will run on it. But if you want to have a multiplayer of 20 people, choose a standard RAM of 2GB. If you're going to add some plugins, you have to go with 3GB RAM.
Remember, the more the RAM, the more players you can accommodate on your server.  
See Also: Best RAM Cleaner For PC | Top 14 
Amount Of Players
More players are the cost of your server. You can go with a RAM of 350 MB per player for smooth running.
How Much Does A Minecraft S
erver Cost?
So without any further ado, let's answer the most critical question in this article. How much does a Minecraft Server Cost?
Pc
If you want to use your pc as a Minecraft server, you don't need any external server to purchase. But for this, you need to make a lot of modifications to your pc.
You need at least these specs if you want to run the server remotely: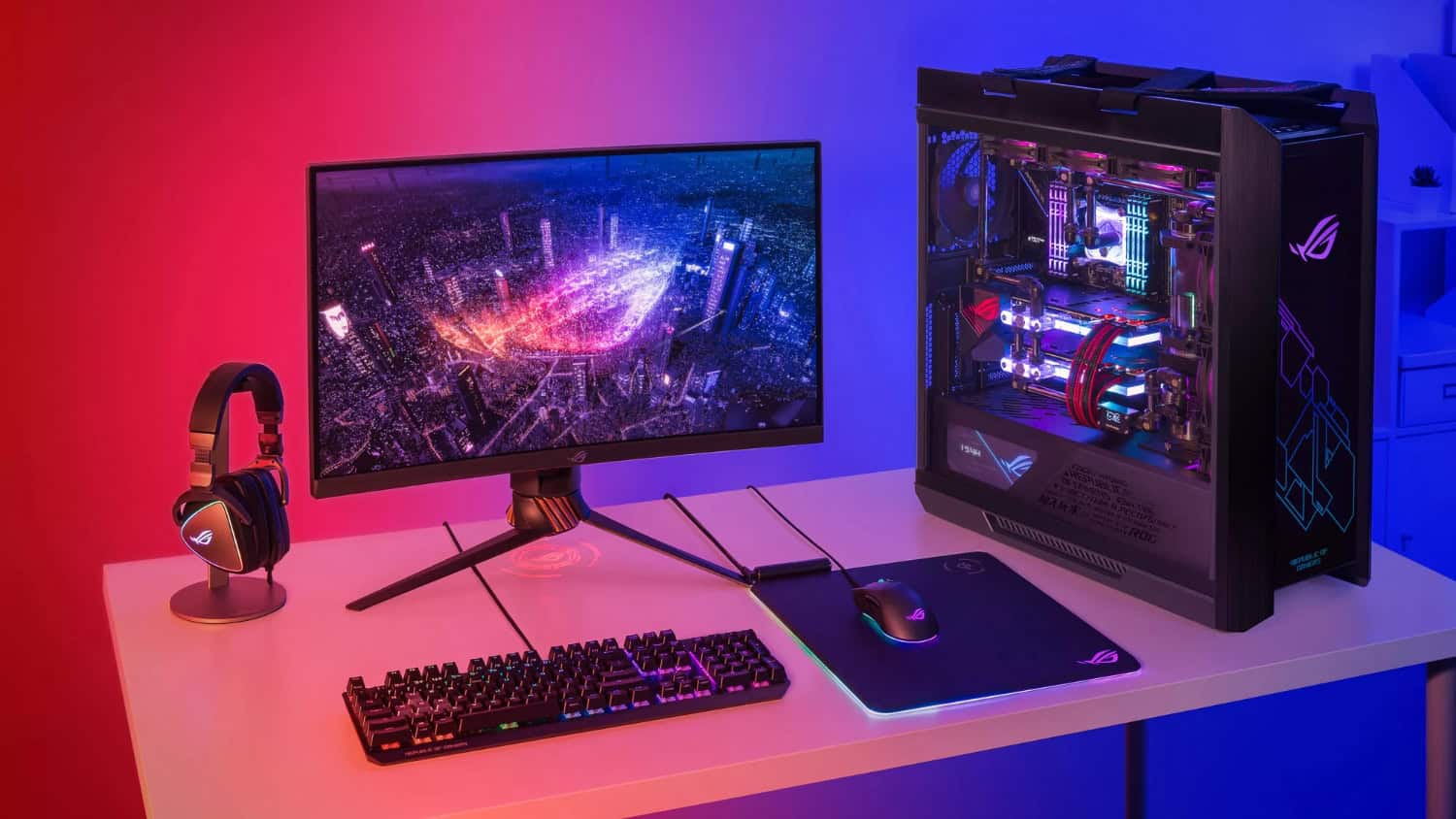 CPU: Intel® Core™ i5-4460 or better

RAM: 16GB

SSD: SSD: Samsung 980 Pro.

Graphics Card: NVIDIA GeForce GTX 1050 Ti

Storage: 32GB 
You have to spend at least 1000$ to do these modifications on a PC.
The main advantage of hosting a Minecraft server is that you don't have to pay. You can use it according to your wish. But remember, it also involves risks like a cyber attack.
Server Hosting
 Server hosting is the most sought way for Minecraft servers.
It provides:
24/7 Server access 

Protects from cyber attacks. 
Server hosting is a bit costly. So, if you can build a community of active players, it will be profitable for you. However, the perks it brings with it are simply unique.
You can use the following top Minecraft servers online:
Apex Hosting

Shockbyte

Hi pixel
Remember, a server can cost thousands of $s per year.
Overall, for a community of 20 players, the charge is $15-$20 per month.
These are the best ways of buying Minecraft servers.
See Also: How To Add Bots To Discord Server | Best Ways [2023]
List Of Minecraft Servers
Here is a list of the most popular Minecraft servers.
Apex Hosting
Apex Hosting is one of the top-rated Minecraft servers. It provides SSD along with CPs having high clock speed.
Pricing
1GB of RAM and access to unlimited players for only $4.49 monthly.
2GB of RAM and access to unlimited players for only $7.49 monthly.
3GB of RAM and access to unlimited players for only $11.24 monthly.
The maximum RAM you can get is 7GB, only $26.24.
Considering its price, Apex Hosting has an in-budget Minecraft server cost.
Shockbyte
If you want low latency and complete FTP access, then try the Shockbyte Minecraft server. The cost is also budget-friendly. Moreover, you get DDoS protection.
Pricing
1GB of RAM and access to 20 players for only $2.50 monthly.
2GB of RAM and access to 40 players for only $5.00 monthly.
4GB of RAM and access to 80 players for only $10.00 monthly.
A maximum of 9GB RAM is available in Shockbyte.
GPORTAL
GPORTAL is one of the cheapest Minecraft servers available.
Pricing
2GB of RAM and access to unlimited players for only $2 monthly.
3GB of RAM and access to unlimited players for only $3 monthly.
4GB of RAM and access to unlimited players for only $4 monthly.
The GPORTAL provides a maximum RAM of 8GB.
So, here is all the Minecraft server cost. Choose the best from here.
See also: Top 10 Games Like Corruption Of Champions In 2023
FAQ
So now, let's answer some of the most asked questions regarding Minecraft servers.
How much does a Minecraft Server Cost for two players?
A Minecraft server of $20 will be more than enough for two players.
How much is the cost of a Minecraft Realm?
A Minecraft Realm is a subscription-based model with a fee of $7.99 per month.
What are the top Minecraft servers?
Here's a list of the top Minecraft servers available online. Hi pixel Mineheroes Desteria
Why should we buy Minecraft servers?
You can do business with Minecraft servers and earn good revenue.
Are Minecraft servers profitable?
Yes, running Minecraft servers are profitable.
How can I make money with the Minecraft server?
You can do a profitable business with Minecraft servers by building a network of active Minecraft players.
We hope we believe we could answer all your queries.
Conclusion
To sum it up, we provided all you need to know about Minecraft Server costs. But if you face any hassles, feel free to communicate with us through the comment section below. To knowing more about the gaming world, please follow Techyhost. We will meet you with some new exclusive tech content. 
See Also: 13 Best Free Online Proxy Browser Services (2023)
Lead Photographer, Lead Advice Editor for @CNET in Europe. Love: the outdoors, music, food, snowboarding, animals, beer, coffee, lists. Personal views.