Hisense is a popular choice for many customers who wish to get high-quality technology at significantly lower prices than the competition. Hisense is a well-known TV manufacturer, and most of the time, their products perform admirably. However, some consumers have mentioned having trouble connecting to the wifi, and Hisense tv wont connect to wifi. Being unable to effectively connect to the internet after turning on your Hisense TV might be very aggravating.
To connect your Hisense TV to wifi, you need to try rebooting the TV, rejoining the router, relocating the router closer, fixing the router, reconfiguring the TV network, factory resetting the Hisense TV, or getting in touch with your internet service to see if there is a network issue to resolve the Hisense tv wont connect to wifi issues and Hisense tv wifi issues with your Hisense TV.
How to connect a Hisense tv to wifi? Your Hisense smart TV's wifi connectivity enables you to access the internet and use several apps, including Netflix, Hulu, YouTube, Pandora, Amazon Prime, Spotify, Alexa, & more. Additionally, when you have loaded the Hisense Remote Now software, you may control your TV from a smartphone or tablet. Therefore, you will be without access to all these beautiful functions if your Hisense TV wont connect to wifi. Unexpectedly, it's simpler than you may imagine, and in this article, we'll explain why and how.
Buy: Hisense A4 Series
Hisense TV Is Not Connecting To WIFI
Smart TVs have gradually become a staple in the majority of homes today. An internet connection is crucial for intelligent TVs because streaming applications are the method of choice for watching TV more often than any other.
Your Hisense TV allows you to stream all your favorite shows and films via third-party services like Netflix and YouTube, but its functionality is severely constrained if it cannot connect to your wifi. Although many customers believe that Hisense TVs are generally dependable, there have been occasional complaints of people having problems connecting to the internet.
We'll look more closely at why you could not connect your Hisense device to the internet & what you can do to remedy the problem to get your TV running correctly.
We've studied Hisense TVs and found enough information to know why these things occasionally have network connection problems. You should consider each alternative fix to address the issue because our analysis has revealed various reasons why your Hisense TV might not be online.
See Also: WiFi Hack Apps For iPhone
Restart Your Hisense TV
To Restart Your Hisense TV:
Pause for 30 seconds.
The identical procedure to restart your router is to Check the wifi connection once more after turning on your TV and router.
A chance? Okay, let's proceed to the following action.
Verify the wifi connection
Determine whether the issue is with your wifi connection or Hisense TV.
Checking whether any other devices within your house can join the wifi network is a simple way to do this. If they can connect and use the internet, your TV is probably the problem.
See Also: How To Use Raspberry Pi As VPN Router
Bring The Router Nearer
The signal is weaker the farther your TV is from the router. Therefore, any walls or other obstructions between the two devices could be the root of the connection problems.
See if it helps to place the router as close to the TV as possible. Try unplugging additional devices from the router. There may be interference and connectivity issues if numerous devices use the same wifi network. That might be the reason of Hisense tv won't connect to wifi.
Additionally, specific tasks consume more bandwidth than others. For instance, HD video streaming uses more bandwidth than web browsing. As a result, your TV might not connect if you try to connect it to wifi while a different person is streaming video on another device. See if it helps by trying to unplug other devices from the router.
Switch To A Wired Internet Connection
Most Hisense TVs have an ethernet connector, so you may use it to access the internet. See if you can connect via a wired connection.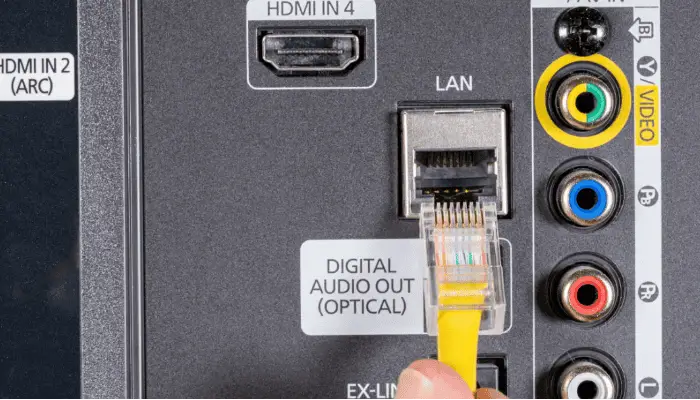 You will require an Ethernet cable and a router with an available Ethernet port to set up a wired connection. Connect the ethernet cable's other end to the router and place the other side into the socket on the rear of your TV.
Defective Router
If your wifi connectivity is weak and the problem is not with the distance between your two devices or a network issue, your router might malfunction. Like all technology, routers eventually degrade, and you can tell when this happens because of their poor performance. You'll need to connect Hisense tv to wifi.
The problem can be that your router needs to be upgraded if you've owned it for a while. It is not worth the time to attempt to fix an old router, and you can purchase a new router for a reasonable price.
Updating the router will make it possible for you to link to your Hisense TV and likely enhance the overall quality of the home's internet experience.
Not all routers are created equal; therefore, if you purchase a cheap device, the problem might lie with the brand & model you selected. Try connecting your Hisense TV with your mobile hotspot to see whether a low-cost router causes the problem. If it succeeds, the router is usually subpar or unreliable. However, you can still consider the recently purchased router "poor."
See Also: How To Setup VPN On Mikrotik Router For Remote Access
Problems With The Hisense TV Not Connecting To The Internet
There can be a decrease in location because your internet provider's network has experienced some form of problem. You should have every confidence in your provider to promptly restore service if the issue affects your entire region.
If only your household is affected by the network issue, you should speak with your internet provider to figure out what's happening. Although they may be experiencing a technical problem, they can fix any network problems.
See Also: Top Games Which Don't Need Internet 
FAQs
What should I do if my Hisense TV cannot access the internet?
Restart your router. Check the router's password. Retry establishing the wifi connection. Verify the TV's network settings. Restart the computer. Check the router's security settings. Test a different connection.
Why won't my Hisense tv connect to wifi?
Restarting the router is another option. If the third step (DNS) fails, the router is not providing the TV with the proper DNS servers. Restart the router & use a different device, such as a PC, to ensure you can access the internet. If you need assistance, you can speak with your internet service provider.
What should you do if the Hisense tv not connecting to wifi?
Verify other gadgets. Restart the computer. Restart your router. Help is available in Windows. Turn off the antivirus. Network reset. Verify the speed of the connection.
Why does my TV's wifi keep dropping out?
The connectivity could fail if the Hisense TV & router are too near to one another. We advise keeping a space of at least one meter between the router and the TV. On the same network, other wifi gadgets are employed.
Conclusion
There you have it, then. Hopefully, one of these methods will enable you to connect your Hisense TV to wifi or the internet and solve your problem of Hisense tv won't connect to wifi issue. If not, you should contact Hisense to see whether they have any recommendations.
Most of the time, Hisense TV wifi connectivity problems are software-related and can be resolved by restarting the device or reverting it to factory defaults. If your wifi adaptor does break, don't attempt to repair it yourself because doing so would void the TV's warranty. It would help if you got assistance in this situation from Hisense support.
Lead Photographer, Lead Advice Editor for @CNET in Europe. Love: the outdoors, music, food, snowboarding, animals, beer, coffee, lists. Personal views.