Watching your favourite shows from the ABC network is easy on LG smart TVs. With the ABC on LG TV, pre-installed on most models, including OLED, NanoCell, and UHD TVs, you can stream live and on-demand ABC content directly to your big screen. Whether you enjoy catching up on Grey's Anatomy, The Good Doctor, or local news and sports, ABC on LG TV gives you flexible access to incredible entertainment from this primary broadcast channel.
To set up the ABC app, navigate to Home>Select ABC app> Accept Terms and Conditions, and you're ready to go! There, you can watch different content sections like "Watch Live," "Browse," "Shows," "Sports,"
In this guide, we will discuss what is ABC on LG TV, how to set it up, how to watch ABC on smart TV, its common issues and troubleshooting, the benefits of using it, and its alternatives. Explore the app and learn how to enjoy ABC on your LG television.
See Also: LG TV Apps Not Working? Here's How to Fix Them
What is ABC?
Before beginning, let's know about what channel is ABC on LG TV. The American Broadcasting Company, better known simply as ABC, is one of the extensive three major television networks in the United States. It dates back to 1943 when it began as a radio network called the American Broadcasting System and entered the television world in 1948 when it launched ABC Television.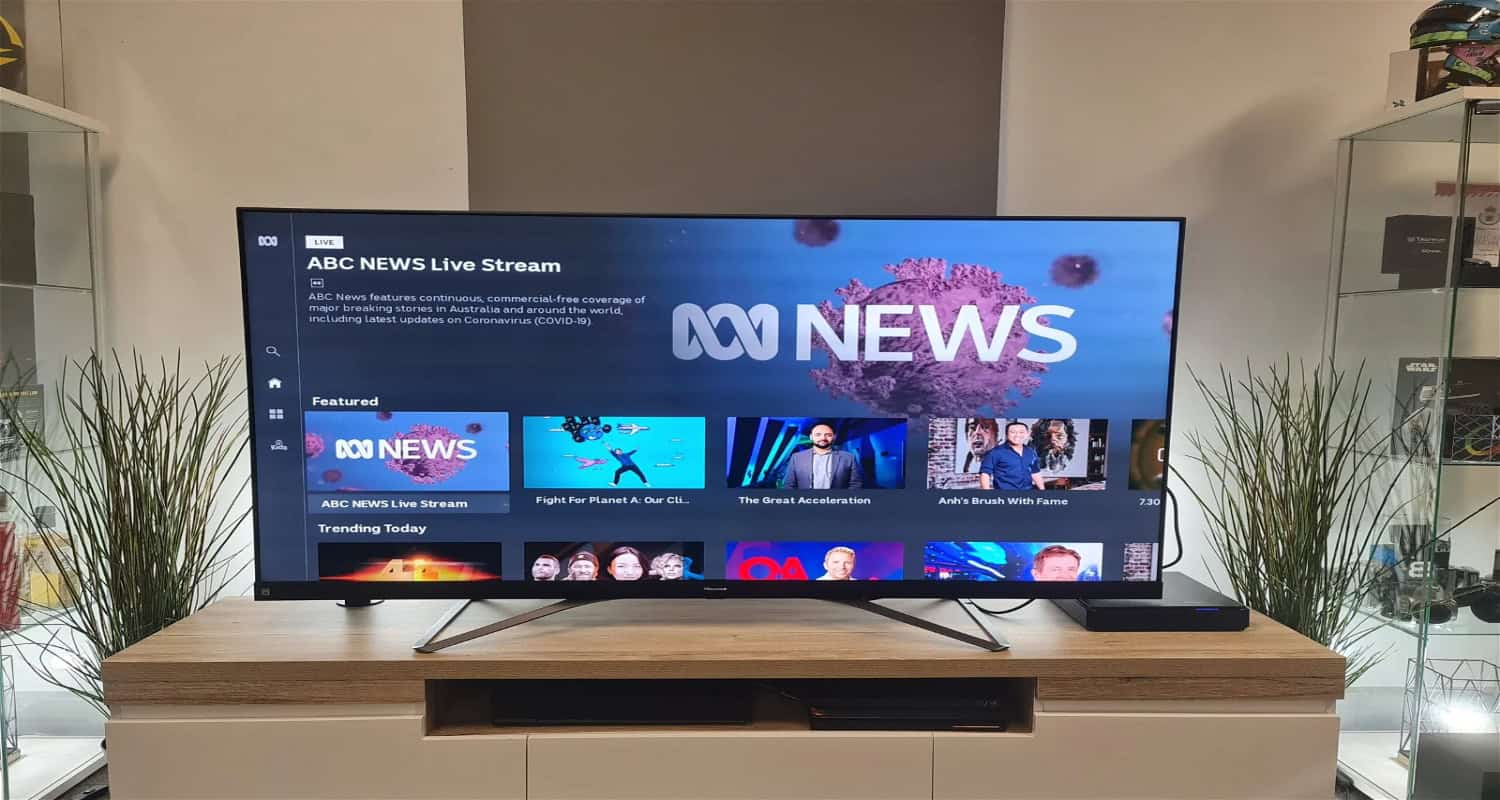 Over the decades since, LG channels ABC and has grown into a household name thanks to hugely popular shows that have entertained audiences for generations. Who doesn't fondly remember sitcom classics like Full House in the 80s and 90s or Grey's Anatomy turning into a true medical drama phenomenon in the 2000s? Even today, ABC churns out fan favourites like The Bachelor franchise, The Good Doctor, and Station 19.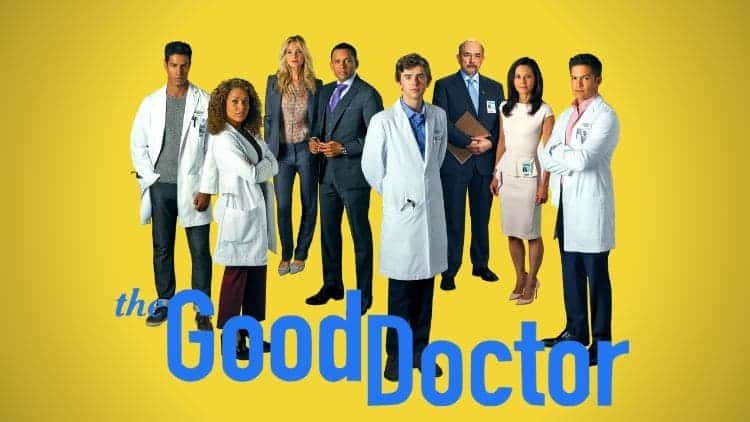 Beyond the entertainment factor, ABC on LG TV also serves an important civic role as one of the major broadcast networks. Its local affiliate stations nationwide provide local and national news coverage and emergency alerts. Live sporting events, too, like Monday Night Football and the NBA on ABC, bring communities together.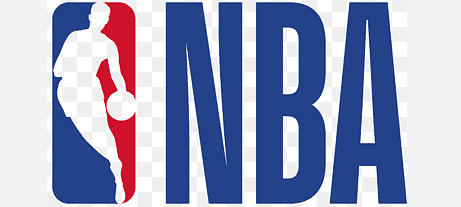 So, whether you're looking to laugh along with your favourite comedy, get hooked on a thrilling drama, or stay informed on current events, ABC has been a staple of American television for nearly 80 years. Its widespread availability makes it the perfect network to enjoy straight from your LG TV.
See Also: How to Turn Off Voice on LG Smart TV: A Comprehensive Guide
Setting Up ABC on LG TV
Step-by-step guide to accessing and setting up ABC on LG TV
Here are the simple steps to set up and access the ABC app on LG smart TVs:
The ABC app comes pre-installed on most LG TVs, so you only need to launch it. Select the 'Home' button on your LG remote to see all the available apps. Then, select the ABC icon that resembles the network's logo.
When you open the app for the first time, you may need to perform a quick setup by accepting the app's terms and conditions. This only needs to be done once, though. From then on, the ABC on LG TV will open directly without additional steps.
Within the app, you'll see menus along the bottom for navigating between different content sections – "Watch Live," "Browse," "Shows," "Sports," and more. The "Watch Live" section gives you instant access to your local ABC affiliate channel for catching live programming or breaking news.
Another great feature is that you can personalize the app by signing in with your TV provider credentials. This allows the app to access your line-up, only displaying the shows and packages you get according to your subscription. It also lets you start streaming directly without entering codes each time.
Finally, LG's Magic Remote can come in handy for enjoying ABC on your TV. Motion and Voice Control allow you to scroll, click, search, and launch the app with simple hand gestures or voice commands when your hands are full.
So, in just a few clicks, you can transform your LG television into the perfect portal for watching ABC whenever and wherever you like at home. Let us know if you need any other help personalizing your LG channels list ABC experience.
Visit: ABC: Live TV, Shows and Sports 12+ – App Store
Common Issues and Troubleshooting
No matter how great an app is, sometimes technical glitches can occur. Here are some potential issues viewers may face with the ABC app on LG TV. And simple solutions to get things up and running smoothly again.
App not opening: A quick reboot of the TV and your internet router usually does the trick. Remember to accept any app updates, too, for optimal performance.
Authentication errors: Signing out and back into your TV provider account within the app can resolve messages about needing to reactivate or re-link.
Buffering/slow loading: Stronger WiFi signal or wired connectivity usually solves playback issues. Also, confirm no other devices are online updates.
Video/audio out of sync: A force close and restart will toggle video and audio back in unison.
Expired subscription: Check with your TV provider for lapsed or active subscriptions and fix issues.
Region blocks: Use a VPN to appear in the US if traveling abroad for full access.
Finally, LG's tech support forums and social media help pages provide direct answers from customer service reps. Other ABC users often post workarounds, too. So feel free to search or ask for assistance if the app ever gives you trouble – together, we can get you watching smoothly again in no time!
Benefits of Watching ABC on LG TV
Streaming quality that rivals traditional TV: Thanks to capabilities like 4K HDR and webOS, the picture is stunningly clear with vibrant colours that do your shows justice. Smooth streams mean no buffering during your favourite scenes.
An expansive library: With full current seasons and classic deep cuts on demand, you'll always have quality ABC content to enjoy.
Convenient extras: Exclusive app features like the option to download shows for offline viewing make it easy to stay entertained wherever and whenever you like. 
Sync to multiple devices: You can start streaming on one device, like your LG TV. And seamlessly pick up where you left off on another, like your phone or laptop. 
User-friendly interface: The intuitive app menu and personalized recommendations let you find new stuff to watch with just a click. Navigation is a breeze even for tech newbies.
So, whether you're a long-time ABC fan or a first-time streamer, its app on LG TV provides a premium experience.
Alternatives to ABC on LG TV
While the ABC app provides the full buffet of great shows right on your LG TV, there are other options, too, depending on your setup or preferences:
Cable/Satellite: Viewing through your provider lets you traditionally access ABC on your regular channel guide.
Streaming devices: Roku, Apple TV, Fire TV, and Chromecast carry the ABC app for watching on any TV via these plug-in gadgets.
Online: Full episodes are accessible via ABC.com on any desktop, laptop, or mobile browser. Limited ads make this a viable alternative.
Over-the-air: With a primary Indoor/Outdoor HDTV antenna connected directly, you can get your local ABC station live via free broadcast.
So, whether you're away from home or prefer a multi-screen experience, feel free to experiment with complementary platforms. With ABC being so widely distributed, plenty of avenues exist to enjoy this excellent network anywhere!
See Also: Best IPTV Apps for LG Smart TV: Stream Shows Seamlessly
 FAQs
Q: Do I need to pay for the app
A: Nope, the ABC app is free to download and access if you have an internet connection.
Q: What devices can I stream from?
A: Besides LG TVs, you can watch live and previous episodes of the ABC app on devices like Roku, Fire TV, iOS, Android, Xbox, and Apple TV. You can watch it online at ABC.com.
Q: Will it work without a cable/satellite subscription?
A: The ABC app allows free live streaming of your local station's broadcast without a pay-TV login. However, you'll need valid credentials to watch certain shows or seasons.
Q: Is there a lot of buffering or lagging?
A: Playback should be smooth if you have a strong Wi-Fi signal of at least 8-10 Mbps. Hardwired ethernet is better if buffering occurs. Cellular data may cause lag.
Conclusion
So, this was your guide about ABC on LG TV. In summary, accessing your favourite ABC shows, sports, and local content has always been more challenging on your LG TV. With clear streaming, deep libraries of new programs, and helpful features, the ABC experience is enriched through LG's innovative platform. So sit back, fire up "The Conners," and appreciate how modern technology merges top-tier entertainment seamlessly into life at home.
Carly Earl, Guardian Australia's pic editor, was a photographer and pic editor in Sydney for 8 yrs. She worked for The Daily Telegraph and Sunday Telegraph.