Connecting Wi-Fi to your LG TV is a game-changer for modern entertainment. It's not just convenient; It's your pass to an endless universe of entertainment, games, and apps at your fingertips. So get ready to dive into an article telling you exactly how to connect an LG TV to Wi-Fi without a remote.
There are many ways to set up an LG TV to connect to Wi-Fi without a remote control. The LG TV Plus software is useful for turning the tablet or smartphone into a remote control. Compatible with both Android and Apple devices. You can also use that button if your television and router support WPS (Wi-Fi Protected Setup). If your TV supports Ethernet connectivity, you can also use Ethernet cables for reliable connectivity. Finally, consider options such as using a third-party system, a USB keyboard and mouse, or a global remote control to guarantee error-free Wi-Fi connectivity. You can manually enter the network name and password with an encrypted Wi-Fi network.
Imagine this: You're about to start watching your favourite show, but there's a problem: a lost LG TV remote. That isn't very pleasant, and we've all been there. But rest assured—we've got you covered. This article will take you through creative solutions to the most common issue. So why keep reading? We are going to share some good tips to better the performance of your LG Smart TV. It's time to discover the world of entertainment in your spare time and go with the remote-induced headaches. Also, check out our step-by-step guide on adjusting the volume on your LG TV without a remote!
See Also: LG Smart TV Error Code 106: Causes and Solutions
Exploring LG TV's Wi-Fi Capabilities
Now, before we get started on how to use LG TVs without a remote and no Wi-Fi, let's see a few capabilities. The Wi-Fi capabilities of the LG TV are a marvel of modern technology. They're not just a piece; They are the essence of what makes modern LG TVs so special.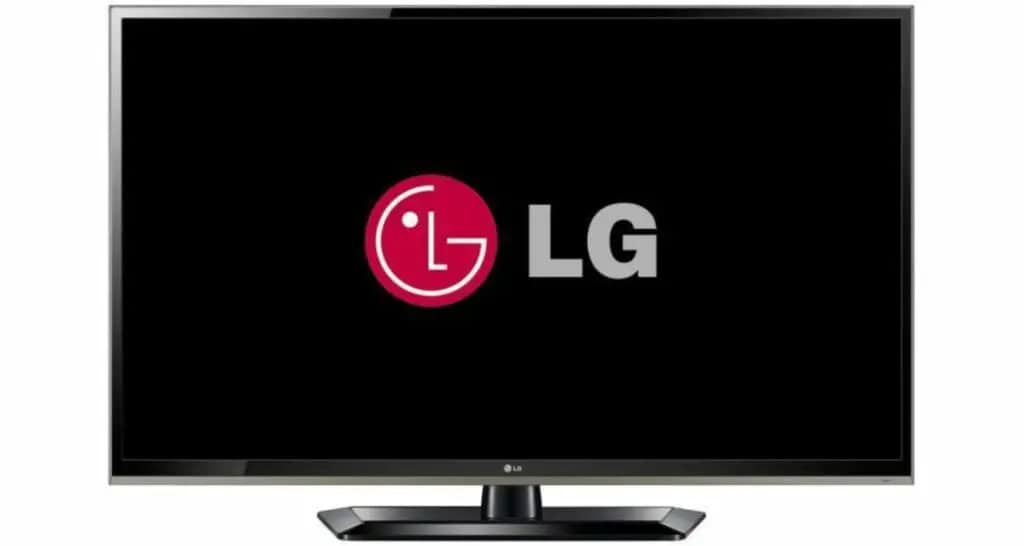 One of the unique features of modern LG TVs is that most of them have built-in Wi-Fi. This means you don't need another dongle or adapter to connect the TV to the internet. Connecting your TV to the digital world is a simple and easy process. With Wi-Fi plugged in, the options are almost limitless. You can watch your favourite shows, surf the web, and easily communicate with other smart devices in your home.
With built-in Wi-Fi, you can easily browse a wide range of apps, games, and streaming services thanks to LG's sleek design and intuitive interface feeling capabilities while your LG TV is the focal point of your networked home.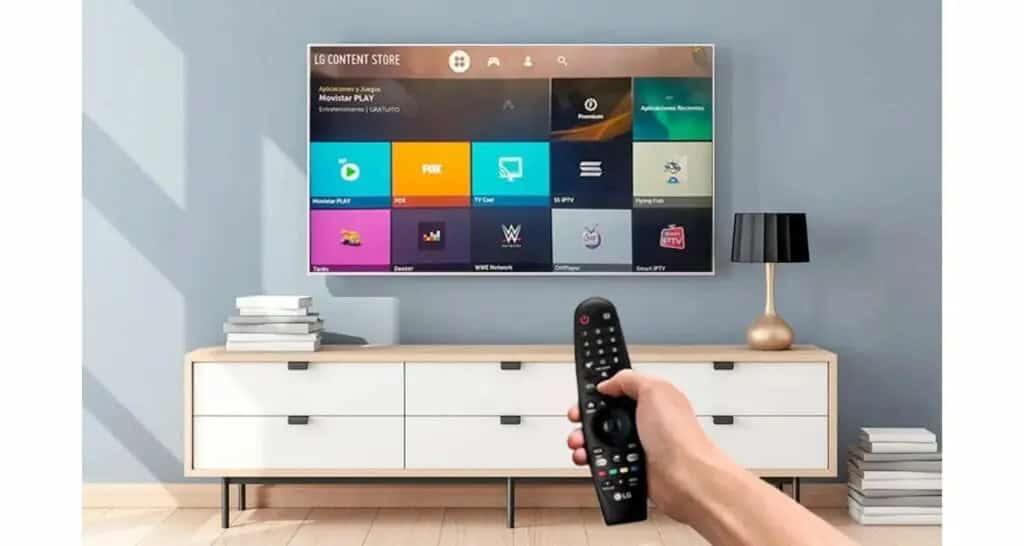 Have you ever wondered how LG TV makes a seamless transition into the digital age? or how to connect LG TV to Wi-Fi without a remote? The secret of the answers to these lies in their amazing Wi-Fi services. Say goodbye to the chaos caused by cable and hello to a wireless future where your TV can be your gateway to a world of endless possibilities.
See Also: LG TV Remote Codes: Comprehensive Guide or Easy Setup
Crucial Steps to Take Before Connecting Your LG TV to Wi-Fi
While there are many benefits to connecting your LG TV to Wi-Fi, there are some important prerequisites. By following these steps, you can ensure that your process for "how to connect LG TV to Wi-Fi without remote ?" is easy and productive.
Check if your LG TV has built-in Wi-Fi: Luckily, most modern LG TVs have this capability. However, it's a good idea to double-check, as the integrated Wi-Fi makes setup even easier and eliminates the need for an external dongle or adapter. This speeds up the process of network building.
The physical location of your TV: Place your television close to your Wi-Fi router to provide a robust Wi-Fi signal. This physical proximity means your TV can easily connect to your network and reduces the chances of signal interference.
Check how well your Wi-Fi network works: Make sure your network name and password are correct. This information will save you a lot of time and effort in setting up anything.
See Also: How To Close Apps On LG TV: A Quick Guide To A Cleaner Interface
Harnessing LG TV Plus App for Effortless Wi-Fi Connection
Introducing the LG TV Plus App, an intuitive tool that lets you use your tablet or smartphone as an adaptable remote control for your LG Smart TV. It's your doorway to seamless Wi-Fi connectivity, so it's more than simply convenience.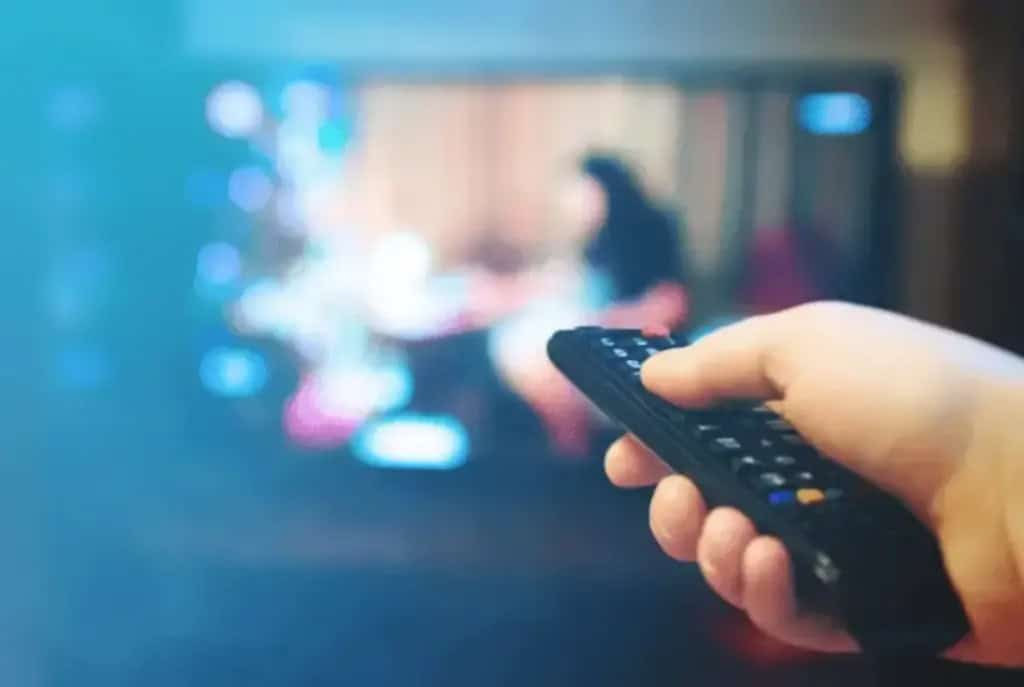 This software makes connecting your LG TV to Wi-Fi easier, giving you a convenient backup option in case your traditional remote is out of reach.
Let's look at a step-by-step tutorial for using the LG TV Plus App to answer the question of how to connect an LG smart TV to Wi-Fi without a remote:
Establishment
Start by downloading the LG TV Plus App from iTunes or Google Play Store present on your Android or Apple device.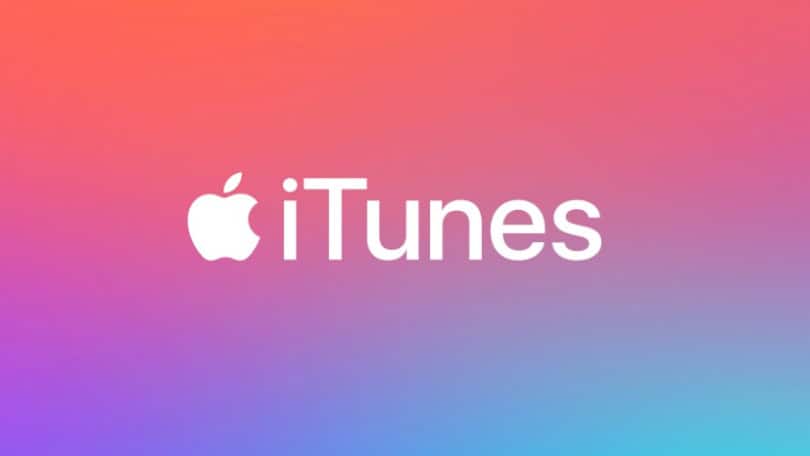 Open the app after installing it.
Device Opt-In
All you have to do is select the device type after the app launches. Turn on your LG TV now.
Gadget Recognition
The app will detect your Smart TV automatically if you run a device scan. Press and hold the listing of your TV to start the pairing process on your mobile device. To finish the connection, adhere to the simple on-screen directions.
Control Your TV.
The LG TV Plus App allows you to manage various aspects of your LG TV. You can effortlessly tweak the volume, handle channels, and access your preferred apps.
Furthermore, the app offers access to a numerical keypad, channel list, and input controls, elevating your overall TV experience.
Even if the LG TV Plus App makes connecting your LG TV to Wi-Fi easier, there could occasionally be problems. In the last section of this article, we'll go over typical troubleshooting methods to ensure your LG TV's newly acquired Wi-Fi connectivity works well.
Harnessing the Power of WPS for Seamless Wi-Fi Connectivity
Let's explore the world of Wireless Protected Setup (WPS), a smart feature that makes setting up your LG TV for Wi-Fi easier. It functions flawlessly with a variety of gadgets, including your LG TV. Because WPS makes it easier to connect your TV, it's a desirable alternative to putting in lengthy Wi-Fi passwords.
Demystifying WPS
So, what exactly is WPS? It's a handy utility that makes connecting to Wi-Fi easier.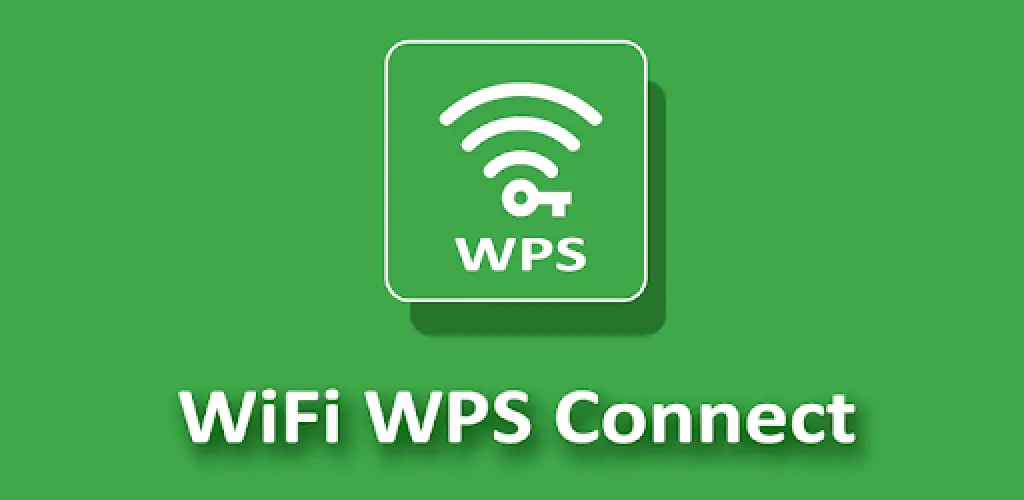 It allows your LG TV and Wi-Fi router to communicate securely without forcing you to enter your Wi-Fi password laboriously. Because WPS operates independently of your remote, it's an excellent option for situations where your remote has disappeared.
The Connection Ritual
Connecting LG TV to Wi-Fi without a remote is an excellent option, and so is WPS. Follow these steps to complete your task like a master:
Go to the Wi-Fi settings on your LG TV and choose the "Connect via WPS" option to start a WPS connection. 
It's, therefore, time to set your router or access point's WPS feature to active.
As you go, the world of wireless convenience should be opened up for you and your TV to connect securely.
But like any technological undertaking, WPS has its share of oddities. In the following part, we'll address typical problems and offer workable fixes to guarantee a flawless LG TV Wi-Fi connection with WPS.
See Also: How to Get Paramount Plus on LG Smart TV: Installation Guide
Achieving Stability with an Ethernet Connection
Nothing compares to the trusty old Ethernet cable for guaranteeing a stable and reliable connection. Even while Wi-Fi is incredibly convenient, wired connections have several benefits, particularly for LG TVs.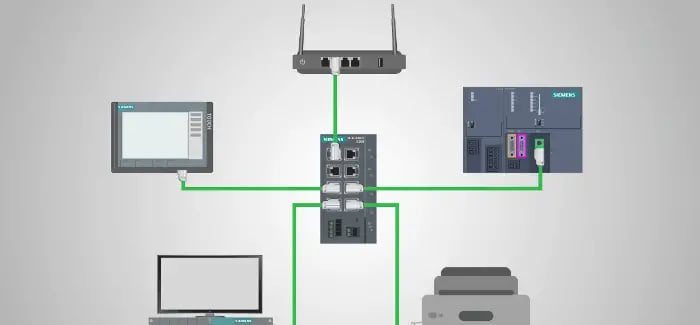 Plugging in an Ethernet connection can completely affect your online experience, whether you're a die-hard gamer, movie buff, or want a smooth one.
The trusted wired connection:
The reputation of wired connections being dependable has been well-earned. They are much less susceptible to interference, guaranteeing a steady and unbroken data transfer between your network and LG TV.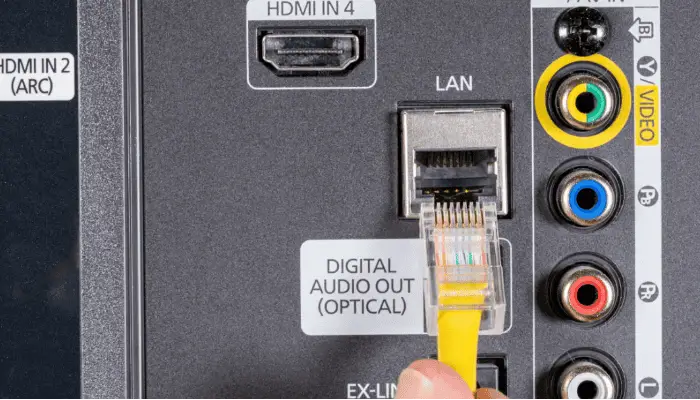 Their lag-free experience makes them a great option for lag-free activities like online gaming and 4K streaming. You may take control of your experience by using an Ethernet cable to wave goodbye to annoying buffering pauses and unexpected connection errors.
Getting Connected with an Ethernet Cable:
It's surprisingly easy to connect your LG TV to Wi-Fi using an Ethernet wire.
Verify whether your LG TV has an Ethernet port—a feature that most recent models include. 
Next, take out your Ethernet cable and insert one end into a LAN port on your router that is open and your TV. 
Now, there are a few things to keep in mind, even if wired connections provide unparalleled stability. Since Ethernet connections restrict where your TV may be placed, they can be less flexible than Wi-Fi. To maintain the nice appearance of your entertainment setup, cable management may also be something you need to consider. However, these small compromises are ultimately more than compensated for by the advantages of a dependable and quick connection.
Cracking the Code: Connecting to Hidden Wi-Fi Networks.
Although they may have an enigmatic moniker, hidden Wi-Fi networks are just networks that don't reveal their identities. Hidden networks maintain their anonymity, in contrast to conventional networks that explicitly broadcast their names so that devices can connect. There are situations in which you might need to link your LG TV to one of these covert networks; thankfully, it's not as difficult as it might appear.
Unveiling the Hidden Network
Before delving into the "how," let's examine the "why." If you wish to keep prying eyes at bay, hidden networks can be beneficial as an additional layer of security.
However, connecting to one may go differently than planned. Initially, you will want knowledge of the network's name (often called the SSID) and password.
Connecting Your LG TV
Navigate to the Wi-Fi settings on your LG TV and input the password and the name (SSID) of the hidden network to connect it to. Ensuring you've typed the SSID correctly is vital to avoid connection difficulties.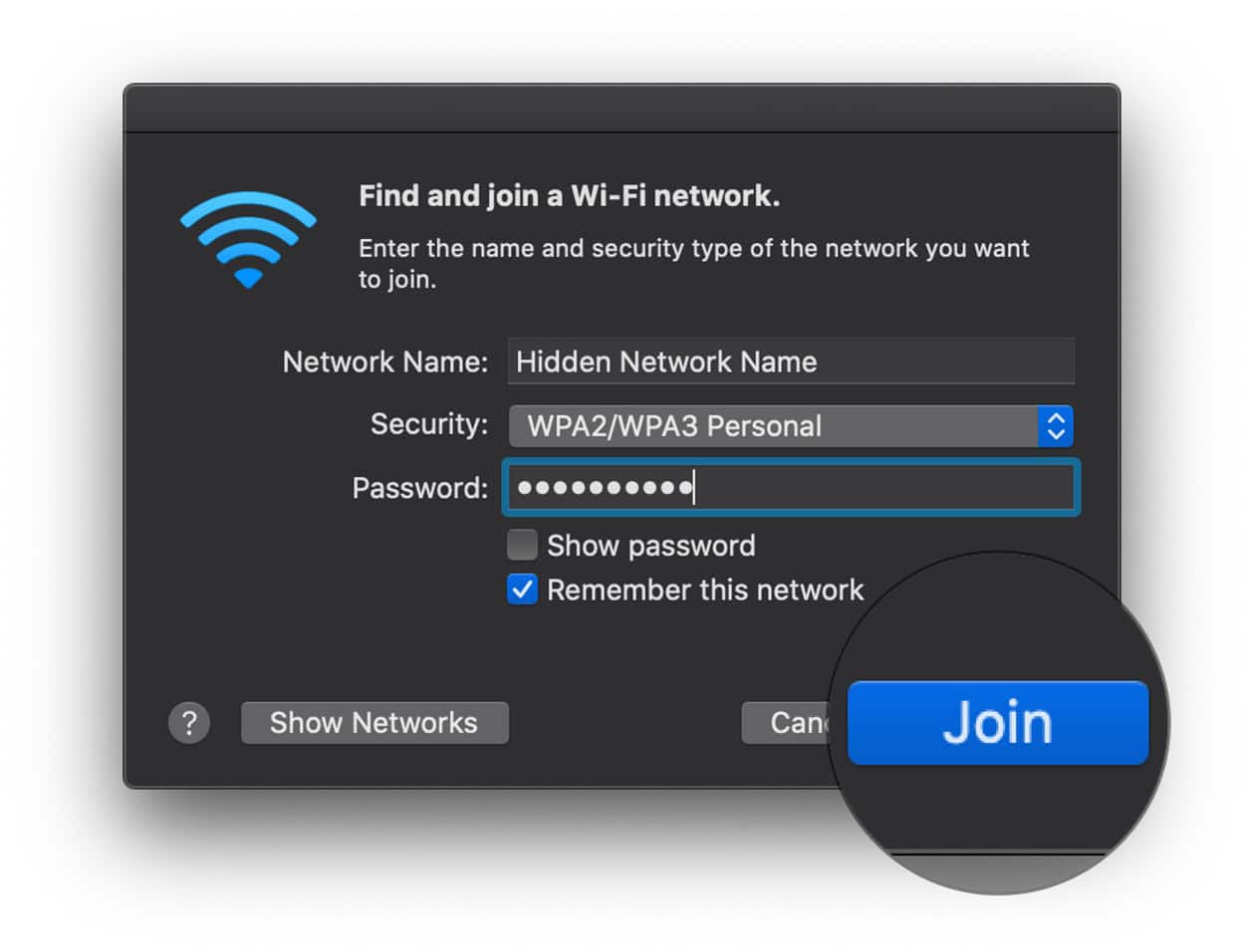 After entering all the information, connecting to your LG TV should be as easy as connecting to any other network.
When Is It Necessary?
There are several circumstances under which one could need to connect to a covert Wi-Fi network. For security purposes, for example, you may wish your LG TV to join a covert network at home.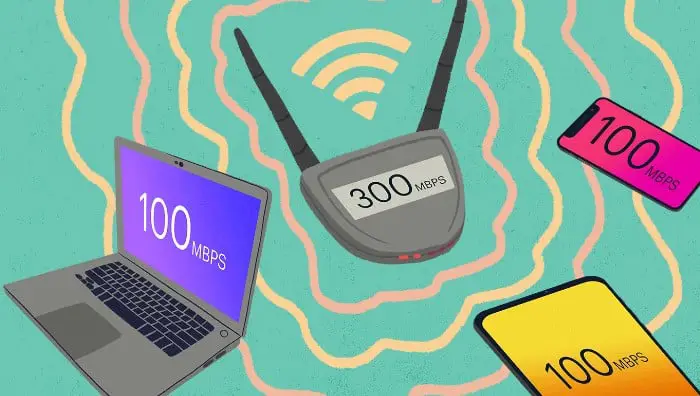 Another situation is visiting a friend's home and discovering they have a covert network. Connecting to many networks—visible or hidden—quickly gives you greater freedom and command over what you can see.
Diverse Approaches for Seamless LG TV Wi-Fi Connection
Even though you now know how to connect LG TV to Wi-Fi without a remote. It need not be a barrier to connecting your LG TV to Wi-Fi if you don't have your regular control. There are a number of other ways to guarantee a smooth Wi-Fi connection without using your standard controller.
The USB Keyboard and Mouse Combo
When your regular remote has vanished, or you have decided to take a vacation, utilizing a USB keyboard and mouse is an easy, however efficient fix.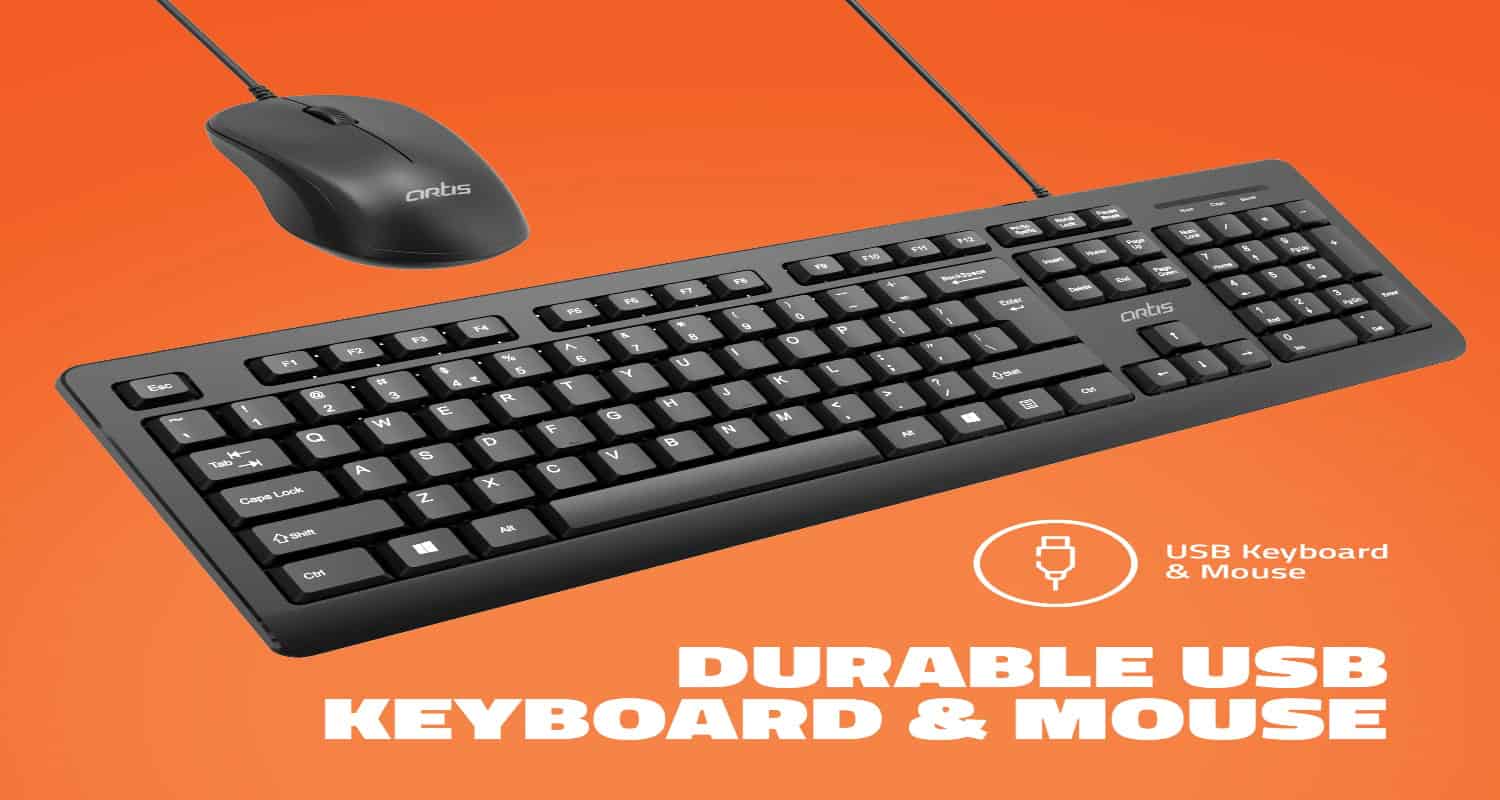 These accessories allow you to quickly set up an improvised control centre by plugging them into the USB ports on your TV. Entering Wi-Fi passwords and browsing through the TV's settings are made simple with this configuration.
Universal Remote Controls
Universal remote controls offer another avenue to explore. These versatile devices are designed to function seamlessly with a variety of appliances, including LG TVs.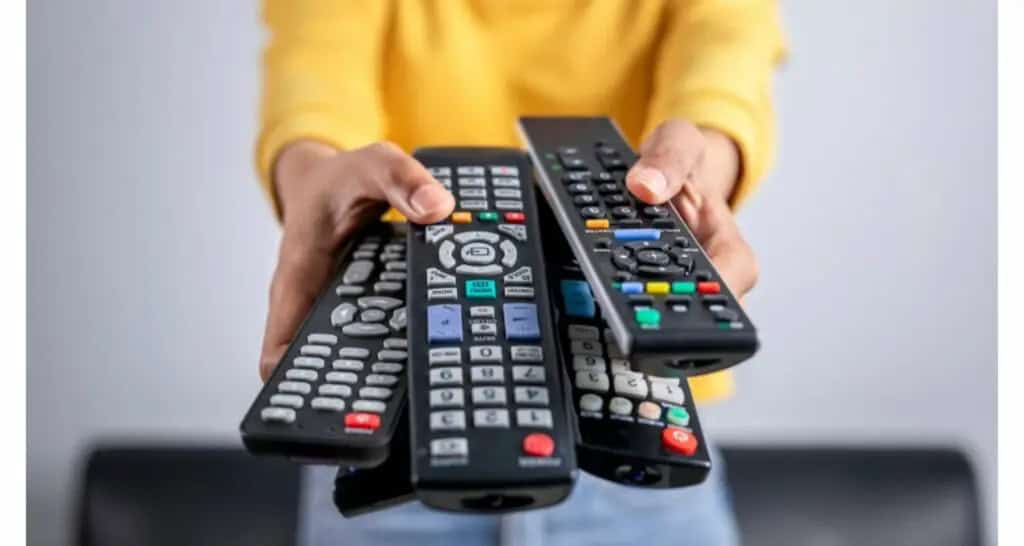 By syncing a universal remote with your TV, you gain the ability to manage settings and establish Wi-Fi connections, all without reliance on the original remote.
Embracing Third-Party Applications
As smartphones continue to solidify their role in our daily lives, they present an ideal solution for dealing with LG TV connectivity, especially in the absence of the original remote. A multitude of third-party applications, compatible with both Android and iOS platforms, can serve as your virtual remote controls. For instance, applications like "LG TV Remote" empower you to handle TV settings, including the crucial task of connecting to Wi-Fi, all from the convenience of your handheld device.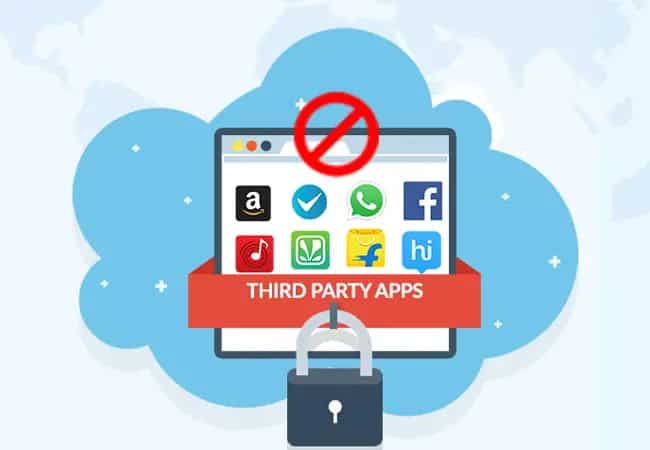 These alternate methods underscore the versatility and flexibility of LG TV connectivity, ensuring that your Wi-Fi remains uninterrupted and that you're never left in the dark. Whether it's the convenience of familiar tech peripherals or the practicality of third-party applications, the avenues to retain your LG TV's connectivity are diverse and user-friendly.
Addressing Wi-Fi Connection Snags
Wi-Fi dilemmas can plague any technology user, but the good news is that solutions abound. Regarding your LG TV's connection issues, simplicity often holds the key. Let's dive into how to handle the bothersome "LG TV Wi-Fi is turned off" error, offer fixes for those pesky failed connections, and deliver practical tips to keep your Wi-Fi signal robust.
Dealing with the "LG TV Wi-Fi is turned off" Glitch.
It's not uncommon to see that the "LG TV Wi-Fi is turned off" message pops up. But here's the deal: fixing it is a breeze. Head over to your TV's settings, navigate to the Wi-Fi or Network section, and reactivate the Wi-Fi connection.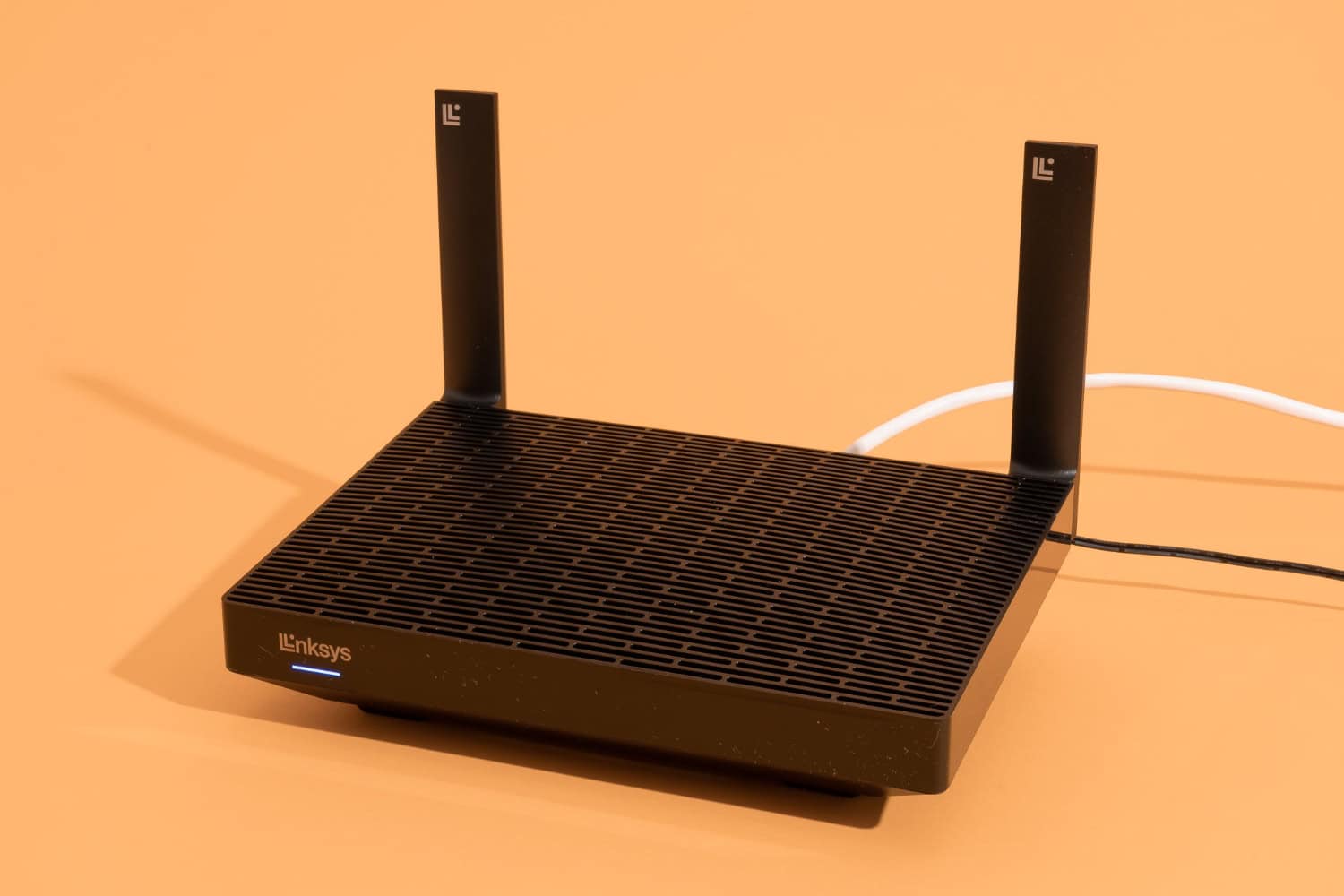 That's it – your LG TV should be up and running again.
Sorting Out Failed Connections
Failed connections can be irritating, but don't pull your hair out. If your LG TV refuses to connect, start by verifying your network name and password. Typos can be culprits, so double-check those.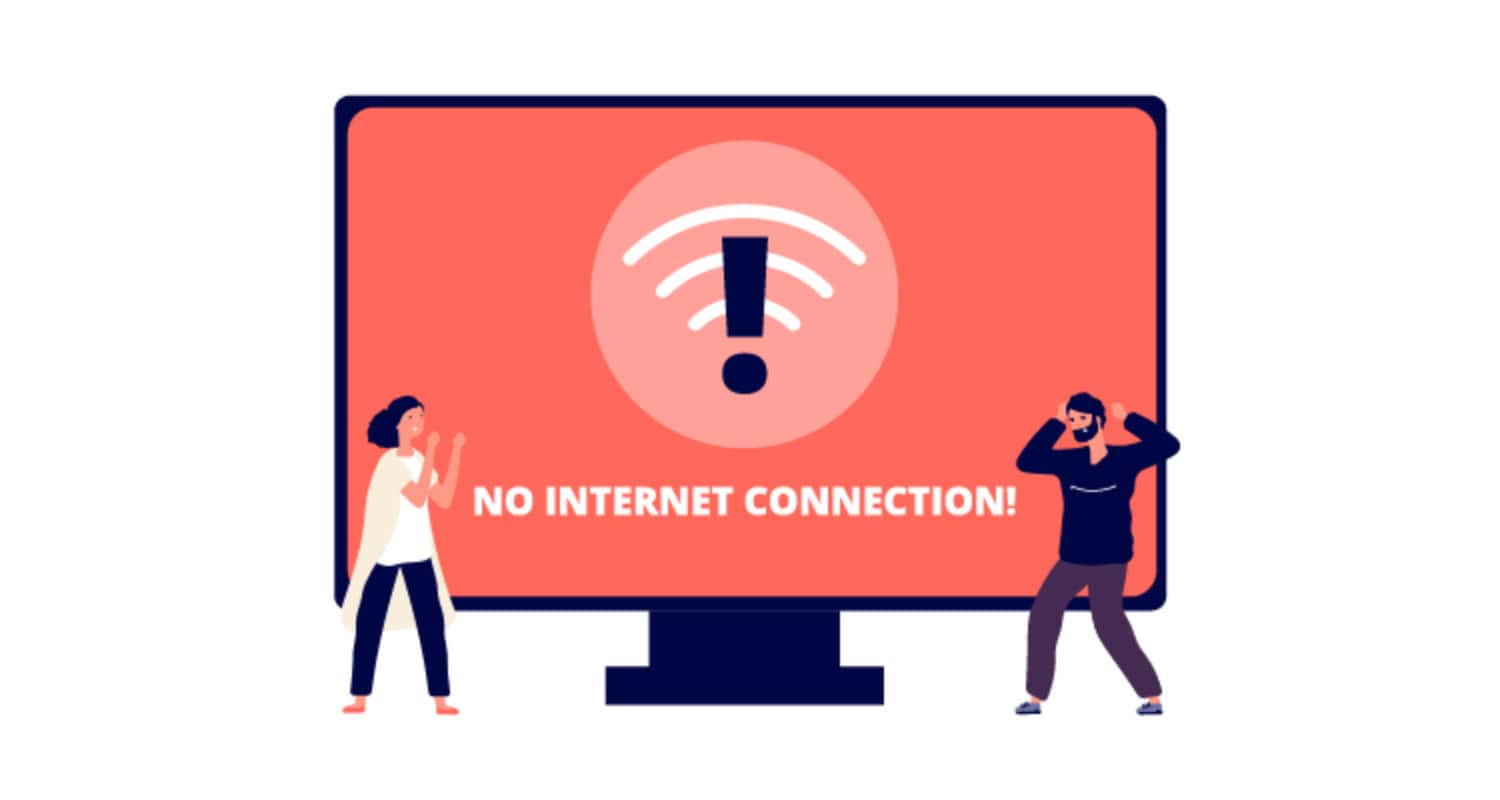 If the issue persists, ensure your TV and router are close to each other, then restart both devices. In most cases, that clears up any momentary glitches.
Elevating Wi-Fi Stability
Here are some helpful tips to maintain a robust Wi-Fi connection for your LG TV. Position your TV and router in the same room for minimal interference. Consider using an Ethernet cable for a rock-solid wired connection. Also, inspect your router's settings to ensure it's using the best channel, reducing potential disruptions.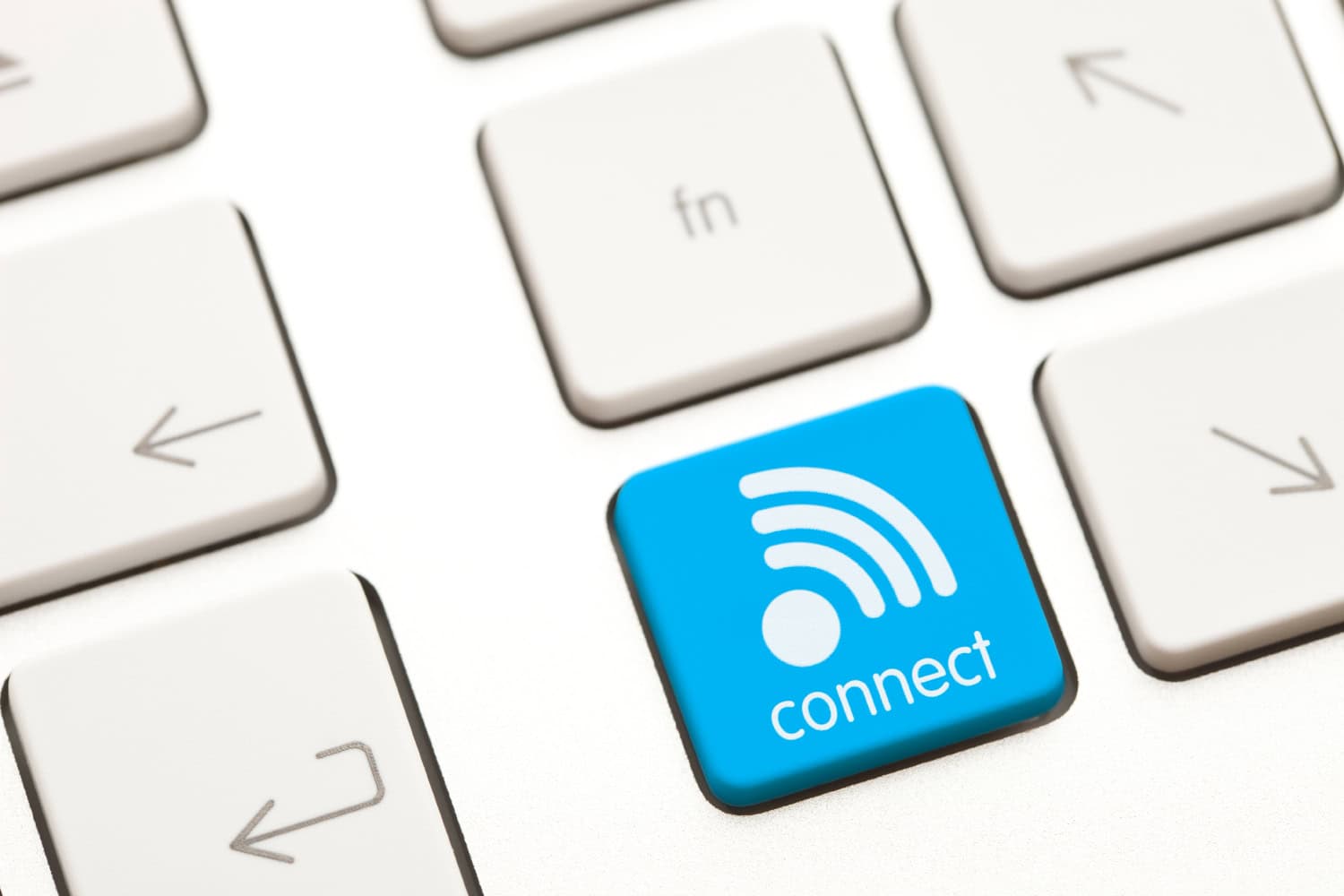 With these strategies, you're geared up to handle LG TV Wi-Fi woes. Stay connected and enjoy seamless streaming, gaming, and online content on your LG Smart TV.
See Also: Mac Keeps Disconnecting From WiFi [Fix The Issue]
FAQs
Can I Connect Any LG TV to Wi-Fi?
Indeed, most modern LG TVs have built-in Wi-Fi capabilities, allowing you to easily establish a wireless connection.
What Should I Do If I Misplace My Remote?
No remote? Don't fret; there are alternatives. One practical solution is to employ a USB keyboard and mouse to facilitate the connection process. Additionally, if your LG TV includes a LAN Ethernet port, you can directly link it to your router using an Ethernet cable.
Is There a Specific LG Remote Control App?
Indeed, LG provides the LG TV Plus app designed for Android and Apple devices, enabling you to transform your smartphone or tablet into a versatile remote control for your LG TV. This app offers fundamental TV controls and advanced features to elevate your viewing experience.
How Can I Connect to a Hidden Wi-Fi Network?
Connecting to a concealed Wi-Fi network is entirely feasible. Navigate to the hidden wireless network menu within your LG TV settings, where you can input the network name and password to establish a successful connection.
Conclusion
In conclusion, we have completely exhausted the method on how to connect LG TV to Wi-Fi without remote and some alternate ways as well. This procedure can initially seem a little daunting, but don't worry—it's highly doable. Whether you choose the user-friendly LG TV Plus app, a straightforward WPS button, a reliable Ethernet cable, or even try some creative tricks. Connect a USB keyboard and mouse, and there is a solution for every situation. 
Thus, don't allow not having a remote to stop you. It's time to make the most of the technology available to ensure a simple viewing experience. From keeping your favourite things going to playing games effortlessly, the possibilities are limitless. Now, the stage is yours. Did you encounter difficulties setting up your LG TV for WiFi without a remote control? We warmly encourage you to share your thoughts and experiences in the space provided below. Let's build a hot community of LG TV enthusiasts who can help each other win the Wi-Fi connectivity puzzle.
Carly Earl, Guardian Australia's pic editor, was a photographer and pic editor in Sydney for 8 yrs. She worked for The Daily Telegraph and Sunday Telegraph.