It is hard to recommend wired vs. wireless networks for a specific business because the selection is up to your business requirements. Each organization or company has different fields, so their necessities and weak points also differ. Whichever you choose for your corporation, you must be sure that it meets your requirements and offers superior benefits to your employees, customers, and management. 
Both wired and wireless approaches are practical for use in homes and other local area networks, and each has advantages over the other (LANs). We evaluated two technologies to help you determine which would perform effectively for your small network. A wired network employs wires to link devices to the Internet or another network, such as laptops or desktop PCs.
Read this guide on wireless vs. wired networks for a broader understanding of the two technologies.
See Also: Best Compatible Phones With Assurance Wireless
Wired Network
We all know that a physical medium that is ""tired"" is made of cables. Devices, including laptops and desktop PCs, are connected to the Internet or perhaps another network via cables in a wired network. Options include copper wire, twisted pair, and fiber optic cables.
Why Can You Prefer a Wired Network?
A wired network comes forward for its reliability and stability. We can say that wired networks are generally more stable than wireless networks due to their preservation from outside factors. The main reason is that other network connections can not influence wired networks. They can offer a sole and stable connection without the concern of external effects. 
In terms of network security, wired networks can be considered well-protected when used with security applications and firewalls. Even if the wired network can not meet all the access security requirements, it can add another layer of security to your access security management when appropriately used. Access permissions are a challenge for most companies, and they need to fix their access authorizations and authentication methods.
Another advantage of a wired network is velocity. Using a wired network, users can directly connect their devices to the network to bypass connection shortcomings rooted in dead spots, etc. Moreover, wired networks avoid user traffic by limited network users, accelerating network connection.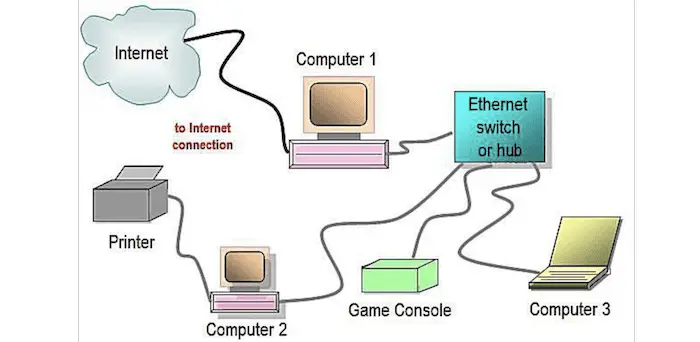 The wired network functions with a separate (ethernet cable), allowing users to connect directly to the network without obstacles. That also prompted the speed of network connection and made wired networks preferable. In addition to that, a wired connection conceals your network from external devices. That feature facilitates the ccompany'saccess control. 
Disadvantages of Wired Networks
Although wired networks possess significant advantages, they have some cons, such as time-consuming installation processes and complications in use. Installing a wired network can take longer due to the need for other components such as routers, switches, etc.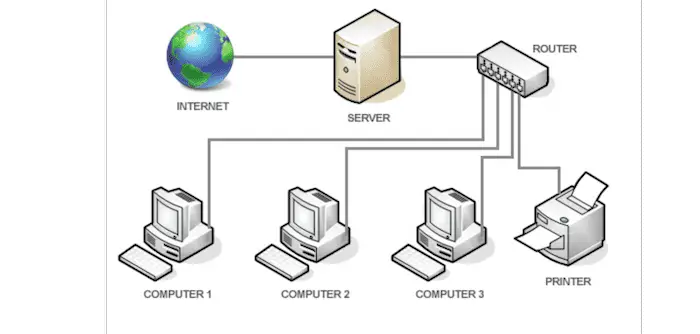 We also need to state that a wired network does not have mobility. In ttoday'sworld, it is hard to maintain work without mobility because employees should be able to connect to the network even if they are in different locations. Lastly, struggling with a bunch of cables can be exhausting and inconvenient. 
Wireless Network
Flexibility is one of the outstanding features of wireless networks. Since wired networks do not meet mobility requirements, wireless networks offer mobility and a more convenient connection experience. As we stated at the beginning of the article, choosing the proper network depends on your requirements and desires. So, a wireless network might be the best choice for your business if you have remote or hybrid workers and need mobility more than anything.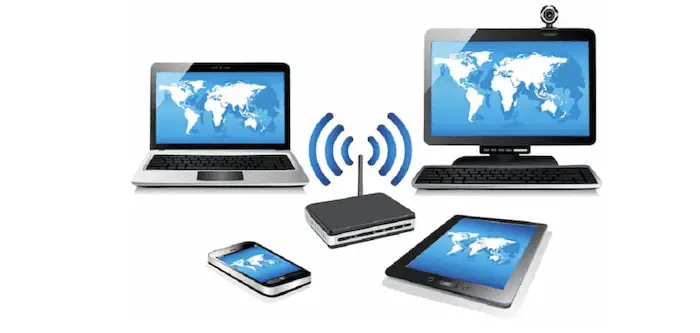 As the name referred, wireless networks do not need cables, so users can easily connect to the network, so the network becomes accessible more than at any time. 
Wireless networks are also cost-saving because they do not require complicated hardware. You can install a wireless network conveniently without the need for expensive payments. 
Shortcomings of a Wireless Network
The primary disadvantage of a wireless network is network security. Wireless networks are more vulnerable to attacks and data breaches than wired networks. Information, data, and signals are more prone to attacks in a wireless network because they have been transmitted via air. This transmission makes signals more interceptable and increases the risk of data leakage.

Data security is vital for small to large companies, and using a developed security method is necessary for them. Since companies are targets for advanced attacks such as DDoS, phishing, malware, and credential theft, they require advanced threat protection to protect their company assets adequately. 
HHere'sHow You Can Protect Your Wireless Network from Advanced Threats
We all know about classical security tools such as VPNs or Zero Trust security with two-factor or multi-factor authentication. Here, we would like to introduce a different and more effective way of network security: advanced threat protection (ATP).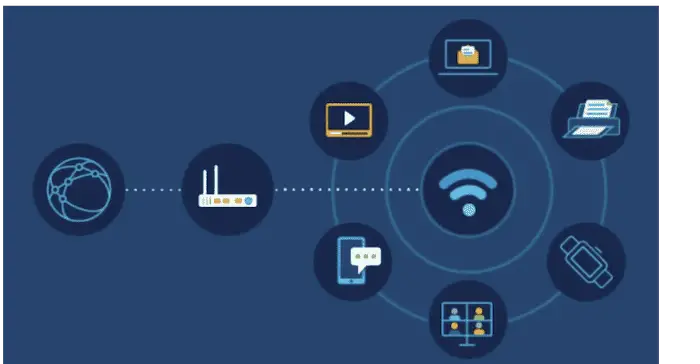 Combatting the most advanced and complicated cyber threats requires a specifically designed and specialized security tool. The more people present new and developing security tools, the more cybercriminals improve their methods, so avoiding cyber threats is not an option. However, diminishing malicious attacks and leakage threats can speed up business network security.
Advanced threat prevention offers trustable threat detection. Even if it is impossible to avoid threats %100, we can decrease the devastating effects of any attack or data breach. If companies can predict the hazards and take precautions against them, they can survive with the minimum damage. Corporations need to get over the effects of an attack or leakage quickly because the more companies cover themselves, the more they protect their companies from the ongoing adverse effects.
Ideal advanced threat protection should blend detection and prevention skills. The very first step for providing advanced protection is mastering threat detection. ATP software enables companies to detect suspicious activities. With an ATP's help, organizations can filter the network traffic and avoid unauthorized access to the network. That is how ATP fights against advanced threats.
See Also: X WiFi Antenna Booster for Android | Best WiFi Signal Booster Apps
FAQ's
Is wireless network superior to the wired network?
Speed: In general, wired networks are swifter than wireless ones. In structures with concrete walls and other barriers to wireless transmission, physical connections will be much faster and more efficient.
What is a wired network's drawback?
However, there are drawbacks to using a wired network, including the cost of installation and reconfiguration. Users cannot immediately move a device from one place to another because a network connection might not be available.
Why is wired less preferable to wireless?
The reason is that WiFi uses radio waves. At the same time, an Ethernet cable connects your router directly to your computer or another Internet device. WiFi connections can frequently be slowed down by interference and distance in many different situations.
What is the most secure wireless network in consideration?
As WPA3 is the most recent wireless encryption tool therefore without any second thoughts it is secure. However, several access points don't really endorse WPA3. In that case, WPA2, which is broadly used for the enterprise sector, is the next best option.
See Also:  Amazon Echo Vs Dot Vs Tap | Which Should You Buy Today? [2023]
Conclusion
Both wired and wireless network has benefits and shortcomings. Deciding on the proper one depends on your corporation's features and necessities. It would be best to decide what your organization needs for a secure network environment. Then, you can take advantage of the most beneficial features of your network system. Do not be concerned about the drawbacks of any network because even if you think your network is not secure, there are great ways to solve them.
See Also: WLAN Network Analyzer Apps For Android | 8 Best Apps (2023)
David Carnoy: TechyHost's and CNET's Executive Editor, leading member of the Reviews team since 2000. Covers gadgets, specializes in e-readers and e-publishing.