Avast is one of the top antiviruses and is widely popular as well. As of 2017, it had the largest share of the market for antivirus applications. In Feb 2018, Avast Free Antivirus received 6 out of 6 points in the "Protection" category, detecting 100% of malware samples used to test various antimalware tests and earning an "AV-TEST Certified" seal. However, one may face a few problems as the software is quite broad. One of the problems faced by users is when the Avast Firewall won't start. 
Why Does this Error Occur?
It may occur due to system changes or damaged registry or installation files. Malicious programs may also lead to errors in the working of Avast Firewall. If you encounter this type of issue, please continue reading to resolve this issue.
See Also: How to Fix Error 651 in Windows (6 Best Methods 2023)
5 Solutions to Fix 'Avast Firewall Won't Start ' Issue
The real problem here is that a disabled firewall means that the computer isn't secure from all the harmful foreign attacks and can cause harm to your data. Hence, the security should take care of the security problem straight away. Here are steps you can take to fix Avast Firewall won't start issue.
Scan Your Computer
Sometimes, few malicious files may be cause of avast firewall not turning on. Hence, perform a full computer scan to figure out this issue.
 1. Firstly, Open Avast Antivirus software and move to the Status window.
2. Secondly, Click on Full System Scan and run a full scan of your computer.
3. A progress bar will be shown, which will move forward as the scan progresses.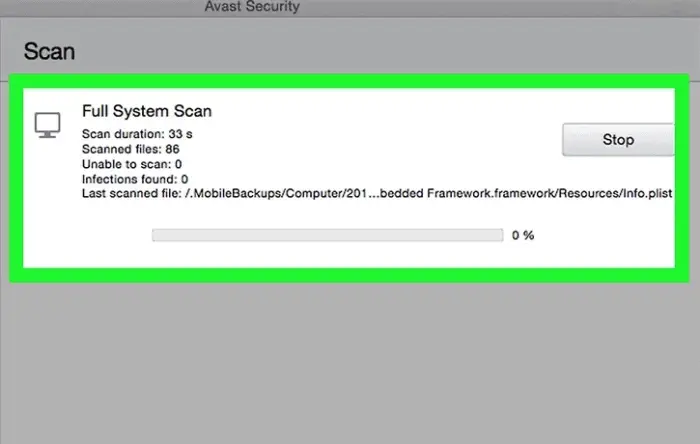 If you observe that the scan is slowing down compared to its original speed, then it is an indication of some malware files being present in your system. After completion of the scan and results are visible, you can remove the threats detected by the computer. This should solve your problem, and now you won't get the prompt that your avast firewall won't start.
If the problem still persists, try 
Avast Repair and Reboot
You should try fixing the Avast client program mounted on your PC to fix the errors that triggered the "Avast can't turn on firewall" bug.
1. Click on the Windows button present on the taskbar, search Control Panel.
2. Under Control Panel, click on Programs and Features.
3. Find "Avast" in the dropdown list of installed programs and click on uninstall/change. Then click on repair avast icon on top.
Now, Avast will repair the client software by making the required changes. Reboot your system and see if the error is resolved or not and the avast firewall can be started or not.
See also: Is bluestacks safe
Try Turning Off Windows Firewall
As "Avast" and "Windows" firewalls cannot co-exist and hence create issues for your system. It may be the cause of error avast can't start firewall, making it prone to various attacks. 
Step 1
Go to the windows button on the taskbar and search Control Panel. [You can open the control panel through the RUN function as well.]
Step 2
Find Windows Defender Firewall and click "Turn Windows Defender Firewall on or off."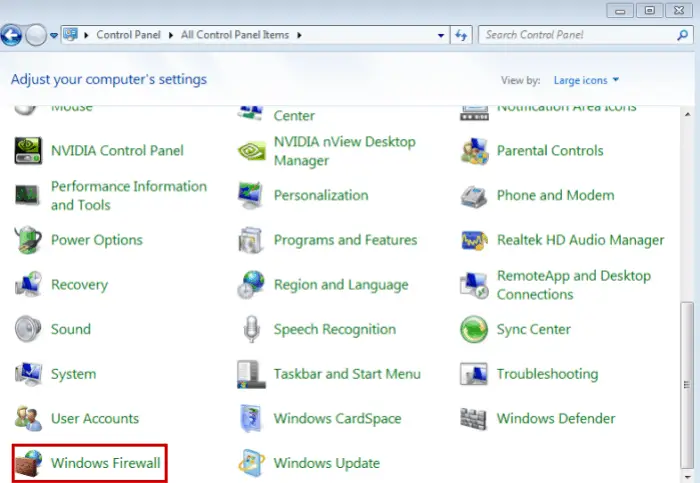 Step 3
Turn off "Windows Defender Firewall" under both network types-: public and private.
Now check if Avast Firewall is starting or not. If everything is done correctly, you won't get the error that Avast Firewall won't start.
Check Conflicting Programs
Only one hardware firewall and one software firewall can run at a time. Your hardware firewall is usually located on a modem or router. Avast is a software firewall. If you are running another firewall, your Avast firewall won't start. Windows 8 has a built-in firewall. If you want to use Avast, you need to disable it.
Open Windows Firewall from the menu, and then turn it off. After closing, try to open Avast Firewall again.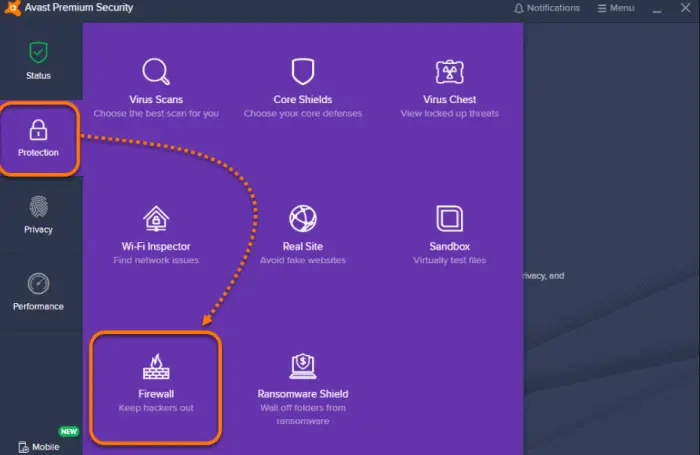 If the avast firewall is prevented from starting for some reason, it may not start automatically because the conflicting program is stopped. Restart the computer, and then start Avast.
You might be interested in safety management system
Click "Start" to activate the firewall. If application rules are set, try clearing them in the "Firewall" menu to see if one of these rules is also causing firewall problems.
Reinstall Avast Antivirus Software
None of this probably works, and the avast firewall won't start still; hence, you'll have to reinstall it to solve this issue.
However, a normal Windows reinstall feature might not solve your problem; try it with some other softwares like IObit, Geek, and Wise uninstaller.
You can also try to reinstall the software by going into the safe mode BUT before going into the safe mode, download the Avast Uninstall Utility and save the file on the desktop. Remove all the files of avast by restarting your PC in safe mode and boot with safe boot option. You can select safe boot option by typing "misconfig" in RUN command(Windows + R).
Once you boot in safe mode, run the avastclear.exe that was downloaded earlier, and all remaining files of "Avast" will be removed.
Once it's done, you can boot in normal mode now and then download Avast software from their website and reinstall Avast again.
Conclusion 
The firewall controls all network traffic and is capable of detecting and blocking unwanted traffic. Since many computers are connected to the internet these days, criminals have a lot of opportunities to locate victims' computers. These attackers scan other computers on the internet to decide if they are vulnerable to different forms of attacks and, if your avast firewall won't start this issue will amplify. A disabled firewall will not protect your computer from external attacks. Therefore, any malicious file may easily damage your computer, install malicious software or steal your data.  Hence, a firewall is really important for your files to remain safe and protect your private data from viruses and phishers as it acts as a protective watchman in this age of internet today.
See Also: Memory Management Error On Windows 10 And How To Fix It [Solved]
Carly Earl, Guardian Australia's pic editor, was a photographer and pic editor in Sydney for 8 yrs. She worked for The Daily Telegraph and Sunday Telegraph.