The idea of launching a tech startup sounds both promising and challenging. There are a lot of pitfalls that first-time startup indicators should be aware of. Still, fortunately, this path can be less thorny if you consider tech consulting services before investing in software development. 
You need tech consulting to Validate the Idea, Highlight the Development Strategy, Choose the Right Tech Stack, Optimize the Development Budget, and Partnering With a Trusted Development Vendor.
What is tech consulting, and why do startups and growing companies need it? What specialists should you consult to avoid costly mistakes and make your development process seamless? Let's find the right answers in this article. 
See Also: Cross-Platform App Development [Beginner's Guide]
What Is Tech Consulting?
So, let's start with defining tech consulting as a service. Tech consulting is a process of sharing theoretical knowledge and practical insights on applying certain technologies to achieve a specific business goal. The definition seems to be pretty straightforward.
However, in practice, tech consulting involves several specialists with technical and non-technical backgrounds to take a professional look at the business itself, its current goals, strong and weak points, the market environment, available resources, and future growth projections. 
Tech Consultants Roles and Responsibilities
What is tech consulting from a practical standpoint? In practice, tech consulting services are never delivered by a single person; otherwise, there is a risk of missing an essential point of analysis. The Tech consulting process usually involves below mentioned specialists- 
Business Analyst-

A Business Analyst is a person who is responsible for analyzing the current state of the business and the environment it operates. Regarding startup software development, a Business Analyst is also responsible for validating the project idea and aligning the vision of stakeholders and a development team. 

Business Strategist-

A Business Strategist is a specialist who creates a business development strategy depending on the market environment, business goals, and available resources. Together with a Business Analyst, they create software development strategies as well. 

Legal Compliance Expert-

Before starting with software development, there is also a need to get a legal consultation to ensure legal compliance. Most industries have specific, heavily localized legal regulations. For example, you have to follow HIPAA guidelines to create healthcare software. And a legal compliance expert will suggest ways to do it right from the law's perspective. 

Software Developer-

Getting a consultation from a software developer is also an essential part of a tech consulting service. They will help choose the right tech stack to make the future software technically powerful. 

Marketing Specialist-

Hiring a marketing specialist for a tech consulting service is especially important for projects created in a highly competitive business environment. Highlighting possible marketing strategies in advance will help optimize promotion costs, create more winning marketing tactics compared to competitors, and ensure that the future product will reach the target customer. 
When Startups Need Tech Consulting Services
So, after the question of "What is tech consulting?" is clear, let's proceed with the cases when startups need such a service. 
Validate the Idea
Most startups fail the first year after market launch, while the core reason for failure is no market demand. That's why idea validation is so important – it ensures that the target customers need a specific software product and are ready to pay for it.
Tech consultants will help with business and market analysis, validating the idea in advance. Such a simple trick saves the development budget if the idea is likely to fail. 
Highlight the Development Strategy
While for some software projects staying agile is crucial, others can be developed according to the Waterfall methodology.
In this case, the task of tech consultants will be to suggest the right development strategy, depending on the project specifics. 
See Also: Top 10 Best Youtube Channels For Web Development In 2023
Choosing the Right Tech Stack
There are also a lot of modern and powerful programming languages and frameworks to create a software solution.
And each of them can be tailored to a specific use case, depending on the operational system, design and features complexity, and scalability projections. Skilled software developers can suggest the winning tech stack for the project to meet both business goals and users' expectations. 
Optimizing the Development Budget
Logically continuing the previous paragraph, hiring developers with different programming skills also costs differently. For example, hiring a Junior JavaScript programmer is several times cheaper than hiring a Senior AI engineer. Tech consulting services are helpful for both determining the right technology choice and optimizing the development costs. 
Tech consultants will also help decide on the feature set that will be enough to launch a Minimum Viable Product (MVP) so that the product owner can avoid the overhead costs of creating the features the target audience doesn't need at the first development stages. 
Partnering With a Trusted Development Vendor
Tech consulting experts will also help choose a trusted development vendor with the necessary expertise.
For example, like Howly experts are well-versed in electronics and gadgets, your development company should be well-versed in the niche for which the future product will be created. Usually, tech consulting companies have either development teams under their roof or can suggest trusted development companies to partner with. 
See Also: Best Latex Editor For Windows And Mac [Complete Review] | Top 14
Tech Consulting for Mature Businesses – Do They Need It? 
Mature companies can also benefit from applying for tech consulting services. Below are the cases when hiring tech consultants will be a wise decision.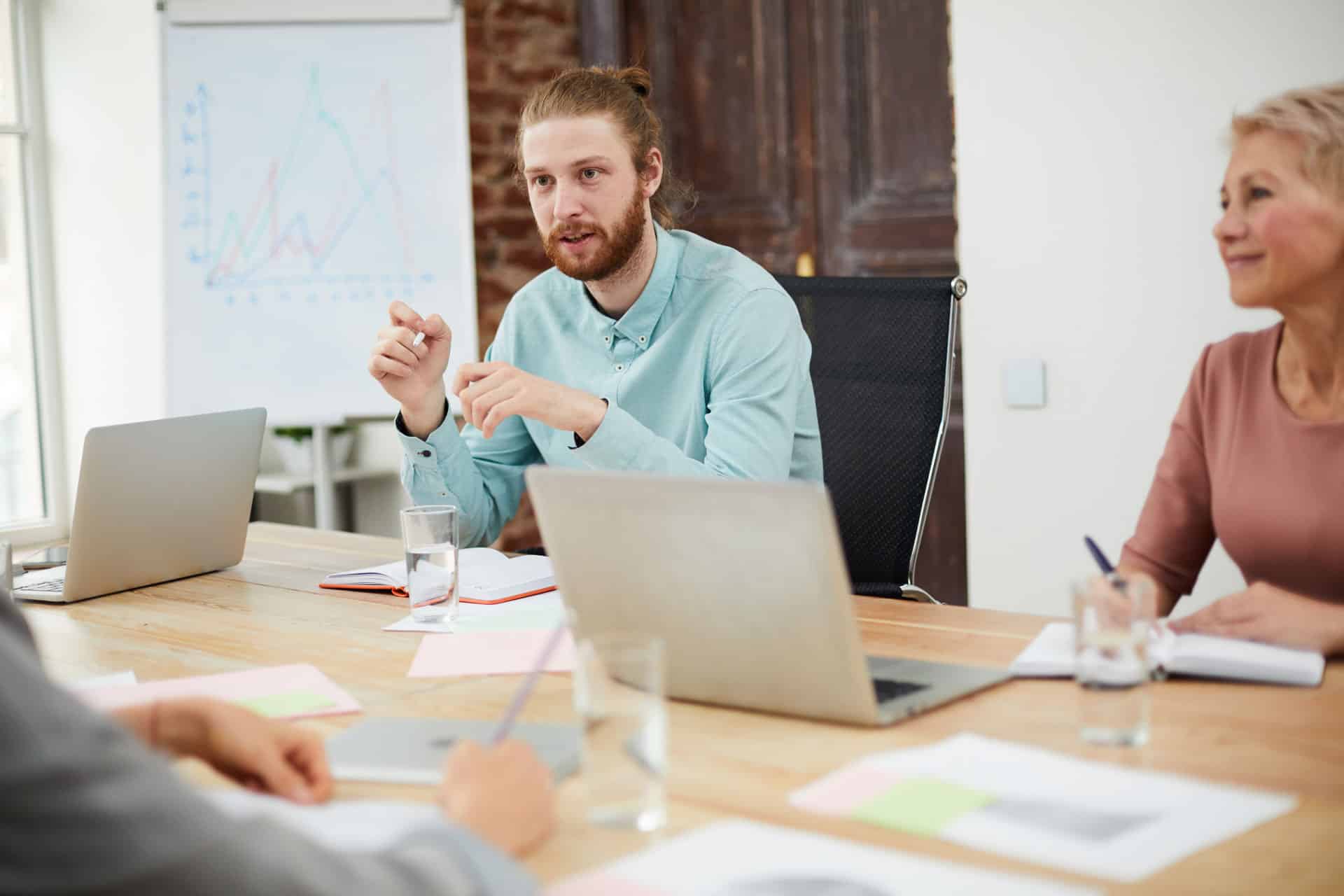 Build business-specific software-

As well as with startup development, mature companies also need tech consulting services to build cost-effective software perfectly aligned with business necessities and goals. 

Optimize the usage of existing solutions-

Modern businesses usually use several applications for each business process, and most of them are pretty costly, especially when subscribing to an enterprise tariff plan. Tech consultants can suggest better ideas on how to optimize software usage by either switching to more robust and less costly solutions or creating a custom application. 

Migrating business data to another system-

Data migration projects are challenging and complex from a technical perspective. In this case, tech consulting services are essential for developing the right data migration strategy, ensuring data safety. And further scalability of a new system. 

Getting started with digital transformation-

Digital transformation is an ongoing process, and another case when tech consulting is a must. Usually, companies create digital transformation strategies for each of the business processes. But there is also a need to align them intelligently. Competent technical consultation will be valuable support at each digital transformation step. 

Leveraging innovative technologies-

Getting started with new technology like artificial intelligence, the Internet of Things, or augmented reality can also be a part of a company's digital transformation path. While these innovations are especially value-driving, embedding them into a business process is challenging. So getting a professional tech consultation is also a must. 
FAQS
What does tech consulting do?
Tech consulting offers expert guidance to businesses and individuals on technology-related matters. Consultants analyze needs, recommend solutions, optimize processes, and implement strategies to enhance IT infrastructure, software development, cybersecurity, data management, and digital transformation. Their expertise empowers clients to make informed decisions and achieve tech-driven goals efficiently.
What is tech consulting at Accenture?
Tech consulting at Accenture involves advising clients on technology-driven transformations. Consultants collaborate with businesses to design and implement innovative solutions, improve operational efficiency, drive digital growth, and navigate complex technological challenges, aligning technology strategies with organizational objectives for sustainable success in the digital age.
Is Deloitte a tech consulting firm?
Yes, Deloitte offers tech consulting services. Their Tech Advisory practice assists clients with technology-driven solutions, digital strategy, IT transformation, cybersecurity, and more. Deloitte has the expertise to help organizations adopt and harness technology for improved performance, innovation, and competitiveness in the rapidly evolving business landscape.
What is the difference between IT and tech consulting?
IT (Information Technology) focuses on managing and operating technology systems within an organization. Tech consulting provides strategic guidance, innovation, and expertise to optimize technology solutions, drive digital transformations, and align IT with business goals. Tech consulting encompasses broader strategy and innovation, whereas IT is more operational and system-focused.
Conclusion
There is no better thing regarding software development than the main principle of the LEAN development methodology. It sounds pretty simple – you have to test before investing. Getting a tech consultation can also be considered some testing. Since it allows for avoiding costly mistakes, painful pitfalls, and overhead costs. 
See Also: IPad Data Plan – How To Choose The Best Plan | 2023
Carly Earl, Guardian Australia's pic editor, was a photographer and pic editor in Sydney for 8 yrs. She worked for The Daily Telegraph and Sunday Telegraph.