Hey reader, is your Discord stream freezing? Well, don't worry. We have just the right solution for you. In this article, you'll find the top 6 ways to fix the freezing of your Discord stream.
If you're using Discord and have hardware acceleration enabled, you may experience freezing during video calls. To fix this, turn off hardware acceleration by accessing Discord's "User Settings" menu. Simply click on the gear icon to access this menu.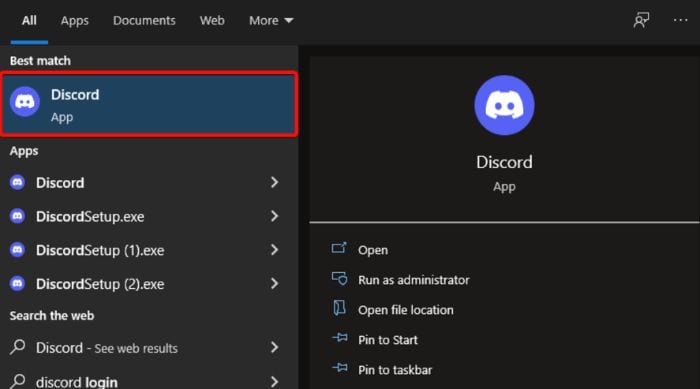 Through the steps mentioned here, like turning off essential blinds, activating compatibility mode, updating Discord or even turning off your hardware acceleration, or even starting the Legacy Mode on it, you can fix the problem of your Discord stream from freezing. Also, some methods, like eliminating the Discord cache and turning off any additional conflicting softwares, will solve your problem. This article explains why my Discord keeps freezing and establishing a subtle stream. Just read the given steps briefly, and you'll be able to help yourself. All the steps have been elaborately mentioned, and the FAQ section at the end can help clear any doubts.
Top 7 Ways To Fix Discord Stream Freezing
Here are some best ways to fix stream freezing in Discord.
Disable Key Binds
Click the Start button.
Open Discord by typing it.
You'll see a list with a red cross next to each key bind.

Check whether the issue is resolved after eliminating the key bindings by repeating this process for each one.
Key binds are connections between a keyboard's physical key and a parameter. Regrettably, they are the cause of Discord stream freezing.
See Also: How To Stream Disney Plus On Discord In Under 15 Steps
Activate Compatibility Mode If Discord Stream Freezing
Select the Tab for Compatibility.
After selecting Apply, click OK.
Restart the Discord app to see whether the problem has been resolved.

If Discord keeps crashing, compatibility mode may be to blame. Try turning off Discord's compatibility mode to see if it helps.
Update Discord
Ensure you're using the most recent version if you experience a problem with any program, not only Discord. This might contain bug fixes and let you experience new features.
Most of the time, a program's options will allow you to update it. Discord checks for updates every time you start the program, making it unique. As a result, select Quit Discord from the context menu of the Discord icon in your taskbar. Launch Discord after that. A popup saying "Checking for updates" will appear, and if any are found, an installation will follow. The procedure is concise, so take note lest you miss it.
See Also: How To Get People To Join Your Discord Server [Top Methods]
Turn Off Hardware Acceleration If Discord Stream Freezing
Discord comes with hardware acceleration by default, which allows the program to run more quickly by utilizing the capabilities of your graphics card. It's recommended to turn off hardware acceleration to see if this fixes the discord stream freezing problem because, in some instances, it might cause crashes and discord screen share freezing.
To accomplish this:
Turn hardware acceleration back on if this doesn't resolve the issue because it's a valuable function. This will help you solve the Discord stream freezing problem.
Visit: Discord Support
Activate The Legacy Mode On Discord
Your hardware might not be compatible with Discord's audio subsystem if the app crashes or Discord video keeps freezing when you're in a voice channel. If you use an outdated headset or microphone, this frequently occurs. If so, you ought to switch to a different audio subsystem.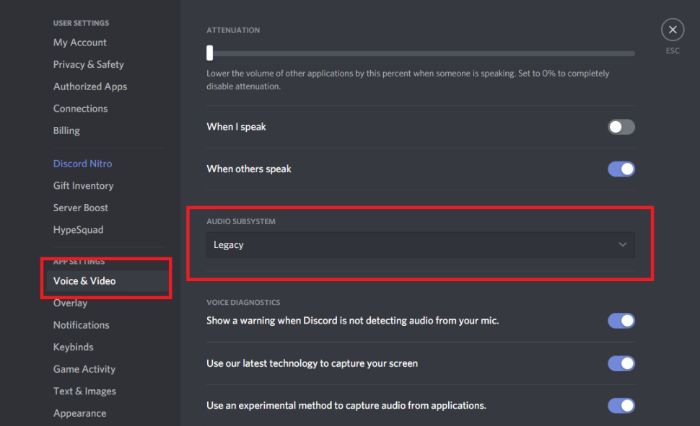 How to do it:
In the bottom-left corner, click the cog symbol.
Relaunch the app after clicking okay to implement the adjustment.
 You should return to the standard audio subsystem if there's no impact. 
See Also: How To Set Up Nightbot To Discord: Step-By-Step Guide 2023
Eliminate The Discord Cache If Discord Stream Freezing
Discord creates a cache as you use it and send and receive media messages. The store is advantageous since it prevents Discord from constantly loading this information from scratch.
Discord won't open or crash if the cache is broken or corrupted.
Therefore, it becomes sensitive to erase your Discord cache. How to do it:
To launch Run, press the Windows key + R.
Click OK.

The Cache folder, please.  

Exit the folder once more, then repeat the process for the Local Storage folder.
See Also: How To Stream Amazon Prime On Discord In Few Steps | 2023
Turn Off Any Conflicting Software If Discord Stream Freezing
Discord stream freezing may be a result of incompatibilities with other applications. This can be possible if you provide an overlay or if the program is interfaced with a mic or camera. Some programs that may pose a problem with Discord include Xbox Game Bar, MSI Afterburner, Steam, and Google Meet.
Usually, these sorts of apps should not create problems with Discord, but it's worth testing them.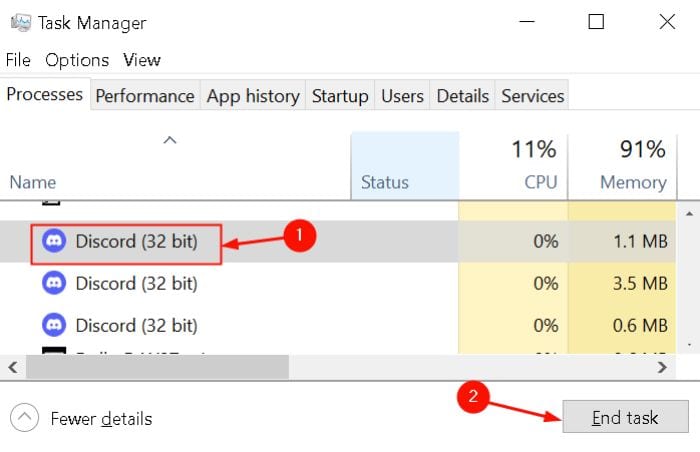 To open Task Manager fast, use Ctrl + Shift + Esc. Go to the Processes tab, select the application you want to end, and click End task. Repeat until you're pleased, then close and reopen Discord.
FAQs
Is Discord suitable for 12-year-olds?
According to the COPPA law, a kid can be under 13 if they have parental approval and supervision, and the guardian has complete control of the account. Roblox and Google offer this feature; you provide a parent's email address, and the parents may control their child's account. Discord should follow suit.
Do parents have access to Discord?
Discord does not have contemporary parental controls. Still, it offers several tools that you may utilize to prevent communication with undesirable people and ban information deemed unsuitable. Use these simple methods to keep your kids secure while they play online games with their pals.
Can Discord track you?
We track data about the equipment you use to access the services. Information from your IP address, operating system, browser, and device settings, such as your microphone and/or camera, are all included in this.
Are there any hackers on Discord?
It is possible to hack Discord. If a user notices any strange behavior on Discord or believes their account has been hacked, they should report it immediately. You should reset your password and notify your friends if you believe your account has been stolen.
Why do young people use Discord?
It's crucial to remember that youngsters use Discord for purposes other than playing video games. Additionally, they discuss other topics of interest, like TV, entertainment, literature, films, and other things. These discussions typically take place in Discord servers, which act as chat rooms with a specific focus.
Conclusion
If you completed all of the steps listed above have given you the answer to why my Discord is frozen, Discord should now be functioning normally and shouldn't crash or freeze anymore. You should contact Discord's support staff on its website if the Discord stream freezing persists since they might be able to provide you with more guidance.
You can feel that Discord has served its purpose, and it's time to switch to another chat program. While Discord may be among the most well-known, many more excellent options are available for text, audio, and video conferencing.
See Also: How To Stream Netflix On Discord And Watch With Friends | 2023
Lead Photographer, Lead Advice Editor for @CNET in Europe. Love: the outdoors, music, food, snowboarding, animals, beer, coffee, lists. Personal views.