Hey reader, have you been looking for root checker apps? Well, go no further, as, in this article, you'll find all about the Top 7 Root Checking Apps in 2023.
This article contains a list of the top 7 Root Checker Apps for android with detailed information about all of them that will help you get the best root checking app suited to your needs. The best android root checking apps include SU Root Checker, Root Verifier, Root/ SU Checker, JoeyKrim's Root Checker, iRoot, Framaroot, and Magisk Manager. All the data about these apps has been provided here in the article.

Read this article till the end to find your suited Root Checker app and learn about them in detail. Also, don't forget to look through the FAQ section that follows the article to clarify any remaining doubts. 
Top Seven Root Checker Apps Of 2023
Here are the top seven root checker apps for your android device.
SU Root Checker
SU Root Checker is a quick tap-and-check root checker basic for your Android phone. The use of it is simple. Simply install the software, hit the Check Root Access button, and it will reveal your phone's model and confirm if it has been rooted or not. You may reset the application by touching the vertical dots in the top right corner of the screen.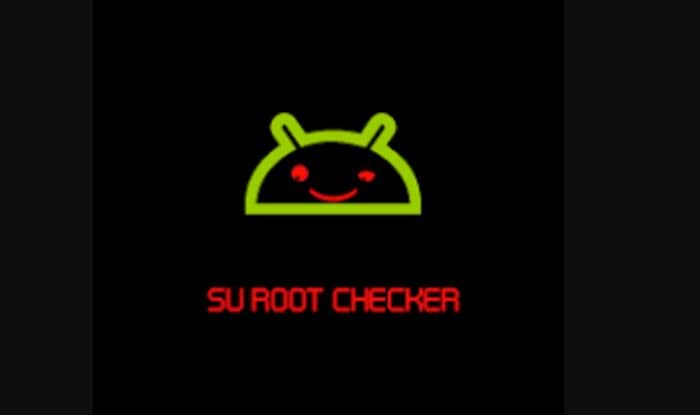 We should thank Sai Soft, the app's developer, for keeping this root checker ad and pop-up free.
Download Here: SU Root Checker
Root Verifier
Although the Madhav Kanbur Root Verifier examines the BusyBox state and the superuser app, it is virtually identical to the SU Root Checker apk. It is simple to use and has a black and red motif. A simple button press determines whether your Android smartphone has been successfully rooted.
There are no adverts; therefore, there won't be any sporadic pop-ups. Additionally, it performs just as it should. Simple and uncomplicated.
Download Here: Android
See Also: Digital Asset – Best Crypto Channels On Youtube-2023
Root/Su Checker
Root/Su Checker offers a simple user interface, and it is one of the best root checker apps to check whether you have correctly rooted your phone. However, this app can only provide that service if you just have the basic version installed. But it does it correctly.
You may access other features when you spend $1.99 on its PRO edition. The premium version will check the binary paths and your Busybox installation. Do you want to know if your phone has any superuser apps installed? This root checker apk download may also verify that!
We adore the accompanying video instruction for this software. It offers helpful details on rooting and Busybox, how to root your phone, etc. You can press the FAQ button on the Info screen if you have further inquiries. Ads are free; however, they are not there in the PRO version. 
Download Here: Root/Su Checker
JoeyKrim's Root Checker
JoeyKrim's Root Checker has over 50 million installations because it performs what it claims to do and more! Without the annoyance of pop-up advertisements, it features a clean user interface and responds quickly. In less than 5 seconds, it determines if your smartphone is rooted or not.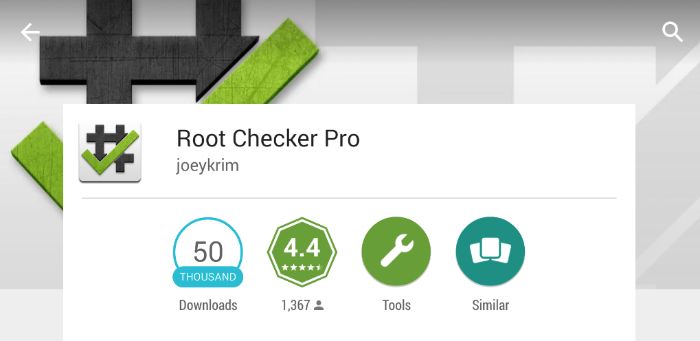 This application also confirms BusyBox installation, much like Root/Su Checker. It also displays your phone's worldwide root statistics and rankings. You may learn a lot from this software, including how simple it is to root a device through the manufacturer and the procedures you need to take.
Download Here: JoeyKrim's Root Checker
See Also: Learn How To Place An Ad On Craigslist
iRoot
iRoot is one of the awesome Android root checker apps. The program enables you to install the most recent Android apps and flash custom ROMs and kernels to modify the skin. All major Samsung, HTC, and other devices may be rooted in the program. Also, Its Features are One-click rooting of an application, flashing a modified kernel and ROM, and deleting the app's advertising.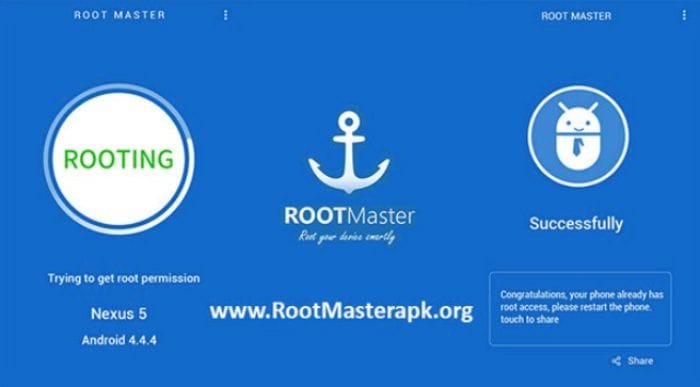 The free Android software iRoot is simple to use. Your device may be rooted with a single click. The program enables you to improve app speed, get rid of phone advertisements, and more once you've rooted your smartphone.
Visit: iRoot
See Also: Safe Place To Get ROMs | Ultimate ROM Sites List
Framaroot
You can quickly root your device with Framaroot. The program allows you to root the majority of Android smartphones. You may root the device with it without having to create any ADB commands. However, If you wish to reset your device's settings, you may unroot it using the app. One-click download, many exploits, and device unrooting are some of its features.
Almost all Android smartphones can be rooted with Framaroot. You can also unroot your smartphone whenever you choose.
Visit: Framaroot
See Also: Best Free Alternatives Apps Like Photoshop
Magisk Manager
Magisk Manager is an open-source Android rooting app that can help you with programing apps. It allows you to root your phone "system less." So, the advantage of this strategy is that it will let you keep getting operating system upgrades. By enabling compatibility with Netflix and other financial apps that rely on Android's SafetyNet feature, the software conceals the fact that the device is rooted. Its features include systemless root, hiding the fact that you are rooted, and continuing to get OS upgrades.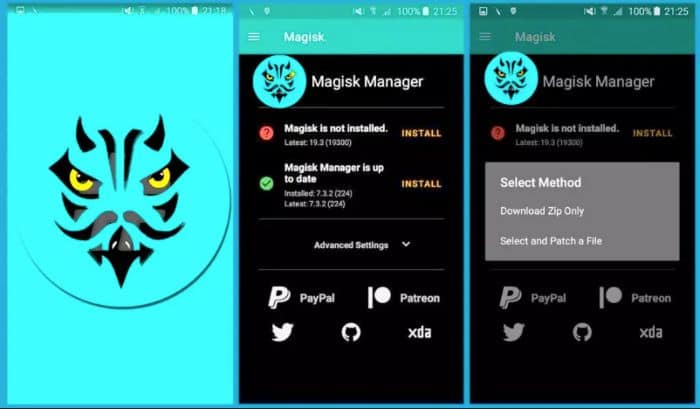 One of the greatest Android root checker apps is Magisk Manager. The program allows you to root your phone and improve your phone experience. Without altering the actual code, the program will root your phone.
Visit: Magisk Manager
See Also: Top 7 Video Sharing Apps
FAQs
Can apps detect root?
Rooting generally has various drawbacks, the most important of which is that SafetyNet is activated. When this occurs, certain of your phone's apps will identify that it is rooted and stop working. Fortunately, several ways prevent such applications from having root access while allowing you to use them without problems.
Why is my phone rooted?
A rooted device is an Android gadget that has been jailbroken, allowing users to install unauthorized apps, update the OS, remove unnecessary apps, overclock or underclock the CPU, change the firmware, and do other things. Rooting a smartphone may be a complicated and intimidating procedure for the typical mobile user.
Is rooting your phone safe?
Some of the operating system's built-in security mechanisms are disabled by root checker apps. These features are part of what protects the operating system and your data from exposure or corruption.
How does rooting affect the phone?
You can gain root access to the Android operating system code by rooting an Android smartphone (the equivalent term for Apple devices is jailbreaking). It grants you rights that the manufacturer would often deny you, such as the ability to change the device's software code or add new software.
Is it secure to root BlueStacks?
Please proceed at your own risk, as rooting BlueStacks may make it unstable and prevent it from launching. It might also damage your system or your data. Additionally, third-party applications—which are normally secure but might harm your system or data—are occasionally used.
What is the capacity of a rooted phone in 2023?
Most smartphone manufacturers don't update their older models with the most recent Android operating system or security patches, leaving them open to infection. With rooting, you may quickly flash a custom ROM of the most recent Android OS, enhancing performance, security, and battery life.
Conclusion 
In conclusion, hoping that this article has helped you reach the stage where you can decide the best Root Checker Apps for yourself from amongst the list mentioned here. Here's the concluding part. You must analyze the apps by comparing them against one another and then choose what pleases you the most. Go through the limitations and benefits of each app before making your choice. You can also use a mix of apps.
See Also: 6 Free Sprint IMEI Checker Tools To Use in 2023
Carly Earl, Guardian Australia's pic editor, was a photographer and pic editor in Sydney for 8 yrs. She worked for The Daily Telegraph and Sunday Telegraph.