Everyone loves video content because it is one of the common ways of entertaining ourselves. Whether people watch videos online or offline, video content is a popular option. Usually, people watch online video content, such as movies, funny videos, sports, tricks & trips, educational & motivational, and many more. Sharing such engaging video content with your family and friends doubles the fun.
Here is the list of the best Video Sharing Apps to Binge With Your Friends in 2023:
YouTube
Facebook
Instagram
Vimeo
Dailymotion
Vine
Periscope
So, in this article, we've compiled a list of the best video-sharing apps with which you can send small or large video files quickly.
See Also: How To Remove Sound From A Video?
7 Best Video-Sharing Apps Ever
The following is a list of the top seven video-sharing apps we recommend to try for once in your life.
YouTube
There will hardly be some people in this who haven't heard about YouTube. One of the best video-sharing apps that you will find everywhere is YouTube. It is a one-stop for all types of video content in which you can watch videos online and offline by downloading them.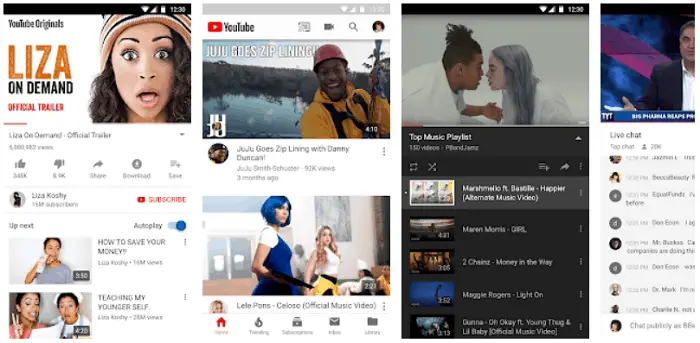 The app supports both the devices of Android and iOS devices. It is a default app that is pre-installed. Moreover, this app is unlimited; you can create your channel and add videos. You can watch and share all types of video genres as soon as you find them.
Download the app from here.
Find omegle replacements here.
Facebook
In our list, Facebook stands in second place, which is another popular social app, and the first to develop among the list of video-sharing apps. Facebook is also available on both Android and iOS devices.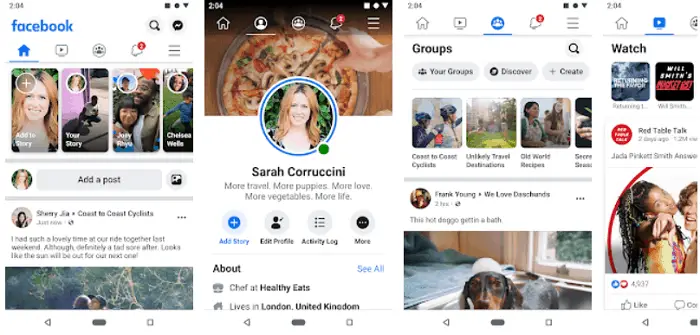 Although Facebook is a social networking app, you can also watch and share many videos in different genres, such as funny videos, educational videos, and more. You can create your social network on Facebook and send videos to your friends and groups. 
Download the app from here.
Instagram
I don't think this app requires any introduction. It is as popular as Facebook and Youtube only because of their similarities. On Instagram, you can manage your profile by adding photos and videos and sharing both things with anyone quickly. Instagram TV, broadly known as IGTV, is a famous app and is available on the Instagram app where you can watch a varied range of short and long videos from all over the world.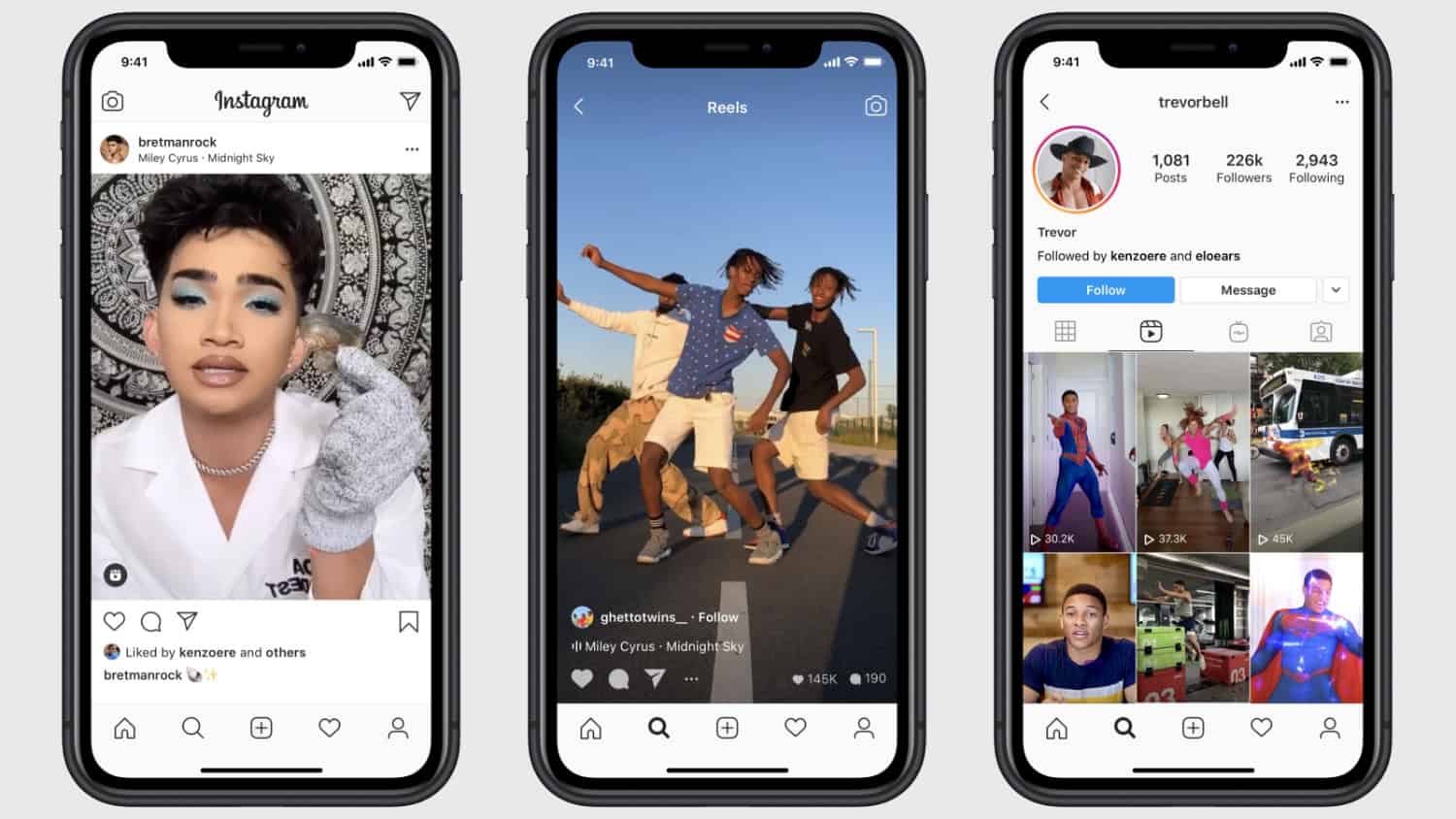 You can create engaging video content and edit it with the vast options Instagram provides. You can also watch live videos of your followers and others worldwide. This is the most popular and fantastic app in the list of video-sharing apps.
Download the app from here.
Vimeo
Vimeo app is another similar app to Dailymotion, Facebook. However, it has access to watching quality video content. This app can be accessed through Android, iOS, and Windows devices. You can watch high-quality videos on a 1080P HD setting, making the watching experience even more immersive.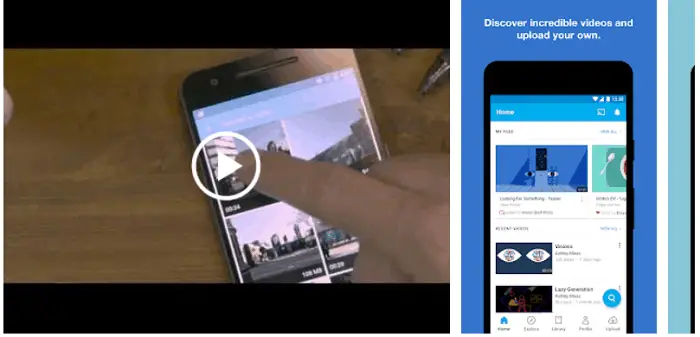 You can upload your video content, and most importantly, you can share videos with anyone on the desired social platforms. Vimeo is a free app. However, you can extend your benefits by purchasing monthly or yearly plans according to your needs. 
Download the app from here.
See also: 5 Best Video Calling Apps to Use in 2023
Dailymotion
Dailymotion is another excellent app in many video-sharing apps. Here, you can watch high-quality videos, such as funny videos, sports, movies, and more; moreover, you can share all the video content available with your family and friends. You can save videos by downloading them, or you may publish your videos for the featured purpose on the app.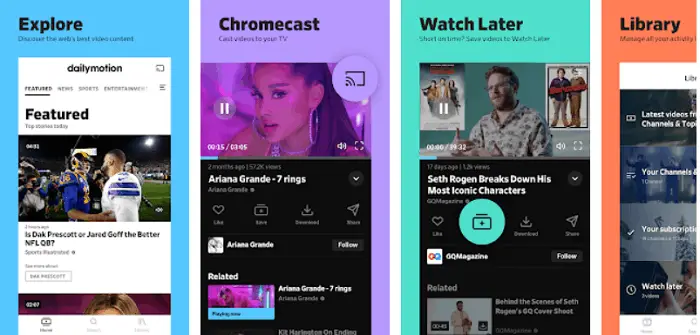 You need to enter keywords and choose the right category while browsing the desired video content. This particular feature of this app makes it different from other video-sharing apps.
Download the app from here.
Vine
Vine is another useful app for sharing videos. Still, it is somewhat different from other apps because the Vine app is available as the Vine camera for your Android & iOS devices in which you can make short i.e., 6-second and auto-looping videos.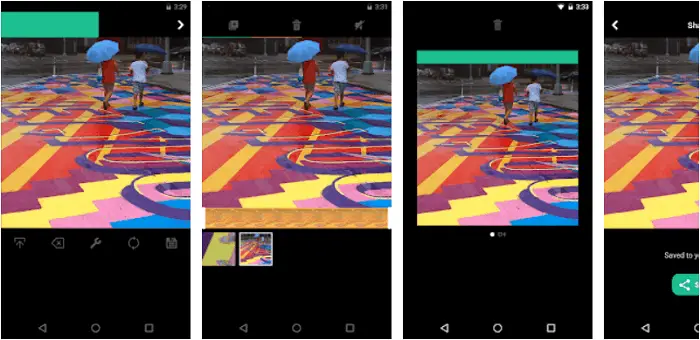 Twitter, a popular social platform, owns this app, so you can directly post your videos on your Twitter handle and share it with your family and friends.
Download the app from here.
Periscope
Periscope is another fantastic app in which you can explore the world through live videos shown in the app. You can also start your live video and share it with your friends on Twitter and other social platforms.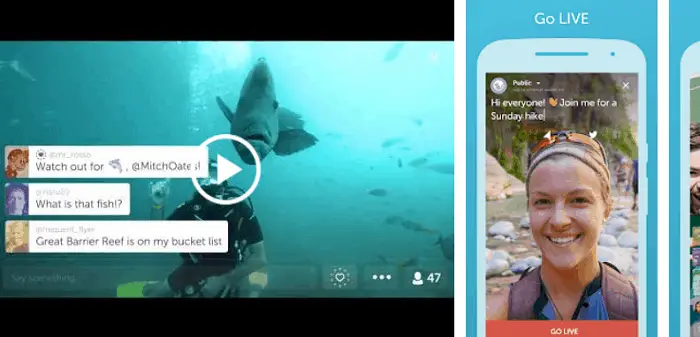 This app lets you increase your social network among other people from around the world that shares similar interests. You can also see a missed live stream by watching its highlights. In Periscope, you can purchase items to get VIP benefits and other restrictions that are implied on basic accounts. Therefore, it is one of the best video-sharing apps.
Download the app from here.
FAQs
What app is best for sharing video to the world?
The most popular apps to share videos worldwide are YouTube, Instagram, Vimeo, Twitch, and Tiktok.
What are video-sharing apps?
Video sharing apps allow users to upload, watch, and share videos. They provide tools for content creators to publish videos on various topics, reaching a broad audience. Famous examples include YouTube, TikTok, Instagram Reels, and Vimeo. Users can engage with, comment on, and share videos within these apps.
Which is the famous video-sharing website?
YouTube is the most famous website to share videos for free. Available in over 100 countries, it embraces a wide range of content and allows users to generate income through advertisements and views.
How do I share my video with another person?
Send the video via a messaging app or email. Attach the video file or share a link if it's on a platform like YouTube. On platforms like WhatsApp, use the attachment button to send videos directly. Consider utilizing cloud storage platforms like Google Drive or Dropbox, then provide the link for larger files.
Conclusion
As we compiled this list of top apps for video sharing is just a cup of water taken from the whole bucket, there are more options available that provide similar functions, but we cannot list every app. This list of video-sharing apps holds the popular apps that are reviewed by many users. Ranging from free to paid subscriptions makes a massive difference when choosing an app for watching and sharing videos. Hence, it depends upon the individual what he is expecting from such types of applications. 
See Also: Top 6 Best Streaming Video Recorder Software to Download
Dedicated group of Computer Engineers making tech updates accessible to all. Our dream is to simplify and share tech news with everyone.