With the population only increasing, people are finding newer ways to stay connected. Facebook alone boasts over a billion users on their platform and sees new users register daily. Several proxy sites for Facebook are made available to encounter the sharing of information.
Here are the best Omegle alternatives where one can chat with strangers.
CamGo
Shagle
Chatroulette
Chatrandom
Paltalk
Emerald
Though newer platforms such as Omegle help people connect and chat with strangers, they also provide features such as keeping one's identity anonymous. This comes with its own set of advantages and disadvantages alike. Such sites are famous for hosting 'predators,' and we advise you to practice caution while using them. Therefore we brought 5 safe alternatives to Omegle. 
See Also: 9 Best Random Video Calling Sites For Online Socializing
6 Safe Alternatives To Omegle
But for those seeking to make new connections, and reach out to people beyond their friend circle, here are five similar sites that people may find interesting. 
CamGo
CamGo is an interactive video chat platform where strangers can connect instantly from all over the world. At the click of a button, you will be connected with another user, and if the conversation is not going well you can move on to the next user just as easily.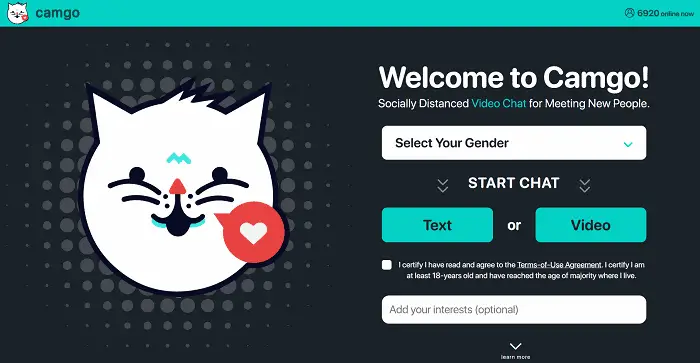 A Safe Search filter is used to filter out unsafe users from others. This way, you can feel more secure when chatting with people from all over the planet.
Meet friends, find romance, flirt, or chat about the weather. CamGo is a fantastic way to meet random strangers and enjoy the company of others from the privacy of your own home.
Visit: CamGO
Shagle
Shagle was started by people who love to chat. The creators felt that other chat sites were more of a hindrance than a solution, getting in the way of peaceful, seamless interactions. Their solution was – to create their own chat site. Shagle is what they came up with. People are not required to create an account or make any additional payments. People have the option to engage in video chat sessions with random people from all over the world. Shagle also boasts of a shorter wait time and helps people connect almost instantly. People can even send virtual gifts to their partners. Thus, the identity of those using Shagle is kept anonymous, and it is advised that no personal information be divulged for security/safety concerns.
Shagle hopes to enhance communication, not encourage malicious acts. People meet real people and can make meaningful connections, and have fun chat sessions, get to know people from places far and distant. The Shagle team is also an active chat site. Hence, the coding/programming ensures you do not meet the same person twice. Now you know why we included Shagle in the list of alternatives to Omegle.
Visit: Shagle
Chatroulette
This one is a bit interesting. You cannot choose who you want to connect with. The connections connect randomly based on a draw. People can move on to the next partner if they do not want to chat with the person they get after the draw. People can chat with others based on their preferences, like age, gender, etc. It also has the unique feature of blurring your partner's video. Cool aspects about this chat site are that no minors are allowed (but that seldom keeps the minors out), no illegal or sexual content is allowed, or you might get reported, and no advertisements. People are requested to be polite and friendly to their chat partners.
Chatroulette also conducts its in-site survey to help understand the needs of its users better, improve existing features, or add new ones. Chat sessions are all on camera.
Find alternatives to the video streaming website, Rabb.it, here. Enjoy streaming till you find a match.
Install: Chatroulette
Chatrandom
Chatrandom is similar to the previous two alternatives to Omegle. It allows two random people from different parts of the world to connect with each other. People can interact through video. The pairings are randomly optimized. There are no regional or linguistic barriers. People can connect with only men or women and as couples with individuals or other couples.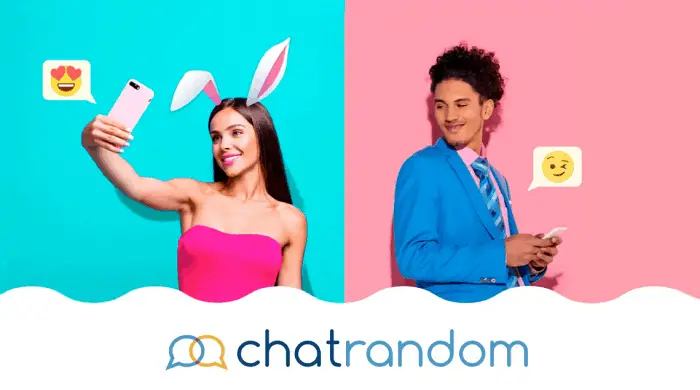 You won't be required to waste a lot of time looking for new connections. There is no need to register or the need to make unnecessary payments. It is super easy to use.
Install: Chatrandom
Paltalk
For this one, people have to register. Therefore, you can contain and monitor some notoriety (which may not be so bad after all). There are almost 5,000 live chatrooms available at all times. People can join any one of them at any time. There are also no time restrictions on video sessions; one session can last for an entire day if users want them to. People do not necessarily have to be a part of a group to chat. People can have conversations in private outside of chatrooms with family, friends, or other members. Paltalk allows its members to share audio and video content from platforms such as SoundCloud and YouTube on its platform.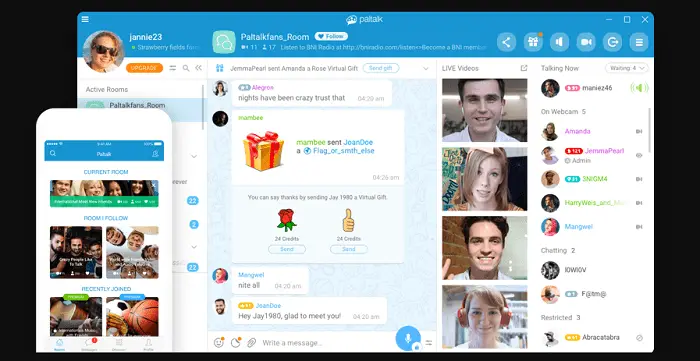 It also operates across different devices and operating systems. It also provides unique stickers, effects, sounds, gifs, etc. The layout is also more agreeable to the eye and comes across as friendly. You will feel welcome here.
Install: Paltalk
Emerald
As its homepage suggests, it is the new Omegle – I do not know if that is necessarily a good or a bad thing. However, you can count it in the list of alternatives to Omegle. It comes loaded with all the features for which Omegle is infamous or finds itself banned. The most appealing/agreeable feature would be how easy it is to use the site. People do not need to register. Each user gets an alias to protect their identity. They assign alias based on Pokemon. You actually meet normal people here if you are willing or have the patience to keep looking. 
Though the sites are free and do not require registering, the overwhelming demographic here is males. There is a benefit that allows you to add filters to your searches allowing only females' suggestions, but that comes at a price. Users have to pay approx. $20 to unlock this feature, users must also create an account with the respected site. This feature is available for all. 
A moral duty – though the sites do not allow minors, some are still active, and it would do good to act/behave appropriately in a discreet manner.
Install: Emerald
FAQS
Is there a better alternative to Omegle?
According to many users, TinyChat is the most recommended alternative for Omegle. It is free to use and lets one get connected with other users from all over the world. It also has a package of premium features like advertisement-free videos.
Which is the best 5 chatting apps like Omegle for free?
Many users have recommended these apps as an alternative to Omegle. Try: Bazoocam, CamSurf, ChatHub, Chatrandom and Chatspin.
Should I avoid Omegle?
It's advisable to avoid Omegle due to various risks. The platform's anonymity can lead to inappropriate or harmful content, potentially exposing you to explicit or unsafe interactions. Protect your privacy and well-being by choosing safer and more regulated online platforms for socializing and connecting.
Can a 17-year-old use Omegle?
Omegle's terms of service state users must be at least 18 or have parental permission. However, age verification could be more robust, and the platform poses risks. It's not recommended for minors due to potential exposure to explicit content and unsafe interactions.
Dedicated group of Computer Engineers making tech updates accessible to all. Our dream is to simplify and share tech news with everyone.