Amidst the pandemic's resurgence, the best online chat room games offer a remedy for our social needs. With gaming and chatting features, you can connect with people globally, combat loneliness, and build an online social life.
Here are the best online chat games in 2023:
IMVU: 3D Virtual World
The Salem
Celtic Heroes 3d
Habbo
Lady Popular
Ludo King
20 Questions
Kiss, Marry, Kill
Emoji Translation
Guess the Riddle
Roblox
Clash of Clans
End your loneliness today with the best chat room games available online. Experience the thrill of gaming while connecting with like-minded individuals worldwide. Embrace the possibilities and forge meaningful connections that transcend physical boundaries.
See also: Top 6 Free Voice Chat Apps For PC.
Chat room games
In chat room games, gamers can chat with others while playing. The chatting feature can be voice or text-based.
Interacting and connecting with new people haven't been more exciting without online chatting games. It takes multi-playing to a new level.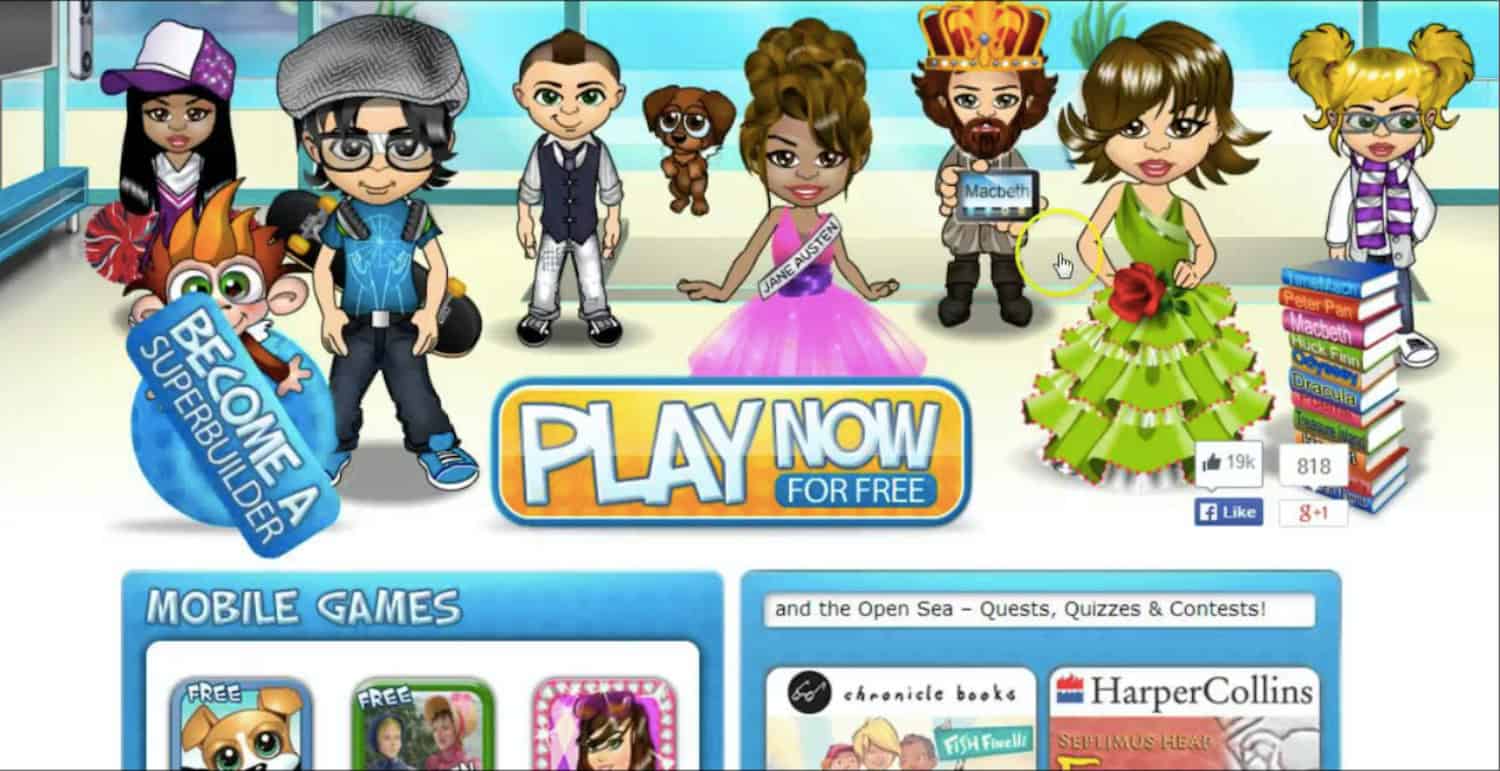 Kill your loneliness during this pandemic with these incredible games.
Specifications recommended
Though the games with chat rooms are lightweight, we still recommend the following specs for your pc or Android/iOS.
See also: The Best Free Mac Games.
PC
To have a seamless gaming experience, ensure these specs for your pc.
CPU: Intel Core i5 processor
RAM: 12GB
OS: Windows 10(64 bit)
You are good to go with all these hardware and software resources.
Visit: The best gaming pc here.
Android /iOS
To have a seamless gaming experience, ensure these specs are for your Android/IOS.
Display : 6.00-inch,144Hz
Processor: Snapdragon 888
RAM: 8GB
Internal memory:128GB/256 GB
Battery capacity 6000mAh
OS: Android 8.1/iOS15
Hence your mobile device is suitable to go with all these hardware and software resources.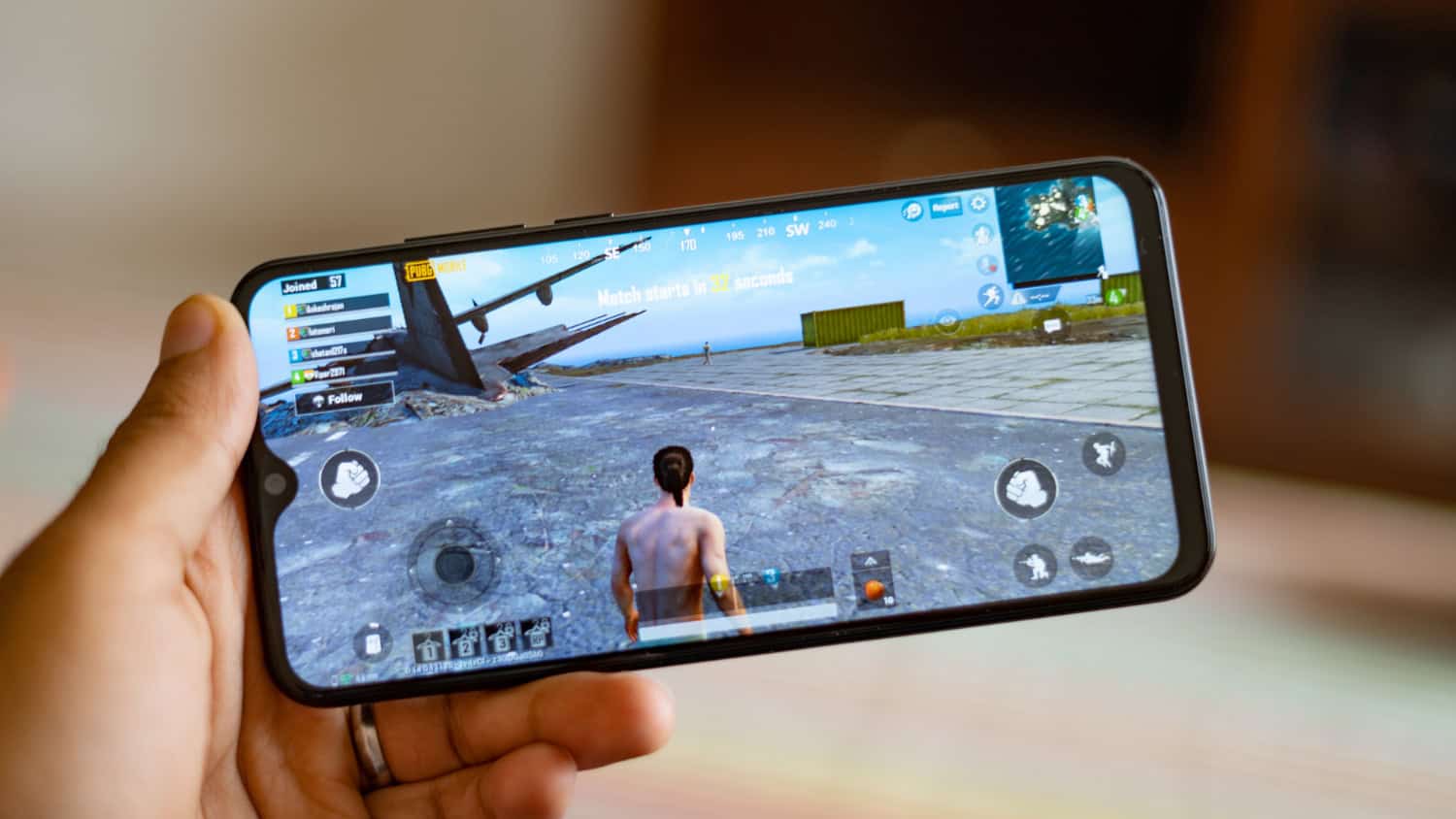 Find the best gaming smartphones here.
Twelve best chat room games online
We recommend you with our handpicked collection of the best chat room games available online today.
IMVU: 3D Virtual World
Without any doubt, IMVU is one of the most popular chat room games available. If you crave to socialize and connect with new people, IMVU is for you. Above all, this 3D Multiplayer game comes with fantastic graphics, and CGI can surely impress you.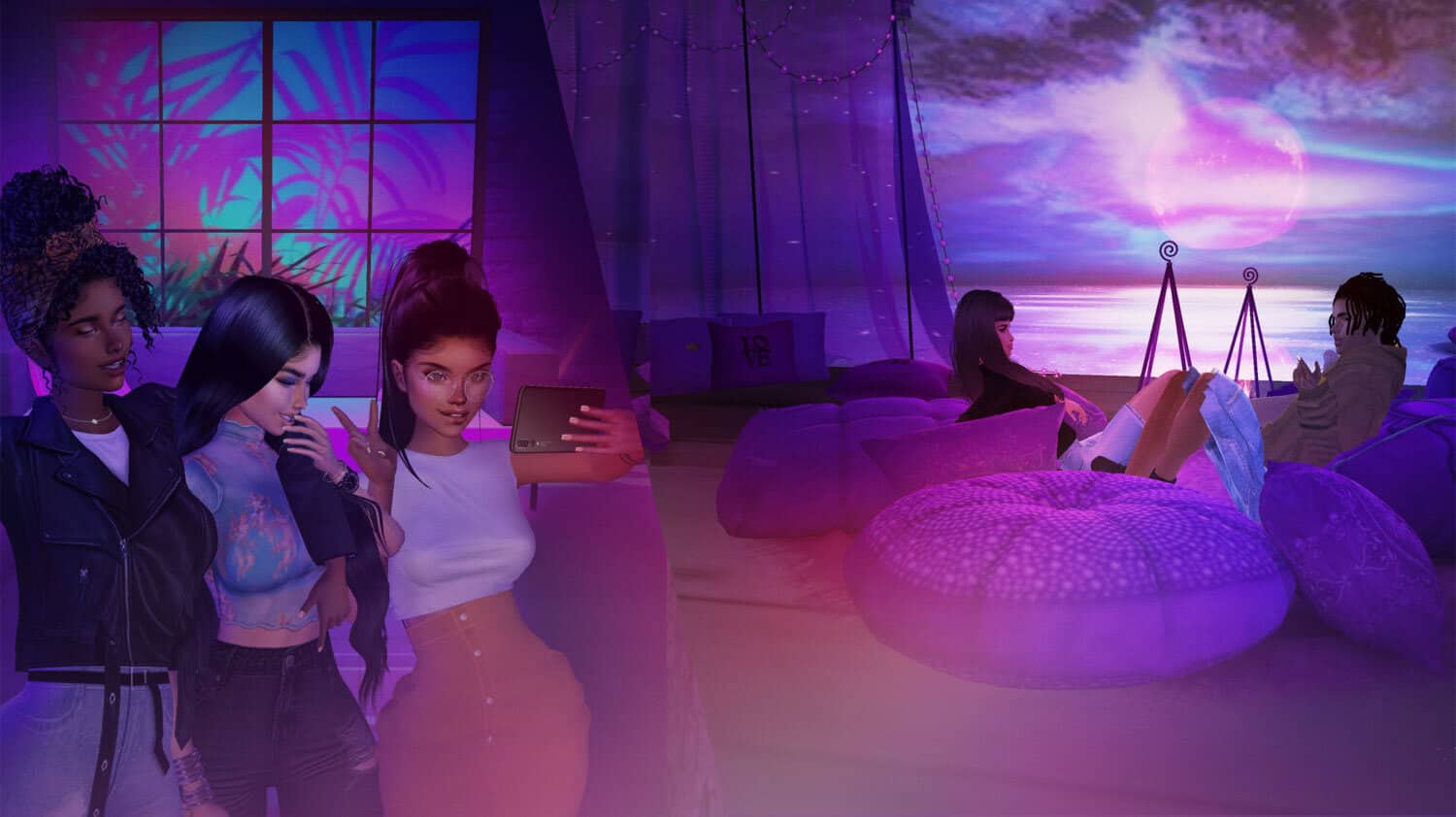 Firstly, you need to create your character from a vast collection of avatars. Then you need to meet new friends, party and enjoy yourself.
An excellent rating of 4.5 in Google Playstore speaks for its popularity. Hence you should definitely give it a try. But remember, the game is rated 12+. It is available for free in the Google Play Store/ AppStore. PC users can also play this game on the official website.
The Salem
'The Salem' is a fantastic interactive chat room game with intriguing CGI. The game is based on the legacy of colonial 'Salem.'
You have to gather resources to help colonize Salem. Overall, the game offers adventure and puzzles to solve as you proceed.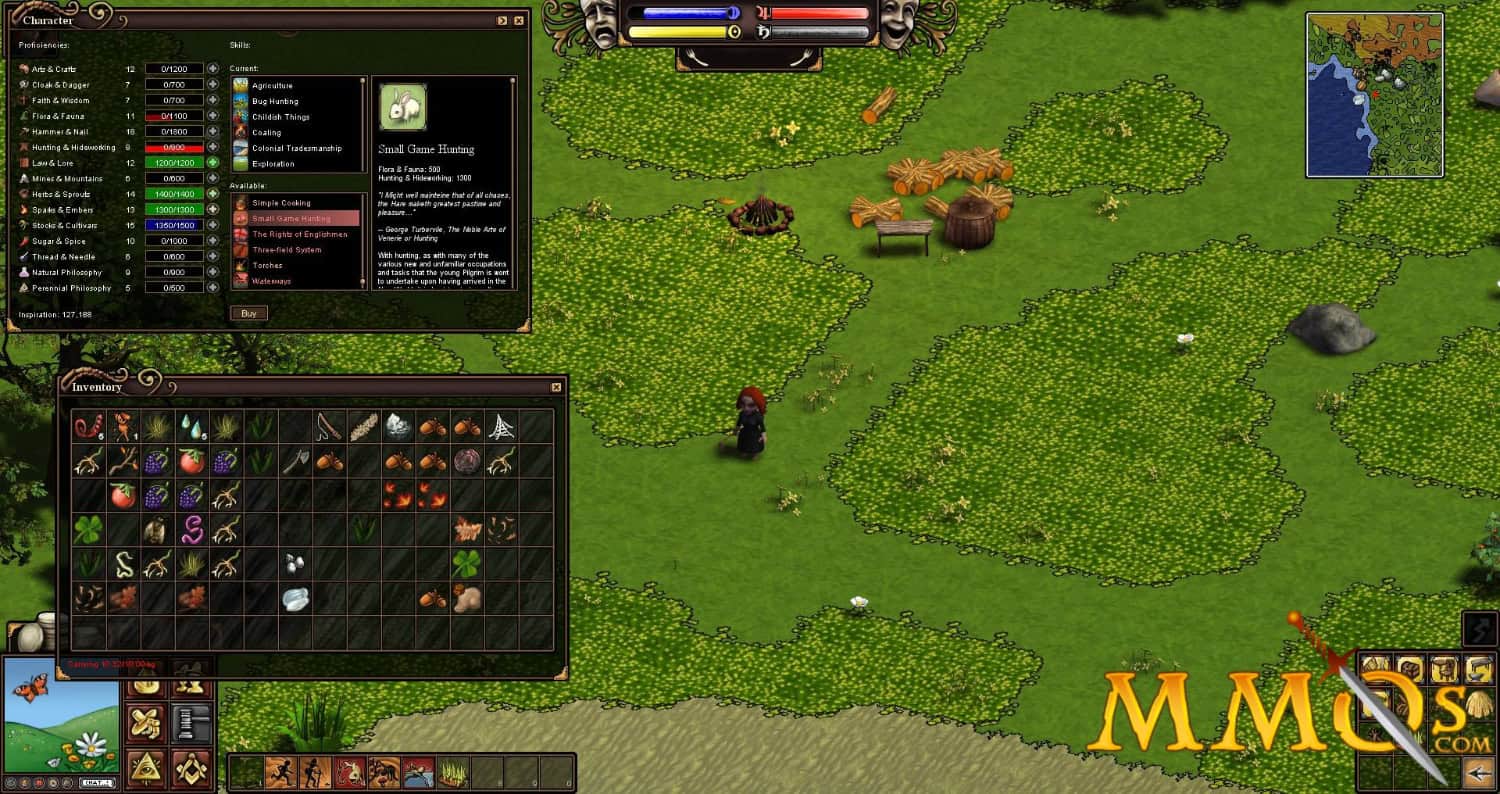 You can play this game online for free. But to better customize your characters with weapons, try the premium plan.
Create a free account and conquest the world with Salem.
Visit here to play 'The Salem' with your friends.
See also: Best Puzzle Games For Android.
Celtic Heroes 3d
An adventure game where you build your army to conquer the world. This MMORPG offers you a comprehensive collection of avatars to choose from. It is one of the best chat room games entirely available for free.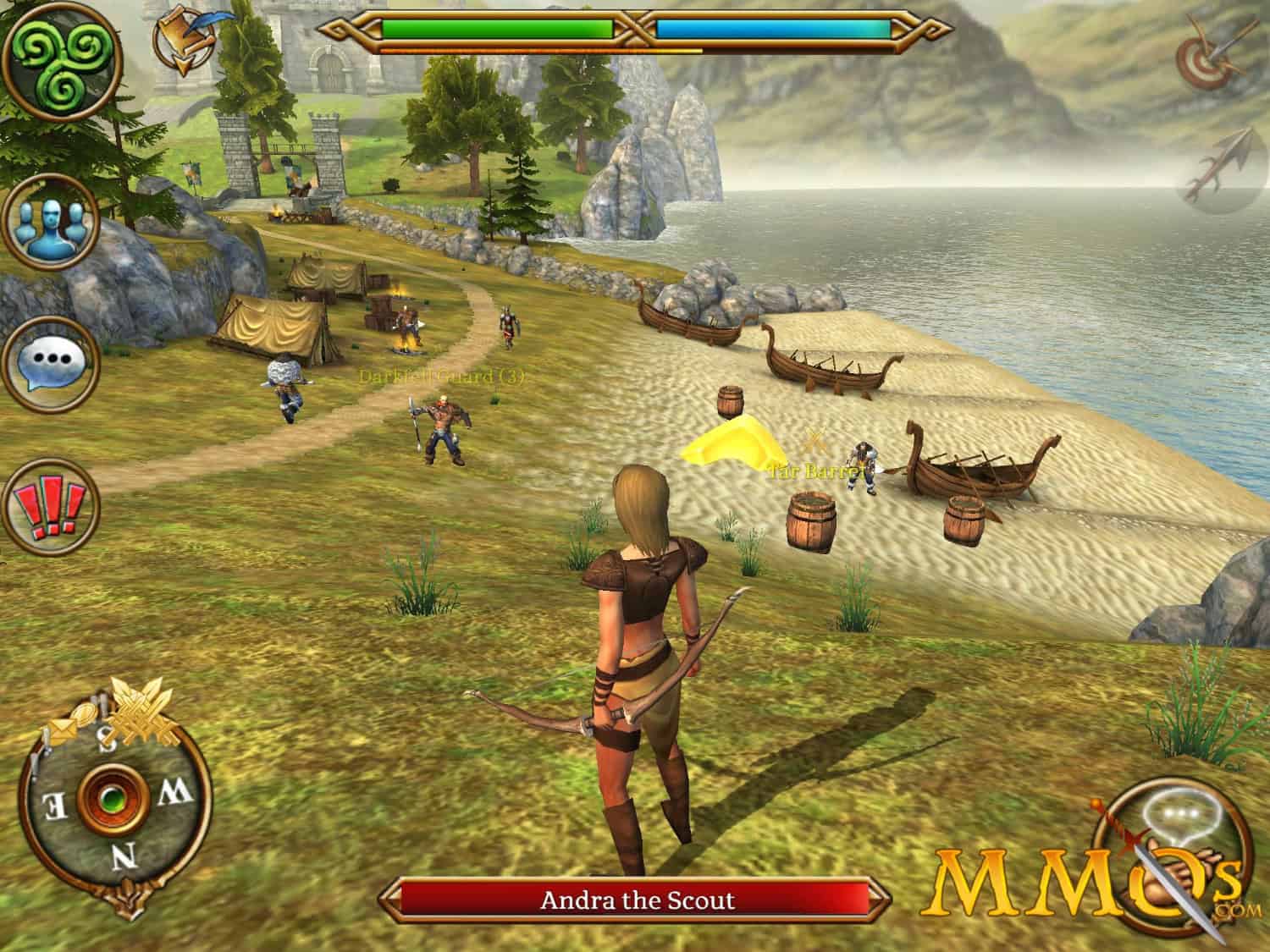 Fantastic action scenes with great CGI speak for its incredible user base of over 1 million. However, the chatting feature needs improvement.
Celtic Heroes 3d is available for free in the Google Play Store.
Habbo
An incredible MMO game with exceptional graphics Released in 2000, Habbo is one of the oldest chat room games.
You can create your look and home and make friends in a virtual world. There are plenty of activities to do. Enjoy partying, playing, and racing in your virtual world.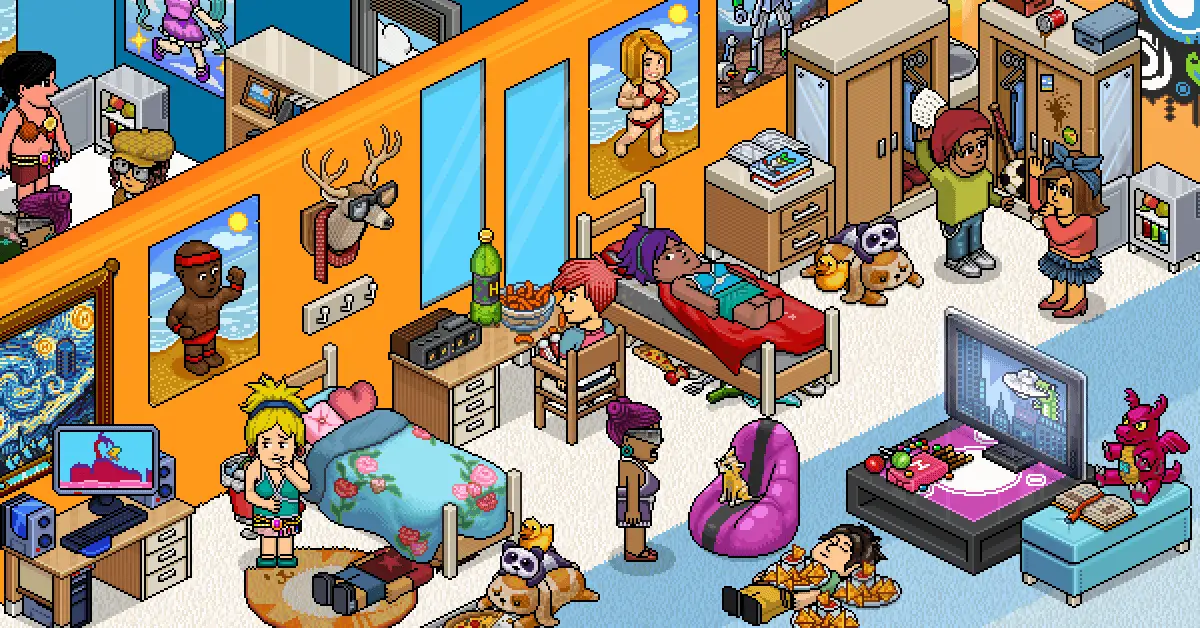 Connect and chat with new friends through Habbo. The game is available online for free in the Google play store. But to enable some more features and advanced customization, you may signup for a paid plan.
Lady Popular
Lady Popular is a fantastic multiplayer game for girls. The game comes with incredible graphics and cool music.
You get to dress, make up your model, and travel around the world. Style your model from head to toe. Fulfill all your fantasies of living a posh lifestyle of a model. Live in the lavish apartments of New York with your dream boyfriend.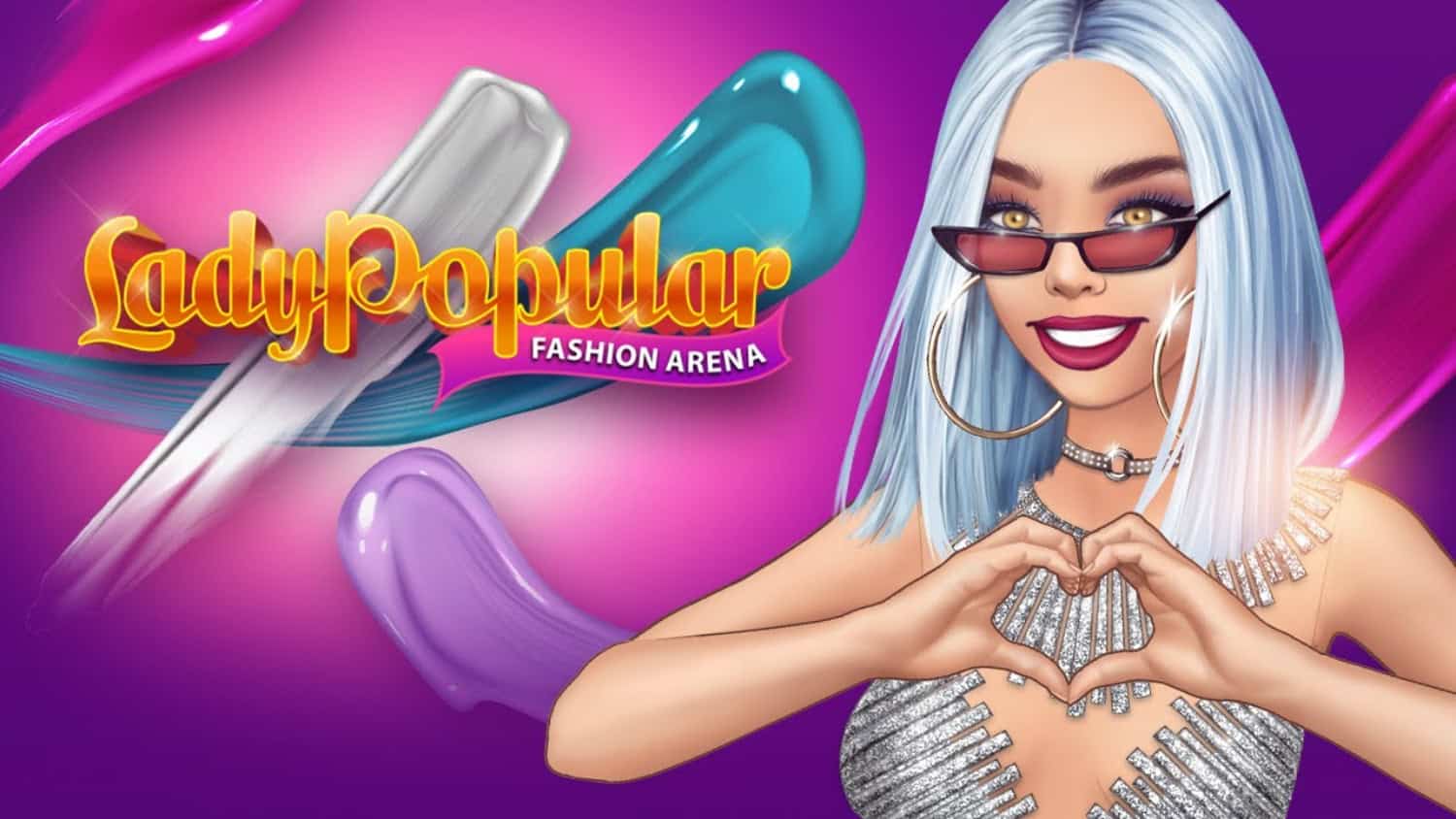 Lady Popular makes all your fantasies come alive. It is free and available online. To enjoy this game, visit their official website.
Ludo King
A game of Ludo played among four people with a chatting facility makes it one of the most played chat room games. An impressive rating of 4.1 and more than 500 Million downloads speak for its popularity. But you have to bear with some ads.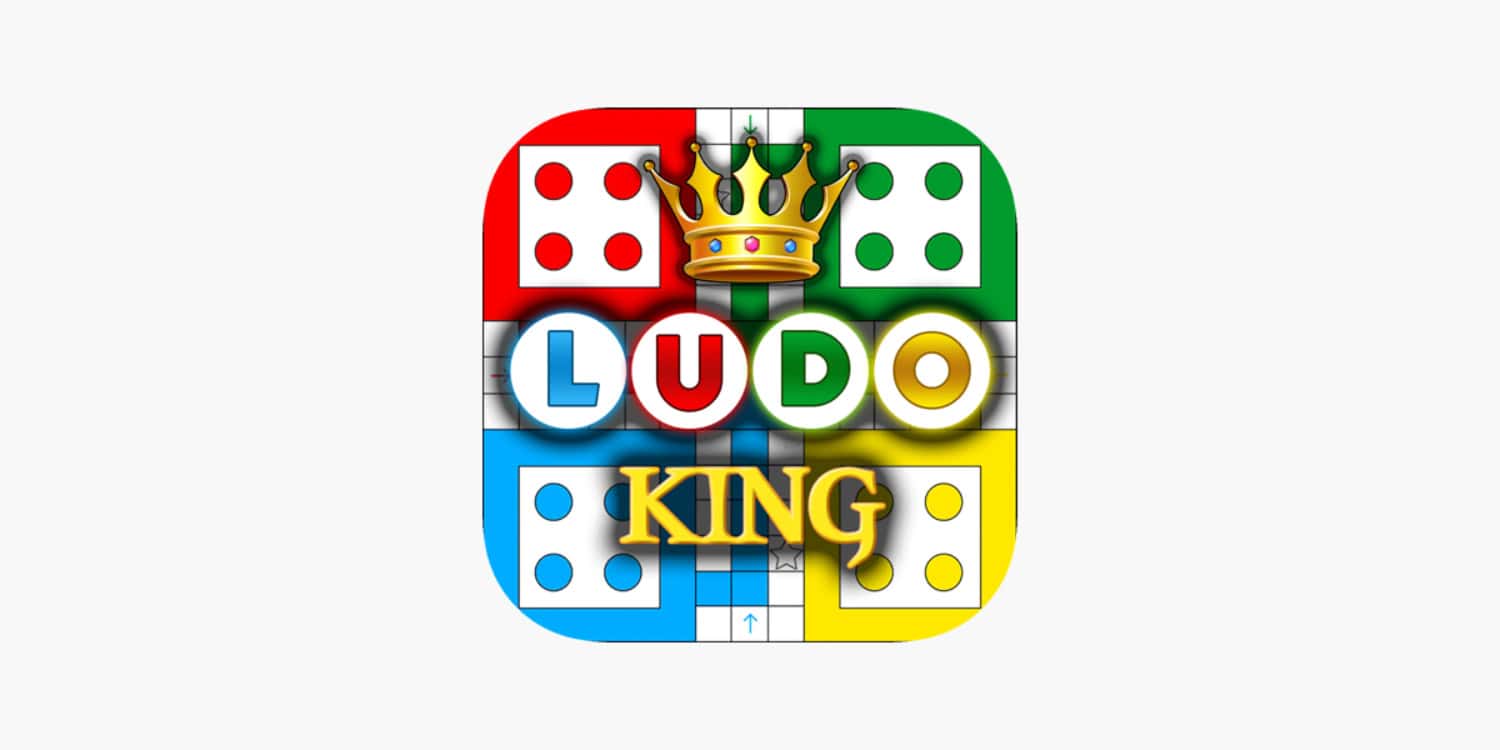 You can install it for free on Playstore or AppStore.
20 Questions
You have to choose a character or a particular subject. Then your friend will be asked questions about it. You have to see if the answers are correct or not. If you are running low on data, '20 Questions' can surely entertain you.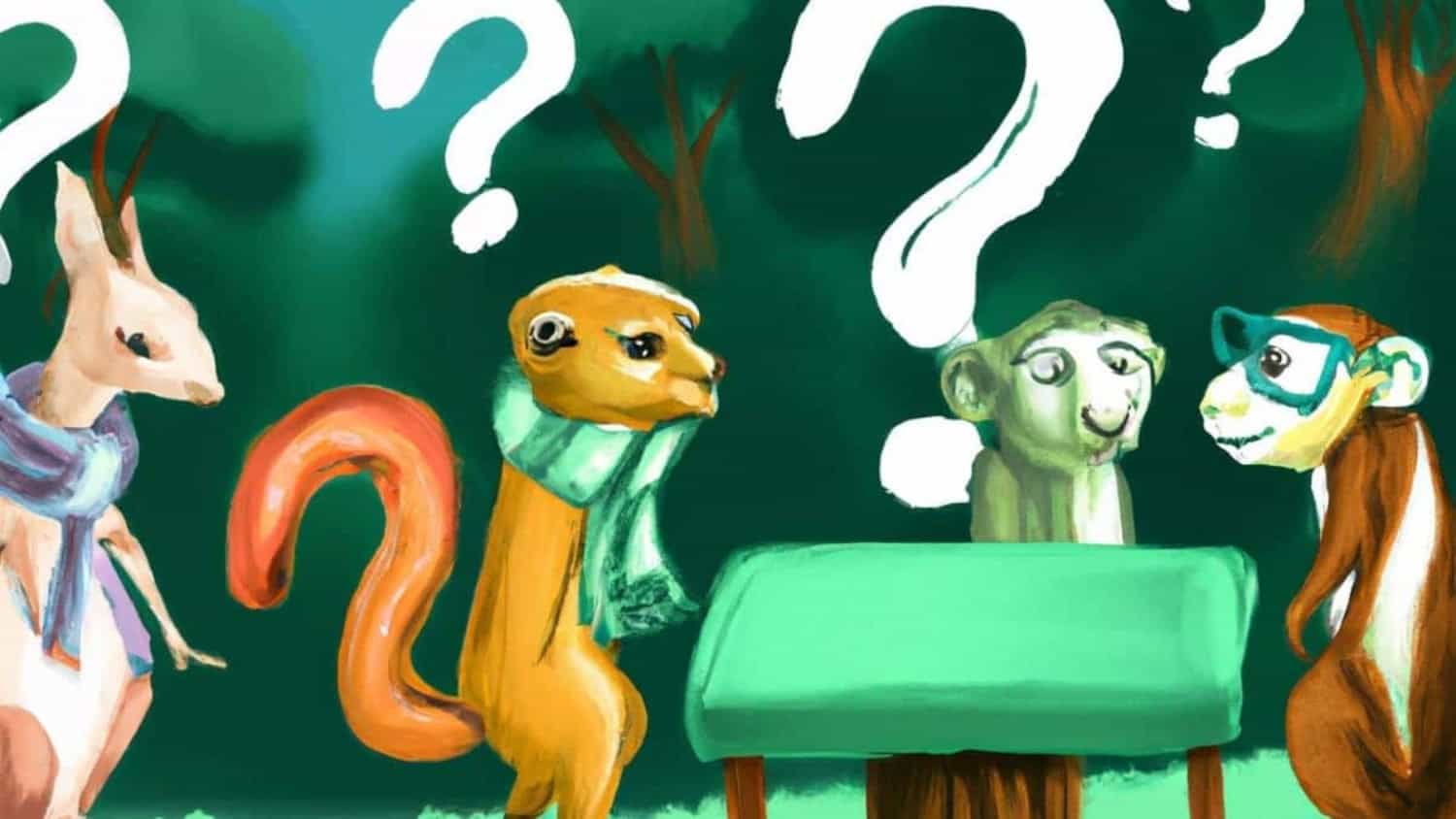 This unique chat room game keeps you engaged by building your general knowledge. Do give it a try.
Kiss, Marry, Kill
The game is an online adaptation of the classic 'Kiss, Marry, Kill.' To play this game, you have to select three people. Then choose whom to kiss or marry or kill. This perfect time waster will surely take you through a joy ride of nostalgia.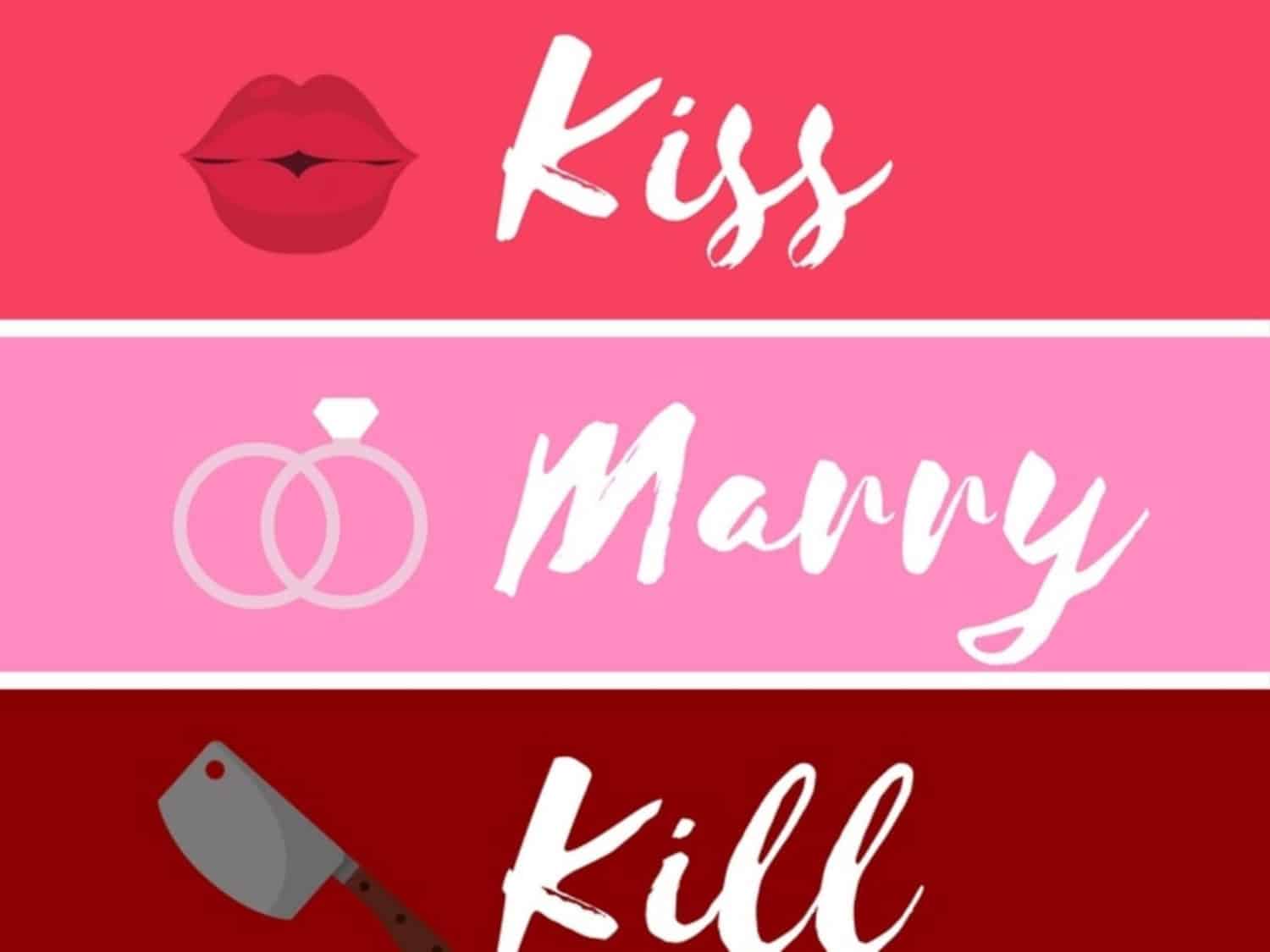 So, to play, visit here.
Emoji Translation
This is another lightweight game that can be your perfect time waster.
It is played between 2 people where you have to send an emoji, and the other player will have to interpret.
Guess the Riddle
Guess the Riddle is a game where you have to churn your brain cells and answer the riddles. Moreover, the brain-teasing game can keep you entertained for hours.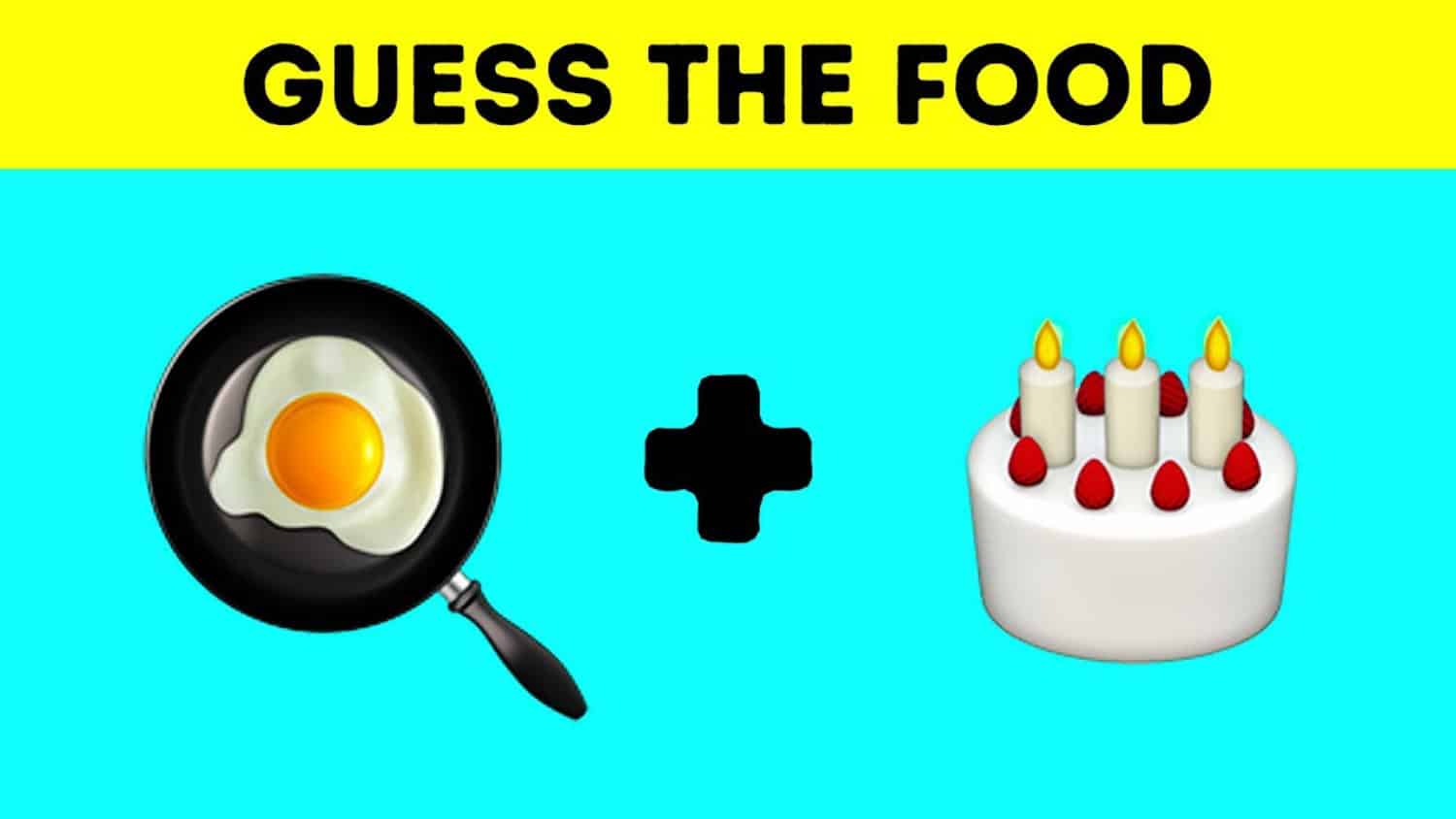 You can play this game from here.
Roblox
The Roblox is an incredible multiplayer game where you can easily make new friends. Roblox games are top-rated for their incredible graphics.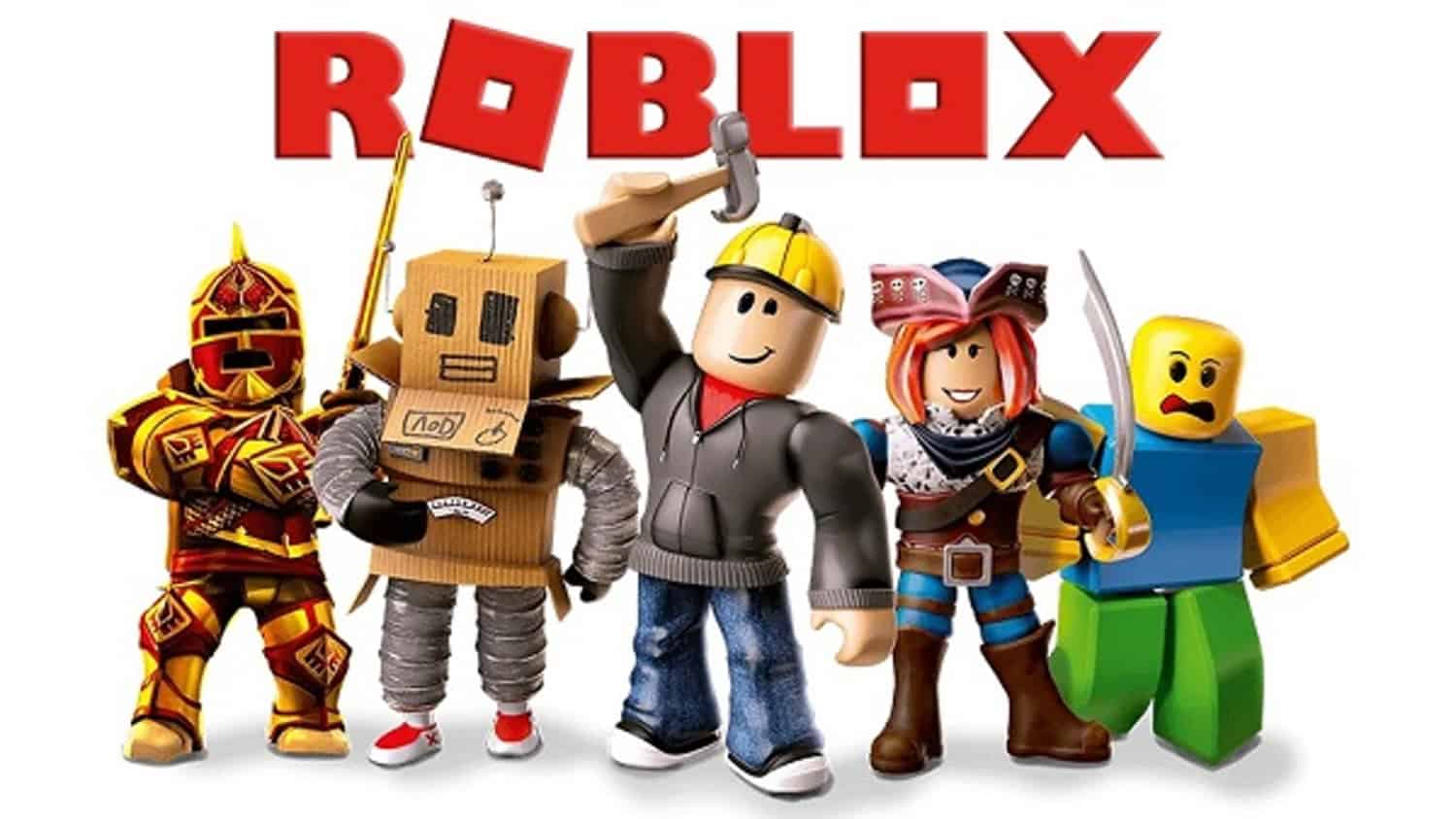 Moreover, their storyline of them is also very impressive. This is one of the best platforms for Chat room games.
Visit: Roblox
Clash of Clans
If you are a fan of adventure war games, you will definitely enjoy Clash of Clans. The game has an excellent rating of 4.5 on the Google Play Store.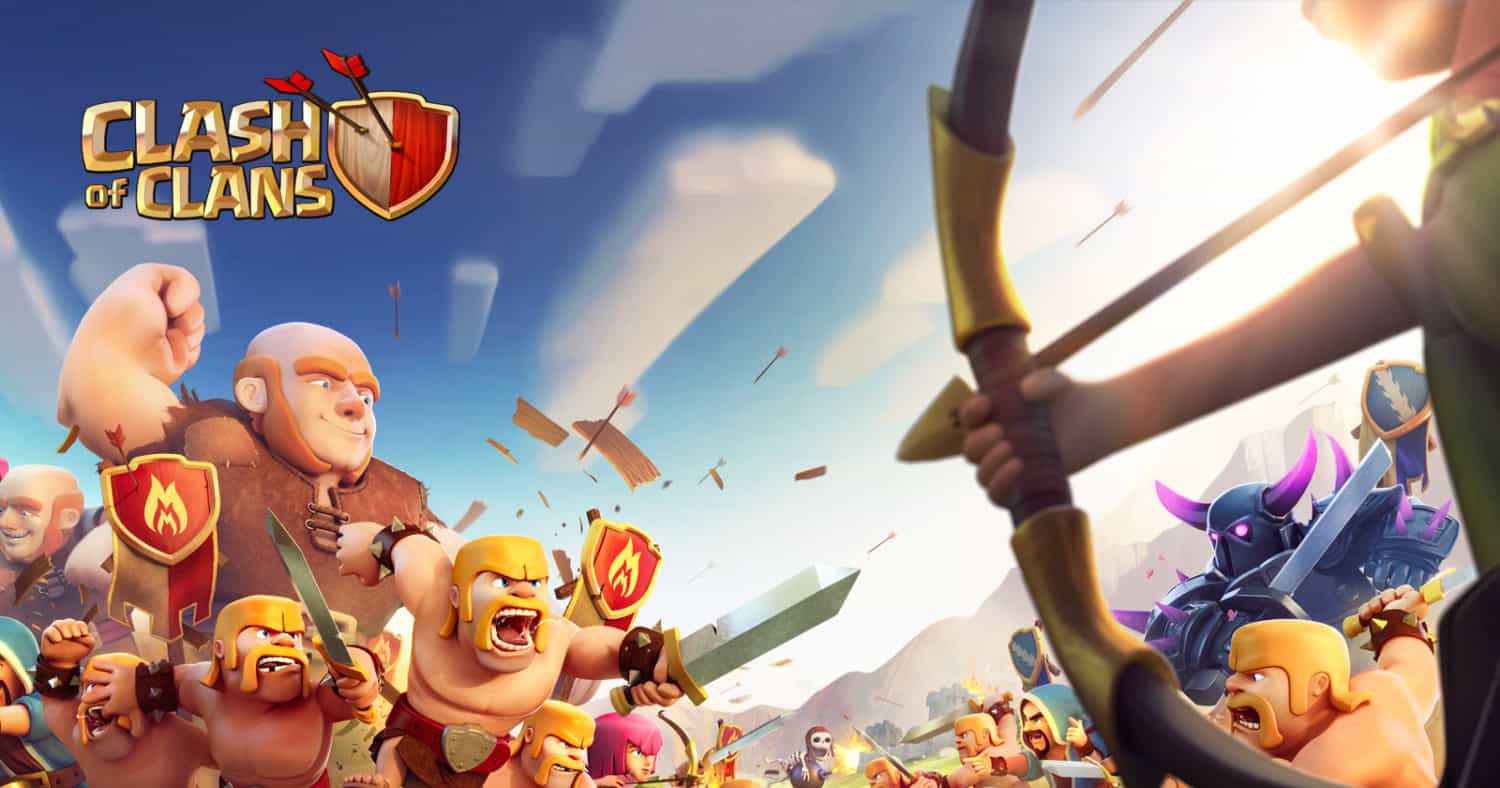 Your simple task is to build your village in the game, destroying others. It requires proper strategy and gameplay for Clash of Clans. So, do try them with your mates today.
We hope these fantastic Chat room games can entertain you this season. But do remember to chat and connect with people wisely.
Download: Clash Of Clans
See also: The Best Moba Games for free.
FAQ
Here are the frequently asked questions.
What is the most popular chatroom game?
Virtual Clue Murder Mystery Party is the best chat room game. It is a multiplayer game teaching team-building skills.
Where can I chat while playing games?
You can use discord to connect and chat with gamers worldwide.
Is discord free?
Discord is available for free for Android, Pc, Mac, iOS.
Is discord safe to use?
Don't enter any unknown or violence-promoting server on discord. Please be aware of accepting friend requests from strange people.
Can I chat on PUBG?
Yes, you can use the voice chat feature to chat while gaming.
See also: The Best Browser games to play when you are bored.
Conclusion
In conclusion, we hope we can deliver you the best chat room games available online. Enjoy your winter with these fantastic lightweight games by visiting the provided links. Please give your feedback about your experience with chat room games in the comments. And We will be delighted to hear. Visit Techyhost to become a technophile.
See also: The Best Anonymous Voice Chat Apps.
Dedicated group of Computer Engineers making tech updates accessible to all. Our dream is to simplify and share tech news with everyone.