Are you bored with the simple Windows Wallpaper on your desktop? Do you want to customize your desktop and make it as you want? Well, you have come to the right place. Today we will introduce you to the best Rainmeter skins.
Rainmeter is a customization tool that will completely change the looks of your screen. It will also improve your user experience as you can open apps with shortcuts, know your PC status, and many more. You can apply different skins to your computer through Rainmeter skin.
If you have difficulty understanding, consider it a theme on your Android device. It is as simple as that. Rainmeter allows you to try the available skins or create new ones with programming knowledge. Also, it is entirely free to use. Great at code; you can create your skins as you like.
Must See: How to Add Bots to Discord Server | Best Ways [2023]
Best Rainmeter Skins to Use
Today, we will tell you the 10 best Rainmeter Skins you can apply to your Windows PC.
Jarvis + Iron Man Rainmeter Theme
If you are an Avenger fan or more of an Iron Man fan, this is the best theme for you. It has smooth animations, shows Ram usage, IP Address, clock, and Iron Man picture right in the middle of the screen, and has volume control options, music control, and many more options.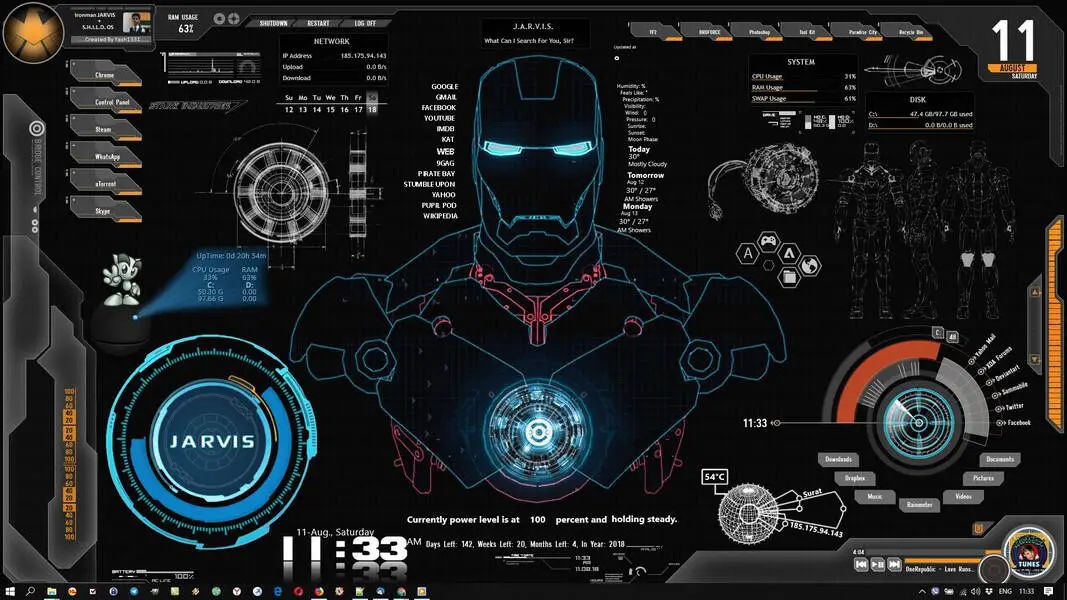 It shows time, downloads, and many more features as if they were a program built by Tony Stark. You will love the work put into this theme. This will be one of the first themes recommended once you download the Rainmeter app.
Download: Jarvis + Iron Man Rainmeter Theme
See Also: The Best Date And Time Widgets For Android In 2023
Simple Clean
This is the skin to go with if you prefer clean skin rather than items completely cluttering your desktop screen. This is one of the best Rainmeter Skins, as its name suggests; it keeps your desktop simple, shows information like time, weather, and music controller, and acts as a shortcut to your most-used apps like YouTube, Microsoft Word, and others.
The skin will display a message like 'Good Morning' and other messages detecting the time of the day.
Download: Simple Clean
Neon Space
Neon Space is one of the most downloaded Rainmeter Skin. It is built for gamers and space lovers. In Neon Space, you get features such as Ram usage, a music controller, weather and clock, a boosting tool to clean up memory, and measures and shows CPU temperature. Closely looking, you will see that it will give information about each CPU core.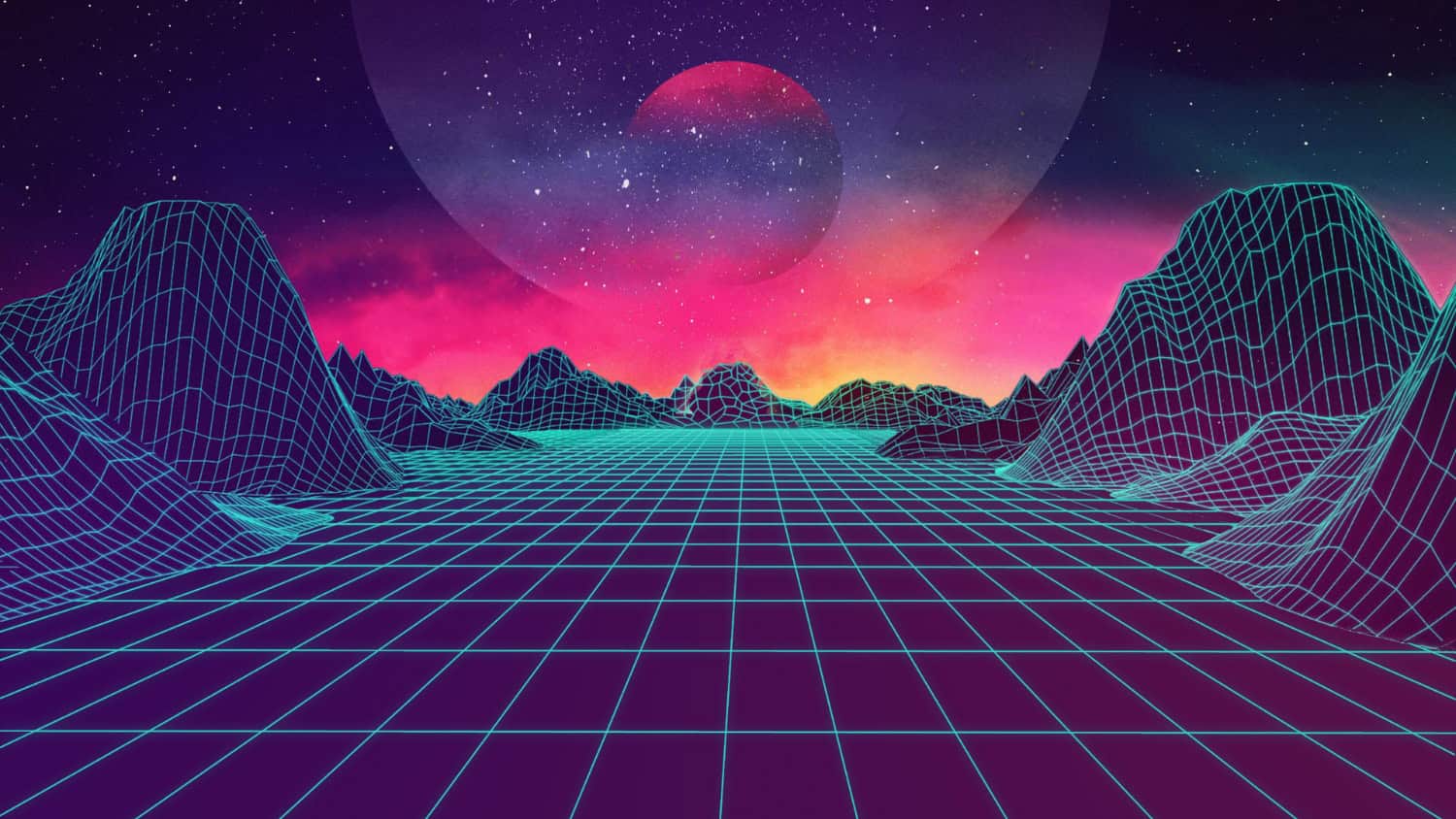 Neon Space has beautiful glowing skin that most people get accustomed to quickly.
See Also: Top 10 Data Monitoring Apps for Android | 2023
Enigma
Enigma is an elegant and the best Rainmeter Skins that shows much information about your PC while taking up a small space. This is what makes this theme unique and attractive. It shows your battery status, CPU Status, weather, time, music player, date, search option, notepad, and many more shortcuts.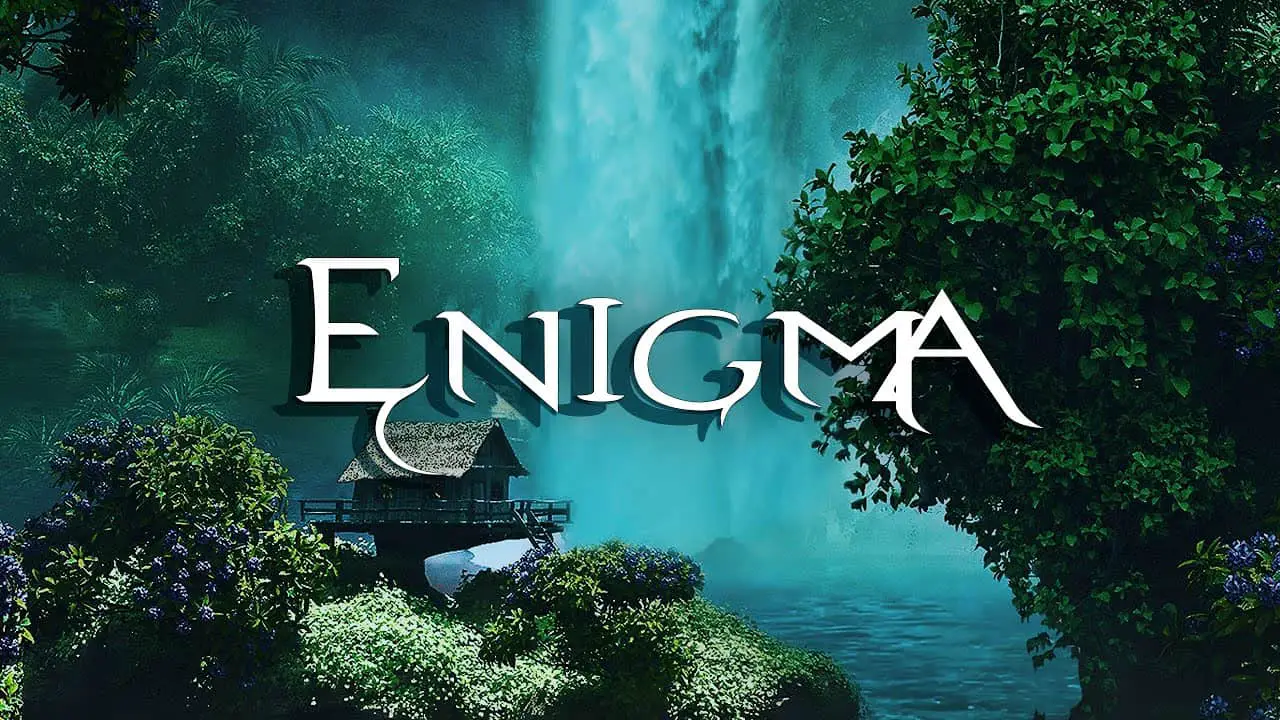 Enigma has a unique user interface that you can easily find any application and launch it in seconds.
Download: Enigma
Lucida's Launcher
Lucida's Launcher is a specific and beautiful theme. It displays time, date, weather information, and shortcuts to popular applications like YouTube, Tumblr, Google, Reddit, and Twitter.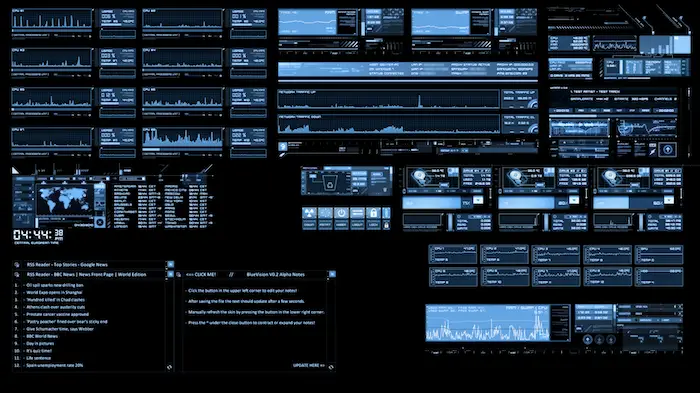 This theme is best for people who don't want screens cluttered.
Download: Lucida's Launcher
Blue Vision V2.0 Alpha
The Blue Vision V2.0 Alpha is a very interactive best Rainmeter Skins with beautiful desktop wallpaper and several widgets lining the screen. The Blue Vision skin provides information like CPU Status, network status, date, time, recycle bin, music player, shortcut applications, and many more features.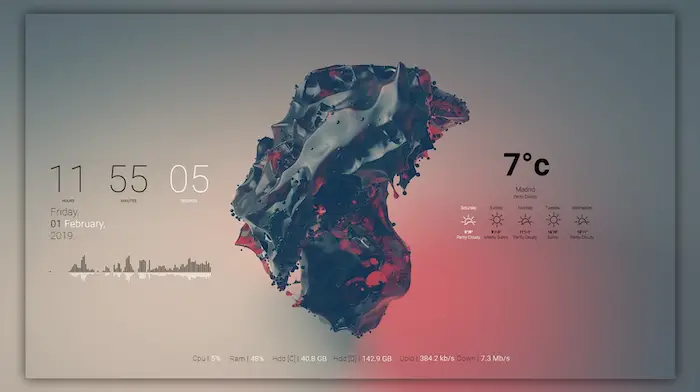 You can also see it. The rating is above 4.5. It is one of the best Blue Vision Skin available on the platform.
Download: Blue Vision V2.0 Alpha
Bloody Halloween
There is one Rainmeter Skin for everyone. For people who love horror themes, this one is perfect for them. It has the Halloween theme and the classic glowing pumpkin as wallpaper. The skin is elegant and displays date, time, weather, CPU Usage, Ram Usage, and storage information without covering the whole screen.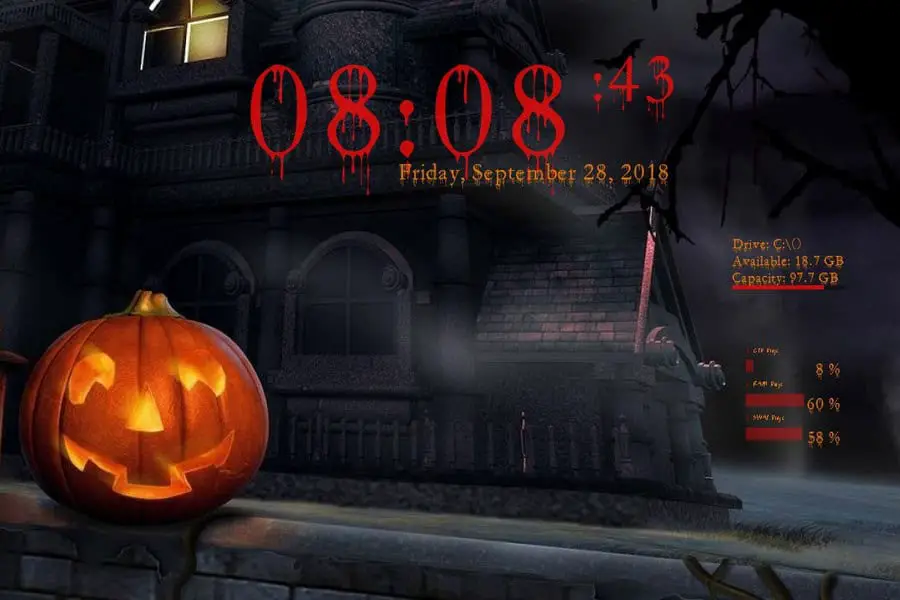 Once you apply this theme, you might not want to go with any other theme.
Download: Bloody Halloween
Enmon Rainmeter Theme
The Enmon Rainmeter Skin is another tremendously customizable and clean skin. It displays a lot of information on your computer but still keeps its tidy look. Enmon Rainmeter Skin shows information like date, time in digital format, the weather of the next five days, CPU Status, RAM usage, Hard Drive storage space, and internet speed.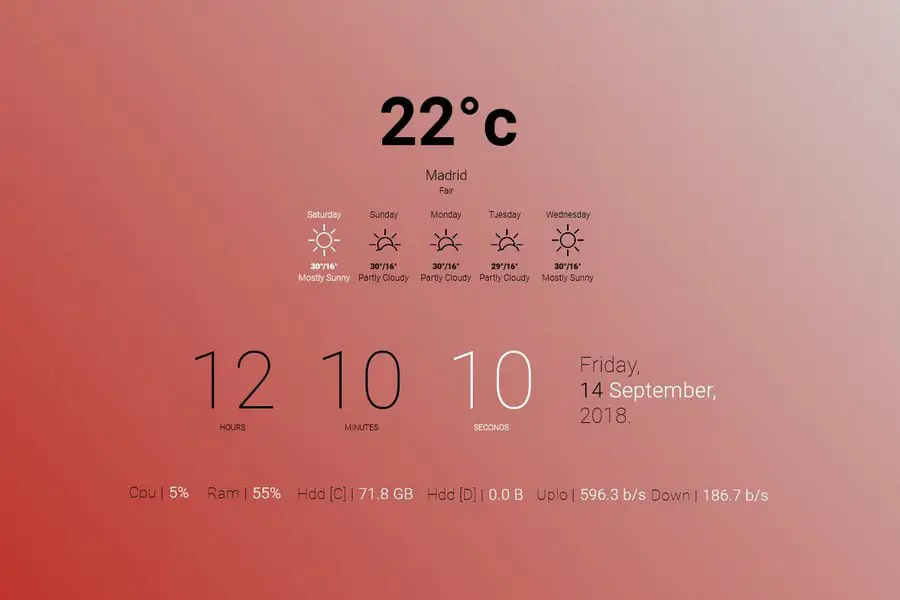 It is an excellent theme for people who love the color pink.
Download: Enmon Rainmeter Theme
Avengers Shield OS
The Avengers Shield OS is an Avenger-based theme displaying simple wallpaper and much information.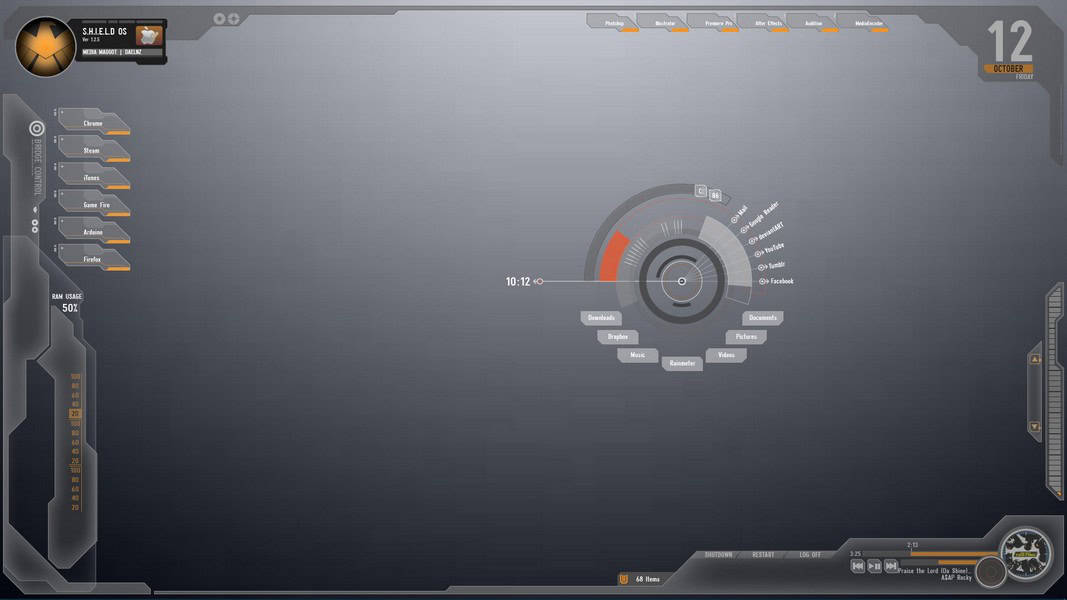 It displays CPU status, time and date, a shortcut to various applications, RAM usage, storage space, a recycling bin, and a music controller. It is an excellent theme for Avengers fans and is very customizable.
Download: Avengers Shield OS
Frost
We have displayed the best Rainmeter Skins, which display information. This theme is the exact opposite of those themes. The Frost Rainmeter Skin is a theme made for Music Fans. It displays next to nothing on your screen except for colorful mountain wallpaper with a cloud-like line in the middle.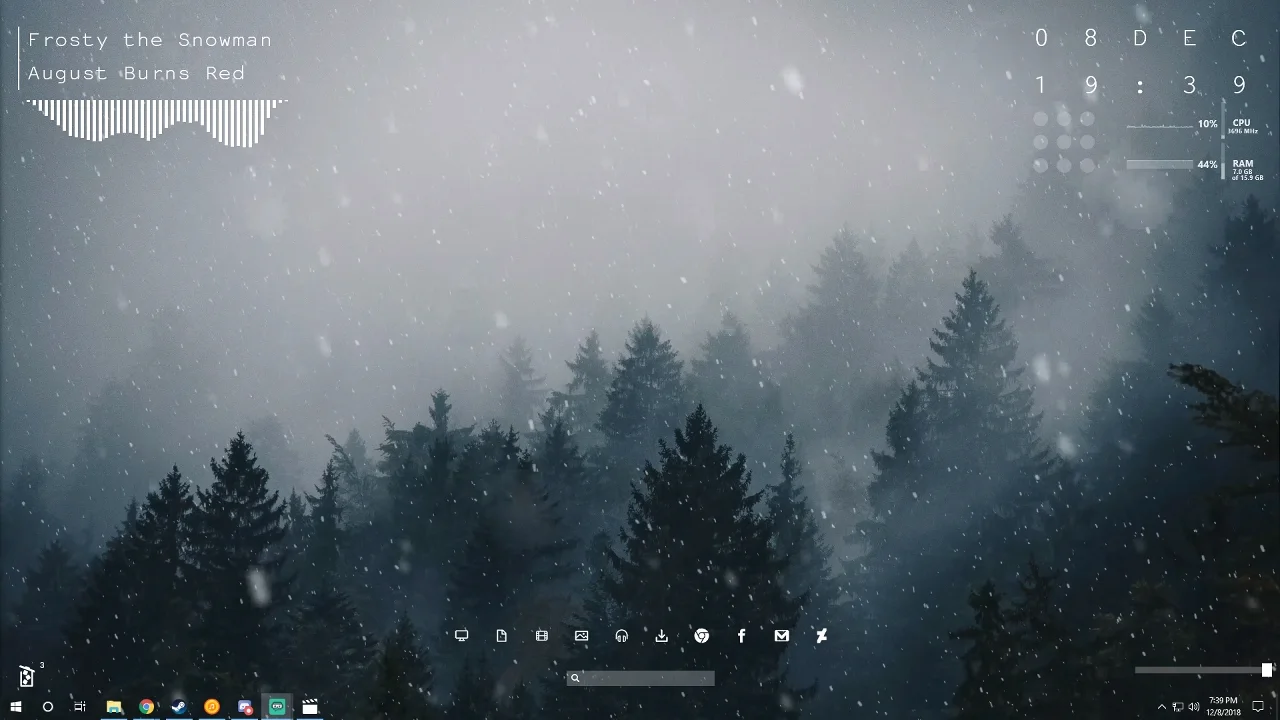 When you play music on your PC, it will become a music visualizer. If you are a great fan of music, definitely try it once.
Download: Frost
FAQs
Are Rainmeter skins safe?
Using Rainmeter to monitor and reorganize your Desktop and enhance its appearance is entirely safe. If you still need clarification about the safety of Rainmeter, rest assured it is indeed a safe choice.
Where to find skins for Rainmeter?
When Rainmeter is installed as a portable application, you will find the Skins folder within the installation directory. Additionally, you can modify the Skins folder location through Rainmeter's settings.
Is Rainmeter heavy on PC?
Rainmeter itself consumes virtually zero CPU resources. However, the CPU load will increase as you load more skins. For an average user running 5-10 skins, Rainmeter will likely utilize approximately 2-4% of the CPU, which is minimal.
Does Rainmeter affect FPS?
If you have a powerful gaming PC, it's unlikely that Rainmeter will cause lag or frame rate drops during gameplay. However, if your PC doesn't have ultra-powerful specifications and you often need to reduce in-game settings for smoother performance, temporarily disabling Rainmeter could be helpful.
Conclusion
In conclusion, these were the 10 best Rainmeter Skins you should try on your PC to give it a cool look. Download the Rainmeter Application to its official site to install these themes on your PC. Once you download the app, download and apply any theme you think will look good on your PC. Not many people know they can customize their desktops with such beautiful themes. So, Share this post with such people.
Dedicated group of Computer Engineers making tech updates accessible to all. Our dream is to simplify and share tech news with everyone.