Within the dynamic realm of Kodi addons, Asgard emerges as a beacon of adaptability and functionality. This all-encompassing Kodi addon has gained substantial favor among users for its extensive range of features and content offerings. This guide will explore what defines installing Asgard precisely and unravel the compelling factors contributing to its widespread recognition. This article will provide you with a detailed guide on how to install Asgard on Kodi.
To install the Asgard Kodi addon, ensure Kodi is installed on your device and enable "Unknown Sources" in the settings. Add the repository source using the URL (https://mylostsoulspace.co.uk/repo/) and a name you like. Then, install the Asgard addon from the "XyZ Wizard Repository" in the "Install from repository" section. Enjoy a wide range of content through Asgard in your Kodi experience.
This article is here to guide and assist you on this journey. We'll not only show you how to install Asgard on Kodi but also provide you with a step-by-step, practical guide to help you make the most of it. Whether you're into on-demand movies, TV shows, live TV, or niche content like documentaries and sports, Asgard has you covered with a wide range of options.
See Also: How To Install And Run Kodi On Xbox One [Updated Guide]
Is Asgard Secure and Compliant with Legal Standards on Kodi?
As you explore the world of Kodi addons, it's crucial to carefully consider the safety and legality issues associated with addons such as Asgard. Let's dive deep into these aspects to ensure you have the knowledge needed to make wise choices.
Safety Contemplations:
First and foremost, you should prioritize your online security. While installing Asgard on Kodi itself doesn't come with inherent risks, it's essential to be cautious when dealing with third-party add-ons. Kodi addons, like Asgard, may have access to your device's data and network connections, which could potentially expose you to privacy risks.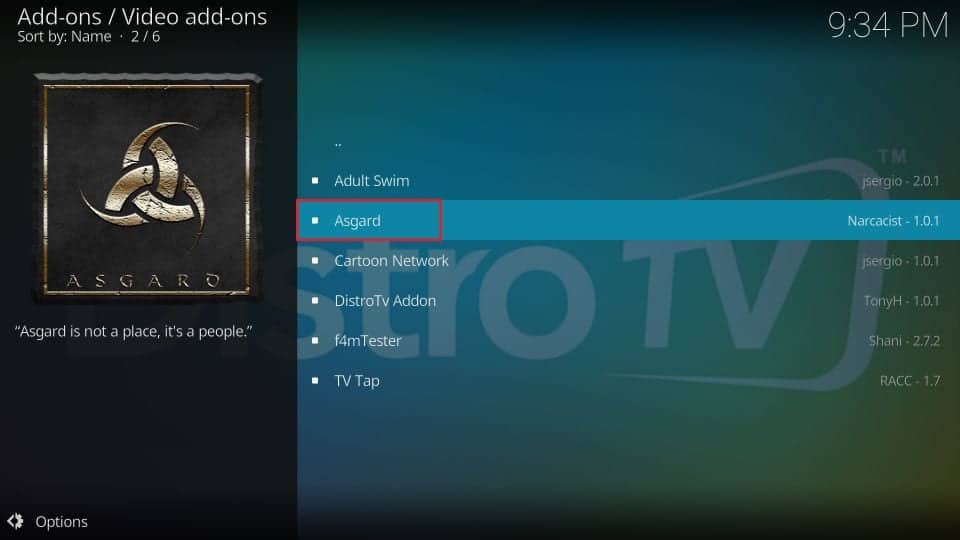 To enhance your online security, it's a good idea to use a trusted virtual private network (VPN) when streaming through Kodi addons. A VPN encrypts your data and hides your IP address, adding an extra layer of protection against surveillance and potential online threats. Take a look at this informative article highlighting the best Kodi builds available for download and installation.
Legal Ramifications:
Regarding the legality of Asgard, it operates within copyright laws by serving as a means for streaming content. However, some of the content accessed through Asgard may sometimes infringe on copyright regulations.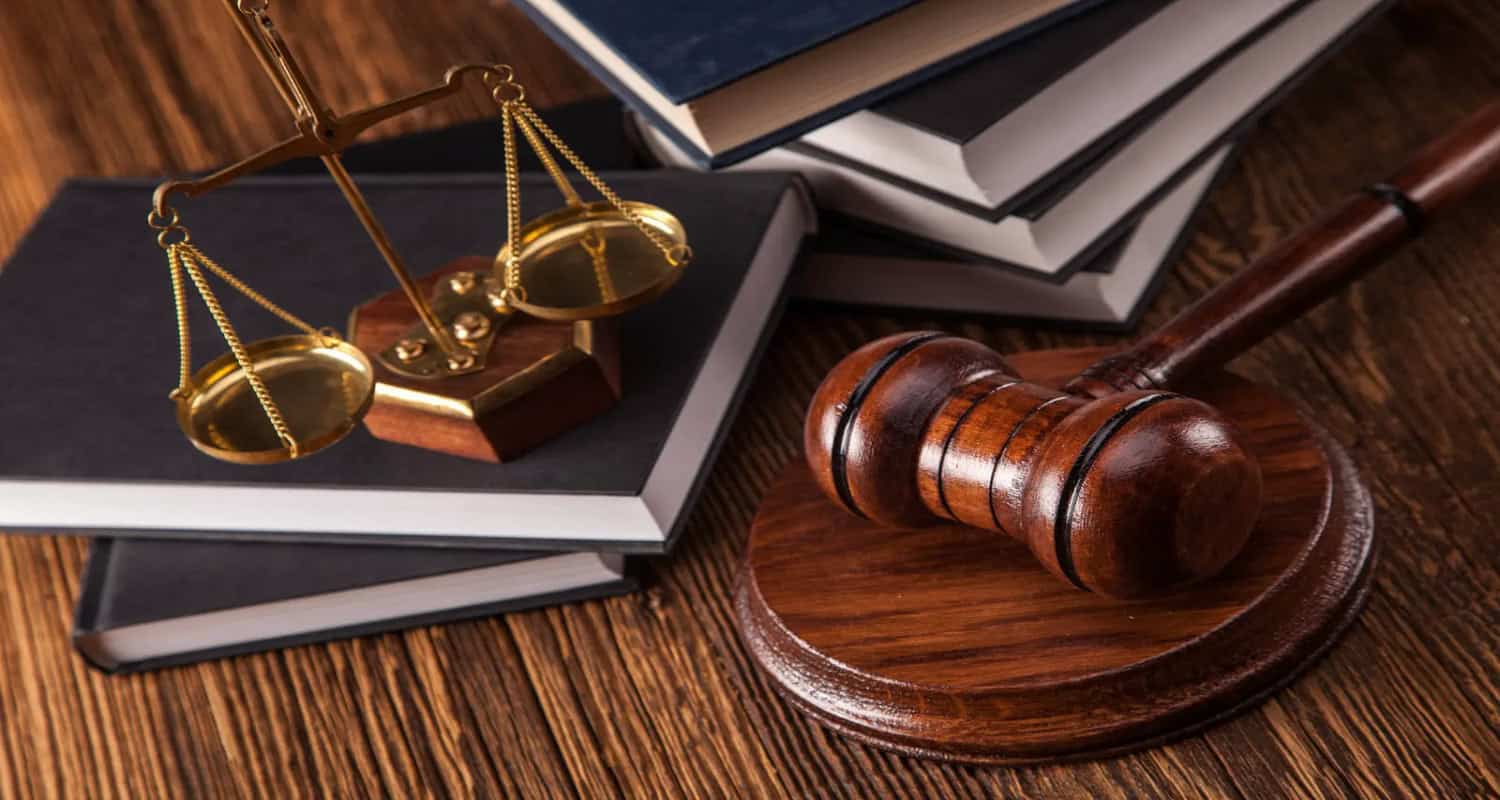 Many streams, including those from Kodi addons like Asgard, come from copyrighted sources, which can lead to legal issues. To stay on the right side of the law, it's crucial only to stream content from legitimate sources and avoid any violations of copyrighted material. Using a VPN can also help maintain anonymity and privacy while navigating the complex world of Kodi streaming.
Essential Prerequisites for Asgard Installation
Before we jump into the Asgard installation on Kodi, let's make sure we have everything set up correctly. To ensure that you can install Asgard smoothly, you'll need a few important things in place. Here are the basic requirements:
Install Kodi: Start by installing Kodi on your device if you haven't already. You can get it from the official Kodi website (https://kodi.tv/download).
Stable Internet Connection: You'll need a reliable and steady internet connection to download and install Asgard, as well as to stream content without any interruptions.
Familiarity with Kodi: Although not a must, having some knowledge of how Kodi works and its interface can be helpful during the installation and setup.
Activate VPN Service: While it's not a requirement, it's strongly recommended to use a trusted virtual private network (VPN) when using Kodi and its addons for added security and privacy.
A VPN enhances your online security, augments your privacy, and ensures anonymity, shielding your activities from prying eyes and potential threats.
Enabling Unknown Sources in Kodi: A Step-by-Step Guide
Now that we've covered all the necessary information, let's go ahead and learn how to install Asgard on Kodi. To do this smoothly, you need to enable the "Unknown Sources" option in Kodi. Follow this straightforward step-by-step guide to make sure you set it up without any trouble:
Access Kodi Settings: Start by opening Kodi and look for the gear icon located at the top left corner.
Go to System Settings: Choose "System" in the settings menu to quickly access configurations related to the system.
Turn on Unknown Sources: In the system settings, find the "Add-ons" tab on the left side. Flip the switch to turn on "Unknown Sources." Kodi will show a warning message; click "Yes" to confirm your choice.
With "Unknown Sources" turned on, you can confidently install add-ons from outside sources in Kodi. You have more freedom to add new things to Kodi.
Guide to Installing Asgard on Kodi: A Step-by-Step Manual
Elevate your Kodi experience by adding the versatile Asgard addon to your streaming arsenal. To install Asgard on Kodi, follow this comprehensive guide for a seamless installation process and access to diverse content.
Prepare Your Kodi Environment:
Ensure Kodi is installed on your device. If not, download and install Kodi from the official Kodi website (https://kodi.tv/download).
Access Kodi Settings.
Launch Kodi and click on the gear icon at the top-left side of the main screen to access Kodi's settings menu.
Enable Unknown Sources:
Within the settings menu, navigate to the "System" tab to access system-related configurations.
 Activate the "Unknown Sources" option to allow the installation of add-ons from external sources, a prerequisite for Asgard.
Add the Repository Source:
Having enabled "Unknown Sources," return to the Kodi home screen.
Go to the "File Manager" in the system settings submenu.
Select "Add source" and provide the source's URL: https://mylostsoulspace.co.uk/repo/
Assign a name to this source, such as "XYZ Repo," and confirm with "OK."
Access Asgard in the Repository:
Return to Kodi's home screen.
Navigate to the "Addons" section on the left-hand menu.
Locate and click on the Asgard icon among your installed addons to access Asgard within the repository.
Click the "Install" button on the Asgard addon information page to start the installation.
Kodi may prompt you to install additional dependencies essential for Asgard's optimal performance. This is a necessary step.
Confirm the installation of any mandatory dependencies by clicking "OK."
Kodi will notify you that the Asgard addon has been successfully installed after a brief delay.
You have successfully installed Asgard on Kodi, unlocking access to a world of on-demand movies, shows, and more.
How to Use Asgard on Kodi: A Streaming Tutorial
Now that you've successfully installed the Asgard addon on Kodi, let's dive into its features and get started on your streaming journey. This concise guide will walk you through effectively using Asgard:
Go to the "Addons" section on the Kodi home screen.
Find and click on the Asgard icon among your installed addons to open the Asgard Kodi addon.
As soon as you enter Asgard, you'll encounter a user-friendly interface. Take a moment to familiarize yourself with the menu options.
Categories like One-Click TV & Movie, Non-Debrid, Movies, TV Shows, Kids, Sports, Documentaries, Concerts, Anime, IPTV, Trakt Section, and Settings offer a wide range of content choices.
Choose the streaming category that suits your preferences. For example, if you're in the mood for movies, head to the "Movies" section.
Browse the available options and pick a movie or TV show to watch.
Once you've selected, Asgard will display a list of available sources, including various streaming platforms and providers.
Click on a source to start streaming your chosen content.
Asgard offers extra features such as Trakt integration, allowing you to sync your watched status across multiple devices.
Explore the settings to customize your Asgard experience further.
Enhance your streaming experience by considering premium services like Real Debrid and Asgard. Real Debrid provides high-quality links for an improved streaming experience.
Follow the instructions in this guide's "Using Real Debrid with Asgard" section to configure and authorize your Real Debrid account.
While optional, Trakt.tv integration is valuable for organizing and tracking your favorite movies and shows.
Visit the Trakt.tv website, log in to your account and follow the steps outlined in this guide's "Using Trakt with Asgard" section to integrate Trakt with Asgard seamlessly.
See Also: The Best 10 Kodi Addons You Can Install Right Now in 2023
Integrating Real-Debrid for an Enhanced Streaming Experience
To improve your streaming experience with Asgard on Kodi, integrating Real-Debrid is crucial. Real-Debrid gives you access to premium, high-quality links, making your streaming smoother and more reliable. Here's how to seamlessly add Real-Debrid:
Access Asgard Settings:
Begin by launching Asgard from the Kodi Addons menu.
Navigate to the Asgard main menu and select "Settings."
Choose Real-Debrid:
Within Asgard Settings, click on the "Real-Debrid" tab.
Authorize Real-Debrid:
Set the "Asgard Choose debrid service" option to "Real-Debrid."
You'll receive a unique authorization code. Ensure you copy this code.
Authenticate on the Real-Debrid Website:
Using a web browser, visit the Real-Debrid authorization page (https://real-debrid.com/device/).
Log in to your Real-Debrid account if you still need to log in.
Paste the authorization code copied in Step 3 into the designated field.
Provide a name for the connection, such as "Asgard," and click "Set that name" to confirm.
Finalize Real-Debrid Integration:
Return to Asgard on Kodi.
Congratulations, your Real-Debrid account is now successfully integrated.
With Real-Debrid smoothly integrated into Asgard, you'll enjoy an enhanced streaming experience with premium sources and high-quality content. Say goodbye to buffering and welcome a new era of uninterrupted entertainment. Make the most of your streaming experience!
Resolving Common Issues: Ensuring a Seamless Streaming Experience
Are you experiencing problems with the Asgard addon not working or having a problem with how to install Asgard on Kodi? Users who use Asgard on Kodi might run into common issues that can disrupt their streaming. This section offers practical solutions to help you effectively address these challenges and ensure a seamless streaming experience.
Buffering Problems:
Should you face buffering during playback, follow these steps:
Pause the video momentarily to allow for buffering before resuming playback.
Reduce the video quality from within Asgard's settings to alleviate buffering.
Verify the stability of your internet connection and ensure it possesses adequate bandwidth.
No Streams Available:
In the event of a "No Streams Available" error, consider the following actions:
Scrutinize your internet connection for stability and reliability.
Confirm the correct configuration of premium services like Real-Debrid or Trakt.
Keep Asgard updated to its latest version, as outdated versions may contain broken sources.
Playback Errors:
When faced with playback errors or content-specific issues, implement these measures:
Clear Asgard's cache through the addon's settings.
Validate the functionality of the selected source.
Investigate whether the content you're attempting to access is subjected to geo-restrictions.
Crashes or Freezes:
In instances of Asgard crashes or freezes, execute the following:
Ensure the utilization of the most recent Kodi version.
Keep Asgard updated to its latest version, as updates frequently address stability concerns.
Deactivate any conflicting add-ons or perform cache clearance within Kodi.
Subtitle Predicaments:
Should subtitle-related issues arise, take these steps:
Confirm the availability of subtitles from your chosen source.
Enable subtitles within Asgard's settings.
Tailor subtitle preferences, including language and size, to your liking.
By following these solutions, you can address common issues that might come up when using Asgard on Kodi, ensuring a smooth and enjoyable streaming experience. Make the most of your streaming adventures!
See Also: How To Install Covenant On Kodi? – Complete Guidance
FAQs
What Is Asgard on Kodi?
Asgard represents a versatile all-in-one Kodi addon, offering diverse content, including on-demand movies, TV shows, live TV, kids' content, documentaries, anime, and more. Renowned for its user-friendly interface, Asgard is compatible with Kodi versions 19 Matrix and 20 Nexus
Is Asgard Legal and Safe to Use?
While Asgard itself maintains legality, it is imperative to exercise caution when streaming content via third-party addons. Some content may originate from copyrighted material. To ensure both legal compliance and online security, it is advisable to employ a VPN to safeguard your online activity and privacy.
Why Should I Integrate Real-Debrid with Asgard?
The integration of Real-Debrid elevates your streaming experience by affording access to premium, high-quality links, thus minimizing buffering and guaranteeing seamless playback. Such integration is highly recommended for enhanced streaming performance.
How Do I Install Asgard on Kodi?
To effectuate the installation of Asgard on Kodi, follow these steps: Add Narcacist's repository as a source. Proceed to install the repository from the zip file. Conclude the installation by installing the Asgard addon from the warehouse.
Conclusion
In summary, Asgard on Kodi offers a wide range of entertainment choices, and it's compatible with Kodi versions 19 Matrix and 20 Nexus, making it suitable for various streaming preferences. However, it's crucial to exercise caution when dealing with third-party add-ons, as they may occasionally utilize copyrighted material. To ensure both legality and online security, using a VPN is advisable. This article explained how to install Asgard on Kodi.
Asgard further enhances your streaming experience by integrating Real-Debrid, providing premium links and seamless playback. Additionally, Trakt integration adds a personalized touch by syncing your preferences across devices. By adopting responsible streaming practices, you can fully maximize your experience with Asgard on Kodi, diving into a world of limitless entertainment possibilities. So, enjoy your streaming journey to the fullest!
Dedicated group of Computer Engineers making tech updates accessible to all. Our dream is to simplify and share tech news with everyone.