You are familiar with Kodi as an open-source media player software that allows you to stream content for free. However, Kodi may not be sufficient for some people because it does not have the movies or TV series they are looking for. You can bridge this gap by using dependable Kodi add-ons.
Here is the list of Top Kodi Addons You Can Install Right Now in 2023:
Exodus Redux
Gaia Kodi Addon
Tubi Kodi Addon
Funimation
The Oath Kodi Addon
Fen
Disney + Kodi Addon
USTVNow
XUMO.TV
Crackle Kodi Addon
The right Add-on will give you access to a plethora of high-definition movies, TV series, and Live TV too. You won't find Kodi with addons preinstalled. However, finding an addon that works properly on Kodi is difficult. We are going to help you with that. Let us teach you how to add an addon to a Kodi build. You may also like to know how to get Poseidon for Kodi.
See also: 10 Best Free Mac Media Players To Download In 2023
Top 10 Kodi Addons
Kodi addons supplement Kodi by allowing users to access many streaming services, TV channels, music and radio stations, and other resources. There are presently thousands of Kodi addons available on the internet. However, authorities have taken down several third-party Kodi addons.
Exodus Redux
Best for high-definition TV and movie streaming.
Exodus Redux is the most widely used unofficial third-party Kodi plugin. The addon is filled with TV series and movies that you can watch in high quality for free. The streaming itself is lightning-quick. There will be no buffering concerns.
Its content library is likewise extensive and constantly updated. The website lists the most recent TV show episodes within hours after their broadcast.
Service available: Worldwide
Website: Exodus Redux
See Also: How To Install CCloud On Kodi? Complete Setup Guide
Gaia Kodi Addon
Best for streaming 4K content.
Gaia is one of those highly advanced platforms in its offerings. It is among a few add-ons that allow 4K streaming on Kodi. It also harbors an impressive interface, arguably the best we've seen of all Kodi addons.
You learn vital information about the content's quality, file type, source, and language. However, the add-on can be difficult to set up, fully optimized for streaming services like Real Debrid and Premiumize. You can stream content in 4K, but you'll first need to subscribe to a Debris service.
Repository Title: Gaia Repository
Service Available: Worldwide
Tubi Kodi Addon
The best option for watching popular American entertainment.
Tubi is a free streaming service owned by the Fox Corporation. You get a massive collection of movies and TV series nicely sorted by genre. It's easier to find what you are looking for with straightforward filtering options.
The platform is especially excellent for news streaming. It pulls News broadcasts from several popular US-based news networks, including NBC News, ABC News, and Fox News.
If you wish to stream on Kodi, you don't need to register a second Tubi account. You will need an account to watch M or R-rated shows and movies.
Service Available: US
See Also: How to Update Sportsdevil on Kodi
Funimation
Excellent for Japanese animation.
Funimation is a site created by anime fans for anime fans. Aside from famous outlets like Crunchyroll, Funimation has the most licensed Japanese anime. Here you'll find subtitled and dubbed versions of your favorite titles. The streaming speed is adequate, with video quality up to 1080P.
The addon itself is quite simple to use. The quality photographs, screen previews, and filter choices only enhance your experience with the plugin. Before you can use this addon, you must first subscribe to Funimation.
Availability: Canada, New Zealand, Canada, Australia, the UK, and the US.
The Oath Kodi Addon
Best for pulling from multiple streaming networks.
The Oath gained popularity as one of the first Kodi add-ons to operate with the new Kodi 19 grid. A new Exodus fork allows Kodi users to access video from numerous streaming channels worldwide. Users can use the addon to watch their favorite movies and TV episodes on Kodi.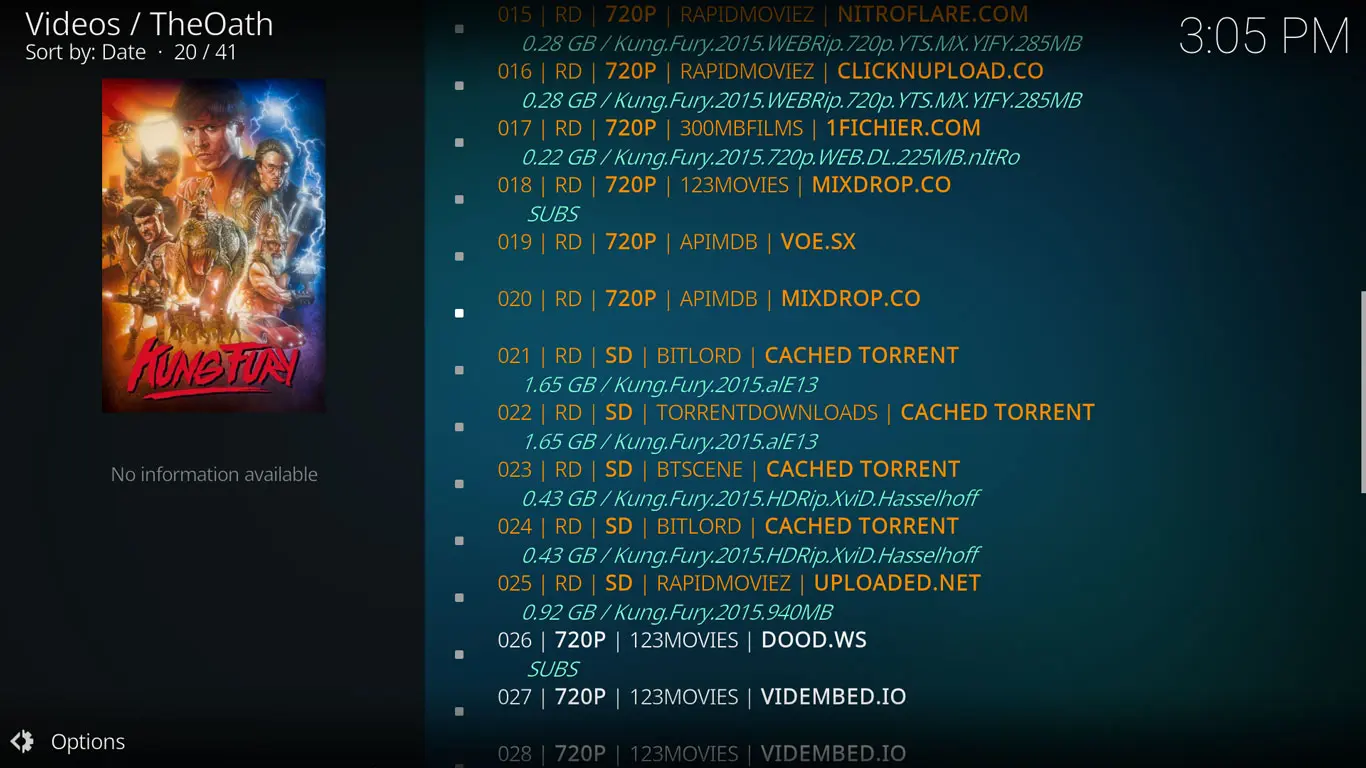 The Oath includes a provider source. This addon also includes native Orion integration. Read this article, a complete step-by-step guide on how you can use Kodi on PC in the best and fastest way possible
 Service Available: Worldwide
See Also: What Streaming Devices Support Kodi: The Definitive List
Fen
Best for generating high-quality content links.
Fen is a small and dependable plugin that allows rapid content streaming over the internet. Fen is special in that it supports Real Debrid, Easynews, and Furk. It can fetch numerous high-quality links and is undoubtedly one of Kodi's quickest add-ons.
Assume you already use Furk or Easynews. In such a case, simply enter your log-in credentials into this plugin to gain access to both platforms.
Service Available: The US
Website: Fen
Disney + Kodi Addon
The finest option for viewing Disney and getting exclusive content.
Disney + is a streaming industry juggernaut with a massive library of movies and TV shows from well-known studios. They include Marvel and Star Wars shows and original and vintage Disney films and television shows. Although there is no official Disney Plus Kodi addon, an illegal version is available through the SlyGuy repository.
You may trust the SlyGuy repository because it is one of the most well-maintained repositories in Kodi. You'll be able to stream HD Disney Plus video after installing the addon simply.
Service Availability: Canada, US, UK, Austria, Australia, Italy, Netherlands, Ireland, India, Puerto Rico, Spain, Switzerland, Isle of Man, Germany.
USTVNow
Best for American programs.
USTVNow was a streaming portal created for the US military and expatriates living overseas. It allows people to participate in their country's entertainment even thousands of miles away. USTVNow has become another popular streaming service since its start.
The add-on specializes in obtaining content from popular US networks such as ABC, CW, PBS, CBS, etc. People with paying memberships can also watch additional networks such as Comedy Central, ESPN, etc.
Service Available: Worldwide
Check it out: 5 Best Open Source Video Players For Linux | 2023
XUMO.TV
Best for accessing worldwide content.
Firstly, XUMO.TV is a great Kodi repository that works well with the platform. It provides access to over 190 channels from around the world. Although most of the networks on XUMO are from the United States, the platform also includes prominent channels from other nations, such as the United Kingdom, Spain, Italy, and others.
You don't have to pay anything to use XUMO, and you don't have to register or submit your credit card information. XUMO's genre categorization is also appealing to us. You can navigate to your favorite entertainment genre by using the drop-down filter option on the home page and selecting your desired genre.
Availability: US, UK, Spain, Italy, Mexico, Germany, Brazil, and Canada
Crackle Kodi Addon
The best streaming service for HD TV, movies, and on-demand content.
Sony's Crackle stands apart from the others. You may access a large library of Hollywood movies, TV series, and original content. It also filters content by genre, from drama to action to comedy to horror.
You can also make playlists on the platform, and it will even generate one for you. Simply click 'Watch Later,' and Crackle will construct and keep a list of all movies and TV shows you've indicated an interest in.
Service Available: US
How to Install Builds on Kodi
Once you download the Kodi addons, you might want to install them in your application. If you don't know how to install it, follow the guidelines below.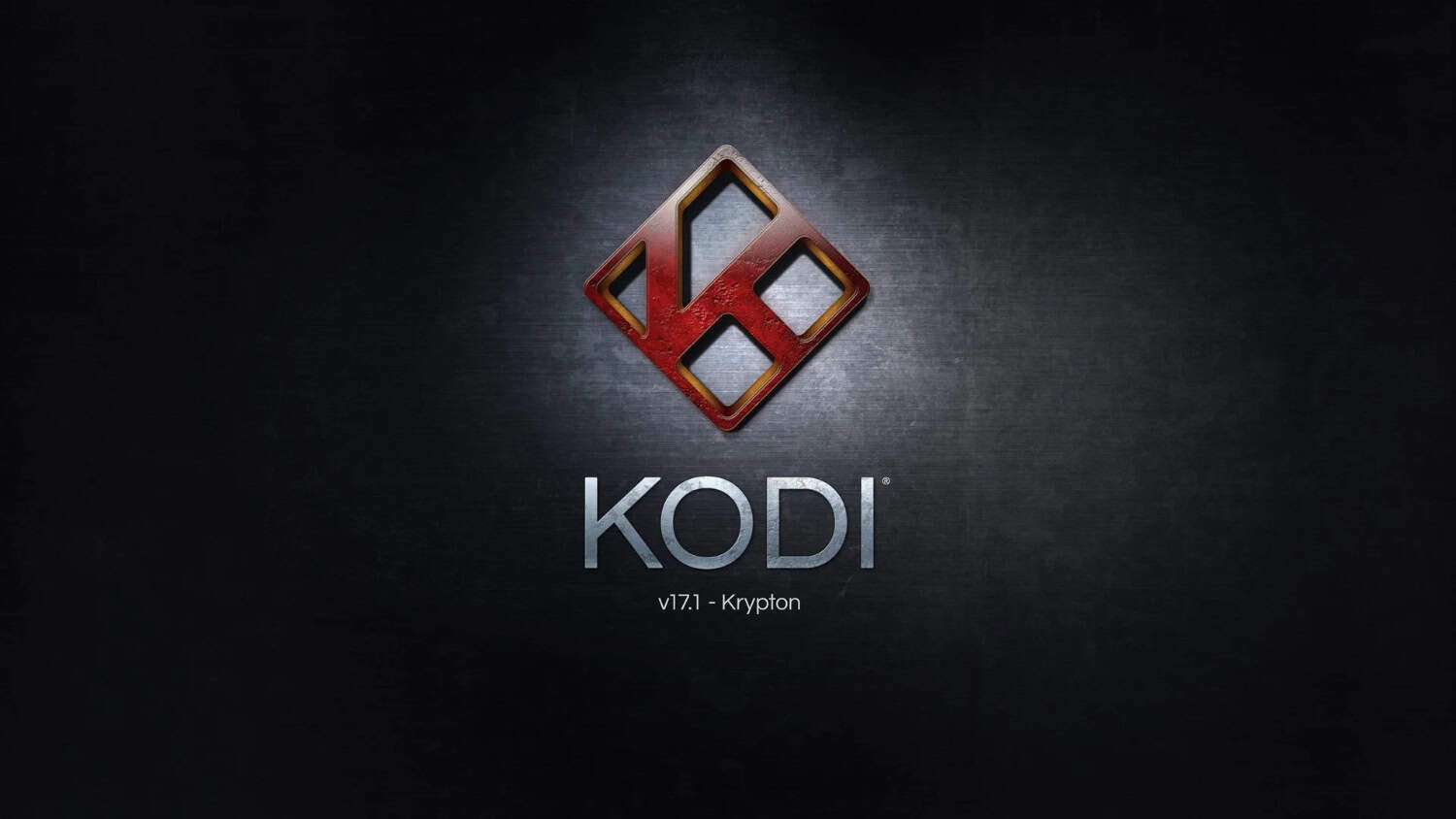 Any Kodi pre-builds installation is primarily a 3-part process as follows:
Add the Source

Install the Repository

Install the Add-on
Add the Source
Part 1 is complete because you successfully added the source. Let us proceed to the following section, where we will install the repository.
Install the Repository
You have completed Part 2 and successfully installed the repository. We will now go to the third and final section, in which we will install the addon from the repository.
Install the Add-on
That's all! You have successfully installed your preferred extension. Now, navigate to it from the Kodi Homescreen > Add-ons > Video Add-ons. Check out how to install Vader Streams.
FAQ
Is it possible to get Kodi for free?
The DejaVu Repository's FREE Kodi addon gives an unrivaled entertainment experience, with endless content, a buffer-free experience, and HD video and audio quality. The addon allows you to watch TV series, movies, anime, MMA replays, and more!
Is it possible to install Kodi on Android?
Enter 'Kodi' in the search field at the top of the Google Play Store. Depending on the Android device you're using, tap the blue search icon on your keyboard or press 'Enter.' Click 'Install' under Kodi.
How can I add free TV to Kodi?
Go to Addons> Download > Video Add-ons in Kodi, select your favorite addon, and click Install. To watch live TV, you can use one of the various Kodi addons, some free while others require a subscription.
See Also: How To Get Showtime on Kodi: Your Ultimate Guide
Conclusion
In conclusion, we learned how to install different Kodi builds on your application. Kodi customs builds are getting more famous every day because users nowadays are not limited when it comes to software. Kodi builds enable them to do what they desire. Importantly, they work on multiple platforms, including your PC and Chromebook. Hope you had fun reading this post, and thank you for your time! You may also like to learn how to install Kodi on 3rd gen Apple TV.
See also: Kodi Genesis Not Working and How to Fix It | 2023
Lead Photographer, Lead Advice Editor for @CNET in Europe. Love: the outdoors, music, food, snowboarding, animals, beer, coffee, lists. Personal views.