There is no doubt that nowadays, graphic design is the most popular and efficient must-have option for your business. There are many ways to create your own brand identity and branding. You can leave it to a vetted designer team (like Epiic), hire a freelancer, or buy an unlimited graphic design subscription. This article discusses ten graphic design business ideas for you to explore.
One can use graphic design ideas to make their business noticeable, are logos, presentation slides, catalogs, business cards, infographics, etc. Nevertheless, you will probably need some tips and ideas to make your best graphic design stand out.
If you are searching for graphic design business ideas, you are right. We have listed down ten graphic business ideas you can use. Let's get started!
See Also: 14 Best Free Circuit Design Software for Windows (Updated)
Top 10 Graphic Design Business Ideas
| Requirement | Description |
| --- | --- |
| Education | A degree or diploma in graphic design or a related field |
| Technical Skills | Proficiency in graphic design software such as Adobe Suite |
| Portfolio | A collection of design projects showcasing your skills |
| Creativity and Innovation | The ability to come up with unique and original ideas |
| Attention to Detail | The ability to spot errors and inconsistencies in designs |
| Communication and Collaboration | Ability to effectively communicate and collaborate with clients and team members |
Below are some ideas you can use to make your business more recognizable.
Logo
Every business, even a small one, needs its logo. A logo can tell your brand's story and attract and fascinate new customers. A memorable logo will be associated with your company and make your brand more recognizable. So, without further ado, let's see some ideas for logo designs.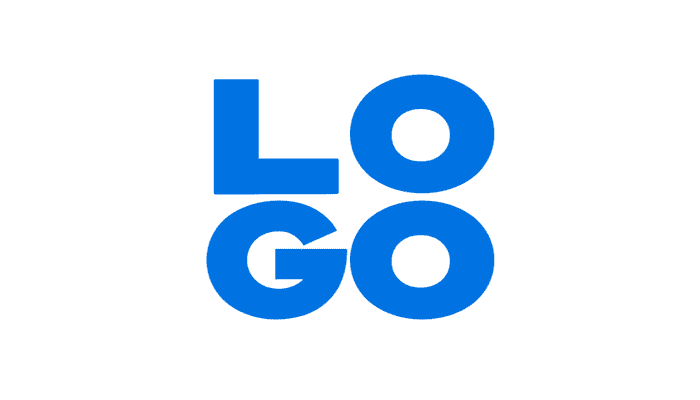 The perfect choice may be the cartoon logo. Why? Because they are fantastic and incredibly eye-catching. Nowadays, hand-drawn logos are trendy. Why? Their style and unique design are much more personal and approachable. For customers, it seems like someone in the company personally inscribed the product to start a graphic design company.
To learn how photogrammetry software can make your work easier click here.
Website Designing
Web designing is among the most lucrative and popular business ideas. It is perfect for those looking to launch their website to generate more sales and customer engagement.
The different regions of the web designing business include:
Graphic web design (including landing page design)
Web development

User experience design

Search engine optimization

Interface design
Business Card
A business card is the handiest and the most efficient way to promote your company. Millions of companies worldwide use business cards to inform customers about the company, its products, and its services. Business cards are part of the corporate style and merchandise with Free Graphic Design Software for Use.
That's why they should be both functional and eye-catching. The business card usually displays the most important information about the company and how to contact it. In addition, business cards are amazing promo materials. They help customers to learn about the company's values and the services or goods it provides. Let's look at some of the fascinating business card examples.
Package Design Service
How to start a graphic designing business? Every product demands to package. Packaging is very important in marketing and promotion. Sales depend on how attractive the package of the product is. Thus, it is much easier to promote a product with effective packaging.
Moreover, an amazing package helps your product stand out and stick to customers' memories. It is the most profitable investment to increase sales. Customers will become more loyal to your product, and your brand will be incredibly recognizable.
See Also: Top 10 Best Youtube Channels For Web Development In 2023
Marketing Brochures
Professional marketing brochures help grow businesses a lot. Their custom design gives a positive first impression of the company. The marketing brochure is not just an advertisement but also a budget-friendly and highly efficient way to develop your business.
This graphic design service will increase sales and promote the company and brand to start a graphic design business. Moreover, it maintains a positive image of the company. We've given some examples of stunning marketing brochures. Let's take a peek, shall we?
See Also: Cross-Platform App Development [Beginner's Guide]
Presentation Slides
Presentation Slides are incredibly efficient and comprehensive. This tool helps deliver information, which is why it has become viral nowadays.
Using presentation slides helps businesses increase sales, establish employee communication, attract investors, and convey information. Generally, it is difficult to underestimate the benefits and the profit presentation slides can bring with graphic design business ideas. Keep reading below for some inspiring presentation slide ideas.
See Also: 8 Best Free And Paid Fake Email Sender Services | Latest
Illustration
An illustration is a marketing tool, no matter how beautiful and impressive it may look. Its purpose is to make business more successful, provide information, and attract people. Check out these drawing apps for Chromebook. Illustrations are extremely popular, so let's figure out why:
They call attention

and are easy to understand.

Illustrations evoke emotions.

They make complex information easy to digest with ideas for graphic design.
Infographics
Infographic is a universal graphic business tool that can bring benefits to everyone because:
It helps to convey information.

Social benefits — infographics are something that you can share. Check out these free vector softwares for windows and mac.
Infographics allow the reader to understand and perceive the stats. It helps to convey emotions and experiences. For example, check the infographic "Gross miscalculation" about the scale of the conflict in Iraq in 2003.
It solves business problems. With infographics, IKEA saves time and money. For example, visual images help to assemble furniture without long manuals and technical support. Learn how to remove watermark from an image.
It helps you make decisions faster with agraphic design startup.
Catalog
Catalog printing in the era of online shopping? Is it still relevant? Yes! Being an advertising medium, catalogs are alive and remain an essential marketing tool.
Thus, if a catalog is well-designed, it appeals to the customers' emotions. Do not forget that a catalog software is a visual and tactile graphic design service. According to the psychology of advertising, multisensory advertising media are especially effective.
Flyers
Flyers are an efficient graphic design idea to promote any business. They solve diverse tasks, for example:
Flyers inform the customers, present your product, tell your brand story or describe your offers.

They promote new items.

It calls attention to the product.

They make your brand noticeable and contribute to a positive image of the company with design business ideas.

Flyers help to increase interest and thus sales.
See Also: 12 Best Free Drafting Software With Pros & Cons
Pros And Cons
Here are some pros and cons of running a graphic design business:
Pros
Here are pros of running a graphic design business.
Flexibility:

Running your own business provides flexibility regarding working hours and allows you to choose the projects you want to work on.

High Demand:

As more organizations understand the value of excellent design, demand for graphic design services is rising.

Potential for High Income:

As you build your reputation and client base, you can earn a high income as a graphic designer.
Cons
Here are cons of running a graphic design business.
Irregular Income:

Starting a new business can be financially unstable initially, and it may take time to build a stable income.

Continuous Learning:

The industry constantly evolves, and graphic designers must keep up with new software, technology, and design trends.

Time-Intensive:

Running a graphic design business can be time-consuming, especially when communicating with clients, managing projects, and completing revisions.

Ownership responsibilities:

As a business owner, you are in charge of all financial, tax, and legal elements of your enterprise.
FAQs
What are some innovative graphic design business ideas for 2023?
Developing interactive design experiences for virtual and augmented reality platforms, providing design services for virtual events, and producing unique graphics for social media influencers are a few cutting-edge graphic design business concepts for 2023.
How to start a graphic designing business?
You need great design talents, financial sense, and a compelling portfolio to launch a graphic design business. Following that, you can draught a company plan, build a brand identity, and advertise and promote your services online.
What are some popular ideas for graphic design businesses?
Some popular ideas for graphic design businesses include offering branding and logo design services, creating designs for marketing collateral, developing website and app designs, and providing print design services for promotional materials.
How much money do I need to start a graphic design business?
The amount needed to start a graphic design company varies depending on location, equipment needs, and marketing expenses. However, possible costs include design software and tools, office space, and business registration fees.
How do I differentiate myself in a crowded field like graphic design?
To stand out in a competitive graphic design industry, you can focus on a specific niche or area of expertise, offer unique and innovative design solutions, build strong relationships with clients, and develop a robust online presence through a website and social media.
Can I have a graphic design startup without a degree in design?
A degree in graphic design can be beneficial, but it is only sometimes necessary to have a degree to start a career in graphic design. You can gain skills and experience through self-study, online courses, and mentorship and build a solid portfolio to showcase your abilities to potential clients.
Conclusion
Your business deserves great and engaging designs! In a nutshell, a high-quality graphic design will quickly pay for itself in lead generation and customer satisfaction. So, what are you waiting for? Get started with these graphic design business ideas and your creative vision! If you have had issues with the NVIDIA Capture Server Proxy service, click here.
See Also: Cross-Platform App Development [Beginner's Guide]
Dedicated group of Computer Engineers making tech updates accessible to all. Our dream is to simplify and share tech news with everyone.