This article will examine the best entrepreneur Youtube channels and spell out each knowledge medium. This entrepreneur's Youtube channels carry lots of learnings with them, and we will have a look at them. 
The best entrepreneur Youtube channels are; Tim Ferriss, Behind the Brand, The week in Startups, Pat Flynn, Marie Forleo, and more such channels deliver effective content to learn about entrepreneurship. 
Read this article to live through these entrepreneurs' journey and success through failures. We will glimpse the unique content the best entrepreneur's channels on Youtube convey through their medium. By referring to this content, you will be able to gain wisdom and will get hope to stand up again after a backup. In case you want to learn coding from the best Youtube channels, click here.
See Also: 10 Best Browser Games To Play When You're Bored
List Of Best Entrepreneur Youtube Channels
In this context, we will see the best entrepreneur Youtube channels. These entrepreneurs are great not because of their success rates but due to their attitude to wake up each day with a smile and hope to gain more enlightenment through each life experience and craving for learning through each shortfall. Now let's enumerate each of the top drawers;
Tim Ferriss
A guy who worked as a technical advisor with numerous companies like Uber, Facebook, Shopify, and Alibaba, he has become the best entrepreneur through his hard work and some tactics he shares on his channel.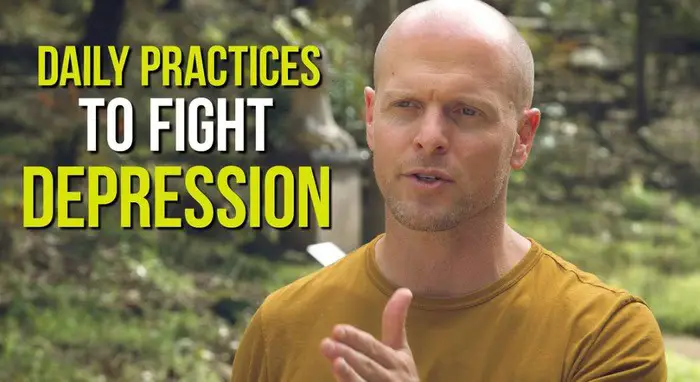 Various magazines have recognized his work, and through his work, he has inspired several young age group people. He is an entrepreneur and new york Times' best author of several books. Read this awesome article about the best travel channels on youtube.
Specifications
The main reason for his claim to fame is he delivers interactive content and covers well-founded topics. In his channels, you can take sight of;
 Money talks series in which he shares, about earning secrets, journeys of great CEOs, and interviews with the best entrepreneurs like Josh Waitzkin, Stephen Dubner, Brian Koppelman, and more such conversations with great people. 

Tactics of buying and selling Cryptocurrency; and many more secrets of cryptocurrency can be outlooked in the Cryptocurrency masterclass.

He showcases various comfort Challenges in which he will teach you the art of Eye Gaze, Learning to make decisions, and many more interesting topics.

Basics of the risky route, that is, the stock market. To learn how to earn from crypto, read the article

Bitcoin Bot Platforms You Can Start Using Right Now In 2023

. Tim Ferris also discovers the future possibilities of Bitcoin and Ethereum. 

Strategies to build your startup, maintain personal finances, and many more videos related to this subject. 
See Also:What Is Tech Consulting And When Do You Need It?
Pat Flynn
This is one of the best business youtube channels.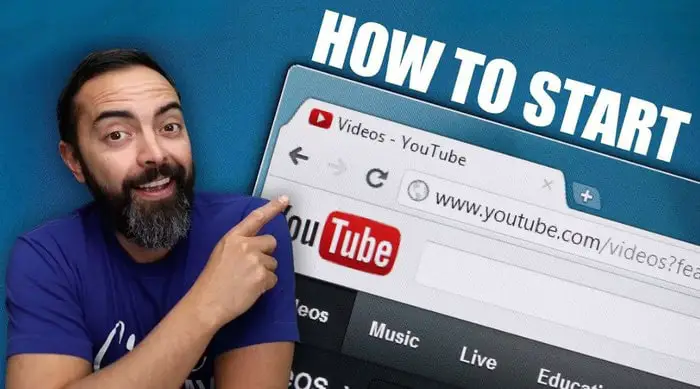 He will give you the best tactics to earn and save more money. He portrays the content based on his learnings through his sufferings. 
Specifications
On his channel, you can view the following content with his personalized touch of uniqueness and bit of poetic lines; 
You can experience and learn new courses related to How to build a website, Content Creation Tips, Technical Analysis in the market, and how to make your life best through his channel. 

He will give you the action plan for creating your own business, how to become an entrepreneur, and How to make effective sales and marketing. 
Check Out Top 10 Best Youtube Channels For Web Development In 2023
Behind the Brand
Rather than the front-end fame of entrepreneurs, it spotlights behind the famous scenes of hard work. Bryan Elliot takes several interviews with famous entrepreneur's on his youtube channel and brings light to their tales of life.
On his Youtube channel, you can pick out the best lessons like:
He brings the best advice and motivation for making something big after the fall; Mel Robbins, Tilman Fertitta, Simon Sinek, and many more such big names come to this place and share their experiences of making a big brand. 

Not only Entrepreneurs, but he also highlights the success secrets of some big names in the music and art world.

Furthermore, in his playlist named best advice of successful entrepreneurs, you can enjoy various tête-à-tête with great entrepreneurs and gain various ideas about their business world. 
See Also:8 Technology Challenges Businesses May Face In 2023
Marie Forleo
Her deep theories of knowledge in speech have been reflected in great results in the lives of several people. Through her content, she ensures to answer all the problems of her audience through an intriguing content and comical approach.
She has discussed several interesting topics related to aspects of the business and how business is formed. Let's have a glimpse of her content:
Focus on the inner side

– In any business, content creation plays a vital role. Through her playlist, you can learn various writing tips and how to take out a storyline by focusing on your inside. This makes her the best out of the other entrepreneur's youtube channels.

Implementation plays better than talent

– To take your first step matters rather than more talent. You can opt for her playlist called Critical advice for Creative Entrepreneurs. 

The truth of life-

Stress is a major part of the life of entrepreneurs. Marie also has that solution in her playlist, Manage your stress. 
See Also: 8 Best Crochet YouTube Channels To Follow In 2023

GaryVee- Gary Vaynerchuk
Without any doubt, his channel is one of the best entrepreneur channels on Youtube. He shares various interesting content related to business.
He is an entrepreneur with a youtube channel who takes on the platform to share numerous lessons related to entrepreneurship.  Specifications Follow him to enjoy the wonderful lessons related to business; 
Enjoy a mug of tea with a soothing life experience talk with him. 

He takes several business meetings with several entrepreneurs, influencers, and creators. 

He also discusses various key strategies related to marketing. To gain skills related to digital marketing,

See Also: 10 Best Drawing Apps For Chromebook In 2023 | Free And Paid
FAQs
Which is the best businessman youtube channel?
We have discussed several youtube entrepreneur channels; some of more best entrepreneur channels on Youtube to enhance your skills are; • Neil Patel has a family of about 1 million followers on Youtube. His channel is one of the best entrepreneur Youtube channels. • Skillshare- Here, you will experience several creative techniques for doing business through innovative ideas. • Small business toolbox-Here you will get several ideas to grow your small business.
Who is a successful Youtuber in India?
Bhuvan Bam, his Youtube channel is renowned as BB ki Vines, and with his creative content writing and perfect timing for comic play, he achieves more viewers on Youtube.
Which Skills are required for a good businessman?
• Communication skills- You must connect with clients to understand their needs for better sales. • Leadership skill- A leader decides the journey; the better leader creates a good path for their predecessor and the company. • Better finance, sales, and digital marketing knowledge are crucial in business.
Which is the best public speaking Platform?
TEDx Talks is the best youtube channel which is composed of various videos related to motivation, several local ideas, and various learning tactics to enjoy and enhance your skills from this channel.
If you want to add groceries to your kitchen to make the best recipes, read this article to explore grocery list apps. 
Conclusion
In this article, you were presented with some of the best entrepreneur Youtube channels; you can learn skills related to business. We found their smile and quality of accepting things as they are. We also took a sneak peek of their youtube channel and elaborated on their content. Explore more of these channels to learn new day. May you face setbacks, but stand up again and start the game with great enthusiasm.
Check out: How to Avail Local Channels on FireStick Amazon? 
Freelancer Michael Franco writes about the serious and silly sides of science and technology for CNET and other pixel and paper pubs.