Here, you can tour the best travel channels on youtube. First, to explain travel, we have summarised it for you; take a glimpse of it. 
This article will find the best travel Youtube channels like:
Curly tales UAE
The Bucket List Family
Mountain Queen,
Kiun B
Mountain Queen
Each Youtube channel has something unique about its journey, and this article will show you all. We will take a detailed glimpse of each youtube channel and its content. We will discuss the content these travel youtube channels deliver and which places they discover.   
See Also: How to Avail Local Channels on FireStick Amazon?
Best Travel Channels On Youtube Channel 
The best travel youtube channels will guide you on how smartly you should travel Worldwide. They will give you the best recommendations for travel within your budget and help you to take to new and the best places in the World.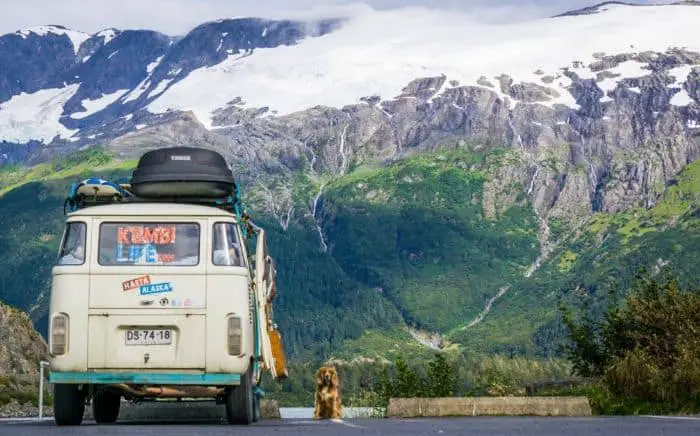 So let's have a glance at these best youtube travel channels;
Curly Tales
This channel will give you a sneak peek of the best travel and food places to explore and will also take you to the celebrity World by having a tête-à-tête with them.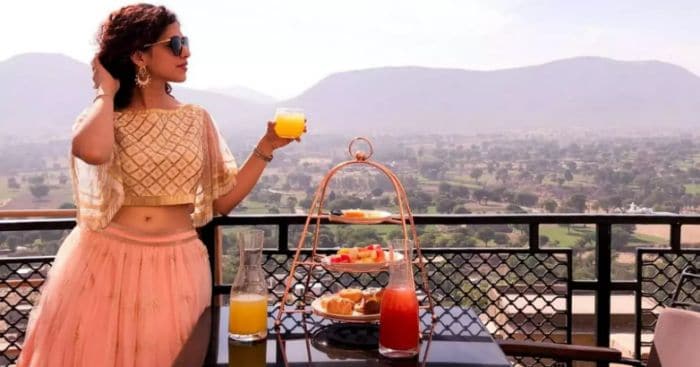 Kamiya Jani is the founder of this beautiful channel, and she has the delightful concept of exploring the places with the hidden gems of it like local markets, street food, great conceptualized cafes, various valleys, and lots more. 
Several content creators are associated with this channel; these creators explore each lane of the place and bring light to the place. They take interviews with celebrities, and you can explore their World through their talk. Through their videos, you can experience funny traveling videos and that time beautiful scenery behind them. 
Here you will get familiar with the streets of Madhya Pradesh, some ancient heritages of India which gives a glimpse of the sacrifices of our Indians, and some places like Dubai, London, and many more amazing destinations. Curly Tales is one of the best travel channels on youtube.
https://www.youtube.com/watch?v=Th60_D_iUpU&ab_channel=CurlyTales
See Also: How To Read GPS Coordinates Easily? [Complete Guide]
The Bucket List Family
Travel influencers and their kids have started their journey as travel content creators. They sold out everything and began a journey to explore the World.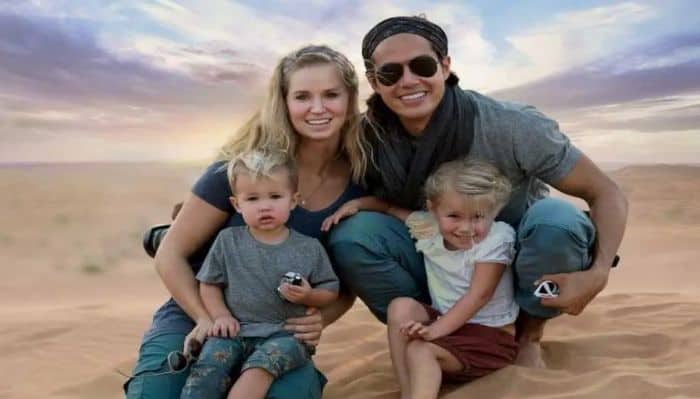 They have traveled across many countries in the World, and from there, they showcase unforgettable memories through videos and their mind-blowing content creation tactics. 
The bucket list family light on the chores and lights of different cities. Follow them to explore brilliant regions of the World. From discovering latent palaces of underwater adventures to showing the streets of Mexico, they discover latent places and give a glimpse of budget-friendly traveling.
See Also: Generate Fake Airline Tickets Or Boarding Pass | 6 Best Websites | 2023
Best Travel Vloggers That Travel Around the World
Here we will look at the best travel YouTubers who run the best travel channels on youtube; they might be solo travelers but will give you a glimpse of every detail of the location. 
Sonia's Travels
She is one of the best travel vloggers on youtube, a solo traveler, and makes sure to bring light to the best adventurous and thrilling places in the World.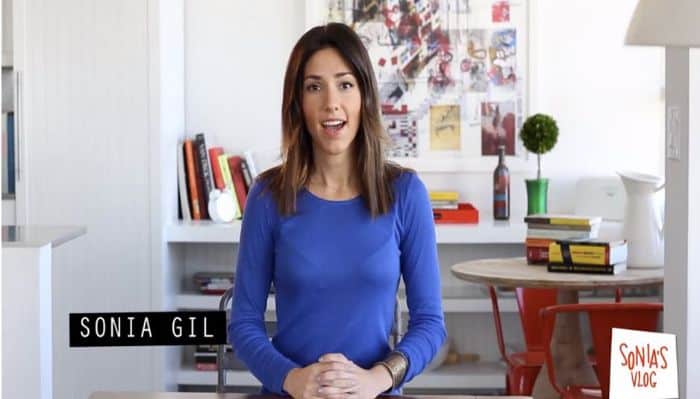 She travels across the World, and through her videos, you can see minimal budget planning trips, the best restaurants, and lots more. The Youtube channel lets you explore the best places in New York City, London, Berlin, and many such beautiful locations. 
She discovers not only new places but also new cultures, traditions, and food habits of those living there. She mostly enjoys the ride to luxurious places and goes to unearth the best food and artistic places of that location and track down the best small towns around them. 
See Also: How To Add Album Art To MP3 Files (Top 5 Methods)
Eva Zu Beck
She is a solo wanderer and explores the best Places around the World.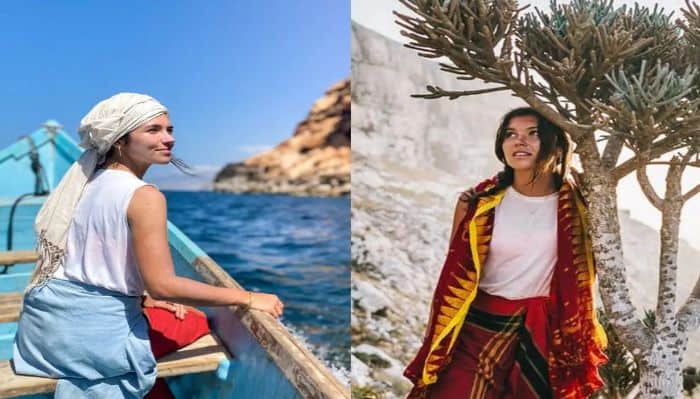 She allies with the best adventures, which offer safety and superior culture. She creates lots of content on exploring the best places on a budget and treks down to the poles apart places and sometimes the dangerous places too, but brings about the best experience of the place. 
On her Youtube channel, you can see content like the streets of Mexico, the wild and thrilling adventures of Romania, and track down the beauty of frosts like Mount Everest and various best trekking areas. 
See Also: Top 10 Best Business Channels On YouTube Of 2023 [Must Watch] 
Hey Nadine
To make her life more exciting and thrilling daily, she is a full-time travel content creator. You can tour the magical World that the best people and beautiful places surround through her videos.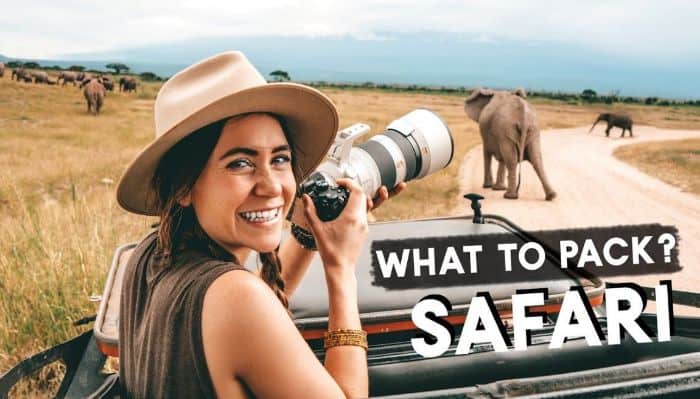 Her content showcases the laughing valleys, pretty picture towns, and a journey to sky experiences of Switzerland. It highlights the world's smallest country, Rome, Italy, and uncovers every detail. 
She catches sight of pleasing Waterfalls, caves, forests, and lakes on a dangerous journey to explore the World. She goes to Russia and more such hidden gems like the Taj Mahal. Hunting channels on Youtube are very popular these days. People love to watch videos of hunters catching animals in the wild. You can also see some of the best channels.
Check Out:  8 Ways To Search Background Audio Of A YouTube Video
Some Of The Best Travel Channels On Youtube To Learn More About The Beauty Of Frosty Places
Kiun B
 This is the travel channel on youtube that explores the hidden beauty of Yakutsk. They manifest the Magnificent valleys, Villages Yakutia. He discovers the coldest regions covered with white snow and many more festivals in villages. Also, read this article to know the best Spanish channel on Youtube.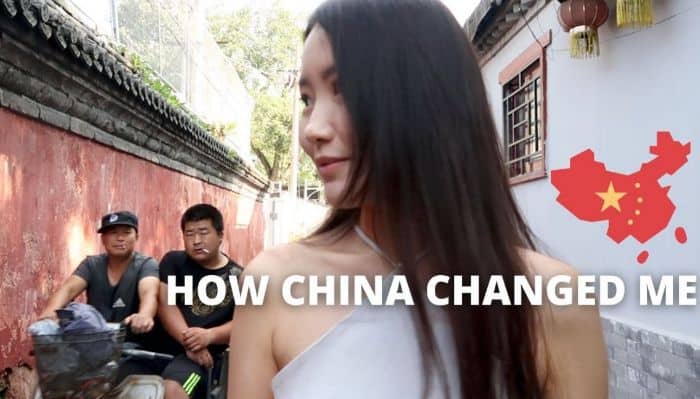 Through their channel, you can enjoy different locations in  Yakutsk. Kiun B is one of the best travel channels on youtube; here, one experiences the beauty of Yakutsk.
Mountain Queen
 This is a channel for mountaineers; This channel will take you on a trek of dangerous mountains. Their videos cover the white beauty of different summits, and you can relish various travel series of High Altitude, Science, Mountains, and insightful news.

See Also: 5 Best Free Green Screen Software To Use In 2023
FAQs
Who Are Some Other Travel YouTubers?
Some other travel YouTubers who will give you a sight of the World are; Varun Vagish, his travel channel is renowned as Mountain Trekkers Nikhil Sharma is one of the best travel content creators, and his youtube channel is named Mumbiker Nikhil Lakshmi Sharath- she explores the best heritage site in the world
Who Is Ahead Of The Game Among The Top Travel Vloggers?
Dan Flying is ahead of the game among the top travel vloggers. His work has received honors and has been highlighted in numerous journals.
What YouTube Travel Channels Do You Think Are The Greatest In 2023?
In the year 2023, the famous best travel youtube channels are; Drew Binsky- this YouTuber rocks the list Travel Yourself- Gives you a ride of the whole World.
How Can One Become a Travel Influencer?
Before exploring the World, Try to Explore Yourself; Explore your niche Improve your soft skills like video editing and photography skills, and communication skills, Learn the tactics of Hashtags and start your Instagram account.
See Also: Best Christian YouTube Channels To Follow | Top 9
Conclusion         
Life's journey is all about exploring and grasping opportunities; learning plays a huge role. In this article, we have taken sight of the best travel youtube channels and the best travel vloggers on youtube; these channels share their experiences and bring you the best destinations to discover. They also unfold the secrets of traveling wisely and share time budget-friendly tactics to explore the World. 
 See Also: Top 10 Best Youtube Channels For Web Development In 2023
Freelancer Michael Franco writes about the serious and silly sides of science and technology for CNET and other pixel and paper pubs.