When we enjoy our lovely songs, most of us like the beautiful or cool album art which features along with the songs. Not only do these cover arts provide valued information like the artist's name, the title of the song, etc. These photos also help to give an aesthetic view of organizing the songs.
Have a quick look at how to add album art to mp3 without a Windows media player:

Download the desired album art image in a compatible format (JPEG, PNG).
Install media management software like MusicBee, VLC, or iTunes.
Open the media management software and import the MP3 file.
Locate the option to edit the MP3 file's metadata.
Find the album art field and choose the option to add or insert an image.
Select the downloaded album art image from your computer.
Save or apply the changes to the MP3 file's metadata.
Verify that the album art has been successfully added to the MP3 file.
Below I shall discuss very simple steps to Add Album Art to MP3.
See Also: 6 Best Duplicate Photo Finder Tools for windows
Ways to Add Album Art to MP3 Files
So, here are some of the common ways to add albums to your Mp3 files.
Windows Media Player
Steps:
Launch Windows Media Player on your PC. Click the "Start" button, and seek for "Windows Media Player." Click it to launch the program. Once in, click "Switch to Library" to view your music library on the player.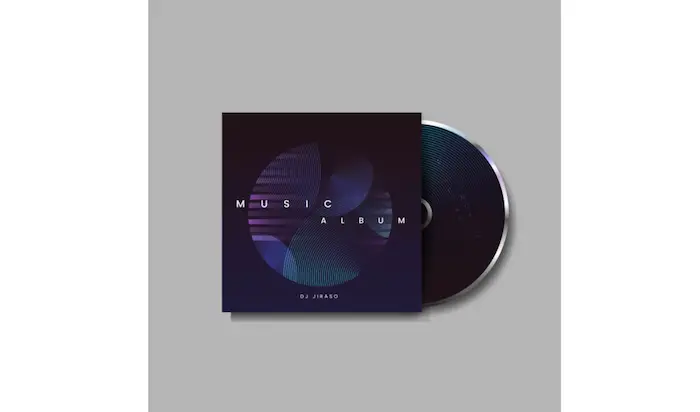 2. Copy the image you want to use as your album art. Search the image on Google Image Search, and download it to your PC. You may also have your required image pre-existing on your PC. In any case, navigate to the image wherever it is stored, right-click on it, and click "Copy."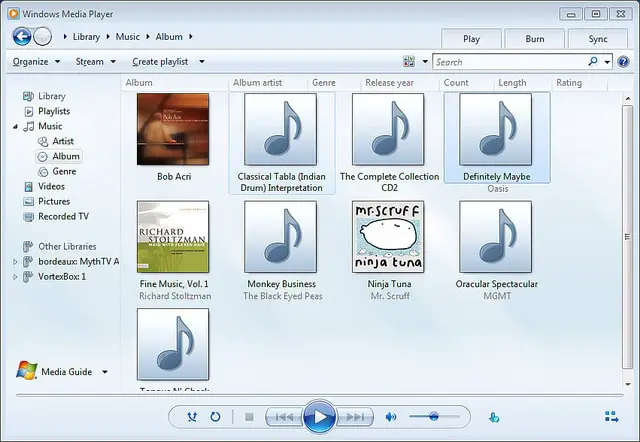 3. In the music library on Windows Media Player, find the MP3 tracks or albums to which you want to add new cover art. You can find them by navigating through "Library"-> "Music" -> "Album."
4. After you find the album, you want to change the cover art in the music library, right-click on it, and click "Paste album art." And there, it's done.
5. At this point, it is to be noted that the existing album art will be deleted completely, and to retrieve it back; you would need to find the picture back manually. The image format can be any: GIF, PNG, JPG, etc.
Visit:
iTunes
The next thing you know, iTunes has searched all the missing album art for you.
If you want to do this for one specific album, right-click on it, and select "Get Album Artwork."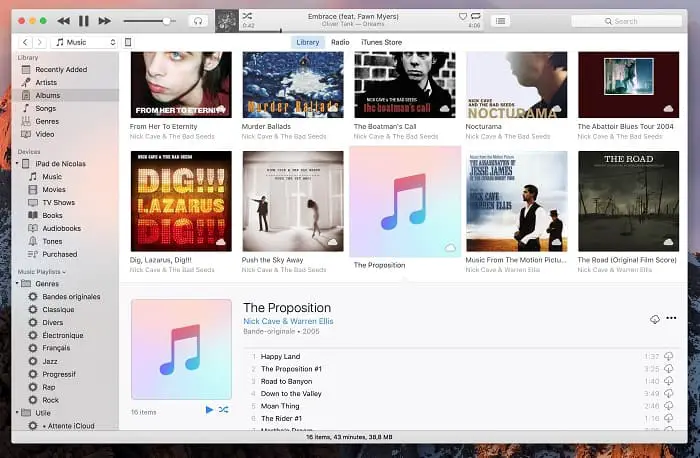 However, you may want to add artwork of your taste. As such, follow these steps below:
Search for your desired images on the Internet. Right-click on it to download and copy it to your PC. Inside iTunes, find the album to which you want to add the art. Right-click on this album and click "Get Info." Choose "Artwork" and " Add Artwork " in the popup." You can add a new picture and view the old one. The old one is to be deleted by right-clicking on it.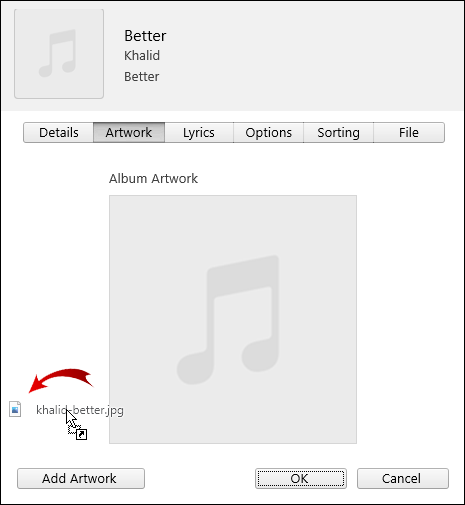 Visit: ITunes player
Wondershare Filmora
Steps:
For the first step, you need to import all the related files, both the MP3 tracks and the pictures to be used for album art. Use the "Import" button to effect this.
2. Use the drag-and-drop method to Add Album Art to MP3. Add all the MP3 files to which you want to add the cover art, to the Music timeline, by dragging them to it. Similarly, add all the images to the PIP timeline using the same dragging technique.
3. Next, you would want to sync these images to the music files. To do this, place your cursor at the end of the image.
When an "I" icon appears, drag it and fit it to the whole length of the MP3 file. You can use the "Play" button to preview the effect. If satisfied, click on "Create" to save it in MP4 format.
Wondershare FilmoraThere is also options for direct upload to Facebook, YouTube, etc.
Visit: Wondershare Filmora
See also: 8 Best Free Mac Media Players to Download in 2023.
Album Art Grabber
Album Art Grabber is a suitable application for adding Album Art to MP3.
Steps: 
Firstly, install the application on your Android device. Launch it. There are three buttons "Grab," "Clear," and "Prefs." Tap "Clear" to remove the wrong album art. Next, press "Grab." The album art finder will automatically update the required album art. In addition, other such applications for Android are Cover Art Grabber and Cover Art Finder.
To Add Album Art to MP3 tracks on your iPhone:
You can find the best Mac media players here. Simply copy the MP3 tracks to your PC, set the desired images, and send them back to your phone. Alternatively, you may use other third-party applications like MP3 Cover Downloader and KeepVid Music, which are helpful.
Visit: Album Art Grabber
FAQS
Can you add album art to mp3 files?
You can add album art to mp3 files using tools like VLC Media Player for Android and iTunes for iPhones. Other applications like Windows Media Player and Mp3tag can automatically scan and add them to MP3 files. You can also use Discogs and MusicBrainz to add image covers to MP3 files.
What app can I use to add artwork to MP3?
An app like Album Art Grabber is a free and efficient application to add artwork to MP3. It downloads artwork for songs saved on your mobile phone, but album art downloads them automatically if it is a song from a streaming service.
Where is the MP3 album art stored?
The album arts are in the same folder as the songs. To acquire them, set your folder visibility to show hidden files also. Then the album art would be visible.
How to check album art on MP3 in Windows 8?
To check the album art of downloaded music in Windows 8, Go to the Window Media Player and Press Right Click Button on the song to acquire Album info. Next, click Update album info and check the album art of your MP3.
Conclusion
In conclusion, the abovementioned methods are effortless to implement and assure a satisfactory response.
Dedicated group of Computer Engineers making tech updates accessible to all. Our dream is to simplify and share tech news with everyone.