Art is the best way to unravel your spirits and creative imagination. The creative spirit in a person might be high. But they need support, inspiration, and assistance to kindle the artistic spirit. The best art history youtube channels are listed here. You can find some good videos to help you with artistic endeavors. It is the right place to lose your artistic imagination to flying colors.
Among numerous art history youtube channels and artist YouTubers, here are some best youtube channels you can follow:
Proko
Tate
Smarthistory
The Art Assignment
The National Gallery
Alphonso Dunn
Google Arts And Culture
Are you an artist, or do you want to become an artist? Do you want to know the cultural aspects behind fine arts? Do you want to explore the differences between classical and contemporary arts? You can get the best suggestions below. Check it out and enjoy your journey as an artist.
Check Out These Channels If You Want Art Related Videos
Nowadays, art lovers are very much interested in watching art-related videos. They want lectures to increase their horizons of imagination and creativity. They started their youtube channels to reach out and help aspiring artists and art admirers. So that they get more information based on fine arts. The youtube art history channels aim to give lectures on art and explore the trends in artworks of different periods. They provide step-by-step guides for creating artwork. They also research the historical context of artworks and analyze the cultural importance in art fields.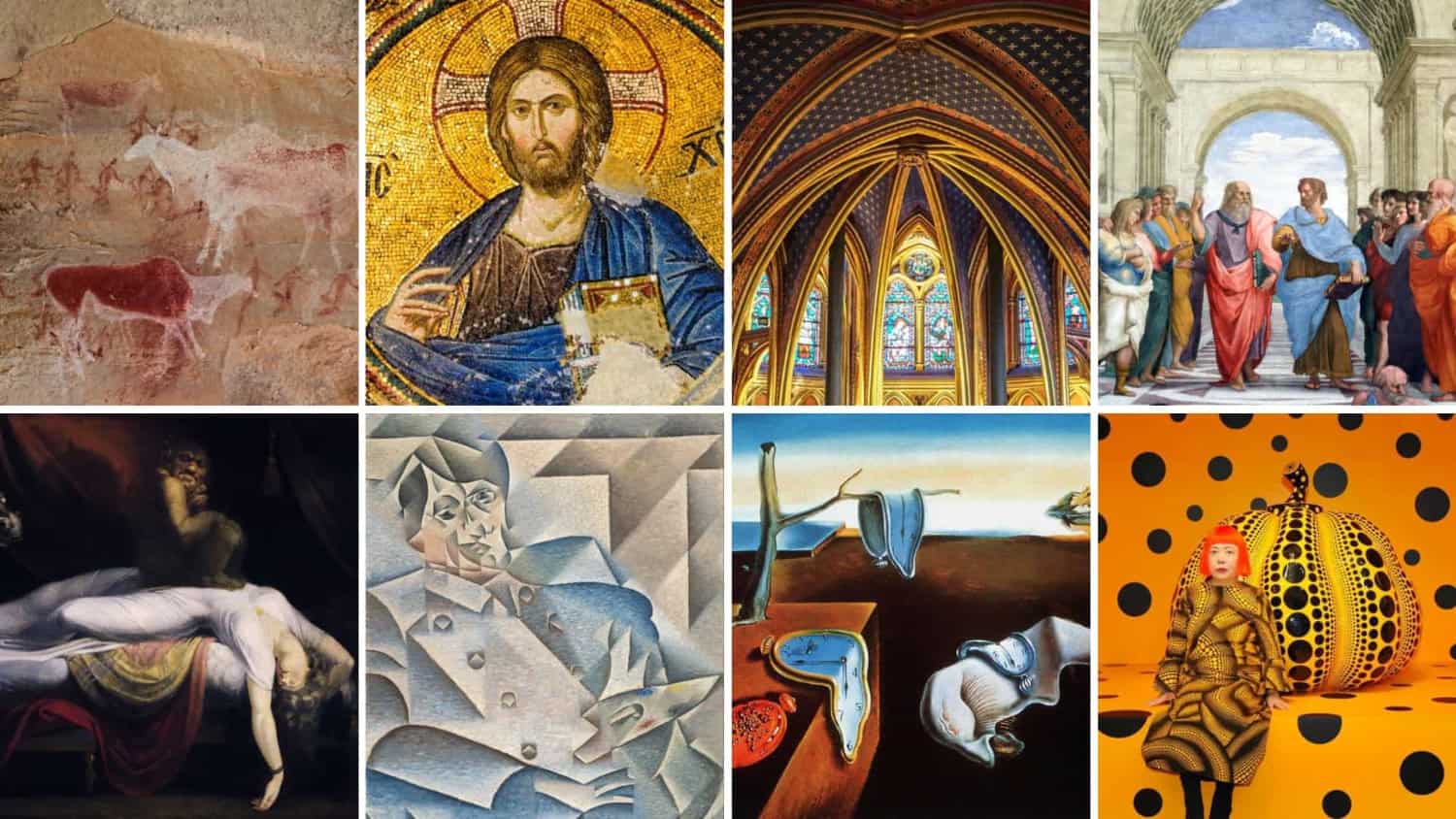 Let us look at the best art channels for those interested in different art areas.
Proko
Proko is one of the best art channels where you can find basic art classes. It includes drawing classical human figures. This channel provides courses for art lovers in a very entertaining and engaging manner. The main highlight of this channel is being helpful to beginners. It provides complete guidance, from the beginning, for an artist.  They also make you practice drawing and provide feedback to improve more. Thus, Proko is a good choice for a beginner. 

You might now be wondering where you could get free drawing areas. You can get some great and helpful free drawing software here. 
Visit: Proko – YouTube
Tate
Tate is a popular art history channel. It gives information about classical and modern art forms. This channel analyzes important information on art from different parts of the world. They study it through reviews, interviews with popular artists, live art shows, etc.

This event provides the nuances of art history in every artistic field. Tate is the place for an enthusiast to discover and explore art, from traditional to modern and contemporary artworks.
Visit: Tate – YouTube
See Also: Read The Best Romance Manga With Good Art [11 Best Japanese Comics]
Smarthistory
Smarthistory is one of the most reliable sources for art-related videos. It is also the most favored art history channel on youtube. This channel will help you to get an overall outlook on art from all over the world.

This channel gives you a mere demonstration or lecture on a certain topic. And it aids you in getting a critical perspective on the artwork you see. This makes it much more appealing and interesting.
Visit: Smarthistory – YouTube
The Art Assignment 
The Art Assignment is an art-related educational youtube channel. It explores art history from a modern perspective. This channel also emphasizes the traditional ways of looking at sculptures and paintings.

This is an outstanding choice that focuses equally on classical and current art trends.
Visit: The Art Assignment – YouTube
See Also: Glimpse Into A New Era- The Best Documentary Channels On YouTube
Google Arts And Culture
Google Arts and Culture is an art youtube channel that gives you the best art videos on youtube. This channel aims to explore art and culture worldwide and bring it to art lovers.

 This channel focuses on art and art history. It also focuses on the cultural impact of art. Its influence on the world of art is discussed.
Visit: Google Arts & Culture – YouTube
The Art Of Aron Blaise
Aron Blaise is a famous animator and Disney character designer. He is an amazing concept artist who provides animation classes. He gives digital painting techniques to aspiring artists through his instructive videos.

If you are interested in animation and wildlife art, you can opt for this channel.
Visit: The Art of Aaron Blaise – YouTube
Alphonso Dunn
Alphonso Dunn is an artist who draws using ink and pen. He gives lessons on drawing, using pen and ink, drawing human anatomy, using watercolor, etc.

Dunn creates youtube videos for serious and steady art students. He also writes books on drawing using ink and pen. 
Visit: Alphonso Dunn – YouTube
The National Gallery
The National Gallery is a youtube channel that unravels the facts behind great paintings from the past to the present.

The channel gives access to interviews with famous artists, live art sessions, etc. It also consequently analyzes fine arts and artists of different periods. 
Visit: The National Gallery – YouTube
See Also: How To Add Album Art To MP3 Files (Top 5 Methods)
FAQs
Who is the best art Youtuber?
Several YouTubers provide lessons on various nuances of art. Proko, Tate, Smarthistory, The Art of Aron Blaise, The National Gallery, are the most popular among them.
Where can I get art history resources?
If you are interested in the historical development of art and the cultural importance associated with art, then Google Arts and Culture would be a great choice. Google Arts and Culture gives a detailed analysis of the relationship between art and culture and focuses on art history.
How can I learn art history?
Apart from visiting a museum, exhibitions, or reading books, watching art-related videos is the easiest way to learn the art and art history. This is the most effective way to learn and improve art, especially if you are a beginner.
Which is the most famous art channel on youtube?
Among famous art channels that give information, art history lectures on youtube, and demonstrations on art, Proko, and Smarthistory is a wise choices.
Conclusion 
An artist's interest is creating innovative and striking artworks using various techniques. They dive into the artistic creations of other artists. They analyze art trends from traditional to modern periods. And they study the effect of culture on various artistic works. All this information enables them to get more original and contemporary ideas. They can create their works with a unique touch. Therefore, here we have compiled the best art history youtube channels.
These art channels are easy to follow. Artists of any level can learn from them.  This can help you with every art-related need. You learn to hold a pencil. Or explore how the temperament of the period affects art. These channels provide you with the best guidance.
See Also: Top 10 Best Free Graphic Design Software For Use
David Carnoy: TechyHost's and CNET's Executive Editor, leading member of the Reviews team since 2000. Covers gadgets, specializes in e-readers and e-publishing.