Are you interested in graphic design? Then this article is for you to find the best free graphic design software. Creating unimaginable things, in reality, is possible. Have you ever wondered about the background in adventure movies? You can even develop buildings using architectural design softwares or cars using multiple car designing softwares. Do you know such an imaginary place does not exist in this world? They are just the creative ideas of ordinary people. Using the technologies makes life to one's creative mind possible in this decade. You can also custom print anything on clothes using PrintedLand for your family! Graphic design is everywhere, from newspapers and magazines to branding, websites, posters, books, etc. You can also find the best construction and design apps here.
The best free graphic design softwares include SVG Edit, Gravit Designer, Draw Plus Edition, Inkscape, and Blender. These free apps have a good interface and also help in marketing the products or even doodling for kids using some drawing softwares; the designing works as an advertising agent to attract customers to the brand.
Read more to understand this issue. If you have had NVIDIA Capture Server Proxy service issues, click here.
List of Free Graphic Design Software
Here is some graphic design software you can use to design your advertisements. Here is the best free Graphic Design Software in this article.
SVG Edit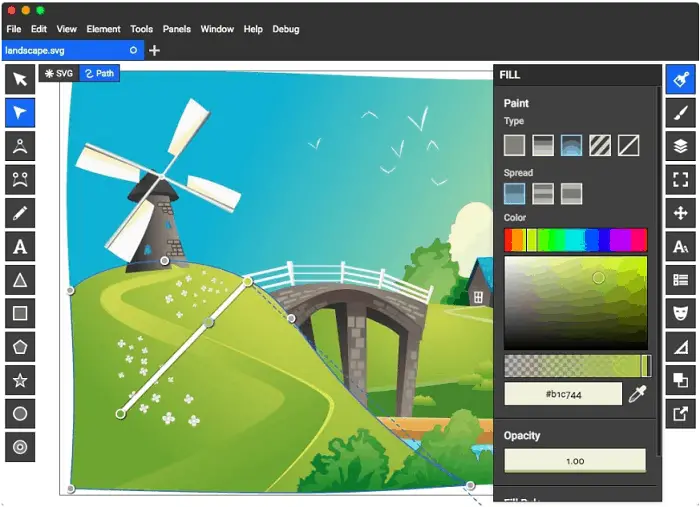 SVG-Scalable Vector Graphics is built on CSS3, JavaScript, and HTML5. It is a graphic format in which the shapes are detailed in XML. It helps you to create vector graphics in 2 dimensions. The updated web browsers display the created graphic designs in JPG, PNG, and GIF.
Download SVG-Scalable Vector Graphics here
Also see: Top 3 IPhone Tracker Apps To Consider Using In 2023
Gravit Designer (Now on Cloud)
It is a full-featured free vector design app for better works. Using this single tool, you can easily handle presentations, screen design, Prototyping and animation, illustration, and high-quality icons. Structure your content with natural layers and symbols.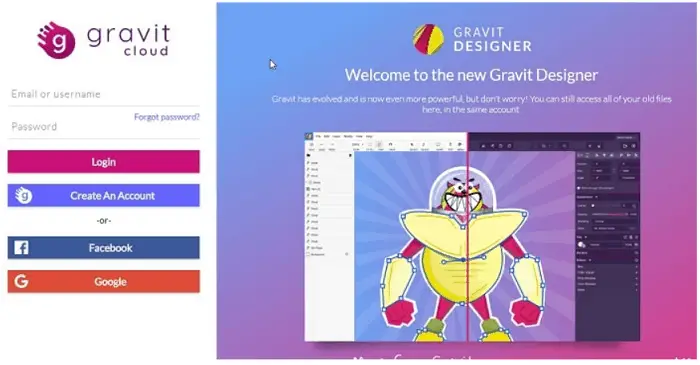 You can easily export PDF SVG and images into the Gravit platform like Importance Of User Interface. It acts as a powerful tool to give free rein to your creativity.
Also see: 12 Best Free Drafting Software With Pros & Cons (2023 Updated)
Draw plus Edition
It is an ideal software for creating logos, media designs, and vector artwork for your office or home. This software gives a realistic view of your artistic requirements. Draw Plus is a vector drawing program since you will not have any difficulties exporting the graphics into the web and printing it.
Editing your graphics via this tool is very easy; you can edit the text, customize the shape of the pictures, and edit the curves with precision.
Also see: 14 Best Free Circuit Design Software for Windows (Updated)
Inkscape
Are you looking for the Best Free Graphic Design Software and then Inkscape will satisfy your need to create professional graphics. It has advanced SVG integration features where you can prepare a web design easily. It is open-source and easy to handle for the user.
As it has the 3D boxes tool, you can draw and edit your graphics faster. The Bezier curve tool in Inkscape will allow you to create tricky shapes, and it offers you to develop layer transparency effects.
Here you can add numerous text and images and expect 100% quality in the pictures. It will be the best choice for creating graphics for free. If you're interested in creating effects on your images but cannot afford Adobe, here are the best After Effects Alternatives you can choose from.
To learn how photogrammetry software can make your work easier, click here.
Blender
Try the 3D Blender to create fantastic animation, 3D modeling, simulation, video editing, game creation, composting, etc. It is an open source for developing your product on the 3D platform. Blender is more popular across the world among artists and animation professionals.
It is available for Windows and Mac softwares. If you are new to the software, there will be self-explanatory icons and panels with tooltips for every feature and option. It supports the following formats TGA, OpenEXR, Cineon, COLLADA, 3D Studio, FBX Export, SGI Movie, etc.
See Also: Free Disney Font Generator | Top 5 Listed for 2023
Paint.Net
It is one of the Best Free Graphic Design Software in 2017, with a lot of online help in the tool. Paint.net is user interface software for creating graphics and animated pictures in the Windows system. It has features like editing and adding special effects to the photos, support for layers, and various other useful tools.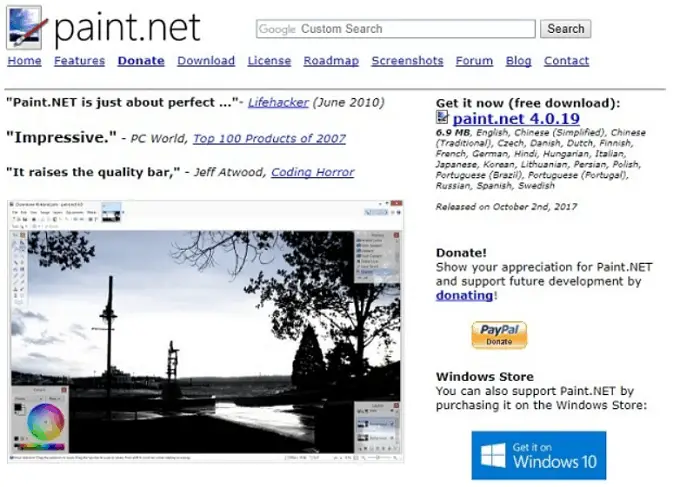 This software has been created to replace the paint in windows, yet its growth is good with many different features.
Sculptris
If you are new to the digital world, this software released by Pixologic paves the way to learn graphic design without any prior technical knowledge. Sculptris is a 3D modeling application in which, when it gets started, a ball of clay will appear in the middle of the platform.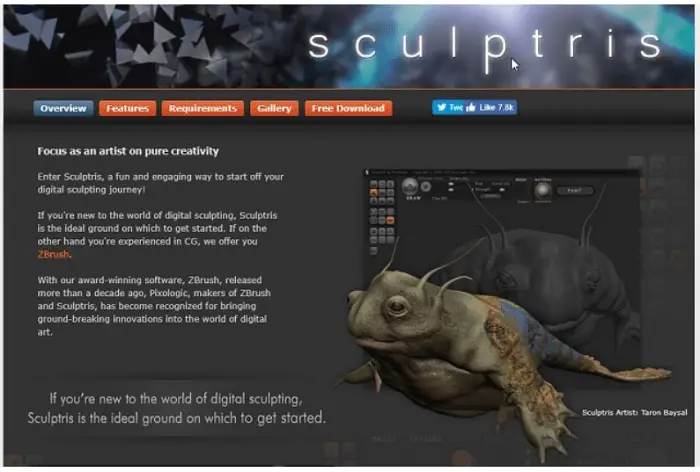 Controlling keys will be present at the left, called digital hands. Using those hands, you can model the clay according to your creativity. It acts as a learning tool for you to become a good artist. With continuous practicing with this tool, you can easiContinuoushandle high 3D modeling pr allows you to download Sculptris here
Easel.ly
Using Easel.ly, you can create infographics based on your artistic skills and creative mind. It provides various themes, shapes, objects, and texts to pick up your style and give life to your creativity.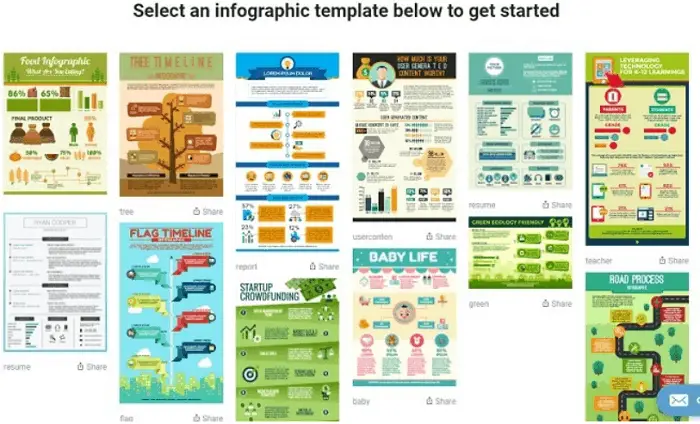 You do not need prior knowledge or experience to create these powerful visuals. Indeed, it deserves a spot on our Best Free Graphic Design Software list.
Daz Studio
If you are ready to create extraordinary animations, this tool is for you. It gives you unique features like accessories, animals, virtual props, and vehicles to develop penultimate graphics and animations.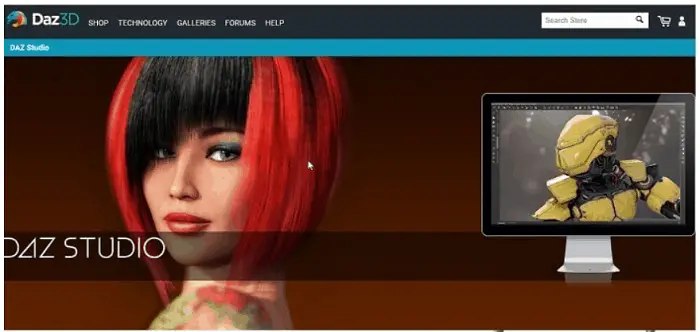 It is a 3D morphing and real-time rendering tool which GPU accelerates to get the finest results. The site tutorials help you become a dexterous 3d artist professional.
GIMP
GNU Image Manipulation program is among the Best Free Graphic Design Software in 2023. It is accessible on UNIX, Linux, Mac, and Windows platforms. You can consider it as the advanced version of Photoshop.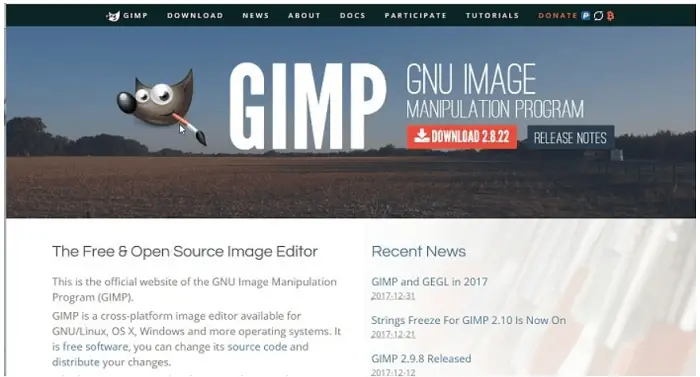 Photoshop users can easily handle this best design software for creating your Graphics. You can have enormous tools in the software for adding effects to your creation. It supports all file formats. Adding multiple fonts to this tool is one of the most underrated features ever.
Yes, now you can decide which software to select to become a talented professional in the digital world. You can even design mobile app interfaces using one of these apps.
FAQs
Can you do graphic design for free?
Crello stands out as a front-runner among the top choices for free graphic design software. Boasting an impressive collection of over 30,000 templates that are easily accessible, the platform adeptly caters to a diverse spectrum of needs, including content-related marketing, advertising, and blogging initiatives.
Can I use Canva for free?
Canva provides open and unlimited free access to all individuals. Moreover, for those desiring enhanced capabilities, the option to seamlessly upgrade to Canva Pro is available. This advanced version enables users to effortlessly create and curate designs and content at a professional level, catering to a wide spectrum of creative demands. Through this upgrade, you can elevate your design skills and produce impactful content.
Can I do graphic design without coding?
While graphic designers aren't necessarily required to be expert coders, having a grasp of coding languages like HTML, CSS, and JavaScript can greatly assist them in their work. This understanding not only enhances their interaction with the tech team but also elevates the quality of design outcomes. Learning to code not only streamlines communication but also sharpens the designer's skill set.
Can I do my own graphic design?
Explore options like Vecteezy, CorelDraw, or Inkscape, alongside other free graphic design tools. When you're prepared to elevate your technical skills, we strongly advise investing time in mastering industry leaders like Adobe Illustrator and Adobe Photoshop. These applications provide extensive capabilities for creating professional-grade designs and expanding your creative horizons.
Dedicated group of Computer Engineers making tech updates accessible to all. Our dream is to simplify and share tech news with everyone.