Have you recently purchased an iPhone but cannot transfer text messages from Android to your iPhone? Then stay with us! We'll demonstrate to you basic methods for sharing content between the two. And if you want to know about bypassing iPhone passcodes with the top 4 methods, click here.
Here's how to transfer messages from Android to iPhone:

Download and install a data transfer app like "Move to iOS" from the Google Play Store on your Android phone.
Set up your new iPhone and reach the "Apps & Data" screen. Select "Move Data from Android" and follow the on-screen instructions.
Open the data transfer app on your Android device, tap "Continue," and follow the prompts to transfer your messages to your iPhone.
Both platforms have radically different communication formats and hence do not permit native text transfer between them. For this work, you'll need to use a particular app. Fortunately, we have the necessary applications to make the process go smoothly. Also, check out this article on how to fix can't receive incoming calls on your phone issue. What if you want to Block spam sms using auto-response? We have just what you need.
See also: 5 Best iPhone Text Generator Tools in 2023
How To Transfer Text Messages From Android To iPhone
The methods we'll go through will show you how to transfer text messages from Android to iPhone. Still, you can also use them to share other media types, including contacts, video, audio, photographs, call logs, and so on. 
See also: 8 Best Typing Software for Windows 10
Transfer SMS From Android To iPhone Using Move To iOS App
One of the most effective ways to transfer texts from Android to iPhone is to use Apple's Move to iOS app. It's the safest and simplest program for transferring data between the two devices, including SMS, photographs, videos, contacts, bookmarks, and more. The only stipulation is that your iPhone should be brand new (or just reset) with no previous settings.
The following are the procedures for transferring text messages from Android to iPhone:
On your Android device, go to the Play Store and download the Move to iOS app. Follow the new iPhone setup instructions until you reach the Apps & Data screen. 
Open the Move to iOS app on your Android phone, select Continue, then Agree to the Terms and Conditions. Click Continue on your iPhone and wait for the security code to appear.3. On the Android app, enter the security code. Tap Next after selecting everything you want to move (text messages in this case). Wait for your iOS device's loading bar to finish before clicking Continue.
Note: This method only works for a brand-new iPhone setup; if you've had the phone for a while and don't want to reset it, you can use one of the alternative methods listed below.
Typically, Move to iOS works well, and once you've completed the setup, you can view all of your text messages and other imported data. However, the software does not always work as planned. If your Move to iOS app isn't working or you're having connectivity problems, you may use this article to help you fix it.
See Also: How To Respond To A Missed Call By Text Professionally?
Transfer Messages Via Send Anywhere App
Several third-party apps can help you transfer text messages from Android to iPhone, but Send Anywhere is a handy and free software that we recommend. The program is accessible on both the Apple Store and the Google Play Store, and it allows users to connect and transfer data wirelessly and smoothly across the two platforms.
Because the software relies on WiFi Direct to transport data, make sure your devices are close by and then follow the steps below:
On your Android or iOS devices, download and install the Send Anywhere app. 

Launch the app when installed and grant the necessary storage permissions.

Now select the appropriate option for each device. In this example, Send on Android and Receive on iPhone.3. When the program asks what you want to transfer, choose messages from the list and begin moving.  You can also collect from a variety of different file kinds. You'll need to enter a one-time security code your Android device generates into the iOS app.
4. To transfer text messages from Android to iPhone devices, hit the Upload button once the connection has been validated.
As you can see, this method works even if you already have an iPhone. In addition to Android and iOS, Send Anywhere can transmit files and data via Windows, macOS, Linux, and a Chrome Extension.
See also: Top 5 Websites to Download Free Ringtones for iPhone
Transfer Text Messages Using MobileTrans – Phone Transfer
You can also utilize the MobileTrans – Phone Transfer PC application if you're experiencing problems transferring data using the mentioned wireless techniques. It's a bit of a cross-platform program that allows you to transfer data from one phone to another with only one click. This software can transfer photos, messages, videos, contacts, apps, music, notes, books, and other forms of data.
You can also transfer WhatsApp, Viber, Kik, and LINE chats and backup phone data to a computer in addition to all the major file formats. What's impressive about the software is that it works with various old smartphone models, so you don't have to root your phone to use it.
See also: Best MightyText Alternatives You Should Try In 2023
Follow these instructions to transfer text messages from Android to iPhone using MobileTrans – Phone Transfer:
On your PC/Mac, download and install the MobileTrans – Phone Transfer application. Start it up and choose the Phone Transfer option. Use USB/Lighting data connections to connect both the Android and iOS devices to the computer.
The software should detect both devices, which will label them as "source" and "destination."
Make sure the source is Android and the destination is iPhone. Click the "Flip" button if they're selected in the wrong direction. Select the Text messages or whatever else you want to be transferred. Check the option that reads "Clear data before copy" if you wish to wipe the existing data on the iPhone.
Wait for the process to complete after clicking Start. Without resetting the devices or destroying the existing data, the software will safely transfer all of the selected data.You can securely remove both devices once they've been done.
Transfer Data Wirelessly with MobileTrans – Copy Data to iOS
You may also take the assistance of MobileTrans to transfer Text Messages from Android to iPhone. The desirable component is sharing your data whenever you want, even if you already use your iPhone. Therefore, it will overcome the problem of Apple's Move to iOS app, the handiest we could use to switch statistics while installing a new device.
MobileTrans: Copy Data to iOS is a consumer-friendly software that supports the transfer of eleven one-of-a-kind fact sorts. This consists of the switch of contacts, messages, call logs, photos, documents, motion pictures, bookmarks, blocklists, etc. You can join both gadgets thru a wired connection (cable and a USB adapter). To discover ways to transfer text messages from Android to iPhone immediately, the subsequent steps may be taken:
Connect your iPhone and Android 
Firstly, you must attach your iOS and Android devices using an operating cable and a USB to lightning adapter.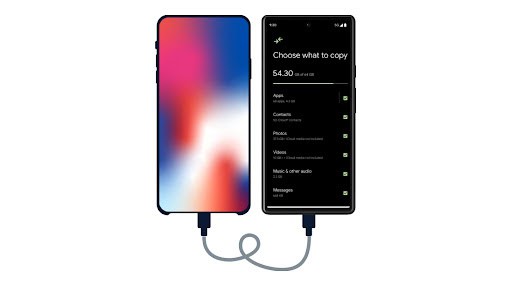 After organizing the connection, unlock your iPhone and trust the connected device to provide the wished permissions.
Select what you desire to transfer
After connecting the gadgets, you can release the MobileTrans utility and select what you want to transfer.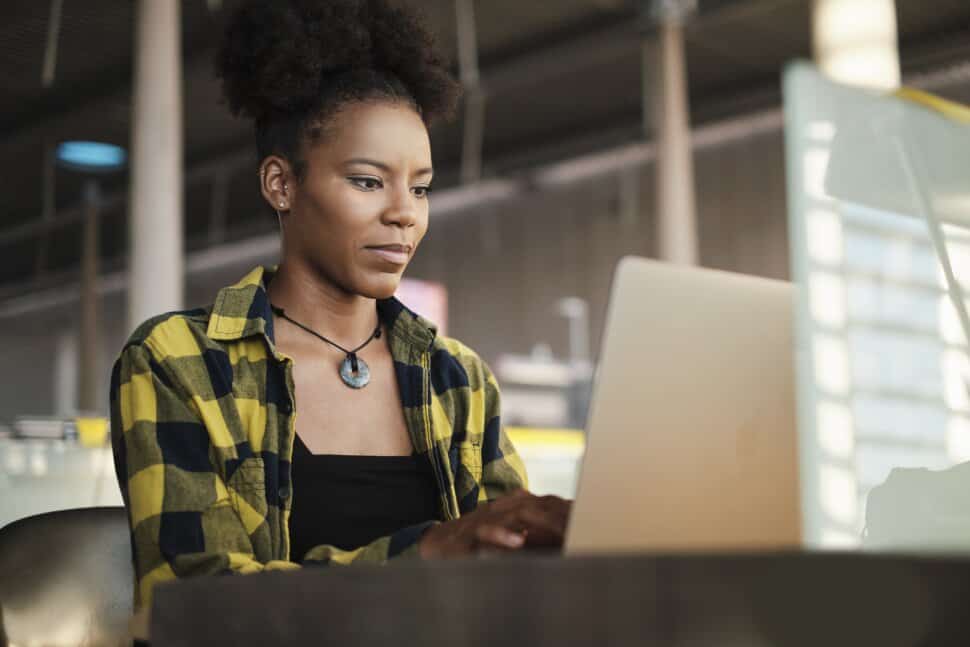 Enable the "Messages" from the supplied listing before tapping on the "Start Importing" button.
Transfer your facts 
Here you are! As you begin the switching process, the application will circulate the chosen documents from Android to iPhone in no time.
In the give up, it'll notify you of the completion of the switch procedure. You can remove both devices and use them in the manner you prefer.
FAQs
What is the best way to transfer text messages from Android to iPhone?
Utilize Move To iOS for the most effective means of transferring text messages from Android to iPhone. Follow the steps to know more: Download Move to iOS on the Android phone using Play Store. Set up on iPhone. Enter the code on the Android device Click Start to transfer the texts.
Why didn't my text messages transfer from my Android to my iPhone?
Try restarting your iPhone to remove additional bugs that might prevent the texts from transferring.
Can you transfer text messages to a new iPhone?
For transferring texts to a new iPhone, try iTunes or Finder applications. Begin by creating the backup on iTunes or Finder. Restore the backup on your new iPhone using the apps.
Can text messages be forwarded from Android to iPhone?
Yes, text messages can be forwarded from an Android device to an iPhone by transferring through messaging apps, email, or cloud services, but the process might vary and require some manual steps.
Conclusion
So there you have it! A few simple and easy ways to transfer text messages from Android to iPhone without risking data loss or other security issues. We hope you found the step-by-step procedures we mentioned useful. As you can see, each of these strategies has its benefits and drawbacks. That's why we've shown you several options, whether you have a brand new iPhone, want to utilize a computer app, or want to do it wirelessly using third-party mobile apps.
Using one of the programs indicated above, you should be able to transfer text messages from Android to iPhone in either case successfully. These programs are simple to use, extremely fast, and will not cause you any data loss or compatibility concerns.
Lead Photographer, Lead Advice Editor for @CNET in Europe. Love: the outdoors, music, food, snowboarding, animals, beer, coffee, lists. Personal views.