What is a keylogger and for what purpose the key logger is used? A keylogger is software or an app. It is used to know what the other person is typing on his/her laptop or phone. so, we are going too talk about the best free keylogger apps that can help you. The main feature of the keylogger is to give detailed data of what the other person typing on the device. The keylogger is installed on the target device.
The target device is whose data is targeted for access when a user types a password or essential information on that device. It will automatically send that information to the receiver client. In this article, we will look at the best free keylogger apps available on the internet.
See Also: Top 3 IPhone Tracker Apps To Consider Using In 2023
Best Free Keylogger Apps
 The following are the five best free keylogger software for recording the employee's activities in the organization. 
Spyzie
It is one of the most advanced and best free keylogger apps available on the internet. It is mostly used to monitor the activities of the target device. Most parents use Spyzie to track what their children do with their smartphones. It is available in both android and ios variants on the internet. Yes, it is also legal to use Spyzie on the devices on which you have proper legal rights.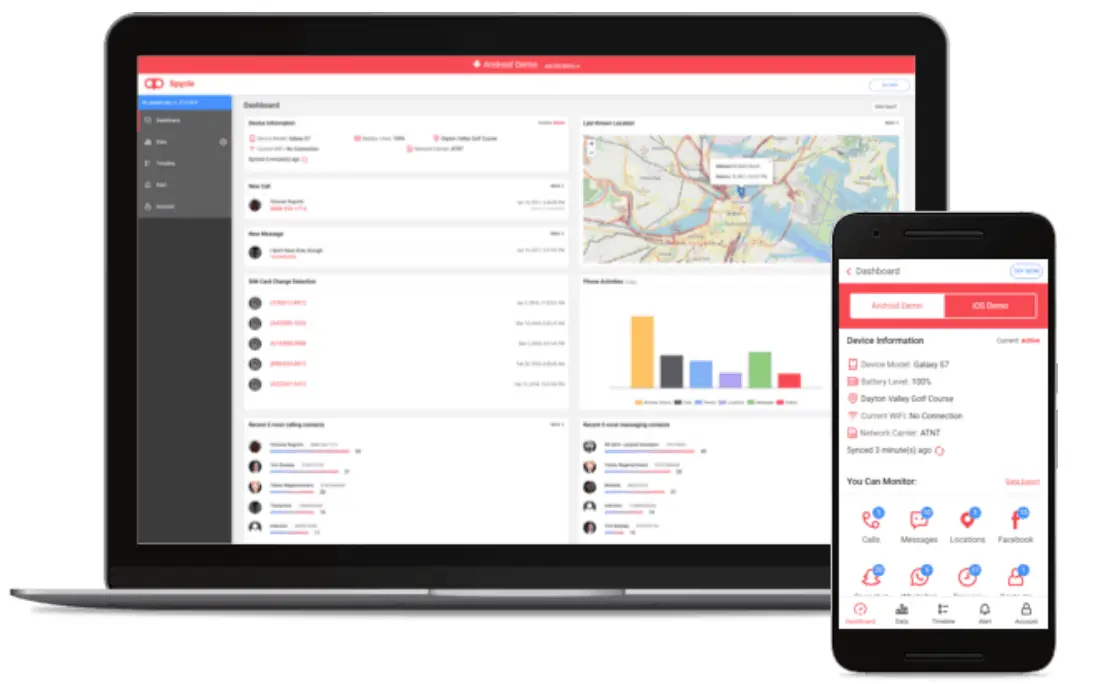 Spyzie can monitor a person's call log, MMS, SMS, location of the phone, all the social media chats, and browsing history. It can also control what kind of videos are watched by the person. Therefore it can also obtain a view of the targeted device calendar and installed apps. It is not necessary to root your device the working.
Steps for installing
Install spyzie on the targeted device.
Complete the setup process of the app.
Buy the premium subscription of spyzie to unlock all its features.
Go to the dashboard and manage your settings.
Flexispy
After spyzie, another name we know for keylogger is flexispy. The flexispy also works in the same way as of spyzie. It remotely monitors the targeted device and records the keystrokes a user made on that device. It sends all the keystroke data on the monitoring device.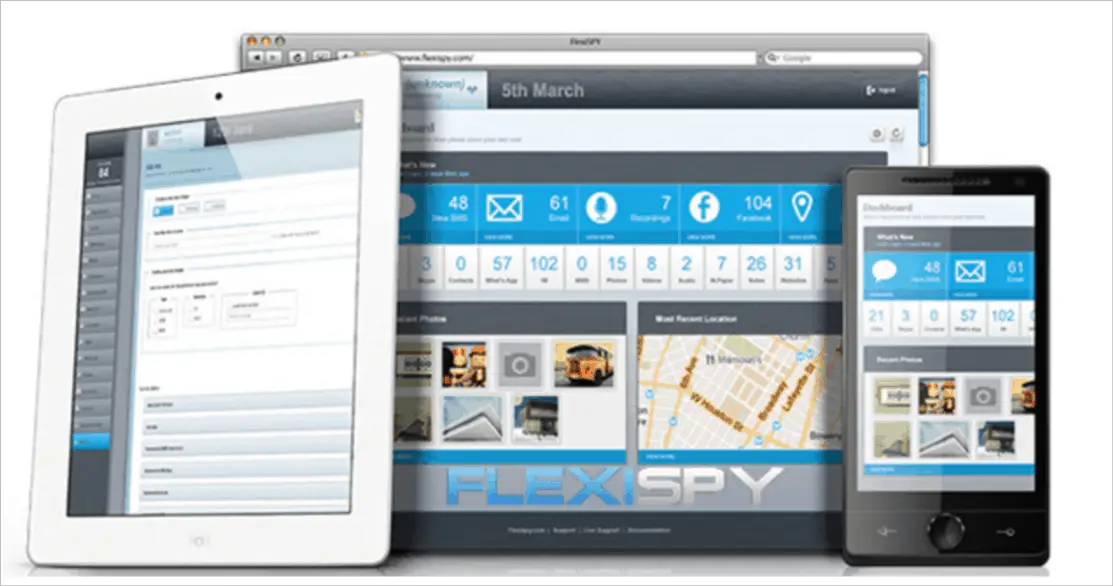 One important thing is that it also monitors some keywords that may type. This feature helps the parent to know when their children type some random or inappropriate words. This feature of the keylogger is also used in maintaining security as it gives a warning in the case of a security breach.
Mspy
Another app for keystroke monitoring available on the internet is mspy. Mspy is one of the widely used. keylogger app is used in all over the world. It works on the devices without letting the user know that it is installed.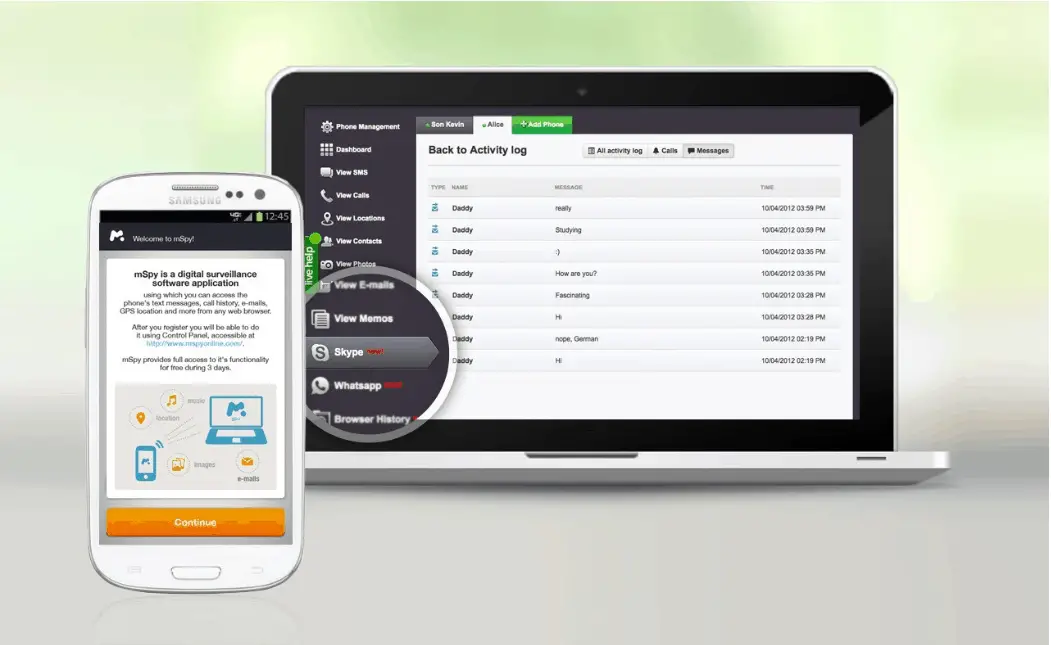 It is the second preferred keylogger by most parents and also offers many features like SMS tracking, location tracking, call tracking, and email tracking. Also, it helps in social media chat monitoring, internet usage tracking, calendar, and events tracking, and also views files and apps installed on the targeted device. It is most popular also and one of the best free keylogger apps.
Ikey
Another prominent name in the keylogger category is the Ikey app. Mostly the key loggers are used by an employer to monitor his/her company's employees. This is for the significant data security breach or some other tracking of their activities in the working time.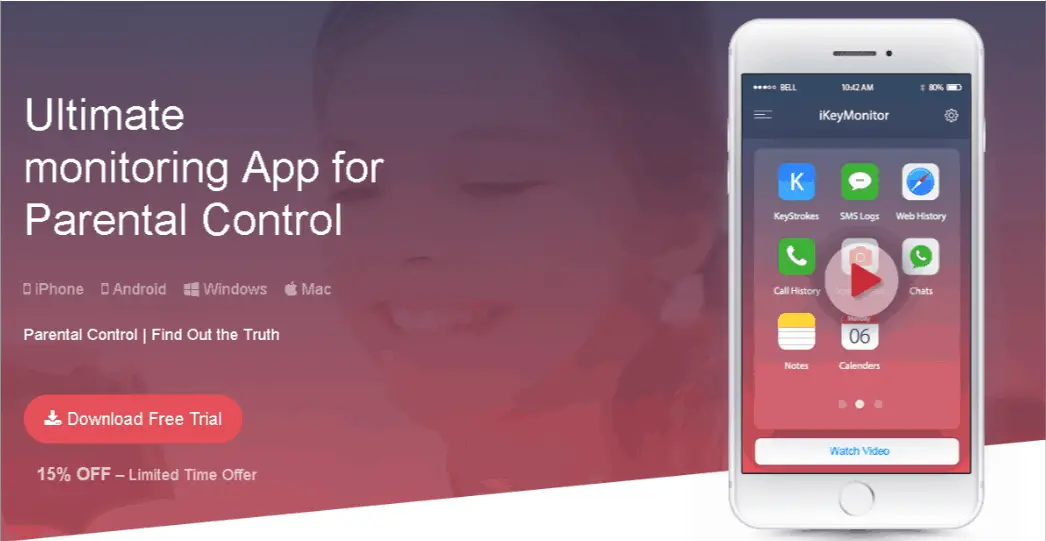 Ikey also serves the same as others in this list, and it comes on the 4 number of our list because of its preference and interest among people all over the world. The features and working are the same as the other best free keylogger apps on our list. It tracks the targeted device activities and sends a detailed report to the client monitoring device.
See Also: 10 Best SNES Emulators to Play Games in 2023
Hoverwatch
Hover is a very powerful and advanced keylogger used for tracking the activities of both mobile and computer. It works on both phones and computers. Hoverwatch is available in android, windows, and ios. It is installed and set according to what kind of activities are being done. Also, it helps to monitor the targeted devices.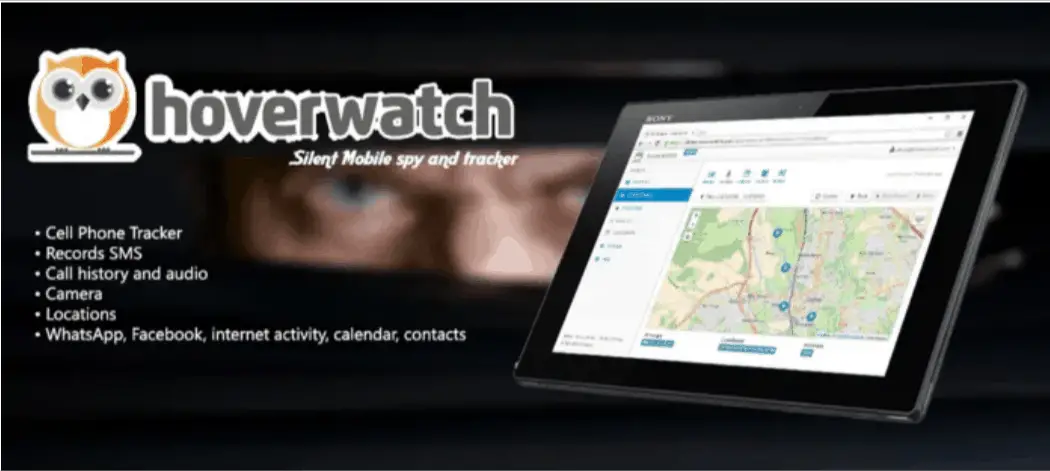 After that hoverwatch works in complete silence without letting the user know about his presence on the device. It records the activities like what type of messages are sent by the user. The name of the persons with whom the users are talking on a phone call. It also tracks the websites that user do visit on that device and also records every keystroke performed on that device.
The Truthspy
Truthspy is also one of the most advanced and developed keyloggers available on the internet. It comes with exciting features call recording and live listening to the call on the targeted device. These features make this keylogger different from all the other keyloggers available on the internet.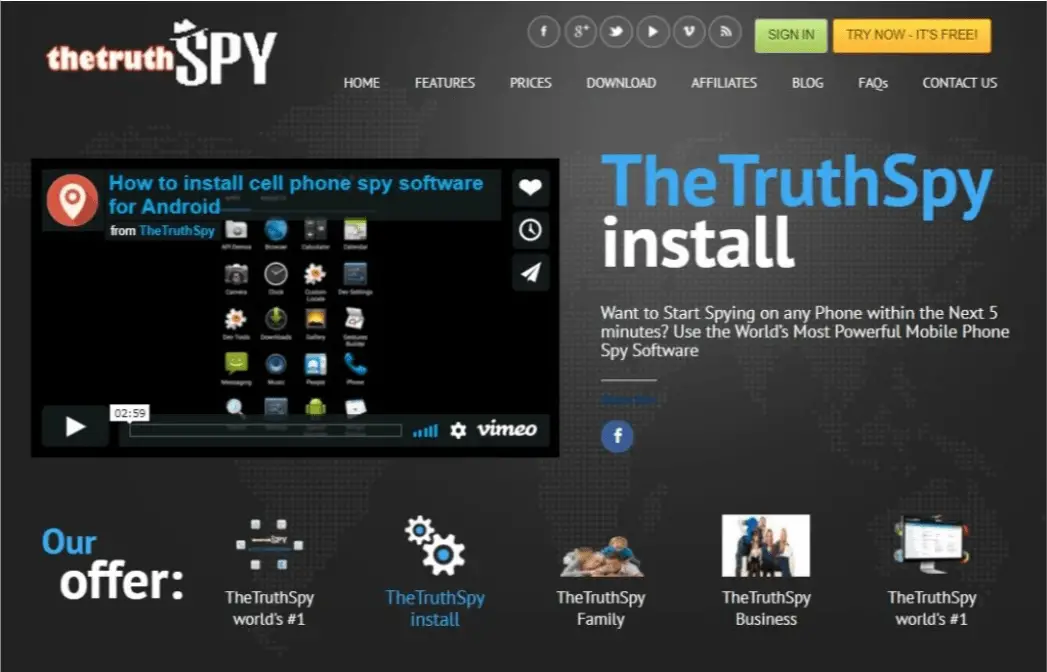 It is possible for both Android and iPhones operating systems. Like other best free keylogger apps, it also offers many features like phone tracking, call log tracking, and geolocation tracking. It also supports SMS and MMS tracking, social media, and chat monitoring, and browser history tracking. It helps to remotely backup and format the targeted device data and lastly prepares the detailed report of the keystroke performed on that device.
See Also: 9 Best Flight Tracker Apps for Android & iOS (Updated)
Elite Keylogger
Elite Keylogger is a reward winning keylogger, especially for Windows. This app can seize the usernames and passwords typed on email and social media logins. Also, it performs other tasks one can know when downloaded. Also, it can capture multiple screenshots at orderly intervals for the completion of activity monitoring.
It can note chat and instant messages from a significant number of clients, inclusive of MSN, AOL, ICQ, AIM, GTalk, and Skype. It can also note both outgoing and incoming email messages. Elite Monitor for Windows can record both the sides of chats from Skype, Viber, iChat/Messages, and Adium and also the outgoing emails.
Download: Elite Keylogger 
Best Free Keylogger
The name itself speaks for itself. The Best Free Keylogger is one of the best solutions for Windows. It is a modern and convenient keylogger. It can note all the keystrokes typed on the keyboard. Besides, it casually captures the screenshots and delivers log files through various delivery methods, and work automatically gets undiscovered in the background.
There is also an advanced version of Best Free Keylogger, which prices around $39 and gives access to some advanced keylogging functions and even some premium tech support features.
The user interface is very intuitive and also very user-friendly with multiple useful setting functions at hand. For example, when one views the keystroke records, one has the option known as Smart Read, which enables the intelligent filtering of the keystrokes such as Backspace, Enter, etc. In addition to this Smart Read feature, one can even filter these records by date, user, application, text, etc. or also sort such logs by their time in ascending or descending order.
These are necessary yet efficient tools for the presentation of noted data with significant colors. Also, the icons make it convenient to read and understand. Though this may not happen when using the table views provided by other keylogger software. 
Also See: 13 Best Free Online Proxy Browser Services
 PyKeylogger
PyKeylogger is popularly known as Simple Python Keylogger. It is a genuine keylogger that executes on Windows and Linux. It is primarily designed for backup purposes. Unlike the other keyloggers available in the market, the PyKeylogger provides anti-malware solutions, but that is not a big problem. It is useful for people who indulge in a lot of typing.
Also, it can be used by those who have to dislike the system when they accidentally lose their work due to a system crash or any application error. By having the PyKeylogger executing in the background, one can have an available copy of each document they have ever written through the keyboard, also including the passwords.
Download: PyKeylogger 
KidLogger
KidLogger is an abridged keylogger that intends to aid parents in monitoring their children's activities. In addition to Windows, it also executes on Android, Mac, and iOS systems as well. With KidLogger, one can get an idea of the duration your child spends on the computer.
Apart from this, you can know the utilization of apps, the websites they visit, or with whom they are communicating. KidLogger backs all the dominant web browsers and storage devices, ensuring comprehensive monitoring without any hassle.
The non-costing version of KidLogger can oversee at most five devices and keep the login history for almost nine days. If one needs more, one can pay for either of the Standard or the Professional version of it. Parental Control aids in keeping the children safe in the network of cyberspace. Finding out the details related to your child is very convenient due to such software.
Download: Kidlogger 
REFOG Free Keylogger
It is a free and easy-to-use keylogger. It keeps a record of the chat conversations, website logins, and every other user-based activity without any composition. Unlike the hardware keyloggers, REFOG Free Keylogger provides a manual readable report.
Besides, it provides correctly separated words and significant punctuations with unique characters. Eventually, these get noticeable and do not disrupt the authentic message. The cheaper version of this particular keylogger backs up the keystrokes logging and URL monitoring.
Download: REFOG Free Keylogger
See also: Top 10 Grocery List Apps For Android & IOS To Save Time
FAQ's
What is the best free keylogger?
The most popular is Spyrix Free Keylogger. Some other recommended Keyloggers over the browser are Actual Keylogger, Kidlogger, Revealer Keylogger, Refog Personal Monitor, Ardamax Keylogger and Kickidler.
Is the best free keylogger safe?
The Best Free Keylogger is safe for the user. It is password-protected software that works in the PC window's background. Moreover, antiviruses cannot detect it, and it works seamlessly by encrypting personal information to maintain security.
Is Spyrix keylogger free?
Spyrix Keylogger offers both free and paid versions. The free version provides basic monitoring features, while the paid version offers more advanced functionalities and support. Be sure to review their official website for the most up-to-date information on their pricing and features.
Can keyloggers steal passwords?
Keyloggers can capture and record keystrokes, including passwords typed on a computer or device. Cybercriminals can use keyloggers to steal sensitive information, such as passwords and personal data, posing a significant security risk. Using strong security practices and tools to protect against keylogger threats is essential.
Conclusion
Therefore, these are some of the best free keylogger software to use by organizations. Also, parents may use this software to record the activities of their children. In a nutshell, it is easy to get parental control through this best free keylogger software in the world of vast internet access. However, we suggest downloading an anti-spy software to secure your devices from the hackers stealing your personal information.
Also See: Top 10 Free Data Monitoring Apps for Android
Dedicated group of Computer Engineers making tech updates accessible to all. Our dream is to simplify and share tech news with everyone.