In today's era, who doesn't love gaming?? I mean, if the 21st-century kids are joyful about something more than the junk they eat, its online gaming!!! And what could be better if you can play all those games with your mates, your buddies, your very own friends!!! It sounds fun, right?? Well Alternatives to Hamachi is solely for the purpose of gaming.
But well, how do we do it, especially when you don't want to be the part of the online server of the game? Look, most of the online games come with the option for multiplayer. And with the virtual networking apps, this can be secured and managed from anywhere in the world. By using virtual LAN gaming, you can create a private virtual network, allow access to your friends, and easily play multiplayer games without connecting to the internet.
Well, most of us, the members of this gaming culture, are profoundly aware of the name 'hamachi,' which has been our primary supporter in playing multiplayer games for the longest run. HAMACHI has been the most used virtual LAN gaming, but if you have used it, you must be aware it comes with certain drawbacks and loopholes. It might be the most used one, but is it the best one out there? I doubt it.
Find alternatives to video streaming website, Rabb.it, here.
Best Alternatives To Hamachi For Virtual Lan Gaming
So, here we six best Hamachi alternative for virtual LAN gaming:
WIPPIEN – One of the recommended Alternatives to Hamachi
Wippien is an easily accessible lightweight open-source alternative to Hamachi. It is more concentrated over the virtual LAN part to make a secure network for the users instead of providing with majorly unnecessary features like officially supported games. The usage is a piece of cake.
You have to download the 2-megabyte client to the windows system and install it. Perhaps the only drawback to it is that it has not been updated for almost ten years now, but that's also the plus point cause it is still working efficiently.
GameRanger
This is one of the best Alternatives to Hamachi. When it comes to the best Hamachi alternative, the name of GameRanger is never left unspoken. It can be called another virtual LAN gaming client, but there is more to it. Even though it might not have as many features as its other alternatives, it does provide us with a very safe space, very secure indeed.
One thing you don't have to be irritated about is slow connection and boneless lagging. When one comes to think about it, the game ranger is indeed, very much of an alternative to Hamachi. 
NetOverNet
NetOverNet is a far simple interface than all the other Alternatives to Hamachi. It is a very basic client to stimulate virtual LAN. Its ability to connect multiple PCs and giving each computer its login details has made its each get higher hence making it popular among gamers to be used as a LAN emulator.
One of the most striking features is that you can access other computers connected to the network and share data and other stuff. This is one of the best Alternatives to Hamachi. However, the connections are limited in the free version, but it can be extended easily once you are willing to pay. 
Radmin VPN
The best part about the RadminVPN, which makes it superior to other Alternatives to Hamachi, is that it doesn't limit the number of users or gamers on its connection. Above that, you will not experience any high ping issues.
And it will provide you with very high speed, taking your gaming experience to a whole new level. The very easy interface and setup make it desirable for dedicated gamers.  
FreeLAN
Well, as we can understand from the name, FreeLAN is a free server which is a great Alternatives to Hamachi.  And it is also a VPN creator. The reason it is competitively quite popular as it is one of the easiest VPN clients to form your private network.

It is really that great cause it gives not only free access but also provides high speed. Also, it rarely lags when one is playing games.  
NeoRouter
Unlike the Alternatives to Hamachi software, the NeoRouter allows you to create and manage private and public servers using the internet. What is fascinating is that it provides high-level security and also unblocks websites for you. How cool is that?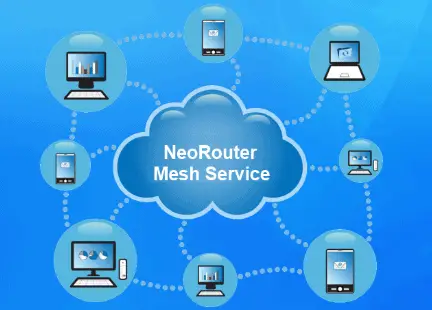 It supports almost all the popular operating systems like MACOS X, Windows, Linux, etc. On top of that, it is available on both the app store and play store. You can consider it as a very efficient alternative to HAMACHI if you yearn for a secure connection while playing. 
Download: Neorouter
FAQ
Is Hamachi still used?
It is presently public as a production version for Windows and macOS and a beta version for Linux. And it has a system-VPN-based client that works with Android and iOS. For subscribers, Hamachi runs in the background on idle computers.
Is Hamachi any good?
Consequently, LogMeIn Hamachi works well with online gamers for its ability to access blocked content on the web, including online gaming sites. In addition, it offers protection against DDoS attacks (familiar with online gaming wars) through AES 256-bit encryption over both public and private networks.
Is Hamachi still free?
Hamachi is complimentary for up to 5 computers connected to your network. If you run Hamachi as a service in isolated mode, you can pick from our subscription packages.
Conclusion
That's all for Best Alternatives to Hamachi. The gaming world is very wide, and one needs to opt for the perfect virtual LAN.  So with the above mentioned hamachi alternatives, enjoy the game with full relief and no stress. 
I hope this article will be helpful for our readers. Tell us if you know any other Alternatives to Hamachi we will add it in the list.
Hey everyone! We are a group of Computer Engineers who have dedicated their lives to tech. It's our dream to make sure that all the updates in the tech world reach everyone is simple words. Hope you have a good time on the blog! 🙂