First of all, Let's talk about- What's 3D animation? 3D animation uses computer graphics to make objects look like they're moving in 3-Dimenional space. With 3D software, we can visualize, understand, and interpret the situation easily. This software carries out careful manipulation of 3D models or objects for exporting picture sequences, giving them the illusion of animation or movement. If you don't want to spend hours of study on this or that animation software, you can always outsource 3D animation. Specialized game animation studios that own all the technologies from our list will be able to help you with your projects.
Here are the 7 best 3D animation software in 2023:
Autodesk 3Ds Max
Blender
Cinema 4D
DAZ 3D
Maya
Mixamo
Houdini
The article contains a combination of various Best 3D Animation Software to help you learn and master the skill of 3D animation.
Top 7 Best 3D Animation Software
Autodesk 3Ds Max
3ds Max is Autodesk's only professional 3D computer graphics program or software. It boasts a very robust toolset for 3D modelling. It's an interesting software with a user-friendly interface. It has a huge library of different modifiers, which can also help in drafting infrastructural models.
3D Max can make the modelling process a little easier for new or intermediate 3D artists because of their user-friendly interface. It is easier to learn than most animation software and is available free of cost for students and also available for 30 days trial version. It had no support for Mac OS.
Download Autodesk 3Ds Max here
Also see: 6 Best Free Vector Software for Windows & Mac | Updated 2023
Blender
Blender is an open-source 3D modelling and animation software. It has various professional-level features. The software is 3d animation software free of cost with an impressive modelling toolset. It boasts a highly impressive 3D toolset and is considered a completely viable alternative to paid software.
It is a bit non-standard, so if anyone wants to upgrade to more expensive software endeavours at some point. But it's good to start so that anyone gets some basic knowledge about animation free of cost and checks whether he can handle 3D or not. It has various tutorials to help you out.
See Also: Top 6 Best Streaming Video Recorder Software To Download | 2023
Cinema 4D
Cinema 4D paid 3D animation software with brilliant motion graphics. It's a professional, complex type of software. It is perfect for creating motion graphics and boasts fantastic Adobe After Effects. It is a little faster than Maya in producing renders. Cinema 4D is easy to learn, and it's also compelling.
It has a huge library of tutorial videos online, which helps you go from a newbie to a pro in no time. Yet it's user-friendly software, and it is better for beginners.  It is really perfect for beginners who want to get results as fast as possible in animation. It has 42 days trial pack, so before buying it, take advantage.
Also see: 10 Best Free Animation Apps for Android & iOS (Updated)
DAZ 3D
DAZ 3D is an open-source animation. It has powerful tools to create animations and scenes by manipulating model presets. The software has keyframe animation, and it supports Windows and Mac OS. It allows you to use humans, vehicles, animals and object models. It is not for beginners or newbies. Yet it is not hard to understand and get used to its features and possibilities.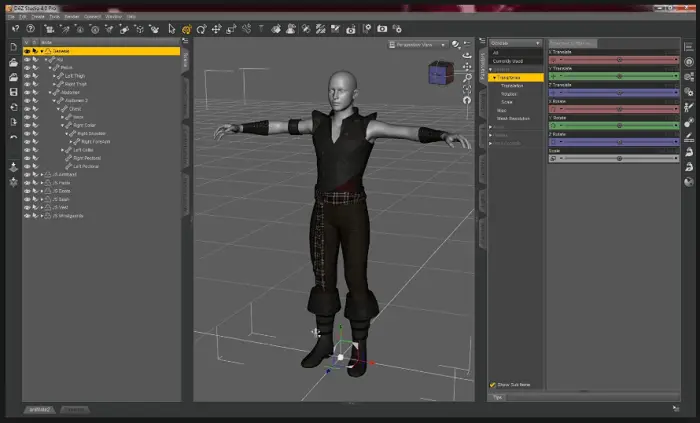 There are various tutorials on YouTube which will help you to understand and learn its features. In this, you have to understand that you cannot create your own models, but there are so many features in morphing and detailing that you won't even feel any difference between DAZ 3D or any other animation software.
Maya
Maya is one of the best 3D animation software which can help you create and develop 3D scenes, games, people, and movies. This software has some cool features that are not complicated and that make the program perfect for animation and modelling, and colouring. It opens up a variety of job opportunities and allows you to communicate freely with the majority of other professionals. It has a user-friendly interface, which enables them to get understand and learn easily.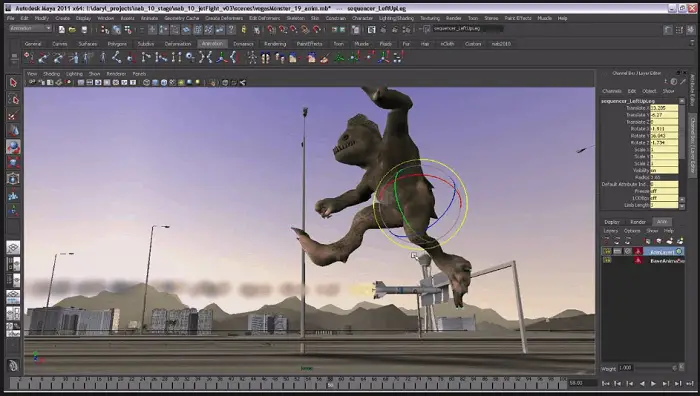 By this, you can create branding, title sequences, flying logos, and more projects that require text. It allows you to work in a higher fidelity, and higher performance environment to edit things and images in a short time which makes it one of the Best 3D Animation Software. It has 30 days trial, and after that, it can be downloadable from Autodesk.
Mixamo
Mixamo is a professional modelling, motion capture, and keyframe animation software. It is a reliable tool for creating animated 3D characters.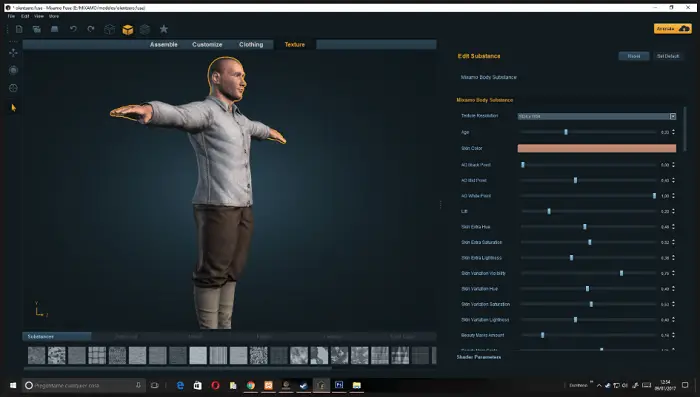 The software is a type of basic animation software in which there is no requirement for 3D knowledge to use this software. It offers a huge animation library to understand them and to learn. Mixamo is a type of time-efficient software.
Houdini
Houdini is fantastic procedural animation software by SideFx. This Best 3D Animation Software is widely used in the visual effects industry for creating show-stopping 3D art, designs and effects. So we can say it's industry-leading software. It empowers artists to work freely and create multiple iterations because of its procedural system.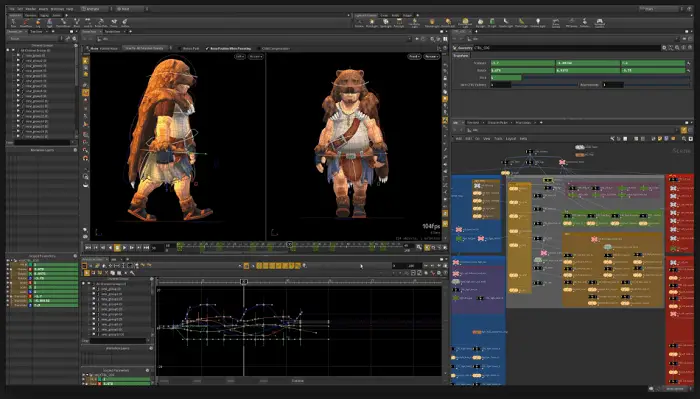 SideFx also offers Houdini Apprentice, a free 3d animation software version of Houdini FX, which students, artists and hobbyists can use to create personal non-commercial projects. The free version offers access to virtually all of the features of Houdini FX to develop skills and work on personal projects.
FAQ's
Which software is best for 3D animation?
For 3D animations, these are the top-rated software: Visme, Maya, Blender, Cinema 4D, Unity, and Clip Studio Paint.
What is the most accessible software to animate in 3D?
The software with the most effortless interface to edit and create 3D animations are: Blender, KeyShot, SketchUp, K-3D, PowToon, and Tinkercad.
What do professional 3D animators use?
Professional 3D animators use specialized software such as Autodesk Maya, Blender, Cinema 4D, or Houdini to create high-quality animations. These tools offer advanced features for modeling, rigging, animation, rendering, and visual effects, allowing animators to produce complex and realistic animations for industries like film, gaming, and advertising.
Is Cinema 4D better than Blender?
Cinema 4D and Blender are both powerful 3D software. Cinema 4D offers an intuitive interface and efficiency, ideal for professional studios. Blender is free, open-source, versatile, with a learning curve, suitable for independent artists. Choice varies for which one is better based on user needs, budget, and project complexity.
Conclusion
Accept it or not, the animation is really fun to watch. But is it really that fun to work on too? Find out with these amazing Best 3D Animation Software that can help you with learning as well as mastering the art of 3D animation. As an alternative, you can even refer to various types of training videos and learn animating on your own!
See Also: Free Disney Font Generator | Top 5 Listed for 2023
Dedicated group of Computer Engineers making tech updates accessible to all. Our dream is to simplify and share tech news with everyone.