Art has covered a long way, from stones to technology. Where thousand years ago, people used to draw on rocks; now, it has taken a beautiful shape of technology. Coming from stones to papers, to canvas, and now to digital. We will be discussing drawing apps for Chromebook. The drawing app lets you create images and pictures through vector graphics. You can add colors and special effects and even create realistic sketches. Drawing apps gives you a finishing and real nature of the art. Here is a guide on free drawing Software to download.
Here are the top 10 drawing apps for Chromebook:
Krita

Inkscape

Sketchbook 

Sumo Paint 

Gravit Designer

Infinite Painter

Art Rage 

Affinity Designer

Concepts

Boxy-svg 
Digital drawing is created through drawing software that can be done on various devices. It's hard to draw using the software as, at first, you are unfamiliar with the tools and features. So you need to settle your hand using a mouse, stylus, or digital pen. Artists draw various types of digital art, such as vector art, pixel art, digital painting, 3D modeling and sculpting, matte painting, and 2D and 3D animation. 
See Also: Best Android Tablets For Drawing
Free Drawing Apps For Chromebook
Let us now discuss the drawing apps for Chromebook in detail. We have a huge list of apps you can use on your Chromebook for drawing.
However, not all the above-listed apps are free. In this section, you will find free apps, apps that have a free version or a one-time payment option.
See Also: How To Scribble On Google Docs? [Easy Stepwise Tutorial]
Krita
It is an Open-source software, and anyone can use it for free. It offers you a variety of features that you will love. You can open PSD files in Krita which Photoshop won't do. Just load and save your work in PSD format to explore other programs.
Select and transform your drawing by highlighting a particular section. You can even add or remove anything from the selected part. You also get to paint the selected portion with Global Selection Mask. 
With different layers management, you can add your artwork with vector, filter, group, and file layers. You can do multiple tasks with the layers.
 It keeps your color history so you know which you used in case you need that same color code again.
Visit: Krita
See also: Top 8 Ways On How To Fix Chromebook Key Not Working
Inkscape
It is also an Open-source software and licensed under the GPL. It is perfect for small businesses. You can create objects with the help of tools like a pencil, shape, and text tools. Manipulate objects using transformation, layers, alignment, and distribution commands, z-order operations. 
You get to choose and apply colors in numerous ways, like multi-gradient editor, fill vector or bitmap patterns, different dashed patterns of stroke, and millions of colors to choose from.
It also offers various file formats like SVG, PNG, DFX, sk1, PDF, ESP, and PostScript formats. 
Visit: Inkscape
Sketchbook 
It has a free version, free trial, and paid version. If you are good with the free version, you need to pay for it. However, it comes with a one-time payment option, after which you can access premium features for a lifetime.
It comes with hundreds of brushes like markers, smears, airbrushes, pens, and much more. To give smooth lines and shapes, adding life to your drawing. With the natural pen interaction, you feel like you are drawing on paper.
It has an interactive and responsive UI that gives you the freedom to draw the way you want to. The color palette lets you add colors with gradient effects and the perfect shade for your drawing. 
Visit: Sketchbook
Sumo Paint 
It also has a free version, a free trial, and paid version. You always keep using the free version if you don't want to pay monthly or annually. This app can work for three professions: painter, designer, and photographer.
It provides you with more than 20 drawing tools. One can add layers, and effects to your drawing and get numerous brushes to unleash what's n your mind. 
You get what you want when you paint, draw, design, and edit photos. The interactive UI will give you everything that your art needs.
Visit: Sumo Paint
Gravit Designer
In this app, you get a free version and also a paid one. The free version gives you limited access to features, and you cannot use it offline. You get to use advanced vector tools with non-destructive boolean operations.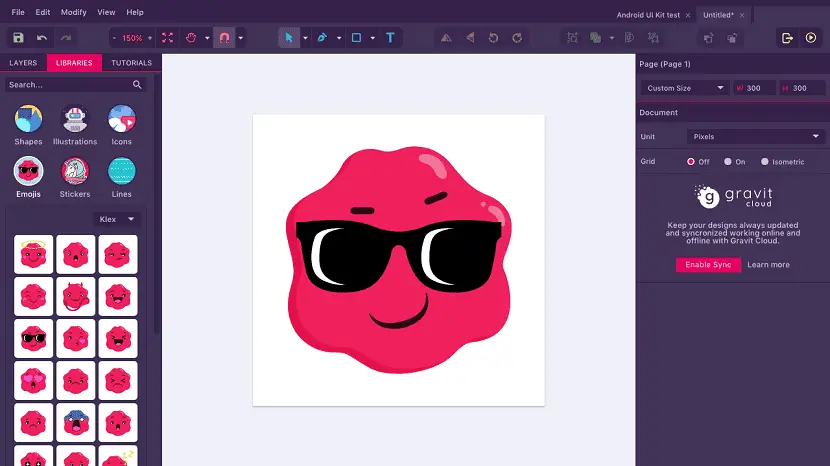 It also offers a knife tool to obey your intuition. It lets you set different unit points like cm and px with grids and rulers. Style your drawing and text as well. Add fonts, shapes, and unique styling with its powerful text engine.
You can import EPS, Illustrator, and sketch files and work for as long as you want. You can export files with 300dpi PDF and PNG.
Visit: Gravit Designer
Infinite Painter
It is graphic design software for all levels of artists. It doesn't give you a free version. However, it comes with a one-time payment, and you can take a 7-day trial. It can prove to be a good paint app for Chromebook.
It offers 200 brushes like watercolors, charcoals, and different pencils to draw. You even create your brush to get the perfect art on screen with the brush editor.
Another cool feature is that you can record your work in time-lapse and share it. It will also help you improve your skills with the app interface and the tools.
Visit: Infinite Painter
Paid Drawing Apps For Chromebook
There are a few apps for which you need to pay to use it. You will love their special and elegant features. These drawing apps for Chromebooks have basic to advanced features that give your drawing the perfect result. 
If you have enough experience in digital illustration and you want to take it to a level, you can try these paid apps. Let's find out what is the best app for your Chromebook.
See Also: 10 Best Apps To Change Eye Colour For Android And IOS
Art Rage 
It has four different plans to choose from. Just select anyone, pay for it, and use it. With the brushes, you also get a gloop pen with opacity and layer blend modes as an upgrade.
It also offers real canvas and paper textures. Users can trace images and can convert them to paint layers.  You can now create stencils with ArtRage from layer contents.
A sticker sheet will be provided, which lets you create your sticker. With sticker spray, you get more functionality in variation symmetry and advanced shadow settings.
Visit: Art Rage
Affinity Designer
Here, you get a 30-day trial to decide and test its features. For this app, you need not pay every month or year. However, the amount is above $50, and therefore it is kept in paid drawing apps.
You get a comprehensive vector toolkit and non-destructive boolean operation for high productivity. The best pen and node tool gives you fine lines in your art—the power of pencil and brush stability.
It comes with a powerful contour tool to create abstract shapes. With the help of this tool, you can increase the width of a single open curve as well.
Visit: Affinity Designer
See Also: Kodi On Chromebook | Install Now To Start Watching 
Concepts
This wonderful app lets you take a full tour for 30 days. You can try all its premium features and then switch to a paid plan. It provides you with an infinite canvas. The vector-based strokes smoothen your work.
You get a tool wheel and toolbar with all the basic drawing tools like pens, brushes, pencils, and ink pens. You can also access the COPIC color wheel and tap-and-hold color picker functionality.
It offers you a drag facility to reorder or rearrange your drawing parts. You can use infinite layers, automatic layering options, background, and grid layers.
Visit: Concepts
Boxy-svg 
It provides you with a 15-day trial version. You need to pay after the trial to use its feature. It focuses on your goal, which is drawing. Its interface doesn't come overlapping and intervening in your art.
It offers developer tools and an assets library that opens up a new door for you to explore more. You can mask objects and apply blend modes and filters. You can also edit the title, description, or other metadata too.
It has reusable symbols, and you can even create your symbols. It also has numerous fonts to edit and create text per your style. You get different shapes that you can edit further.
The 30-day trial apps seem more convenient to choose from as you get plenty of time to test all the features and decide if it's worth paying. 
Visit: Boxysvg
See also: 14 Best Free Circuit Design Software For Windows 
FAQs
Is there a drawing app on Chromebook?
Like Sketchbook, Adobe's Illustrator and Sketch Excel are premier drawing programs available on both Windows and macOS platforms. Remarkably, these software options have extended their compatibility to Chromebooks. Users can access the app directly via the Play Store, and it operates seamlessly in full-screen mode, ensuring a user-friendly experience through touchscreen, mouse, and keyboard controls.
Can you draw on canva?
In the editor interface, actively navigate to the bottom corner and locate the plus icon. Click on it to reveal another menu with additional options. Select Draw from this menu to initiate the utilization of various drawing tools. You can then choose from options such as Pen, Marker, Highlighter, and Eraser.
Can I use SketchBook on Chromebook?
Chromebook users can access the Android version of SketchBook Mobile through the Play Store. However, it is advisable to use a tablet for an optimal experience. Remember that due to Chromebooks lacking certain drivers, the pressure-sensitivity feature, distinguishing SketchBook from other drawing apps, may not function fully.
Can you get Adobe free on Chromebook?
Mobile apps of Adobe are freely available to download from the Google Play Store directly on your Chromebook. To start, visit the Play Store and click the Install button for the desired app. Once the app is completely downloaded, Adobe will ask you to sign in using your Adobe ID. By chance, if you don't have an Adobe ID, you can easily create one.
Conclusion
The paid and unpaid both have their own features and tools to help create the best drawing. Every creator and artist is different, and there among the drawing apps may also differ. Try and discuss with other artists what works best for them.
Also, find out the best email client for your Chromebook. The artist community can also help with these apps review. However, pick any of them and start to draw on your Chromebook. Your own experience will also help you choose the drawing app for Chromebook.
See Also: How To Connect Chromebook To TV Without HDMI | Full Guide 2023:Resetting The Browser
Freelancer Michael Franco writes about the serious and silly sides of science and technology for CNET and other pixel and paper pubs.