Reddit is a very knowledgeable social media platform. It has around 430 million monthly users. Categories under this site are divided into subreddits. Reddit is useful in incalculable ways. It contains information about all the topics, acts as a streaming platform, is a discussion thread, and keeps the users up to date with the latest news. In this article we will talk about the steps you can apply if you want to change Reddit username. You can also download videos to your iPhone storage in a moment.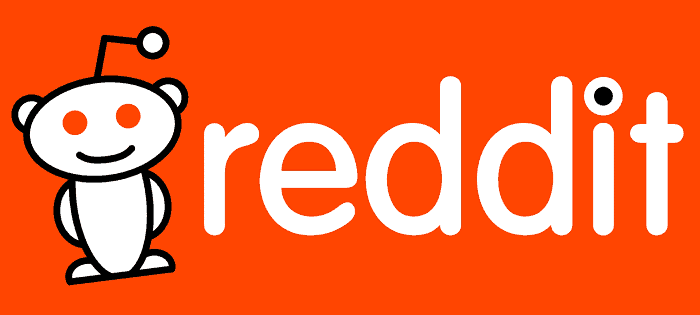 When you create an account on Reddit, a default username is given to you, for example, Happyguy789 or Surprise000, but they are not assigned to us forcibly and can be changed on the spot while creating the account. But if we don't change it at that moment, it may result in making a mess for you later.
So, the question here is, can you change your Reddit username?
The answer here is yes and no. Yes, you change your pre-assigned Reddit username If your account is new and you haven't been using it for long. No, if you have already changed your pre-assigned username and have been using the account for a while now. And in that situation, you will have to delete your Reddit account and create a new one.
But what if you don't remember your Reddit username and now cannot delete the account? Fortunately, all you have to do is visit Recover Reddit Username and enter your email address. The user will receive an email if they have an account linked to this email.
See also: How To Fix No Sound On Reddit App? [Complete Guide]
However, your Reddit display name can be changed easily from anywhere. This name is only shown on your profile. All your posts will be shown under the name of your whatsoever username.
See Also: We Had Some Trouble Getting To Reddit: Fixed [Complete Guide]
 

Steps To Change Reddit Username
Following are the steps you can follow to change your username on reddit in no time
How To Change Reddit Username As A New User
Follow below written steps to change username if you are new user to on reddit:
Open the application and login into it, at the top left, click on my profile. Then you have to click on change username.
A confirmation tab will appear asking if you want to change your username. You have to click on 'change username' and then choose the new username for your account.
At last, click on 'save username' to confirm the change.
Congrats, your reddit username will change! The presence of controversial communities is also largely contributing to the misuse of the facilities of this platform. Hence, blocking a user can lead to alleviating your browsing experience. 
See Also : How To See Deleted Reddit Comments Using 4 Tools
How To Change Your Display Name On Reddit
This is for the people who've been on the app for a long and their reddit username cannot change now. But at least you can change your display name by following these steps.
Open your Reddit app; on the top left, go to my profile in the top left corner.

Click on the edit profile button. There will be an option to change the display name.

Write the display name you want your account to give. And then you have to click the button named save present on the top right corner.
Congrats, your display name is now there.
See Also: Sites Like Reddit: Best Reddit Alternatives In 2023 | Check It Out!
How To Change Your Reddit Display Name On The Website
If you want to change your Reddit display name on its website, here are some easy steps you have to follow
Firstly, you have to open the website and login into your account. Then click on the profile emoji present in the top right corner. Now click on the profile button present on the down.

Now click on the setting emoji present next to your profile emoji.

An option will be there saying change your display name. Type the display name of your choice for your account.

After typing the new display name, you will see that your display name has finally been changed.
FAQs
Why is Reddit so famous?
Reddit being a social media platform where people can post what they want, some of their ideas may end up creating controversies.
Is Reddit safe for kids?
No, Reddit is a website for adults and should be kept away from the hands of children. Children may share what should remain private and become victims of bullying or dangerous frauds. See Also : How to block a user on Reddit in just 3 steps
Suggest some nice Reddit usernames
You can always let others know about your job or your passion from your Reddit username, for example, lazydoctor, madartist, crazydoglady, etc.
When does Reddit assign you a username?
Reddit only assigns you a username when you have just created an account using google or apple id. But users can easily change it at that moment. Later it becomes difficult to change, so you should think twice before choosing a username for your account as it will go a long way with you and will not leave you anytime soon.
Can you disclose your private information like real names on Reddit
Yes, you can use any name on Reddit, but it will be better if you don't use your real names as predators can easily get information about you and end up bullying/ stalking you. So, it's better if you don't use your private data anywhere.
What if you forget your Reddit username
In that case, there is nothing to worry about. You can easily recover your Reddit username by clicking this link and entering the email address to which you have your Reddit account linked. You will recieve your Reddit username through a mail.
Can other people see my history?
Yes, Reddit shows your followings to other users, but users can easily turn this feature off if they wish to do so. See Also: Top 8 Reddit Upvote Bot You Can Use Right Now In 2023
What is Reddit's 30-day policy?
In this 30-day policy, you can only change your username once you exceedthe number of days. You will no longer be a new user on the site and will forever be stuck with your existing username unless you delete your account and create a new one.
Is your history on Reddit public?
No, the history is not shown publicly, but if you have made your votes public, then people can see for whom did you vote.
Conclusion
From this article, you must be aware by now how messy it becomes when you try to change your Reddit username. So, it's better to put as much time as required while assigning a name to your account when you create it. However, if you have been using the account for a while now and want to change your username, you can always follow the steps mentioned above.
These steps will change your username/ display name without any hassle, so if you created a Reddit account with the username Jigglypuff009 when you were a little kid and a pokemon fan now, you can easily change it and save yourself from the embarrassment. And if you know any other ways to change your Reddit username, do let us know.
See Also: How To Change Your Twitter Handle
Hey everyone! We are a group of Computer Engineers who have dedicated their lives to tech. It's our dream to make sure that all the updates in the tech world reach everyone is simple words. Hope you have a good time on the blog! 🙂