How to change Flair on Reddit will be the topic of this article. This article is for you if you want to know about Reddit Flairs. Around 420 million monthly users prefer Reddit as their favorite knowledgeable app. Reddit is a news and information website where users interact with each other and discuss their ideas. Users share posts, multiple links, photos, download videos, and other content. The posts are divided into "communities" according to their category. 
To change your flair on Reddit, log in to your account, go to the desired subreddit, and find the "Community Options" section. Click the pencil icon next to "User Flair Preview," select a flair or enter custom text, and save the changes. Your flair will be updated accordingly.
Reddit allows users to upvote posts, similar to Instagram's like option. Upvoted posts have a higher chance of being seen by more users, as they appear on the front page. Sometimes, users may want to change their username for various reasons, such as wanting more reach or switching the focus of their account. Changing the username on Reddit is relatively straightforward, but changing the flair can be more challenging for users. This article will cover Reddit flairs, how to change flair on Reddit, and how to add flair on Reddit. Understanding flair is crucial for changing it effectively.
See Also: How To Watch Free NHL Live On Reddit? [Full Guide]
What is Flair on Reddit?
Flair makes Reddit user-friendly as it becomes easy for users to search and read posts and interact with the images or posts according to their interests. The Reddit Flair is a Tag that categorizes certain posts, and the tag is seen beside the user's post.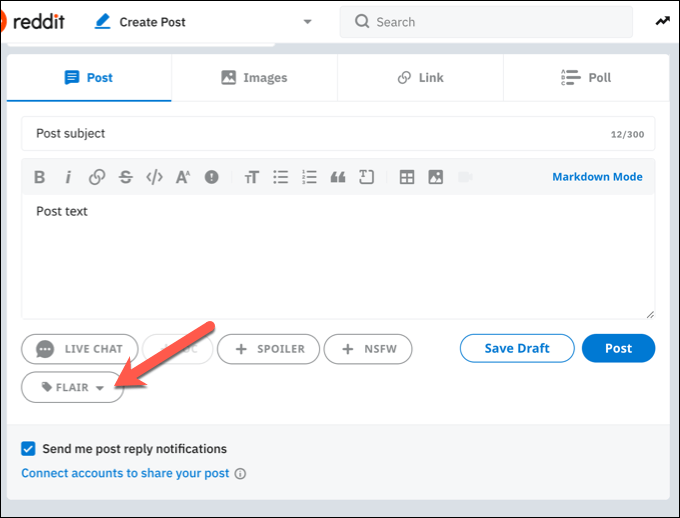 It is important to give a label to posts, i.e., it becomes necessary to categorize posts as it becomes easier for the user to find his interest in the particular topic. However, if a conversation thread mentions a deleted comment, many users need to read the comment to understand the context.
See Also: How To Delete Reddit History? 4 Easy Ways
What is Post Flair on Reddit?
Post Flair on Reddit is as same as any other Flair. The categorized tag appears on the right side of the post. It differentiates the user's post from other posts of different categories.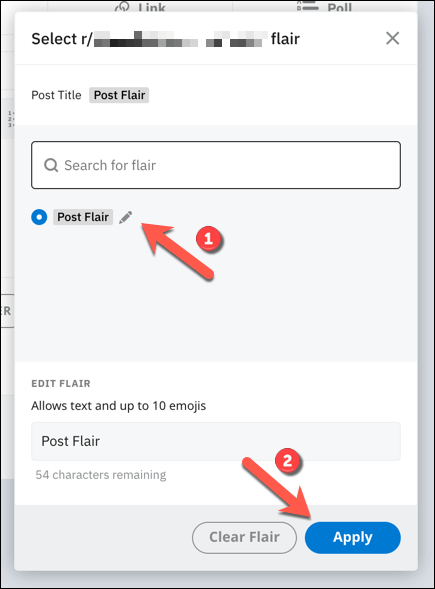 The post-Flair is a tag for the user to know his interest in a specific topic. Then the posts on his feed will be related to that Post Flair on Reddit.
Now, Let's know about User Flair.
See Also: How To Read Deleted Reddit Posts | 3 Working Ways
What is User Flair on Reddit?
The User Flair categorizes the content that the user on Reddit posts. It gives a tag to the user. For example, if a user posts Dank memes and dark humor, it will tag him as "Dark humor."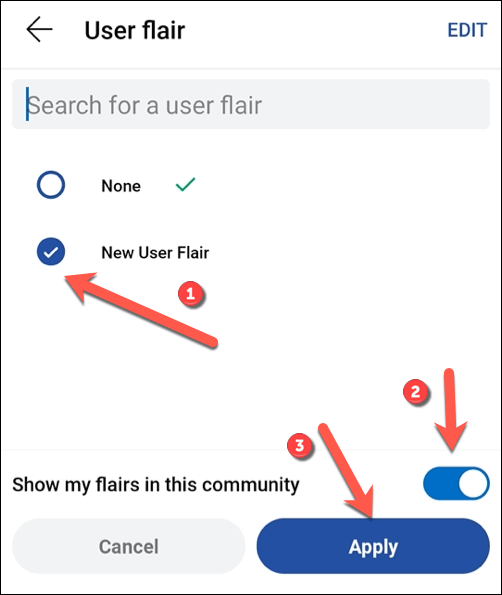 This categorized tag for users is known as User Flair. Have you ever heard about custom Flair? Yes, by the word custom, you might know what Custom Flair is! Let's know about Custom Flair.
See Also: 3 Ways To Embed Images In Reddit Text Post | Complete Guide
What is Reddit Custom Flair?
Now you may have a question about how to get flair on Reddit. In the Reddit Custom Flair, the user can customize his flair according to the content he wishes to make.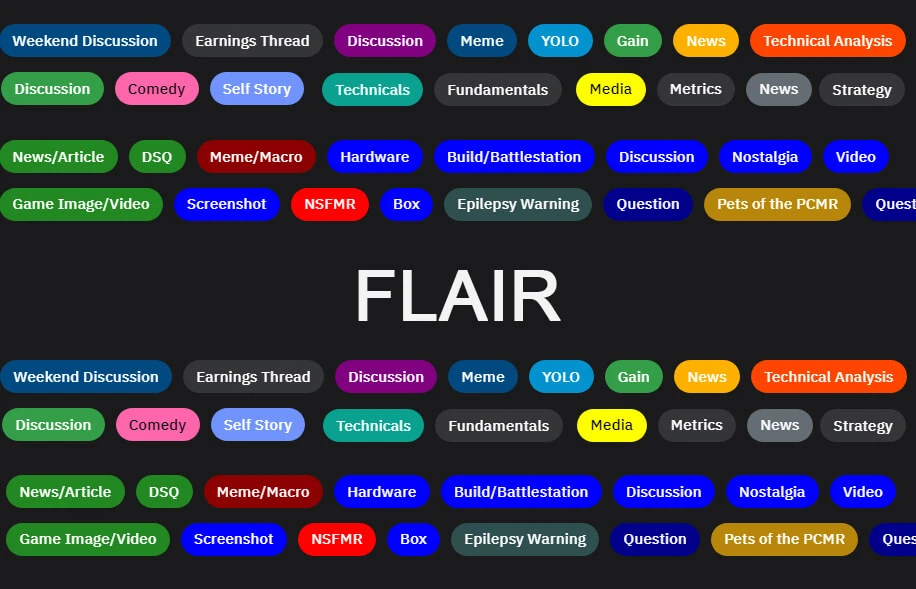 It can be anything like Funny, Laughter, Sad, Stories, Poems, Love quotes, Gaming, or anything the user is interested in. After knowing about Flairs, Let's understand how to get flair on Reddit posts.
Add Flairs to Reddit Posts
To add flair to Reddit Posts, follow these basic steps.
Sign in to your Reddit account by clicking on the "Log in" option.

You must create a new post after signing in to your Reddit account. But before starting a new post, don't forget to select the subreddit. 
Note: If the Flair is gray, you will need a moderator to make flair for you. Or else, you can add the Flair in Step #4 itself.
Moving Forward, let's see How to Change Flair on Reddit. 
See Also: How To Use Reddit API On Reddit: Complete Guide
How to Change Flair on Reddit?
Let's see how to change Reddit Flair on mobile. Changing Flair on Reddit will not be difficult after following the below steps.
Download Reddit from the PlayStore. Install it on your mobile phone and launch the Reddit Application.
After opening Reddit, tap on the three horizontal lines visible in the top left corner of your mobile screen.


Click on the "Community" option. The community is nothing but a Subreddit button from which we have to select the flair.
The user should be a participant in that particular Reddit Community. If not, then the user must join the community.


Search that community and click on the three dots visible beside the name of that specific community joined.
Now, click on the option "Change User Flair." After clicking this, a new window will open.
You will now get a preview of the Flairs. You can choose one flair at a time.
This is the last step. Click on the Apply button to change the flair.
In the same way, you can know how to quote on Reddit by following some basic steps. It might be useful if you are a beginner on Reddit and want to know how to use it effectively.
FAQs
What are the other uses of Reddit tags, i.e., Flairs?
The primary use of Reddit Flairs is to make users know their interests and personalize their Reddit accounts according to them.
What should you do if you see any user violating Reddit community guidelines?
If you see any user misbehaving or violating the Reddit community guidelines, you should report that particular post or the user's account. Another option is to report and complain to the Reddit Service. Assistance will be guided as Reddit promises a safe environment for its users.
Can we start a live stream on Reddit?
Yes, live streaming on Reddit is possible.
Are the posts editable if you have selected a Flair?
Yes, the user can edit the posts after selecting Flair.
Conclusion
Reddit is a user-friendly platform that allows users to share posts, images, videos, and the content they like to share. It gives the freedom to generate quality content and promote creative ideas. Reddit also provides freedom of interaction to its users, which is why users can interact and comment on the posts they wish to.
Reddit has User Flairs, Post Flairs, and Custom Flairs on its platform. Flairs are nothing but tags that categorize the content created by the users and the types of posts that are posted on Reddit. Because of Reddit Flairs, users have the freedom to choose content to view and interact with their interests. This allows them to personalize their Reddit Feed.
This write-up taught us about Reddit Flairs and how to change flair on Reddit. We hope you found this article helpful.
See Also: How To Delete Reddit Account On App In Your Phone | 2023
David Carnoy: TechyHost's and CNET's Executive Editor, leading member of the Reviews team since 2000. Covers gadgets, specializes in e-readers and e-publishing.