Colorful themes are very pleasing to our eyes. Your wait is over if you're looking for the right guide on how to change theme color on Twitter. We'll show you the most effective techniques for altering the Twitter theme color.
To change the theme color on Twitter, sign in and click your Profile symbol. Go to the Design tab and select the Account page to modify your profile's background and theme colors. Select a new color from the drop-down menu.
Nonetheless, this article will provide an easy guide to changing Twitter colors. It's a simple task if you do it with us. So go through till the end to know how to change the theme color on Twitter.
See Also: How To Bypass Twitter Phone Verification | Complete Guide
How To Customize Twitter Themes Colour?
As we all know, Twitter is commonly identified for its iconic blue and white color theme. However, presently Twitter has upgraded and offers you a fantastic chance to change the theme color for Twitter. In addition, Twitter provides multiple options for customizing its background and theme to Twitter color change. Also, see this guide on how to uncensor Twitter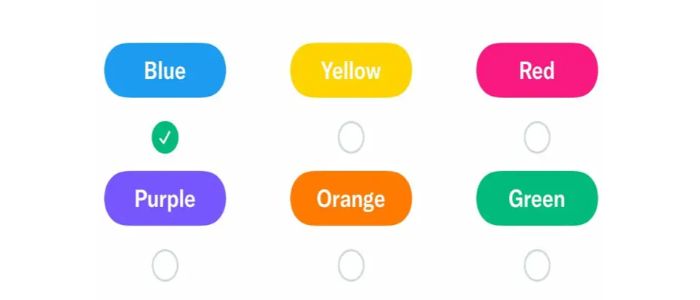 It is noticeable that changing Twitter's color assists the Twitter user in making it more appealing and attractive. Simultaneously, numerous folks like having a black theme color on Twitter since it lessens eye strain.
Change Twitter Theme Colour
Altering Twitter color provides the user with the option and freedom to build a custom-made theme of their preference.
Not only the background color Twitter also enables you to decide on a theme color as well. This straightforward guide will cover different methods and two distinct mediums to change Twitter's color and background.
See Also: How To Recover A Twitter Account Without Email And Phone Number
How to change the theme color on Twitter through PC?
PC is one of the intelligent devices utilized for using Twitter. Changing your Twitter profile color through a PC is a highly straightforward task. The PC enables you to alter the background and color theme as well. You need to follow these simple points illustrated below to alter the color of Twitter by using a PC.
Then, tap on the "More" options on your PC screen.
Press click on the 'Accessibility, display and language.'
Hit on the " Display" button.
Then go for the "Display" to personalize your Twitter theme color. You will get to see a lot of different colors available on the screen, such as green, white, black, yellow, pink, etc.
Twitter's theme color, black, is a good option. Selecting the black theme color Twitter and 'Lights Out for the background color makes it more alluring.
See Also: Twitter Blue Features | Top 10 To Know | Complete Information
How Do I Change The Color Of My Twitter Theme On My Phone?
Unfortunately, using Twitter's mobile version can't change the color theme. So here are some points to follow to solve the problem of How to change the theme color on Twitter.
Register with your account.
Choose the ring-shaped Show button.
"Setting and Privacy" is the way to go. Click the 'Accessibility, Display, and Languages' button.
Selecting the "Show" button
Under the Display section, select the dark mode button.
Then turn around and leave. There has been a big adjustment.
Make your Twitter Pink on your iPhone
However, you choose a different method to change Twitter's color to make your Twitter app more attractive and enticing.
Shortcut Icon
Different types of IOS apps can help you change your Twitter color and make your Twitter with the pink Display on your home screen with the official Twitter application.
CocoPPA is one of them that can help you change your Twitter color. These sorts of applications build a shortcut for Twitter app URL on your iPhone screen to offer you the tool to personalize it with the pink color icon or according to your preferences.
How to change the Twitter app icon color
You can also custom-make the Twitter app icon. For example, a user can change the icon color and different customization features powered by the Twitter application. Kindly follow these simple points to change the Twitter icon:
Select the Twitter Blue option
Go down and press on the application icon
You can find multiple color choices comprising season icons.
Then customize your Twitter app icon.
Click on Ok to do the process and save the modifications.
See Also: Best Chrome Themes You Should Use In Your Chrome | 2023
FAQs
How to make the pink color Twitter?
Have you fad who with the blue and ordinary Twitter color and want to change the Twitter color? As we all know that pink is one of the most vibrant colors offered by Twitter.Just follow the simple steps above to change the Twitter theme from boring to alluring. Also, remember that you can alter the Twitter colors by using your PC and computer through the web browser.
How to get purple Twitter?
Yes, you can make your Twitter purple just by using easy steps. Here we have mentioned a simple process to change the Twitter color. 1. Log in to Twitter on your web browser. 2. Click on More options from the menu placed on the left side 3. Go to Setting And Privacy 4. Then click on Accessibility, Display, and Languages 5. Tap on the color under the Display. 6. In the end, select purple from different colors that are present to you. 7. And you're done. Now enjoy your purple Twitter.
How to change the display color on Twitter?
If you want to change the display color on Twitter through your phone: 1. Open your Twitter account and click on Settings and Privacy. 2. Click on Accessibility, Display, and Languages. 3. Tap on Display and sound and go for Dark mode. 4. That is how you can change the Twitter background.
How to get a light theme on Twitter
1. Click on the top menu on the profile screen. 2. Hit on Setting and Privacy. 3.Press on Display and Sound button 4. After that, slide the dark mode slider to adjust the light. 5. You can go for Lights out or Dim, according to your preferences. 6. Click on the dark mode option again to turn off the feature.
Conclusion
If you have ever used Twitter, then you know that it's a fantastic platform and simple to navigate. And similarly, changing Twitter color is also an easy task. You can follow these straightforward steps to change your Twitter color. This brief knowledge provides much information on how to change the theme color on Twitter. Now you don't need to dig here and there to change Twitter colors and background colors according to your preferences. Kindly share this article with your friends struggling with Twitter color change. Hope this guide on how to change theme color on Twitter has helped you!
See Also: How To See Someone's Most Recent Followers On Twitter |
Freelancer Michael Franco writes about the serious and silly sides of science and technology for CNET and other pixel and paper pubs.