Twitter Blue is an exclusive membership service that gives users upgraded features and capabilities. This article will provide the major information you need to make the most of Twitter Blue Features. In addition to the main content, we will provide you with troubleshooting tips to ensure you have a smooth and enjoyable experience with Twitter Blue.
The main purpose of this article is to provide you with a comprehensive guide to the top 10 Twitter Blue features. Twitter Blue Features include Customizable bookmarks, advanced search options, read receipts, undo send, custom app icon, etc. We will cover the benefits of each feature, how to use them, and any additional considerations you should keep in mind.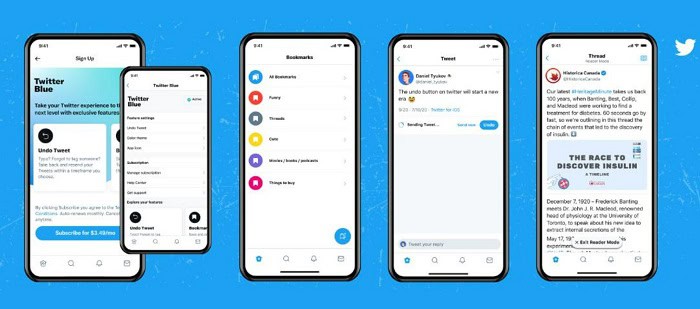 Why stick around and read the whole article? Because we have more to share than just the basics. We will also provide equivalent steps to ensure you understand the topic. By the end of this article, you will have a solid foundation on the top 10 Twitter Blue features and be able to leverage them to enhance your Twitter experience. Keep Reading.
See Also: 8 Fake Tweet Generator Sites [Best Of The Year 2023]
What is Twitter Blue?
Twitter Blue is a paid membership service that allows users access to the platform's increased features and capabilities. Some of the key features of Twitter Blue include customizable bookmarks, advanced search options, read receipts, undo send, custom app icons, advanced analytics, custom colour schemes, night mode, tweet scheduling, and tweet drafts. 
These features are designed to help users get more out of Twitter and make engaging with content and connecting with other users easier. Depending on your nation, you can purchase a monthly subscription to Twitter Blue. The price varies. The price varies. Also, click here to learn how To Create A Twitter Word Cloud
Twitter Blue is only available to users with a Twitter handle and can be accessed within the Twitter app on compatible devices.
See Also: How To Check Fake Followers On Twitter?
Some Special Features of Twitter Blue
Here are some special Twitter Blue Features.
Customizable bookmarks
Customizable bookmarks allow you to easily save and organize your favourite tweets for later reference.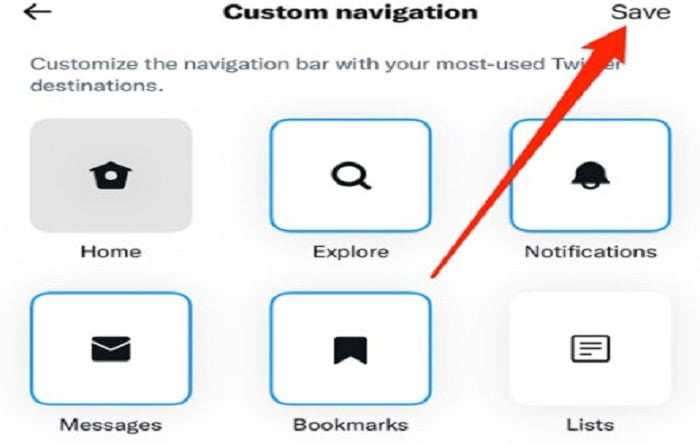 Simply click the bookmark icon on a tweet to add it to your bookmarks, and then access all of your saved tweets from the bookmarks tab in your profile.
See Also: How To Download All Tweets From A User | Top 4 Ways
Advanced search options
Twitter Blue provides advanced search options to find the tweets and accounts you are looking for.

You may activate filters by limiting your search results by date, language, region, and other criteria.
Read receipts
You may find out who viewed your direct messages using read receipts.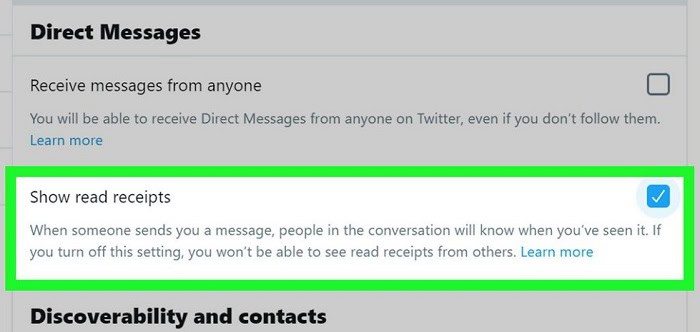 This simplifies keeping track of conversations and ensures that messages are received.
Undo send
The "undo send" feature allows you to cancel the sending of a protected tweet within a few seconds of pressing the send button.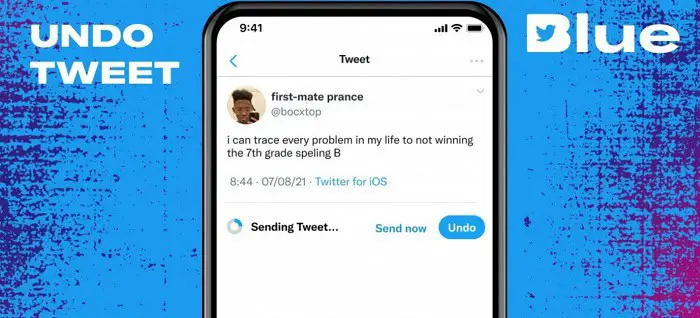 This can catch any typos or mistakes before your tweet is sent to the world.
Custom app icon
Twitter Blue allows you to customize the icon for the Twitter app on your device.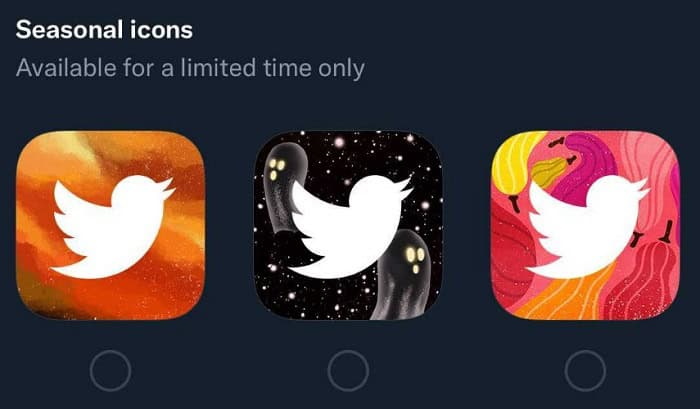 You may submit a new icon or pick one from the list of already created icons.
Custom colour schemes
With Twitter Blue, you can customize the colour scheme of your Twitter app to match your personal preferences.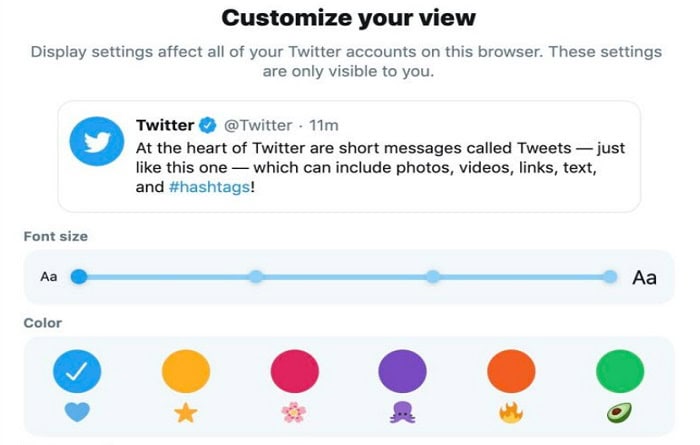 You can choose from pre-designed color schemes or create your custom color scheme using the color picker tool.
Night mode
The night mode feature allows you to switch to a dark theme on your Twitter blue subscription, which can be easier on the eyes when using the app in low-light conditions.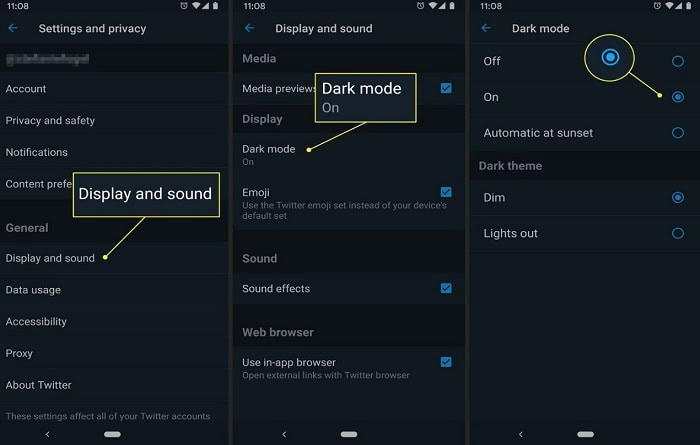 From the settings menu, you may activate and deactivate night mode.
See Also:  How To Export Twitter Following List And Follower List [Easy Guide]Using VPN Safety Tips | Tried And Tested [4 Ways]
Tweet scheduling
The tweet scheduling feature allows you to schedule your tweets in advance to plan and publish your content at optimal times.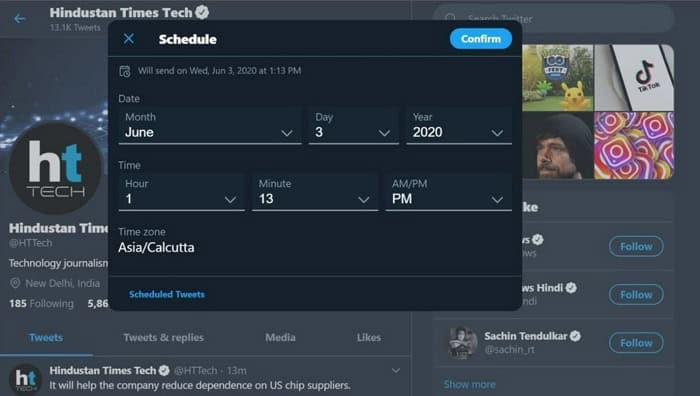 To pin any tweet, simply compose your tweet as normal and then use the scheduling tool to select the date and time you want the tweet published.
Tweet drafts
The tweet drafts feature allows you to save tweets as drafts and return them later. This can be useful for tweets you want to work on but need to be ready to publish.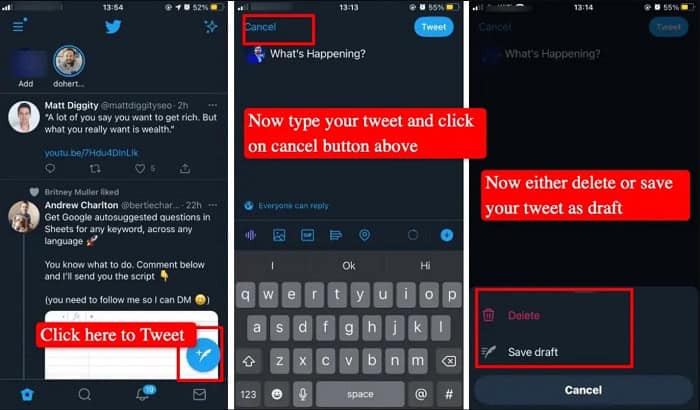 To save a tweet as a draft, click the "save as draft" button while composing the tweet.
Advanced analytics
Twitter Blue provides you with advanced analytics tools that allow you to track and measure the performance of your tweets and account. You can use these tools to see how many people have viewed and engaged with your tweets and which are performing the best.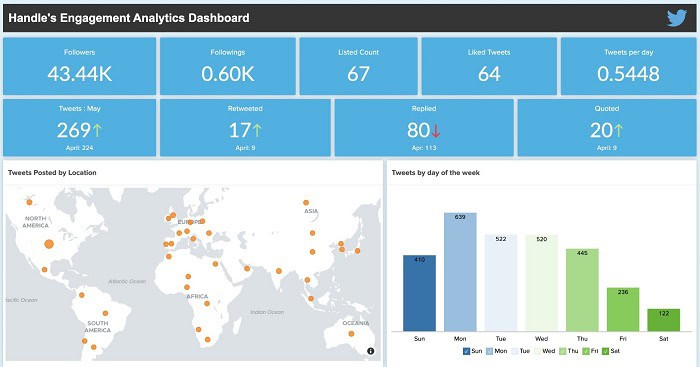 With Twitter Blue, you can access various detailed analytics reports and graphs that provide insights into your Twitter performance. This can help identify trends and patterns in your Twitter activity and optimize your content strategy to reach better and engage your audience.
Benefits of Subscribing to Twitter Blue
In addition to the top 10 Twitter Blue features covered in this article, there are several other benefits to subscribing to Twitter Blue. For example, you will receive exclusive access to Twitter Blue events and experiences and early access to new features and functionality as they are rolled out.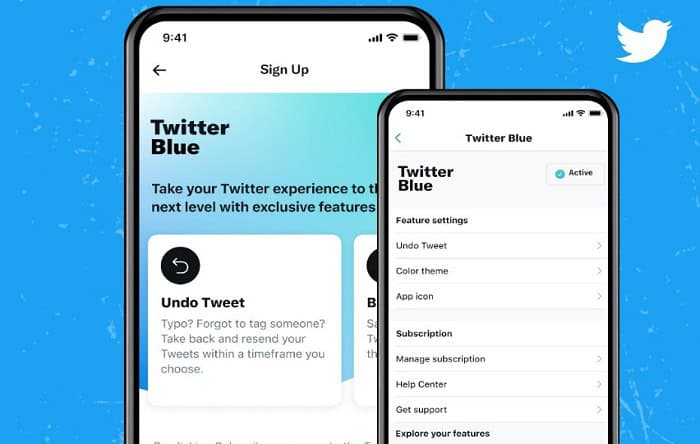 You will also receive priority support from Twitter. So you can get help with any issues or questions you may have more quickly and efficiently. Subscribing to Twitter Blue can provide you with a more personalized and enhanced experience on the platform and may be well worth the Twitter subscription cost for avid Twitter users. 
How to Get Twitter Blue?
To get Twitter Blue, follow these steps:
The subscription process is easy. Just follow the prompts.
Once you have completed the subscription process, you will have access to all of the enhanced features and functionality offered by Twitter Blue. You can access these features by navigating the Twitter Blue tab within the settings and privacy menu. Tweet support can assist you with any subscription issues or Twitter Blue questions.
See Also: Complete Guide On How To Uncensor Twitter
FAQs
Is Twitter Blue Worth It?
It is entirely based on individual needs and preferences. Suppose you are an avid Twitter user who frequently engages with the platform and would benefit from the enhanced features and functionality offered by Twitter Blue. However, if you are a casual user who does not need the advanced features offered by Twitter Blue, it may not be worth the subscription cost. It is important to consider your needs and priorities carefully before deciding whether to subscribe to Twitter Blue.
What is Twitter Subscription Cost?
The cost to subscribe to Twitter Blue varies on the country in which you live. In the US, Twitter Blue cost $8. The price of a subscription may differ in different countries due to a number of factors. You can find out how much a Twitter Blue subscription presently costs in your country by visiting the Twitter website or using the subscription feature of the Twitter app. Please note that the cost of a Twitter Blue subscription is subject to change.
How to customise your bookmarks?
Click the bookmark icon to mark a tweet as your favorite. There will be archiving. When you go to your profile and choose the Bookmarks option, you may access your saved bookmarks. The tweets you've saved are always available for exploration and rearranging.
How to use the advanced search options?
Choose Search from the top menu. Your search term should be typed in and then entered. Utilise the filters on the page's left side to limit the search results you receive by date, language, location, and other factors. For a more thorough look at a tweet, click on it.
Conclusion
This article provides a comprehensive guide to the top 10 Twitter Blue features. Whether you are an avid Twitter user or just looking to get more out of the platform, these features will help you take your Twitter experience to the next level. We have covered the benefits of each feature, how to use them, and any additional considerations you should keep in mind. 
Freelancer Michael Franco writes about the serious and silly sides of science and technology for CNET and other pixel and paper pubs.