What are the best Call and SMS blockers for Android? We have the top 10 calls and SMS blocking app for Android for you in this article. All unsolicited calls and texts will be eliminated with the aid of these applications.
The best Call and SMS blockers for Android are TrueCaller, Mr. Number, Caller ID & Call Blocker Free, BlackList, Block SMS and Call, Eyecon, Hiya, CallApp, Whoscall, and Safest Call Blocker. To know about these in detail, keep on reading.
Every single one of us has experienced the annoyance of telemarketers' or con artists' unsolicited calls. Sadly, only a small percentage of Android phones have built-in blocking capability. Thus, we have chosen 10 of Android's most reliable and efficient Call and SMS-blocking applications. This third-party call filtering and text message blocker for Android can protect your phone against spoofed calls and aid in the identification of unfamiliar callers.
Best Call And SMS Blockers For Android
Continue reading to learn more about the top 10 Call and SMS blockers for Android applications.
TrueCaller
The most used dialer and caller ID program are TrueCaller. Unless a user opts to de-register from the program, TrueCaller will always remember his identity when he joins the service. TrueCaller records every piece of information about a user.
The TrueCaller caller ID function will instantly recognize and display the caller's identity if they call you from an unidentified number on your phone. Blocking unwanted calls and SMS messages is a function of TrueCaller.
The call blocker SMS blocker app allows you to enter a number and a name, and it will continue to block any telemarketer calls and SMS messages for you.
Visit: Truecaller
Mr. Number
Mr. Number-Block calls & spam occupies the 2nd spot on the list. This application can block any calls or SMS messages from an unwanted person. You can block a number of any region of the world. With this application, you can redirect the wrong numbers to a voicemail.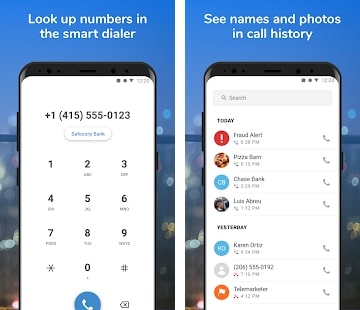 For your protection, the calls will be kept private on the voicemail. To block a number, you may choose one from your contact list or enter a new number with its name in the program. Mr. Number-Block Calls & Spam is one of the free Call and SMS blockers for Android.
Visit: Mr. Number
Caller ID & Call Blocker Free
Similar to TrueCaller in many ways, it is Caller ID & Call Blocker Free. There is a long list of other features in this program. It comes in its entirety. Caller ID & Call Blocker may help you with any task, like installing a new dialer or keeping track of your call history.

You may get all the information about an unknown caller's name and origin by tracking them down using this tool.
This program features a "blacklist" option where you may add all the phone numbers calling you for no apparent reason. It bans calls and Texts from unauthorized and undesirable numbers. It also has several topics. A contacts widget added to your phone's home screen.
This program is capable of much more. You can download this if you're seeking a different phone app on your smartphone. This is one of the best apps to block text messages and phone calls on Android.
Visit: Caller ID & Call Blocker
See Also: The Top 5 Best Video Calling Apps You Can Use In 2023
BlackList
BlackList is a pretty straightforward program that filters incoming calls and SMS messages. On their phone, users may set up a blocklist. Thanks to this blocklist, all calls and SMS messages intended to annoy you will be blocked. MMS messages are also blocked.

It may also block private numbers in addition to undesirable ones. Also, the program provides an exemption list where you may choose which contacts you do not want to ban. Also, you may configure this program to stop all calls for a specific period.
You may also conceal your lists using BlackList and keep information about your banned contacts private.
Visit: BlackList
See Also: Fix: The Person You Are Calling Cannot Accept Calls At This Time
Block SMS and Call
The easiest program to use is this one. It records calls and SMS messages you didn't want to read. Thanks to its simple user interface, you may manually enter the information or choose a contact from your stored list to add the numbers to be banned.

Also, you can block all telemarketer calls and SMS messages from reaching your phone. This program makes it simple to prevent ads that frequently use numbers with fewer than five digits.
Visit: Block SMS and Call
Eyecon
One of the greatest  Call and SMS blockers for Android applications for avoiding bothersome calls is Eyecon, which displays the caller's name, photo, and identification. To ensure that no one takes advantage of you, the software also allows you to record calls you receive automatically.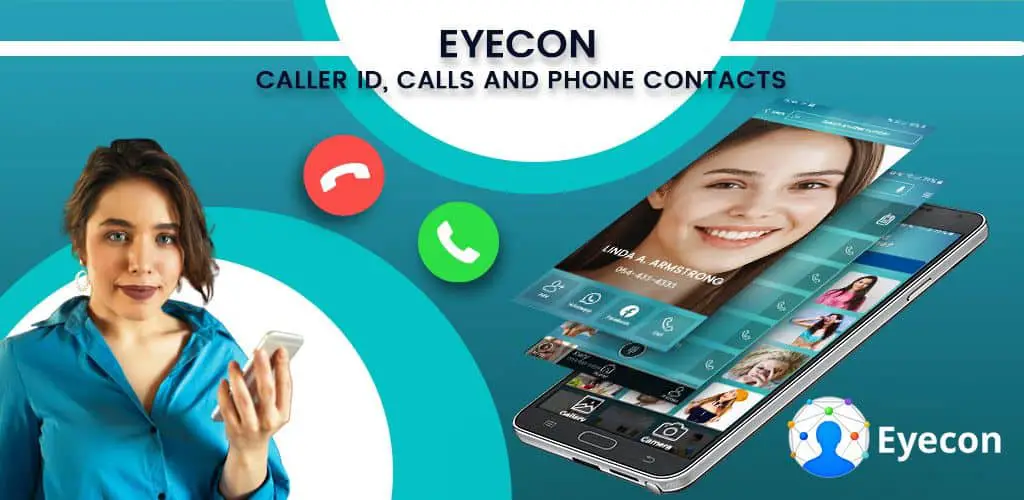 One drawback is that it can only manage calls. The software has in-app purchases, is sponsored by adverts, or may be upgraded by watching videos and inviting friends.
Visit: Eyecon
Hiya
Hiya gives consumers the option to ban and reject obnoxious calls and Messages. If a danger is identified Hiya bans the number and recognizes spam calls and messages.

This one of the best call and SMS blocker apps also shares a large database with thousands of phone numbers that might be linked to spam calls. It also has extra features like an Improved Dialer, Caller ID, and automated security warnings that can tell if an incoming call is spam.
Visit: Hiya
CallApp
The Caller ID and recording software CallApp functions very similarly to Truecaller. Similar to Truecaller, CallApp likely has one of the largest CallerID databases.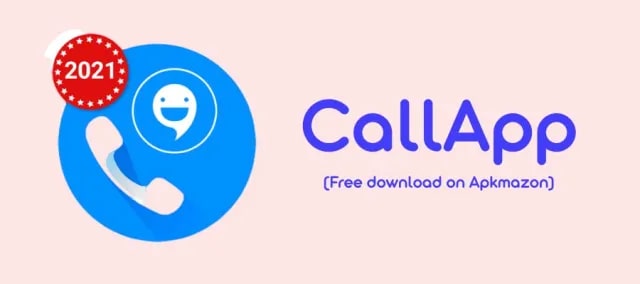 The app has over 100 million users, so it's not difficult to conceive. It also has an automated call recorder and filters spam calls in addition to that. Moreover, movies added to your caller ID screen.
Visit: CallApp
Whoscall
Whoscall is among the top call-blocking apps for Android. To save you the effort of answering pointless calls, it will immediately block any robocalls, telemarketing calls, or spam callers, and eventually, make the call and SMS managing easier for you.

The app to block calls and texts from Android is free and small, but it also has advertisements. The caller ID function is here, and the greatest part is that users may customize their caller ID with a Whoscall card.
Visit: WhosCall
 Call Blacklist Call Blocker
An easy-to-use, fully functional call-blocking software for Android, Call Blacklist Call Blocker, is completely free. You may use the function to block numbers by adding them to blocklists and allowlists.

These call and text-blocking apps also offer a wildcard-blocking capability to ban numbers containing certain digits. The Safest Call Blocker software makes examining all blocked numbers simple because they are recorded in the call logs independently and without interruptions.
Visit: Call Blacklist Call Blocker
Read Also: How To Disable Pop-Up Blocker In Chrome Mobile | 2023
FAQs
How can I stop robocalls on my Android phone?
With the help of a list prepared by Google, several smartphones that ship with the Android phone app by default give options to block spam calls. Go to Settings > Caller ID & Spam to activate this. Now enable the option to filter spam calls. By doing this, you may avoid the hassle of installing third-party apps and filter out most spam calls.
How do I ban calls on Android?
Use the default Android phone application to find choices to prohibit spam calls by utilizing a list generated by Google. This will allow you to ban calls on Android devices. Go to Options > Caller ID & Spam to enable it. Now enable the option to block spam calls. You won't have to bother installing third-party apps because this will filter out most spam calls.
Can Hiya beat Truecaller?
Both applications are fairly good when it comes to functionality and features. The two applications do, however, have some differences. Truecaller offers a bigger database, but you must sign up using your email address and establish a profile. Given Hiya's situation, recognizing the callers may take some time.
The call blocker has what purpose?
An Android application that prevents telemarketers, spam, robocalls, telemarketing, private, concealed, anonymous calls, and calls from strangers and call centers is the Call Blocker App.
Call and SMS blocker: What does it do?
Call & SMS Blocking enables you to block texts and phone calls from unwanted or unauthorized numbers. So if any call or SMS bothers you, then use these Call and SMS blocker apps to get rid of it.
Conclusion
A more recent Android smartphone will often have this capability. The programs mentioned above are only suggested if your phone is deficient in this area. If these  Call and SMS blockers for Android Applications have helped you complete your task, let us know through the comment box below.
Please also mention any more applications you like to include on this list in the comments area. Keep in touch with us.
David Carnoy: TechyHost's and CNET's Executive Editor, leading member of the Reviews team since 2000. Covers gadgets, specializes in e-readers and e-publishing.