After the first declaration of lockdown, we could not leave our houses due to restrictions, limiting the movement of the whole population worldwide. We were bored and lazy as we could not meet our friends, family members, and others. Video calling apps helped us to cover these physical distances. Now that the second covid wave hit us, we are again trapped in our houses.
Here is the list of The Top 5 Best Video Calling Apps You Can Use In 2023:
Skype
Webex Cisco
Zoom
WhatsApp
Google Duo
The need for video calling apps has increased as the world gets stagnant. Some provide excellent video quality, while some have an easy user interface, but which is the best? Don't worry! We will help you. We have researched the market and found the five best video-calling apps that are easy to use and supported by almost every Windows version. Click here to learn how you can screen share Disney Plus on Zoom.
See Also: Fix: The Person You Are Calling Cannot Accept Calls At This Time
Best Video Calling Apps
This is the list of the best video calling apps that you can use:
Skype
Skype – Skype calls are free and used by millions worldwide! Skype was the first video calling app that Microsoft now owns. It is free software that allows video, as well as voice, calls. Along with calling, you can send messages and files and share your screen with the participant. You can record video calls to save your special moments, one of the great features.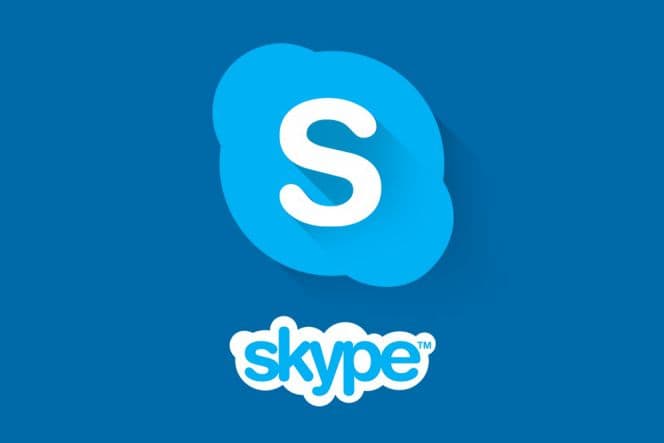 Apart from that, if the person you wish to call isn't on Skype, you can make standard phone calls or send standard SMS at low rates. They have subscription plans for the same. Also, this video calling app works on tablets, mobiles, desktops, and the web, enabling the user to handle it easily. This app is best for both office as well as personal use. Click here to learn the top video-sharing Apps to Binge with your friends.
Reasons To Buy
50 maximum participants per video call

supports text and call internationally

accessible on all platforms
Reasons To Avoid
The business tier is expensive.
Visit: Skype
See Also: Top 6 Free Voice Chat Software for Windows
Webex Cisco
Firstly, this video calling app has widespread use in this lockdown period, primarily for conducting e-learning sessions for students. It has an easy interface and can be used on any device and the web. Webex Cisco provides video calling facilities wherein you can record your calls, share your screen, schedule meetings, chat live with the group, and much more.
It is free and can be downloaded easily from the official website. What makes it better is that the host can control who can attend the meetings and allow or remove the participants. It also provides a waiting room for the participants until the host takes action toward them.
Utilizing a straightforward app to call, meet, message, and complete work tasks. Secure, integrated audio, video, and content sharing are available through Webex Meetings from any location and device. Smart meetings job automation tools like noise reduction, and Webex Assistant, You can work more efficiently with authentic translations and Individuals Insights.
Reasons To Buy
A smooth user experience for video conferencing

Easy Audio Conference Option to Participate In

Meetings in a single click instantly

You Can Create A Survey
Reasons To Avoid
Before using, you should beforehand download the application. 

Control over chat and comments is poor.

When compared to the app version, the online version is less intense.
Visit: Webex Cisco
Zoom
Zoom is a video conferencing tool in widespread use, mainly for business-related meetings. It can have up to 1000 participants at a time. This app is best for conducting webinars and training sessions. It is easy to use and has no limitations on its trial period – so it's free!
Zoom allows us to record video calls as well. We can also reschedule the recurring video conferences, collect participant data, present your screen, and see who attended the meeting. The Zoom video calling app is easy as it is available on any device and platform. The best feature is that you can apply noise cancellation to your session. Also, you can learn if you can't receive incoming calls.
HD Video
And Audio
Zoom video conferencing app can stream high-quality video and audio and provide excellent picture quality. Participants struggling to connect to the internet or facing network issues can lower the picture quality and attend the meeting smoothly.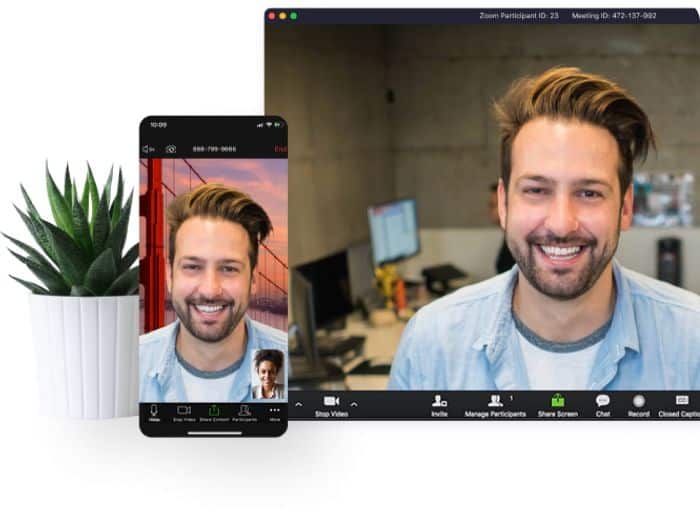 This is one of the reasons it is the best video calling app for PC.
Participant Camera Feed
Though it is a video conferencing app, it also requires permission from a user or administrator to allow screen sharing, i.e., make it visible to other participants. This depicts a good sign in privacy and security aspects.
Audio Only Conferencing
Zoom is a video conferencing app, but it also gives freedom to the users in a meeting as per their requirements. For some reason, if a user is unwilling to start a video camera, they can turn off their cameras and even mics.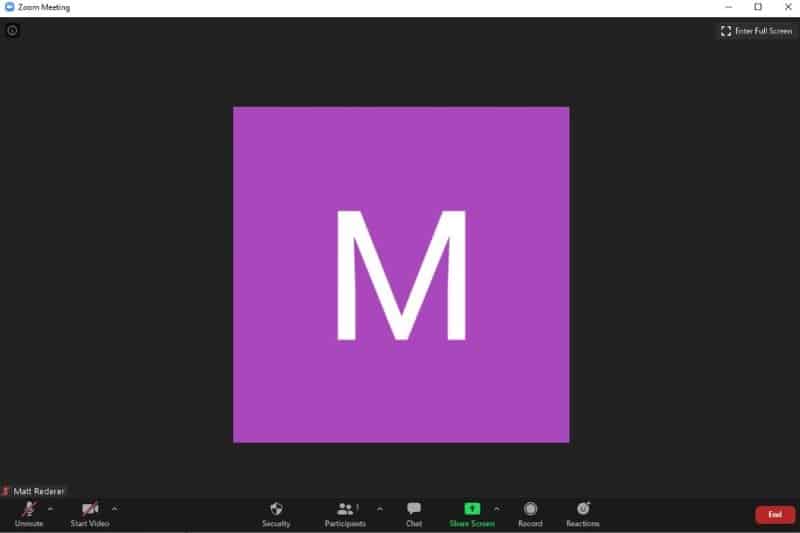 This, in turn, provides freedom to the users to make the application work accordingly, making it the best video-calling app for PC.
Cross-Platform Communication
All versions of this application support cross-platform communication. From video to audio and instant messaging, it provides various communication options.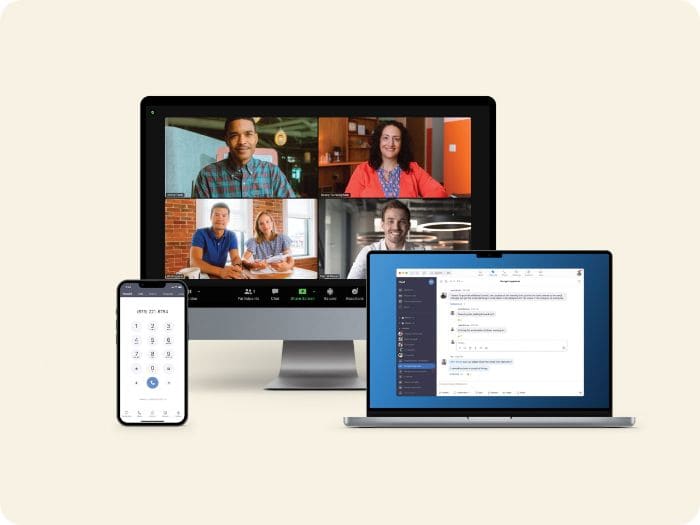 Video conferencing through Zoom can also be done with the help of the mobile app, desktop client, and even the Browser. 
Password Protection
Security and privacy are significant factors in demand in today's world. The ZOOM application is password-protected, and Facebook email can access it and Google, but it requires a user's sign-in to access their account.
Apart from this, private meeting rooms are also protected by a password. Individual meetings can also have a password if the user wants it and provide them with another level of security. Want to learn online video watching Apps for Android phones? Read This.
End-To-End Encryption
ZOOM is currently working to provide end-to-end encryption as a part of its security upgrade, which comes with an enable and disable option at any time as per the user's requirement.
Some communication systems work better without this feature, but ZOOM will have this feature as default in upcoming versions. This makes it the best video calling app for PC. Want to learn about the Root Checker app? Click here.
You can only make one free 40-minute call at a time; to make more, you must upgrade.
Reasons To Buy
Suitable for both friends and coworkers

wide variety of features

Suitable for all platforms
Reasons To Avoid
Time constraints are imposed for three or more people in the free tier.
Visit: Zoom
See also: How To Connect Zoom To Facebook Live? Complete Tutorial
WhatsApp
WhatsApp has been the most significant turnover in the field of social media. It provides us with features like video and voice calls which don't require much data. We can also send instant texts to our dear ones using our mobile data. Whatsapp on the desktop is a boon wherein you can sync your chats and easily access your WhatsApp while working on your computer or mobile.
This video-calling app allows you to make HD video and voice calls with just one click! You can record your voice and say what's on your mind. Afterward, you can share your pictures and videos personally or in a group. Also, It is free software that you can download from the official site. Click here for the best Android screen recording apps.
WhatsApp, which Meta owns, is one of the best Android video chat applications. Over 2 billion people prefer the app, which is incredibly popular. Regarding numbers, the messaging app has been downloaded more than 5 billion times from Google Play. WhatsApp is a popular app, so your friend likely has it.
Tap the Calls tab and select New Call to place a call.
After that, click the Video Call tab.
You may also start a call by heading to the chat with a connection and selecting the Video Call icon at the top.
Reasons To Buy
End-to-end encrypted
50-person group calls
Reasons To Avoid
Must enable the Phone connection for desktop calls.
Visit: Whatsapp
See Also: 6 Best WhatsApp Spy Software to Track & Monitor
Google Duo
As the name suggests, it is a Google product designed solely for video and audio calling purposes that you can use on any device and supports all platforms. It is one of the best video calling apps, so it always has high ratings on the play store. Although, there is no compulsion to save your phone number, as you can make calls easily using your Gmail account.
You can make one-to-one and group call as well. It lets you send notes to let the other person know what you were thinking. It also supports doodling, which gives us a chance you interact in a fun way. You can capture special moments with just one click! This app has new AR effects that let you make funny faces and make your experience memorable! This video calling app can only be used on the web and mobiles and cannot be downloaded on your computer.
You can begin making speedy video calls after verifying your phone number after signing up. Google Duo has a fantastic "Knock Knock" feature that lets you choose a quick overview of the caller before accepting the call.
See Also: 13 Best Stranger App For Android And IOS In 2023
Reasons To Buy
most new Android phones come with it preinstalled

Fun and simple to use

free in every way
Reasons To Avoid
The 32-person maximum is lower than average.
Visit: Google Duo
See also: How To Screen Share Netflix On Zoom Using Browser And Mobile
FAQs
Is Google Duo better than FaceTime?
You will nevertheless need to use FaceTime a lot. Although Google Duo removes the barrier preventing you from conversing with folks on Android, FaceTime works much better on the iPhone. And if that has been a problem, get Google Duo now.
Which Video Calling App Consumes the Fewest Data?
The most data-efficient video call service is FaceTime from Apple. It is not shocking if Apple uses advanced techniques to compress the video.
How much data is consumed during a 10-minute video call?
One-way standard definition calls typically require a minimum of 500 Kbps (3.75 MB/minute), while one-way high-definition calls often use a maximum of 1.8 Mbps (13.5 MB/s).
What is the internet speed ideal for video calls?
More bandwidth is required for video: High-resolution video conferencing can require up to 6 Mbps, whereas video conferencing of standard definition often needs below 1 Mbps which is megabits per second.
Conclusion
So, here are some of the best video-calling apps in 2023. Which one do you like the most? Comment below and let us know. Also, the best photo Editing Apps for iPhone.
See Also: 10 Methods to Fix Google Chrome Won't Open Error
Lead Photographer, Lead Advice Editor for @CNET in Europe. Love: the outdoors, music, food, snowboarding, animals, beer, coffee, lists. Personal views.