In this world of chaos where all are busy in one thing or the other, everyone needs to take out a little bit of time and enjoy it. Pranks are just the perfect fit to find this escapism. A little bit of laughter is exactly what you need to make your day. We are here to take care of this for you with some of the best prank websites compiled. If you want to find some calming websites for yourself, click here.
Pranks are fun-filled activities where you make a fool of others or tricks them into doing something stupid and enjoy along with maintaining healthy relationships. April fool's day is not just the only day when you can prank people. Do it whenever you want and wherever you want. Treat every day as 1st April and enjoy it. Why stick to one day when you can have fun every day?
It's the age of the internet. Social media is full of trolls and pranks. Pranks are so much fun to watch that one keeps on scrolling and scrolling and scrolling. It's hard to stop both the fingers to stop scrolling and the laughter. There is a never-ending list of pranks that can be performed and get the taste of laughter. Here we have done this research for you to try some of the best prank websites of 2023 on your buddies.
See also: How to Block Websites on MAC | Top 5 Methods of 2023
The 5 Best Prank Websites For 2023
Here are the top 5 best prank websites for you to try out to prank your friends and family:
See also: The 7 Best 2D Animation Software for Amateurs and Experts
Blow Up The Phone
It is one of the best prank sites that help you storm your friend's mobile with as many prank messages as you want with the frequency of your choice and make him/her wonder. It even lets you make prank calls. BLOW UP THE PHONE says, "Send a massive amount of text messages to your friends. Select how many and how fast".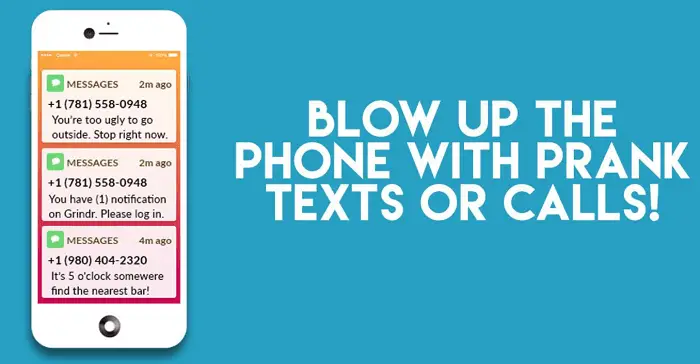 Today, people check their phones every now and then. Thus this is a perfect prank with sure results.
Visit: Blowupthephone
See also: How to Increase Maximum Volume in Windows 7/8/8.1/10
Fart Attack
Want to embarrass your friends? Just send an army of farts. All you need to do is grab a perfect opportunity when they leave their computer unlocked. Your friends will never forget to lock the computer next time. It lets you customize the time of when you want to play the sound. It works on stealth mode, thus helps you hide well.
FART ATTACK says, "Prank your friends (soon to be ex-friends) when they leave their computer unlocked by making every link and button fart on click and hover." An opportunity is all you need to look for. Don't let the chance go.
Hacker Typer
Want to show off some coding skills? Fool your friends into believing that you are a hacker. Look cool and make others fool with this one of the coolest prank websites. Here you can simply go and pretend to be a coder. Press any key, and the display will show coding stuff. Sounds cool, right?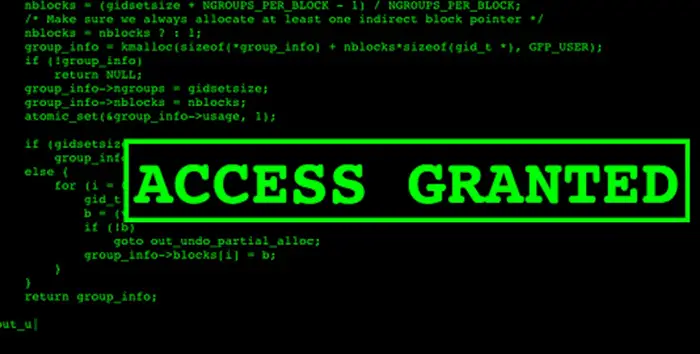 Type like a hacker here, and this will surely trick your friends into thinking that you got that cool coding on your fingertips.
Visit: Hacker Typer
See also: 10 Best Free Online Fax Services (#4 is recommended)
Great Big Stuff
Want to surprise someone? Also, want to make them scratch their heads? This website lets you send common objects to people in uncommonly BIG sizes. There is a vast variety of common products that you can select from.
For example, send a pencil to someone but of extraordinary size. Who wouldn't like that? It is full of prank link, which is interesting and also mind-boggling.
Visit: Great big stuff
GIF Dance Party
It is one of the most fun troll websites where you can create your own GIF dance party. You can even crop your and your friend's photos and put them there on the dance floor and rock. You can invite anyone you want to invite and have fun.
It can be shared with anyone. All one needs is a computer as it does not run on smartphones.
Visit: GIF dance party
See also: 5 Best WiFi Password Decryptor Tools | Free Download
Conclusion
As mentioned earlier, there is a never-ending list of pranks to perform, but here, we have mentioned the 5 best prank websites for you. Next time you get bored in your office or want to trouble your friend for fun, try one of these troll links and escape the boredom. So, what are you waiting for? Just select the prank, grab the tools, and attack. Begin a prank war amongst your friends, family, or relatives, and have the best time with these funny links to send.
See also: 13 Best Free Drafting Software With Pros & Cons (2023 Updated)
Hey everyone! We are a group of Computer Engineers who have dedicated their lives to tech. It's our dream to make sure that all the updates in the tech world reach everyone is simple words. Hope you have a good time on the blog! 🙂