You want to learn how to make a Subreddit on your Phone. You are safe with us! Our brief guide will show you how to create your online community. Let's start with the fundamentals, though.
To create a subreddit, follow these steps:
Sign up for a Reddit account: Start by creating an account on Reddit if you don't have one already. Go to the Reddit homepage and click on "Sign Up" to register.
Choose a topic: Decide on the specific topic or theme you want your subreddit to revolve around.
Create your subreddit: After logging into your Reddit account, go back to the homepage. On the right side of the screen, you'll find a button labeled "Create your own subreddit." Click on it to begin the creation process.
One of the most well-known websites is Reddit, where you may find whatever you need or never even know you need. If you don't know what you're doing online, this is the finest place to be. Even downloading films from the website is simple! Reddit will introduce you to the most intriguing, perplexing, and humorous things the globe offers as you scroll through the app or the website. This is possible by its sizable user-driven communities known as Subreddits. To know more about Subreddits, keep reading the article on how to make a subreddit on your Phone.
See Also: How To Block A User On Reddit In Just 3 Steps [Android & IOS]
Make Subreddit on Mobile
There are already more than 100,000 subreddits on Reddit where discussions may be had. There is certainly already a subreddit for anything under the sun. Think you possess a specialty and can offer insightful commentary on a certain specialized subject? Or do you want to download some Reddit videos on your iPhone?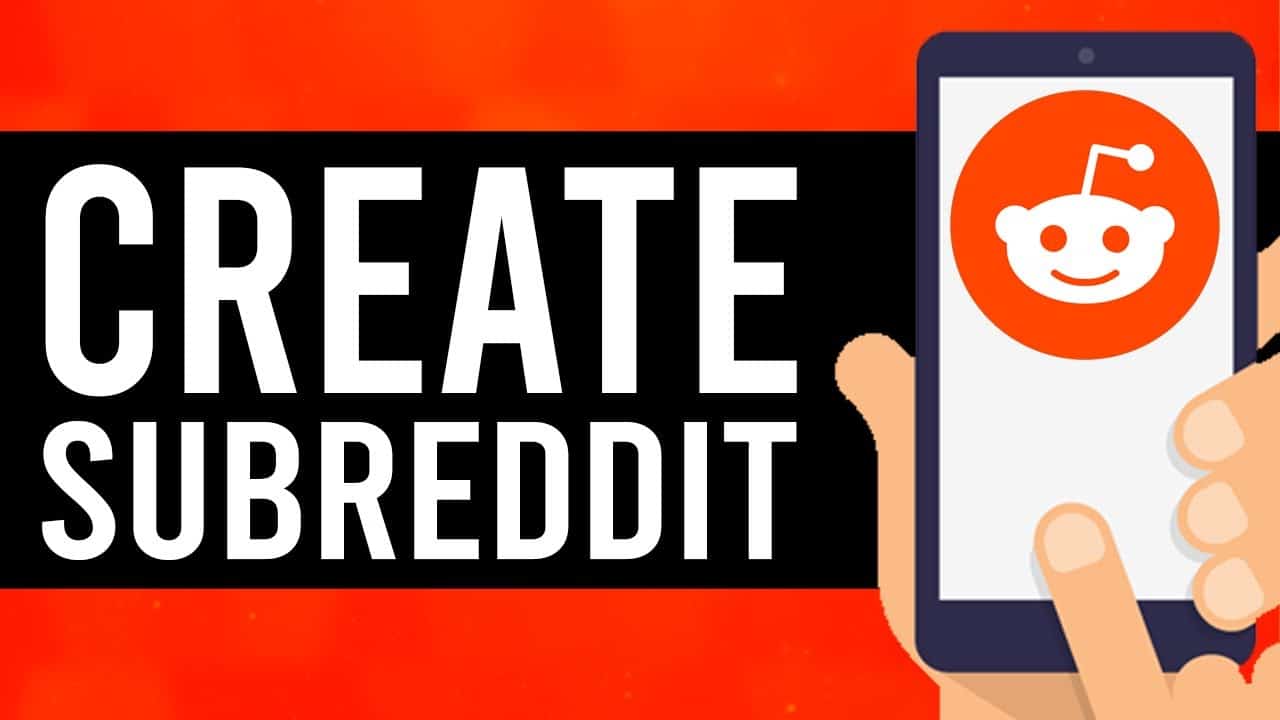 Or do you want to discover more individuals who share your interests and chat about something specific? Create your Reddit Subreddit! Here's a simple tutorial on how to make a Subreddit on a Phone.
After successfully making a Subreddit, you may change the style, layout, profile photo, header, and sidebar.
Posting in the r/newreddits community will help you advertise your new subreddit. You may also share a link to the Subreddit in related or comparable communities to pique the curiosity of those already fascinated by the topic. This is how to make a Subreddit on a Phone.
Visit: Reddit on Android | Reddit On Iphone/Ipad
How can one remove a subreddit?
There is no going back once you press the Create Community button. After a subreddit is open, it cannot delete, and the name is no longer usable. But you can erase your Reddit history. But, as a moderator, you can make a subreddit private and remove it from your community list.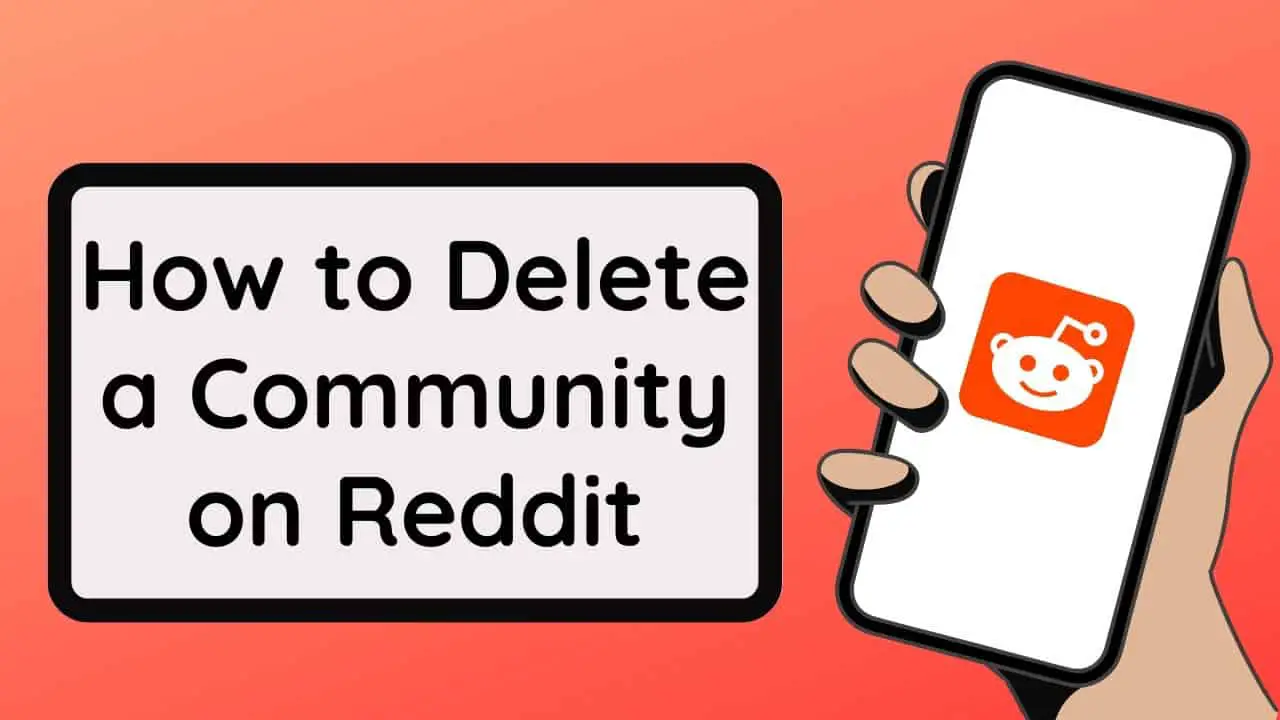 Even though you created the subreddit, this will conceal it from your list of communities. It will also stop anyone from joining that community before receiving an invitation. This is how to make a Subreddit on a Phone and remove it.
See Also: How To Fix Reddit Not Working? Step-By-Step Guide
How to make a subreddit on your phone private Reddit?
Click the shield-shaped icon to access the Mod Tools page on your Subreddit, and when you reach the other category, navigate down the left side.
Check This Out: How to Delete Reddit Account on App in Your Phone | 2023 
Tips for running the subreddit page
Now that you know how do you create a subreddit. You will immediately have your new Subreddit if everything goes according to plan. Its administrator will automatically be you. Also, it is possible to ask others to act as moderators. Also, every administrator may control their Subreddit page using the mobile app or mobile version.
Further, you can manage the phone version of the page without resorting to the desktop version. However, be aware that you are only permitted to do so if your user is at least thirty days old and hasn't accrued enough good karma.
Altogether, if you can reach the subreddit creation page in such a situation, you will be notified: "Accounts have to be at least thirty days old and have sufficient good karma to form communities." These were tips on how to make a new Subreddit.
See Also: How To Change Reddit Username | Step By Step Guide
FAQs
What are the most Subreddits I can make?
The number of Subreddits that can be subscribed to has no upper bound. Each Subreddit has its own rules. For instance, some subreddits only let text submissions, while others only permit image postings.
Are authors on Subreddit compensated?
You can use Reddit to make money. Reddit won't give you a direct payment. But you may find ways to make money using subreddits, which are specialized Reddit boards.
Who oversees a subreddit?
A moderator, or simply a mod, is a Reddit user who donates their time to direct and develop one of Reddit's numerous communities. Every Reddit community has a unique purpose, aesthetic, and set of guidelines that specify what kind of postings are appropriate and how members should conduct themselves.
A subreddit may be removed, but how?
A community that has already been established cannot be deleted. Even after you depart, it will be accessible for other moderators to take over by submitting a request in r/redditrequest.
Subreddits were created when?
Steve Huffman and Alexis Ohanian, two roommates at the University of Virginia in 2005, were the people who created the Subreddit. Registered users may establish their own 'Subreddits,' or niche communities, to discuss their interests and hobbies in a straightforward bulletin board-based system.
What revenue source is Reddit?
Advertising and a premium membership program are the company'scompany's two main sources of income. Reddit provides users with software that enables them to exchange media material, operating in the application-software sector of the technology market.
On the subreddit, is it possible to check who is online?
A green dot beside your screen, showing you are active, will be visible if you have a platform account. Your screen name on Reddit posts and comments will have a green dot next to it to indicate that you are online and available for communication.
Subreddits' rise to fame: how?
Maintaining a high level of user relevance for your articles is necessary to receive a lot of traffic from Reddit. This implies that the more you modify your posts to fit the Subreddit you're-you're writing in, the better. Avoid posting material with a too-broad readership.
What is the name of a group of Reddit subreddits?
Multireddits, a feature of Reddit, are subscription-based Subreddit folders.
When are subreddits the most active?
The best days to post on Reddit are Saturday, Sunday, and Monday. More particularly, users are the most talkative from six to nine in the morning. Monday mornings between six and eight are the greatest times to publish. Between 7 and 9 AM, Saturday is the ideal time to publish.
 Conclusion
It's comforting to know that there are always those who share your outlook on life. You're never alone. Communities that make life a little simpler, like these Subreddits, should be more commonplace.
We hope you teach the world about your knowledge of creating Subreddits now that you know how to do it. For everyone to celebrate their passions alongside one another, create another safe community. We hope this article on how to make a Subreddit on your Phone is helpful to you.
Carly Earl, Guardian Australia's pic editor, was a photographer and pic editor in Sydney for 8 yrs. She worked for The Daily Telegraph and Sunday Telegraph.