This article will walk you through how to retune sky box so that it operates more efficiently and you get the greatest possible TV viewing experience. We will review the setting up sky box manual and offer straightforward, uncomplicated instructions. If you follow our instructions, you can retune your Sky Box.
Press the home button you will find on your remote control, choose "Settings," "Set-up," and then "Advanced Settings" to retune your Sky Box. Choose "Signal" and "Manual Tuning" to find available channels. To finish the retuning procedure, save the settings and leave the menu.
After reading this article, you can completely grasp the process of fixing Sky Box. You may use our guide's step-by-step instructions and helpful hints to ensure your Sky Box is appropriately configured. This page is the definitive guide for retuning your Sky Box and Skybox channel update, regardless of whether you want to improve your watching experience or need help with TV channels. Also, learn how to disable the Sky Shield.
See Also: Sky Go Mirroring Hack | Watch Sky Go On Your TV
How To Retune Sky Box: Complete Guide
One of the UK's most widely used digital TV set-top boxes is the Sky Box.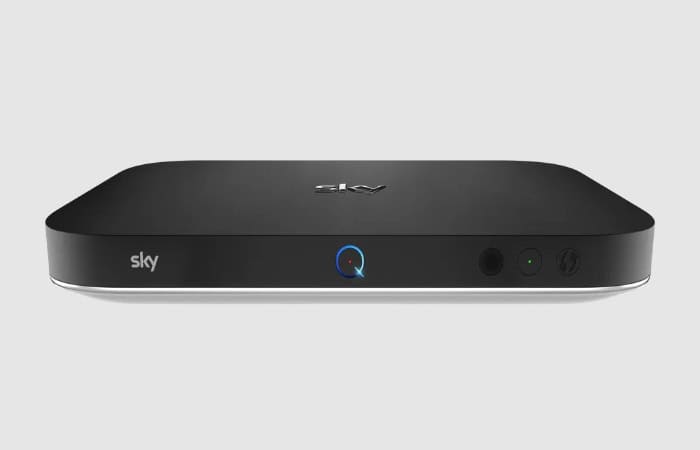 It is well-liked since it offers various TV channels, including sports, entertainment, and movies. It occasionally has to be tuned to guarantee it operates at its best. This page will direct you if you need help to retune your Sky Box.
See Also: How To Get Sky Sports for Free | Latest Guide For 2023
Check The Signal Strength
Check the signal strength in your location before you start retuning your Sky Box. A weak signal can cause poor TV picture quality and even channel loss.By doing the following procedures, you can determine the signal strength and how to retune sky box :
Do A Full System Reset 
A complete system reset may frequently address various problems with your Sky Box, including tuning-related ones. Here is how to go about it:
Disconnect the Sky Box from the main power source and turn it off. Before re-plugging the Sky Box into the main power, wait 30 seconds.
Retune The Sky Box manually
You should manually retune the Sky Box if a complete system reset doesn't work.To achieve this, adhere to the following steps:
Choose options by scrolling down and pressing "select." Under the manual tuning section, scroll down and click "Choose."
You may find the channel by pressing the "search" button. 
See Also: Watch Sky Go on LG Smart TV | Complete Installation Guide
Use The Sky Box Automatic Channel Scan
How to retune sky box? Use Sky Box's automated channel scan to locate the channels accessible in your region if you need assistance. Here is how to go about it:
Access the services menu using the Sky remote's "services" button to press "select" after scrolling down to "automatic channel scan."
The Sky Box will begin looking for all of the nearby channels that are accessible.
Check For Software Updates
If you've tried the solutions above and your Sky Box is still causing you problems, you should look for firmware updates. This is how:
Access the services menu using the Sky remote's "services" button.
Contact Sky Customer Service
It might be time to contact Sky's customer support staff if you've tried all the suggestions above and your Sky Box still troubles you. They offer a dedicated team of technical experts that can help you solve any issues you might be having with your Sky Box.Use these procedures to contact Sky customer service:
Scroll down and pick"choose" to get "help."
Additional Tips
In addition to the fundamental procedures described in the article to retune sky box, the following advice may help you adjust your Sky Box more successfully and efficiently:
Check aerial

 – Ensure your aerial is connected and working correctly before tuning your Sky Box again. A damaged or improperly installed antenna may reduce signal strength and make channel tuning easier.

Do a Complete System Reset

 – A full system reset may be required if your Sky Box has serious problems. Before resetting, backup any recordings because doing so will wipe all settings and data.

Check for Software Updates

 – Maintaining the up-to-date software on your Sky Box is critical since it can enhance performance and address any faults or problems. Regularly check the software updates and install them as they become available.
Employ the Signal Test Function

 – The Sky Box's Signal Test tool can assist you in determining the signal strength and quality in your neighborhood. Use this option to check that your aerial is in the right place and that your signal strength is sufficient before retuning your Sky Box.

Call Sky Customer Service

 – Don't hesitate to contact Sky Customer Service if you still need help after retuning your Sky Box. You can get assistance from their staff of technical professionals with any problems you are having with your Sky Box.
Implementing these extra suggestions ensures that your Sky Box is correctly calibrated and provides the finest TV viewing experience.
FAQs
Why does my Sky Box need to be retuned?
Retuning Sky Box may enhance its functionality, guarantee the optimum viewing experience, and resolve any tuning-related problems.
How frequently should my Sky Box be retuned?
A significant change in your TV reception: such as relocating to a new location, necessitates retuning your Sky Box if you encounter problems with TV channels, poor image quality, or other concerns.
How long does retuning a Sky Box take?
The number of Sky Box channels you wish to tune in to and the strength of the signal in your location will affect how long it takes to retune a Sky Box. That could endure between a few minutes and an hour.
Can I retune my Sky Box inclement weather?
Retuning your Sky Box during inclement weather is not advised as it may impact signal strength and make it challenging to tune channels appropriately.
Will my recorded shows be lost if I restart my Sky Box?
No, retuning your Sky Box won't remove any previously recorded shows. But backing up your recordings before restarting your device will prevent all recordings from being lost.
What if I still can't tune my channels after taking the abovementioned actions?
If you still require assistance after doing the steps mentioned above, contact Sky's customer service team. You can get assistance from their staff of technical professionals with any problems you are having with your Sky Box.
Conclusion
Retuning your Sky Box is a quick operation that may enhance performance and guarantee the finest TV viewing experience. In this article, we have covered how to retune sky box and looked at a few pieces of advice to adjust your Sky Box more efficiently. This article's instructions help you quickly retune your Sky Box. Please contact Sky's customer care department for more help if you continue to experience problems after retuning your Sky Box.
See Also: Why Is Sky Go Not Working On Firestick? Fix It With These Simple Steps
Freelancer Michael Franco writes about the serious and silly sides of science and technology for CNET and other pixel and paper pubs.