We often have to listen to "this call is now being recorded" when we take a person over a voice call. And you might find it annoying and unnecessary, as both parties can hear this. So, this article will help you get some top tricks and techniques on ' how to stop call recording announcements. '
To modify the text-to-speech settings on your Android phone, follow these steps: Open the Settings menu. Navigate to System and select Accessibility. Scroll down and locate "Text-to-speech Output." Tap on "Preferred engine" and change the value to "TTSLexx" instead of Speech Services by Google. Confirm any standard warning messages that appear.
In this article, you'll learn how to use these methods, which clarify how to stop call recording announcements in just a few steps.
See Also: The 8 Best Drum Software For You to Download [Virtual Drums]
Ways To Turn Google Dialer Call Recording Announcements off
TTSLexx
Step 1- Install TTSLexx: You need an application named TTSLexx.

It is free of cost, so go to the Play Store, search "TTSLexx," and install it.
Step 2- Change the preferred engine: After installing the abovementioned application, go to settings. In the settings panel, search for the text-to-speech option. Usually, Google offers the speech service by default. But once you install the TTSLexx application, you can choose it as the preferred engine. It requires making modifications to the preferred engine.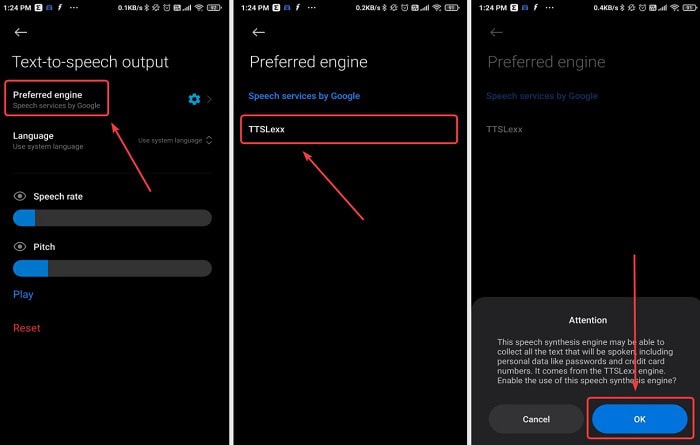 Note: you may find text-to-speech through Open Settings > System > Accessibility also. But it can be different on some other devices. It depends on your Android version or phone model. So using the search bar to find text-to-speech would be easier than choosing a long cut!
Step 3- Clear data of Google dialer- once you select TTSLexx Apk as your preferred engine, you need to clear the cache and data of the Google dialer application.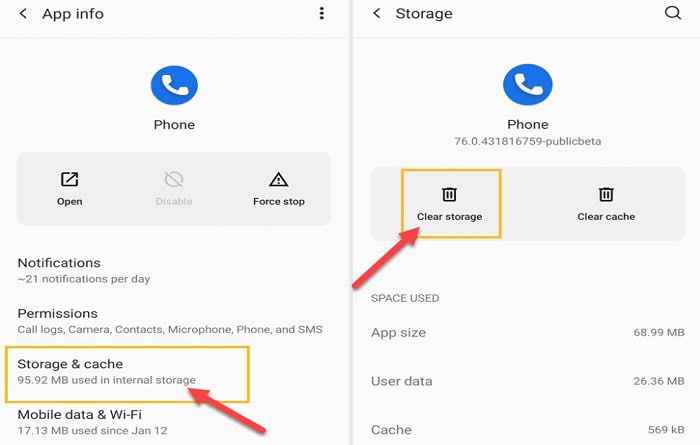 On the home screen, Tap and hold the Google phone app icon. Tap on App Info. Go to storage usage of Google Dialer and clear storage from there.
See Also: How To Download Parler Without Google Play In 3 Methods
The Speed Rate Feature 
The second trick is not going to be tricky but crazy!
Step 1. Go to settings
Step 2. Available text-to-speech feature: the process will be the same as the previous method.
Step 3. Increase speed rate: Here, you will see an adjustable speed rate feature. That is it. You need to increase the speed to the fullest.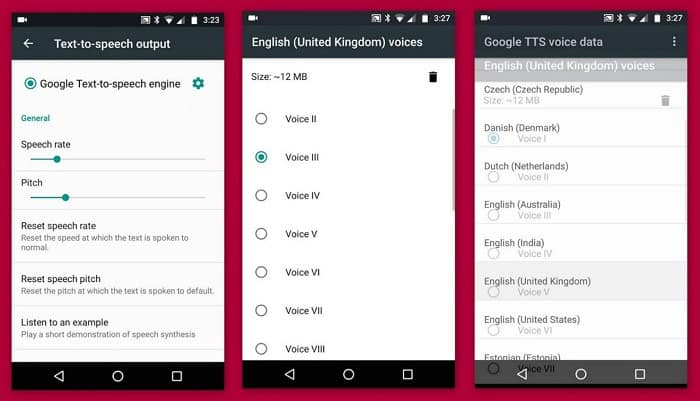 Step 4. Make a call– At last, Call someone or dial 198 to see the difference.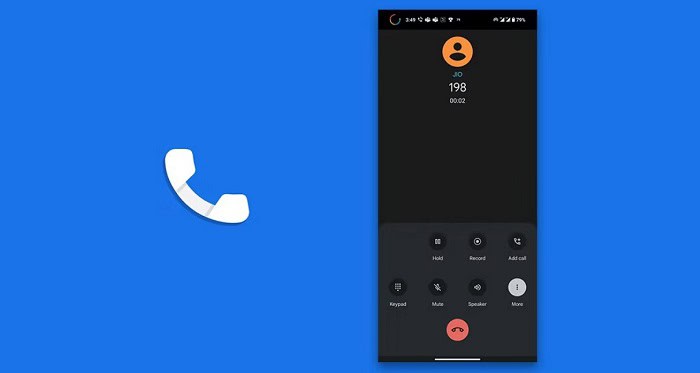 You cannot turn off the announcement this way, but due to its increased speed at its fullest, the announcement will no longer be audible to callers. Hence, The issue of Google dialer call recording announcement is no more irritating while making calls on your Android.
See Also: Simple Ways To Transfer Text Messages From Android To iPhone
ACR 
Another way how to stop call recording announcements is using the application that is called ACR Phone application. Here is how you do it.
Step 1. Install ACR: Download the ACR application from the play store on your phone and open it once downloaded successfully.

Step 2. Accept the terms and conditions: when you open the application, it shows some terms and conditions. Read as well as accept them.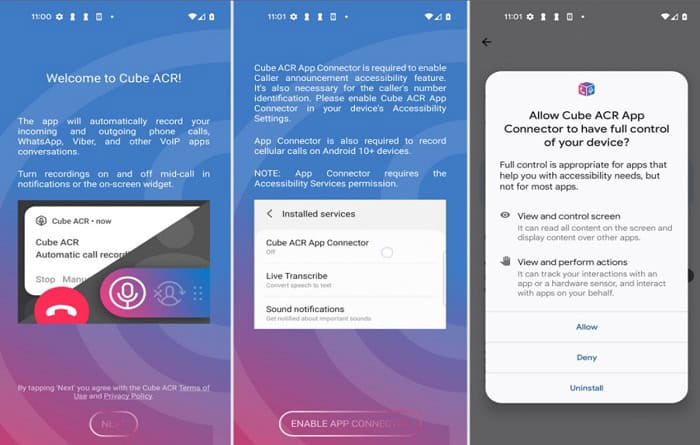 Step 3. Default settings: Set ACR Phone as your default caller ID, and spam apps
Step 4. Allow permissions: Enable or allow the asked permissions.
Step 5. Please turn on the recording feature: Go to settings in the application itself. Tap on the Call recording option. After this, you will see an option named automatic recording; enable this feature and click on accept (here, you can set up some advanced features, e.g., recording quality as per your choice)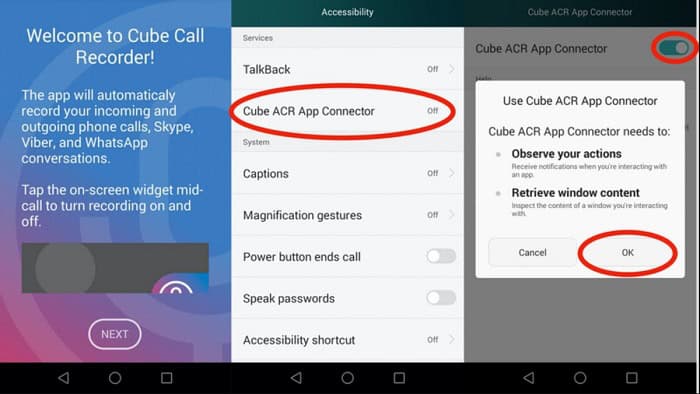 Step 6. Enable increase in call volume: when you scroll down a little, you will see an option as "Increase on-call volume. Enabling it is necessary because if you don't do it, there might be some tough issues when you turn on the loudspeaker while calling someone.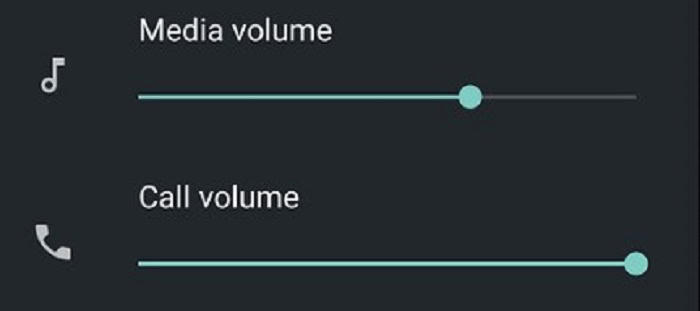 Enable the feature Turn on the loudspeaker: At last, turn on the loudspeaker feature, which is located just after the in-call volume feature.
Note: Make sure you disable Google Dialer to use this trick successfully. In case you don't have the option to disable it on your phone, tap and hold the Google phone app available on your home screen, and it opens the App info. You'll find two options; full Stop and clear data. Use both of them.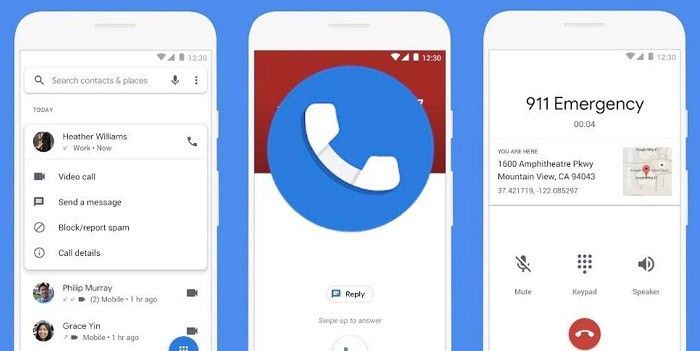 That was the other way to use Google Dialer calling recording without announcement. This is How to stop call recording announcements and record any call on an Android without having a pre-announcement regarding the call using this application. You can choose any method, whichever you find easier for you.
See Also: 10 Best Android Screen Recording Apps (Free & Paid)
FAQs
Does call recording notify others?
To keep the privacy of all users safe, both parties receive a call recording notification to reveal that the call is being recorded when you start recording it. But you can mute the pre-announcement of a recording call using some tricks and applications which are available for free.
Can I remove google dialer from my phone?
If the Google Phone app came as in-built on your phone, it is impossible to remove it. However, you can disable it. If you installed it from the Play Store, you could easily delete it. In both cases, you can download an alternate dialer of your choice.
How do I enable Google dialer auto call recording if I don't have this feature in my google dialer?
Usually, the option to turn on automatic call recording is usually available in your Google dialer's settings. But if you do not have it, open the Google dialer app in your play store and scroll down. There is an option to join the beta. Click on it and add yourself using your email ID. Within 10-15 minutes, you will get the new google dialer beta update. Restart your phone and wait in case you don't get it.
Where can I find the calls recorded by the Google phone app?
You can access your call recordings using the dialer itself, and the share option in the dialer can send them out.
Can I receive a copy of a recorded call?
If you request a phone call recording, it provides you with an audio file or a transcript. But remember that not all agencies record phone conversations with their customers. If they do so, they should tell you that the call discussion is being recorded.
Conclusion
We have discussed how to turn off the call recording sound, which might irritate you. Now you know how to stop call recording announcements. Whenever you press the record button while on a call because the Google dialer alerts both users.
When conversing with someone on an important topic, and we need to remember something important we have discussed during the call, it is often not manageable for us to write it down immediately.
After the call ends, we can get the recording from our phone. Hence we would like to have the call recording feature on a call. The tricks to disable the call recording announcement are TTSLexx, ACR, and other changes. That's it for today. Keep reading us for more tips, tricks, and quick steps for your tech troubles.
See Also: Top 6 Best Streaming Video Recorder Software To Download
Freelancer Michael Franco writes about the serious and silly sides of science and technology for CNET and other pixel and paper pubs.