Do you know how Windows 10 adds a shortcut for OneDrive in File Explorer? Moreover, the service is embedded in default into your system, and you cant remove it. You can do this for Dropbox too. Download the Dropbox app for pc, and you will see a shortcut in the sidebar of File Explorer. But do you know how to add Google Drive to File Explorer?
Here's how to add google drive to file explorer: 
Download and install Google Drive Backup and Sync on your computer.
Sign in with your Google account and choose the folders you want to sync with your computer.
Open File Explorer and you will find a new folder named "Google Drive" in the left sidebar, where you can access and manage your Google Drive files directly from File Explorer.
If your Windows file explorer does not open, solve the issue before moving further.
Google Drive
Google Drive is a multi-platform file storage service designed and maintained by Google. In addition, Drive entitles you to hold and share files in the cloud and synchronize files across multiple devices.
How to Make Google Drive Display in File Explorer?
Before going further in this process, let me give you a warning. Your system should be online every time for files to sync. For instance, imagine you have uploaded a file using your Drive app on your phone to open it on your computer. Your computer should be connected to the internet for the File to turn up. So, make sure you have an active internet connection to upload and download files from the Drive.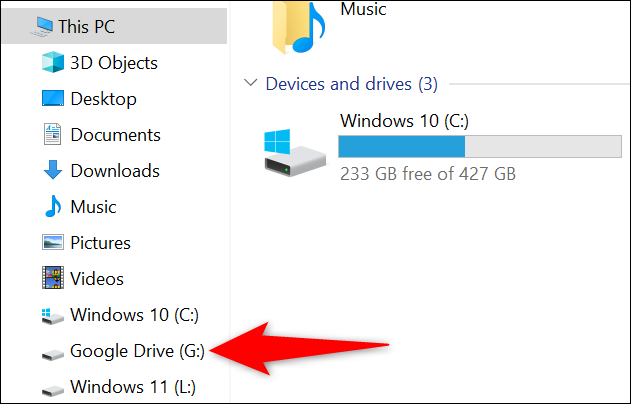 Here's How to Add Google Drive to File Explorer:
Installation
In this part, you'll know how to process the installation.
Signing in Using Google Account
Now you have to log in with your Google account.
 Now, wait for Drive to install inside your computer. After downloading successfully, you will get a pop-up window for signing into your Google account.


Enter your credentials and click on Sign-in. Now that you are signed in to your Google account, the process ends.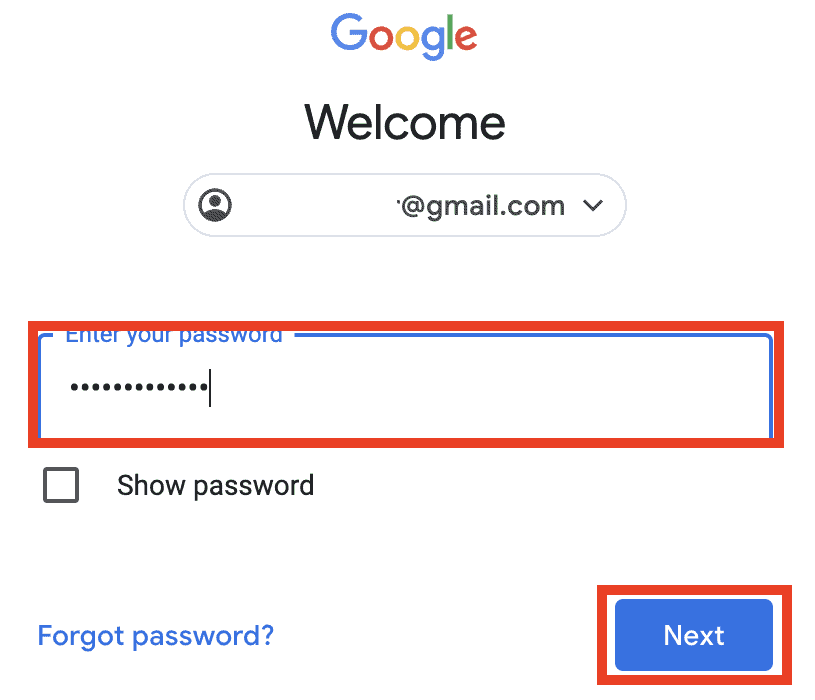 You can go back to My PC, and you will find Drive among the hard Drives as a separate Drive. You can get into it and browse through your files, and you have learned how to add Google Drive to File Explorer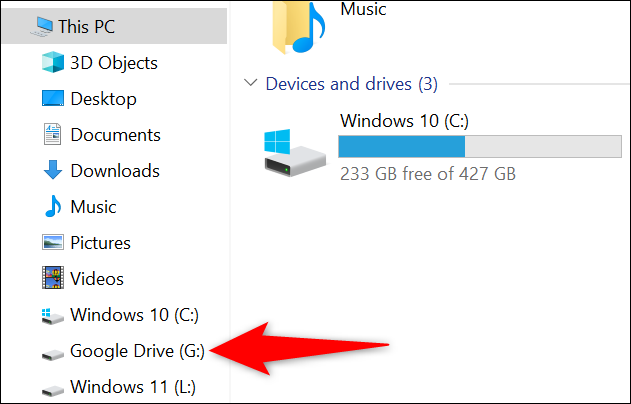 Have fun accessing fun without opening your browser! Finally, you have learned how to add Google Drive in your system.
See also: How To Rename Multiple Files At Once On Windows OS
Adding Google Drive to File Explorer Sidebar
But right now, Drive is like any other folder on your PC. What if you need it as a separate entity like OneDrive on the sidebar? Do you know how to link Google Drive to File Explorer on its sidebar? It is a bit complicated compared to the above method. If you're tech-savvy, the process won't get more fun.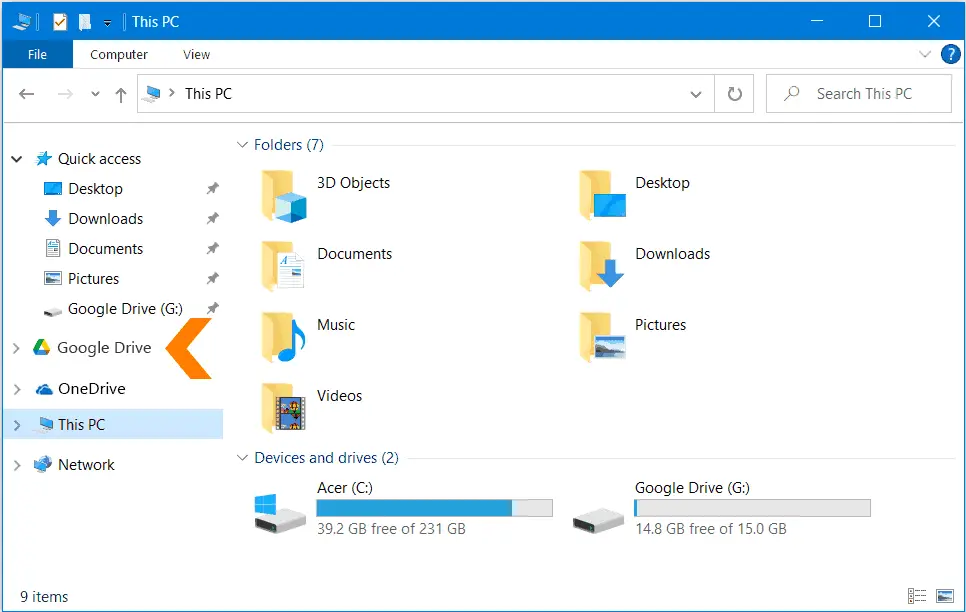 Here's How to Get Google Drive to Show Up in File Explorer:
To get a distinct entry into Google Drive, you might have to do more steps.
Editing the .reg File
This step will teach you how you edit the .red file:
Firstly, you have to go to the Github webpage and download the Google Drive ZIP file to your computer. Click on Code and choose download zip from the pop-up box.

Once installed, find the File from your File Explorer and extract it. These are the contents of the folder once you remove it:
Secondly, select the Google Drive .reg File and right-click on it. Now choose Open with-> Notepad. This will display the .reg File in Notepad.
You will witness this in the Notepad:

For now, keep the Notepad open. Of course, you can minimize it but do not quit it for this moment.

Now you need to find the extract path to Google Drive Desktop. To find that, go to File Explorer and navigate to the Drive File Stream folder inside the program files in the C Drive.

C:\Program Files\Google\Drive File Stream

.

Inside the folder, you will find a folder with a numerical name, like 49.0.11.0. This number represents the version number of the Google Drive you installed on your pc.
Open it. Copy the entire path from the box above.

Go back to

Notepad

. Inside the

Drive

file, comb for the text that says,

"C:\\Program Files\\Google\\Drive File Stream\\49.0.9.0"

and

replace all with the route to your

"Google Drive for desktop" app installation folder. It's the one you copied. Be infallible to use \\ in the folder path structure.
Allowing UAC to Apply Changes
Now you have to allow UAC to apply the changes.
After that, once you are executed replacement on every

TargetFolderPath

value, save the

.reg

File and quit Notepad. Now open the

Google Drive .reg

File to run it. Say

Yes

when you notice the UAC prompt to allow the recent information to be counted to your

Windows Registry.

Therefore, you now know how to get Google Drive in File Explorer in the sidebar as a separate entity.
Finally, you have learned how to add Google Drive to file explorer using two different methods.
FAQs
Can you link Google Drive to File Explorer?
Yes, you can add Google Drive to File Explorer to access files on your PC without opening Drive in your browser. This feature also allows you to make your Drive files available offline to access them without an internet connection.
How do I add Google Drive to Explorer in Windows 11?
Firstly, tap the up-arrow in the Windows taskbar. Secondly, Select Google Drive and open Settings. Go to Preferences. Choose My Computer. This feature will permit you to backup your system files to Google Drive and Google Photos.
How to allow sharing of files in Windows 11?
To enable Nearby sharing on Windows 11, Go to Settings->System. Then Click the Nearby sharing tab. You will see an option to allow Nearby sharing, and choose the My Devices Only option. It provides file sharing between systems using your Microsoft account.
Conclusion
In conclusion, these are the only two popular methods to know how to add Google Drive to File Explorer. The first method that connects google drive to file explorer is enough for most people because everyday users do not care about how it shows up. As long as you can access the files, the form does not matter to you. But if you are tech-savvy and want it to be perfect, you might consider the second one. 
Try both methods, and let us know if you're having trouble with both.
Thank you for reading!
See also: How To Connect Two Computers Using LAN Cable
David Carnoy: TechyHost's and CNET's Executive Editor, leading member of the Reviews team since 2000. Covers gadgets, specializes in e-readers and e-publishing.