You have a splendid LG phone, and you also want to power your wrists? Smartwatches come in a variety of styles, capacities, and designs. But the question is, is there a smart watch for LG phones that performs smoothly without any flaws. Yes, it is. Here are a few awesome picks of smartwatches for LG phones.
Before we look at smart watches for LG phones, it is crucial to know whether they are compatible. Smartwatches come in different sensibilities and purposes whether you want to maintain a healthy schedule or a proper routine time or for an athlete or going for an adventurous trip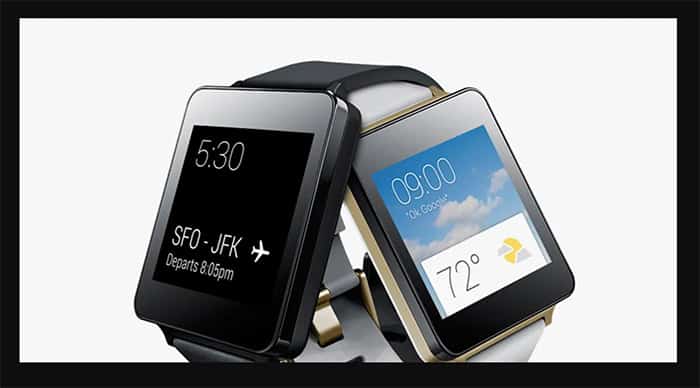 Some may also buy an expensive smartwatch, but it may not go well with LG phones.
Another stuff about the industry is that companies seldom design smartwatches for unique phones. So its kind of difficult for people to choose which watch to prefer for their smartphones and also to save your time, LG compatible smartwatches are picked and explained.
See Also: Best Compatible Phones With Assurance Wireless
Best Smartwatches for LG phones to Consider: 
Here is a list of Smartwatches compatible with LG phones :
Fossil Watch Gen 5
If you prefer to keep your tech stuff up to date, would like to go Fossil Watch Gen 5. All LG phones are compatible with this watch. Especially, LG V50 thinq and V40 thinq goes exceptionally flawless compatibility. Google powers this smartwatch
The above models are flagships of LG. Featuring a 1.28inch of AMOLED display with a splendid resolution, this watch looks brilliant on wrists.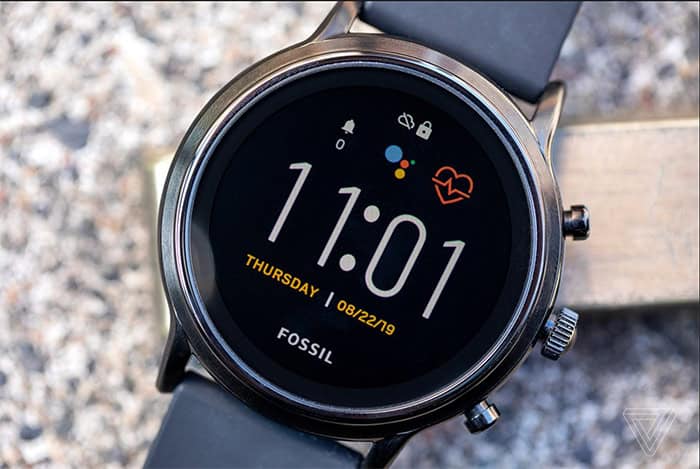 Moreover, the smartwatch is the vital gear on your hand, which holds back 8GB of storage and 1GB of RAM. Installation of the Wear OS platform, users will be able to access loads of applications, therefore the software is solid to deliver top-notch performance. 
This smartwatch now has a speaker for audible alerts and attending phone calls.
If you are searching for smartwatches for LG phones, this one is super compatible.
The noticeable problem is that it is hard to satisfy the battery charge and charging speed. The watch barely lasts a day with a single charge, and if it's used cautiously, this can be fixed.
See Also: LG TV Remote Codes: Comprehensive Guide or Easy Setup
Garmin Forerunner 245 
Firstly, the Garmin Forerunner 245 is one of the few friendly and compatible smartwatches for LG smartphones. "Runner's best friend" is the title people gave to the Garmin forerunner 245. This watch is packed with beautiful and advanced training features. It is compatible with the smartwatches for LG Phones.
Garmin tracks your stats and can also help develop a package of Garmin coach training packs and tracking running dynamics. 
This smartwatch comes up with plenty of storage for music that energies the workout. This watch boasts safety features like where the incident occurred, which sends a notification of your live location to your close contacts, certainly the best feature.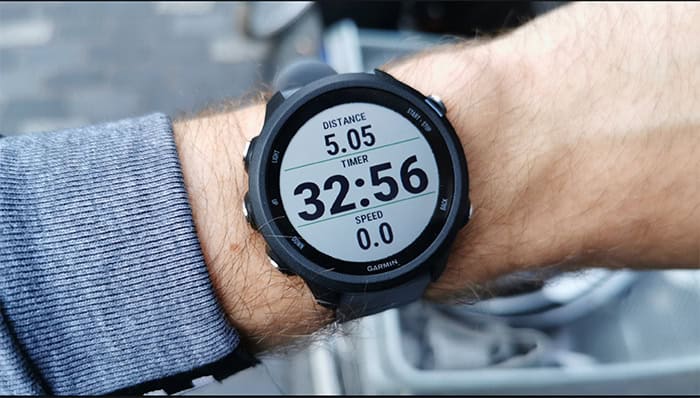 It offers a week's usage of battery if it's in normal standard mode. If the GPS/Music mode is on, it lasts about 11 hours straight. It is nearly compatible with all new LG Smartphones.
See Also: Ways to Use Apple AirPlay on LG TV: A Comprehensive Guide
TicWatch Pro 4G Lite 
The TicWatch Pro watch powered by Google and well well-designed and rounded watch offers the maximum value for a minimum budget. Again, one of the best compatible smartwatches for LG phones. 
Above all, it runs with snapdragon wear 4100, and it can chop down heavy apps. You can also stream high-quality youtube videos, and they won't disappoint you.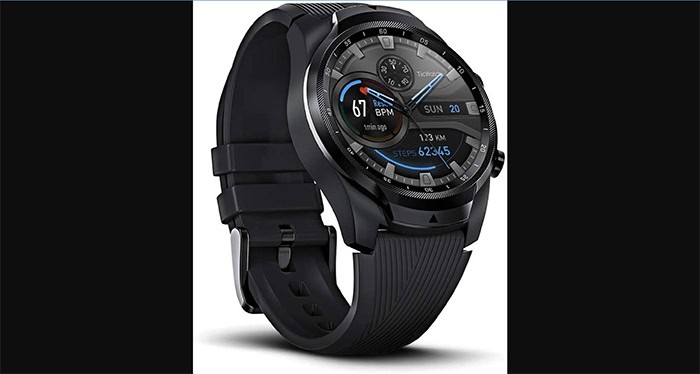 The 1.4" retina AMOLED ( 454 x 454) screen is a boon . Google powers this watch. The matte black finish acts as an exquisite appeal in the appealing perspective. The watch has 1GB RAM and 8 GB storage. 
TicWatch Pro has nearly ten sports modes to have fun with. Its fitness tracker is authentic during heart and blood oxygen tracking. It has a built-in google assistant app for users; it flawlessly runs Spotify, telegram, etc. 
See Also: Understanding LG TV's Picture-in-Picture (PIP)
Garmin Fenix 6 Pro Solar  
Garmin Fenix 6 Pro specially created for adventure athletes, this watch comes up with loaded TOPO maps, significant GPS support, maps of 2500 ski resorts, and sensors that are built-in and also consist of a three-axis compass. 
 This watch uses advanced adventures tracking system. It has surfing tracking systems and surfing sessions. If you are stuck at home, the animation video of the workout will be visible on the watch certainly the best feature.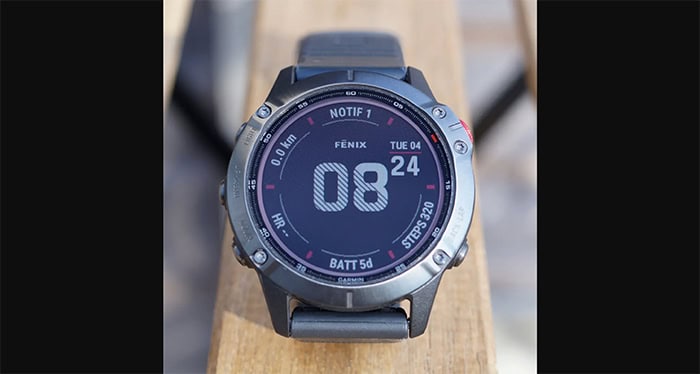 This smartwatch consists of many exciting tools to track your hydration measure oxygen levels. Its battery levels are up to 14 days in the standard model. And Garmin is somewhat expensive but highly compatible smartwatches with LG phones.
It is a multisport GPS watch with solar charging capabilities, most importantly it uses a solar charging lens. Featuring a 1.3" display with a titanium-plated body.
 Because of its powerful processor, get flawless performance data to help you prevent hardships and tough challenges in adventures
Samsung Galaxy Watch Active 2 
Smartphones with Android 5.0 and greater are highly compatible with this watch. This particular watch is awarded many places and also has several titles "Best Smartwatch by Samsung" 
Galaxy Watch Active 2 has Tizen OS, the limitations of applications is less compared to others. 
Watch has a 1.4" AMOLED circular display. All the leading electronics approved the quality assurance of this Samsung Galaxy Watch Active 2. Talking about the battery, it has the potential to stand up to 3 days of power.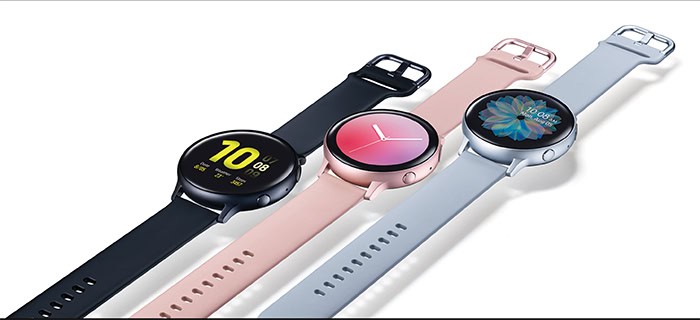 You can also make phone calls, text, and listen to your favorite music even the phone is away from you. 
Watch Active 2 topped all the leading market Smartwatches in 2023 and grabs the best Smartwatch and also best Smartwatch for LG phones among people. It is certainly best for LG phones, especially it goes well with low-end model LG smartphones.
Garmin Fenix 5x Sapphire 
As a matter of fact, Garmin is exclusively designed for adventure purposes with rugged exterior and buttons. It has built-in navigation sensors to confront more challenging environments. 
Garmin puts stats at your fingertips that show your training status and more. Another point to be noted is, the design of the Garmin watch is for outdoor incursions.
The Garmin is more friendly to gym people, it automatically connects to Garmin fitness online and personalization. And additionally, you can also navigate courses. It is one of the good smartwatches for LG phones and goes with LG flagship models.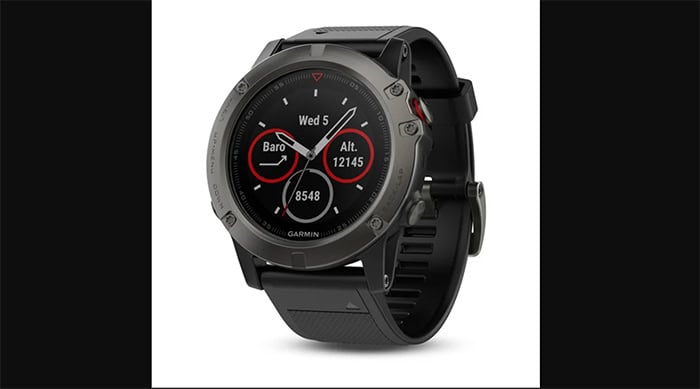 Most importantly, it is a multisport Smartwatch therefore it can also go up to 100mm underwater. Since it has a heavy strap and high-quality material which it is built of, the Garmin Fenix is quite heavy. About the Battery, it can last till 12 days of power in the standard mode. On your extended treks, you can also on your power saving mode which is super effective. In this mode, it lasts more than 30 hours certainly a good feature.
See also : Battery Won't Charge To 100 On Android[Fixed]
Furthermore,  in its display sector, Garmin has a 1.1" display with 218 x 218 resolution which is decent. Altogether, it's a wise choice to buy Garmin Fenix, who are adventurous by nature.
FAQ'S
Does my Smartphone need to be nearby to use the Android watch?
If your smartwatch is connected to wifi, and your phone has wifi or data connection. The Smartwatch can be anywhere you like. The wifi doesn't have to be the same either. If the smartwatch is not connected to wifi, keep the phone a distance of 30 feet
Can I use my voice commands on my watch?
Yes. Just say "ok google" to activate voice search.
Can I play music on my Smartwatch?
Yes. Smartwatch can be used as a remote to play music on your phone
Can it help to locate my phone?
No. It's a matter of privacy; this feature is not available
Does it work with LG phones?
Yes. It works well with LG phones, and any smartphone above android 5.0 works well
How do I respond to messages in Smartwatches?
You do get alerts on Smartwatches; you can use them and reply on your Smartphones
Will it make any sounds?
That depends on your Smartwatch. Your watch may vibrate for notifications and notifications pop up on your device
Conclusion:
In conclusion, here is the list of Smartwatches that goes hand-in-hand with LG phones, and its features are top-notch. The list of the watches above goes in a hierarchy form, and you can decide which one to consider buying. Most of the watches above classify into various sections; some are for adventurous, for an athlete, for fitness freaks. Apart from LG phones compatibility, all the watches above are more comfortability have decent battery life.
See Also: How To Make Notes On The Apple Watch [Easy Steps]
David Carnoy: TechyHost's and CNET's Executive Editor, leading member of the Reviews team since 2000. Covers gadgets, specializes in e-readers and e-publishing.