Airdroid is an application that provides Airdroid group messaging to mass people and it's also available for cross-platforms such as Android, Mac, and PC. It allows you to fetch your data wirelessly seamlessly. And also, Airdroid helps you remotely access and manage devices and files.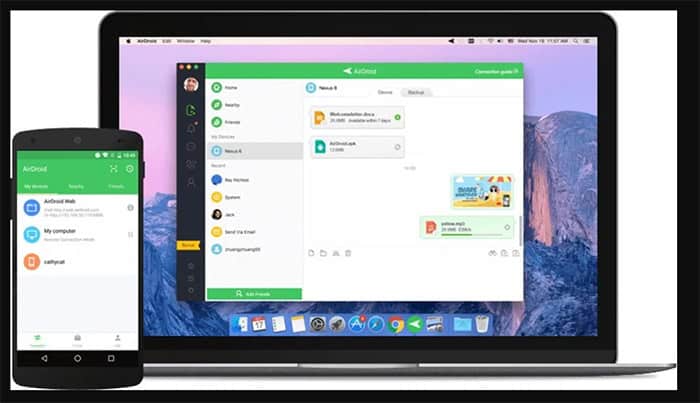 Airdroid group messaging is one of the versatile features that they bought. You can simultaneously send messages to a mass number of people. Apart from group messaging, if you have to transfer an Android phone, Mac or PC want to share files at high speed.
See also: How To Download Web Series From Telegram Channel
About AirDroid
AirDroid Extension is downloadable on all cross platforms. You download and install the Airdroid app on your Smartphone and install the Airdroid client on your System or Mac . And airdroid group messaging has been categorized.
And can be login using the Airdroid Web client using the Airdroid QR code if you want. If your phone memory is low and often hanging, you can use AirDroid to connect with it and use Airdroid on your system.
You can connect among any two cross platforms and start to fetch files, and you can also connect a nearby Airdroid connected device to transfer files.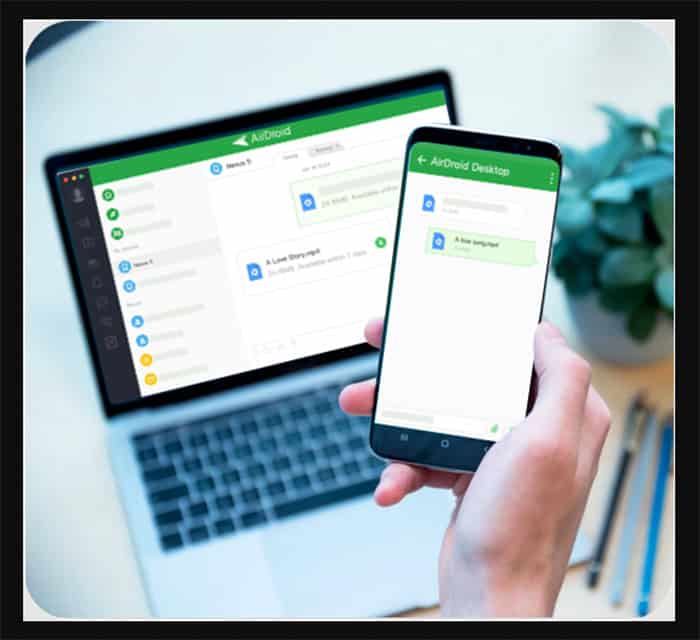 Well, wondering; it's not finite to file transfer and group messaging either. AirDroid has many sections. Let's see each area and how Airdroid group messaging and other features work.
AirDroid Personal 
AirDroid is an all-in-one solution for people frustrated with USB file transfer. This application is considered "One app for everything." this section includes managing your Smartphones, exchanging your data, virtually accessing your devices, screen mirroring, and receiving SMS straight from your computer.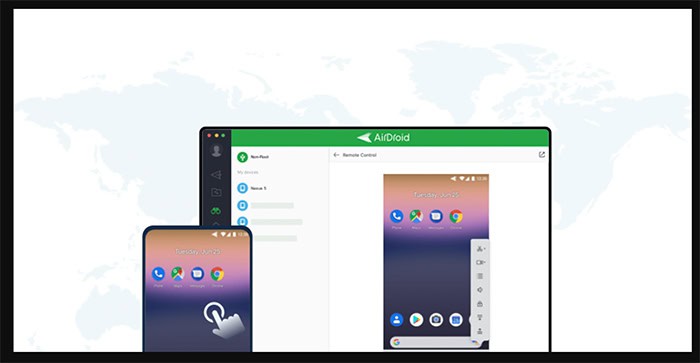 But there is one limitation that the user has to go through, which is, unfortunately, AirDroid personal comes with two subscriptions. One is free to use, and the other is a premium subscription. 
When it comes to Airdroid group messaging, open Notifications, and SMS management, add contacts to whom you want to send mass messages and can send the message. 
Attending phone calls using Airdroid is considered to be an important feature. Airdroid Personal has a remote camera feature, and you can get access to your remote phone's camera. 
AirDroid Cast 
A significant remote casting tool, straightforward to share your mobile's screen and also you can stream games, do an online presentation, and remote online teaching.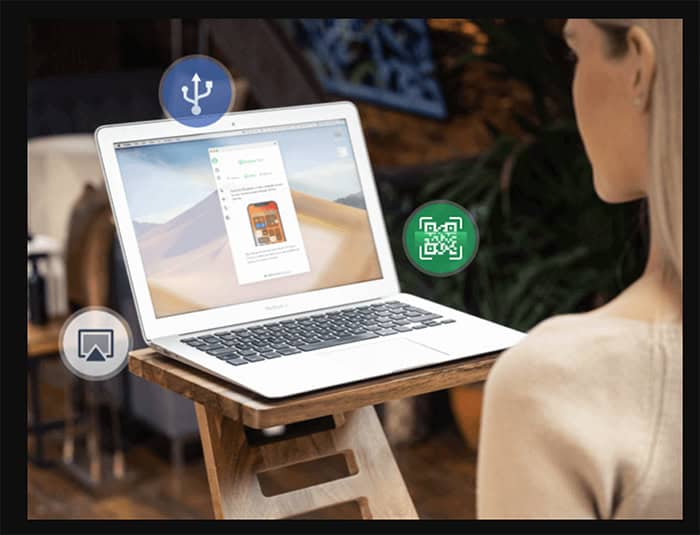 When you are at a business meeting or working from home, this feature can help fill the communication gap in a remote forum. 
By using an airdroid scan, the meeting clients can virtually share their mobile device screens with the meeting host. Each person can directly draw and showcase their idea; both the ends can hear their audios.
AirDroid Business
It's purely for people who are in business and operational management, system monitoring and you can remotely troubleshoot the problem for your clients and so on. With today's global commerce race, carrying out infield support will consume so much time and power, which is not liable anymore. Moreover, you still need to stay responsive so that you can be in a race.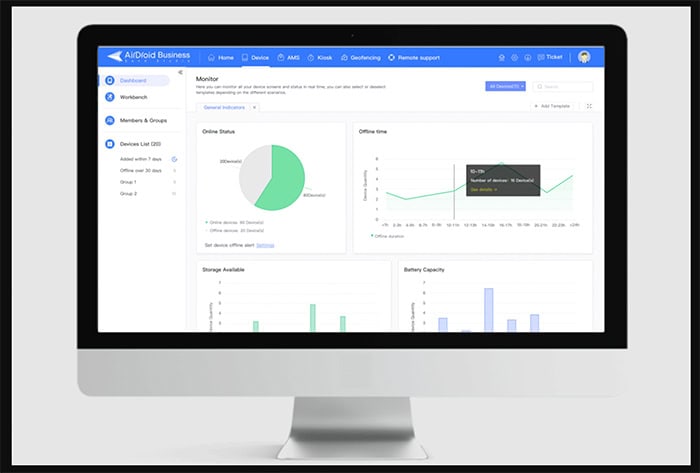 With the use of this Business Management software, you can virtually access any device and fix the technical difficulties right away, and manly support to serve customers.
About AirDroid group messaging 
As a business owner, sending messages to your clients plays a significant role. With the group messaging feature, you can seamlessly receive and send messages to mass people with your computer keyboard, which is time-efficient.
You can send promotional messages and invites to mass people using Airdroid group messaging. Moreover, you can also bring in customer phone lists and execute auto-dialing with the Dialpad feature in this feature. Eradicate tedious work and reach your marketing goal to its full potential.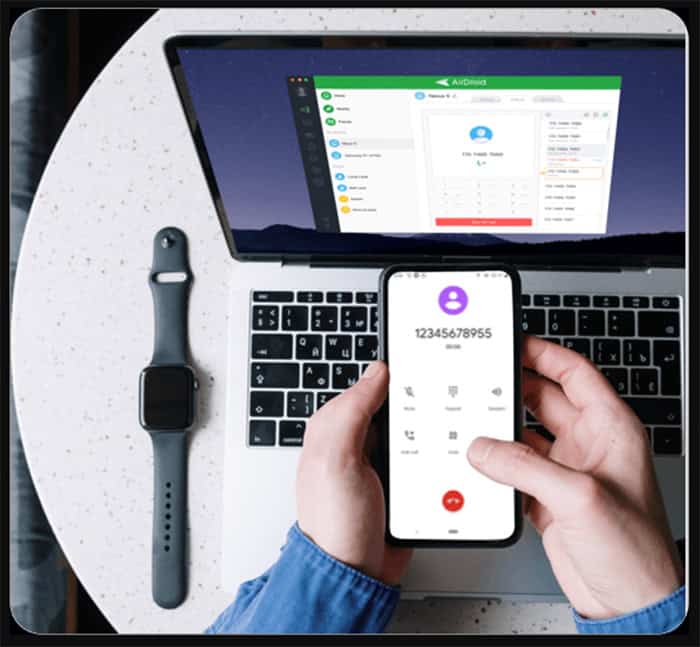 What appeals to the group messaging and SMS features is that they are good that you can handle phone notifications on your computer and attend to your phone calls.
Moreover, AirDroid automatically syncs your phone's Notifications and phone contacts to your computer, and without touching your phone, it can be operated and vice versa. 
For example, if you send group messages for about 200 people, the contacts automatically sync with the system, and respective message charges will be considered. 
Find out: Simple Ways To Transfer Text Messages From Android To IPhone
How to use AirDroid Group messaging 
For AirDroid group messaging, It's pretty simple. Install the AirDroid client on your PC and simultaneously on your mobile; you can sign in using a QR code. The AirDroid desktop client allows the syncing lists of phone numbers. You can set the period of auto-dialing to maximize your efficiency.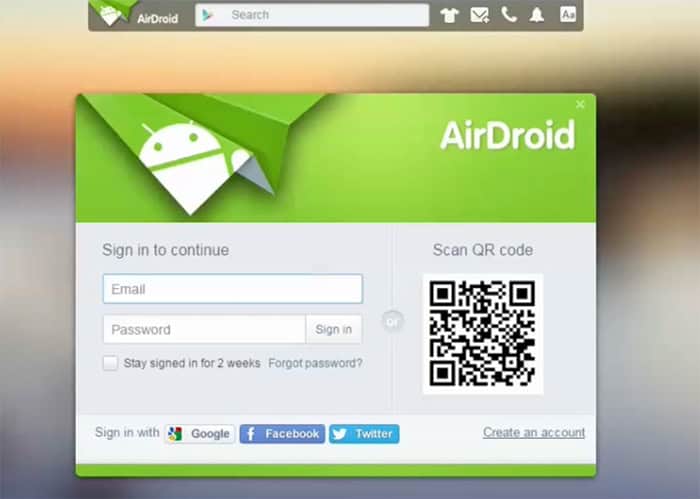 Your mobile phone data syncs with your desktop client. You can also use the AirDroid web for logging in instead of a Desktop client.
Clicking a new message from the message tab helps you to create an empty message space, and in the "To" box, either you can physically enter the number to whom you are going to send messages, or you can also select contacts from your mobile phone, it will be synced in.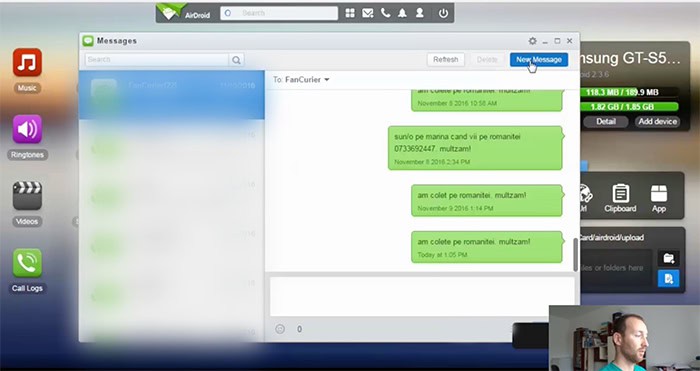 Tap the new message icon, add several contacts, type the message you want to send, and press send. You can also check your mobile phone for the status of the messages. With this, Airdroid group messages can be sent.
See Also: Data Monitoring Apps to Download for Android [Top 10] | 2023
FAQ's
Do AirDroid Support MMS features?
No, only SMS is supported till now.
Does AirDroid charge any cost for Airdroid group messaging?
No, the Airdroid SMS feature is free. Only the mobile service operator costs of sending SMS.
How to attach a file to the SMS?
When sending an SMS, you can add an attachment. There will be an option available. The recipient will receive a URL, and the respective link is valid for up to 7days.
Can I erase the message on my Computer?
Due to the limitations of the Android System, you cannot delete the message on the Computer.
SMS messages that are sent through Desktop applications are not showing the messages on the phone
If you have a system that uses the third-party installed messaging app, see the third-party SMS application as the default SMS, then switch back to default SMS. Then put a message from your system to see if it's displayed on your phone.
SMS sent from the phone does not show up on the Computer
Sometimes, the message may not be synchronized because the connection between the phone and the system is interrupted. Try reconnecting or refreshing.
No notification on PC appears when you receive a message on your Smartphone.
If you want to receive a notification after minimizing the webpage, you can allow desktop notification in the settings. You should enable the Desktop Notification feature on your AirDroid first, and then the Computer will have a pop-up notification when your mobile phone receives a message. A piece of information this way, the web terminal will also have pop-up prompts when you receive a message.
Conclusion
In conclusion, this article sums up the features of clients and, most importantly, the AirDroid group messaging feature, which plays a prominent role and is the most helpful tool for sending mass messages to your colleagues. AirDroid group message what is it and how to use it are explained and showcased in this along with many features. Like every messaging app, Telegram also allows you to join groups. Check this article if you want to know how to join a group in Telegram.
Carly Earl, Guardian Australia's pic editor, was a photographer and pic editor in Sydney for 8 yrs. She worked for The Daily Telegraph and Sunday Telegraph.