If your Twitter account suspended, locked, or limited, you can take a few simple actions to recover access. Twitter may suspend or temporarily restrict your account if they feel you are using fake information, spamming, using a bot, pretending to be someone else's account, or acting abusively or suspiciously. 
Don't panic if your account has been suspended; it's usually possible to restore the account. The first step is to review the Twitter Rules to make sure that you understand what kind of content is acceptable and what is not. Once you understand why twitter suspends your account, you can then appeal the suspension by filling out the appropriate form on Twitter's website. 
In this article, we will talk about things to keep in mind if twitter suspends your account, what are the factors leading to this, what are the potential risks, etc. 
Things to Keep in Mind if your Twitter account is permanently suspended:
Twitter will generally lock or limit your account until you confirm your phone number or email address if they believe your behavior on it is suspect.
If Twitter restricts your account and you cannot authenticate, you can wait until they automatically lift the limits, which could take 7 to 12 days.

You can file an appeal if you believe Twitter's decision to shut down your account permanently is an error.
What Factors Lead to Twitter Account Suspensions?
Twitter account suspensions can occur for a variety of reasons. The most common cause is violations of Twitter's rules. This can include sending abusive or harassing messages, promoting hate or violence, or engaging in spammy behavior. Additionally, Twitter may suspend accounts that have multiple accounts or those that engage in suspicious behavior. Such as buying followers or using automation tools. It's important to be aware of the rules and regulations surrounding Twitter usage and to follow them closely to avoid suspension. You can also appeal the decision of suspension by contacting Twitter support.
Spamming
Most Twitter accounts are suspended due to spam or fraudulent conduct.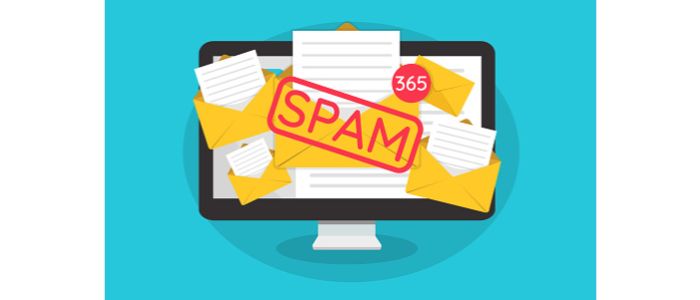 These accounts violate Twitter's service rules and jeopardize the network's and its users' security. Unintentionally suspending an account belonging to a genuine person is rare. Twitter will work with the user to reinstate account access in this circumstance. This is the most common reason for most people's account suspension, albeit most of the time, it is a simple repair. 
Potential Account Security Risk
Unusual activity on a Twitter account is one of the critical causes for suspending the account.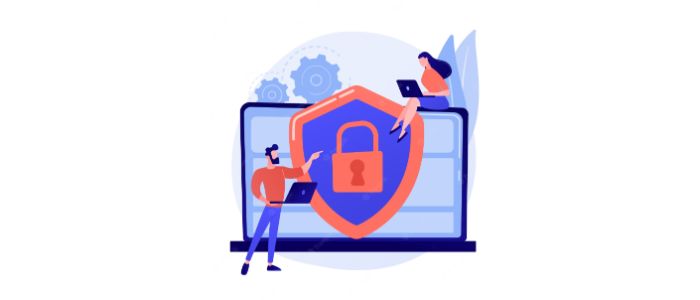 If Twitter finds that an account has been hacked or otherwise compromised, it suspends the affected account. That is until it is secure and reinstate it to the correct account order. This is to reduce the possibility that a hack may result in nasty behavior.
Tweets or acts that are the offensive result
Twitter users can report abusive behavior, including threats, hate speech, violence, and impersonation.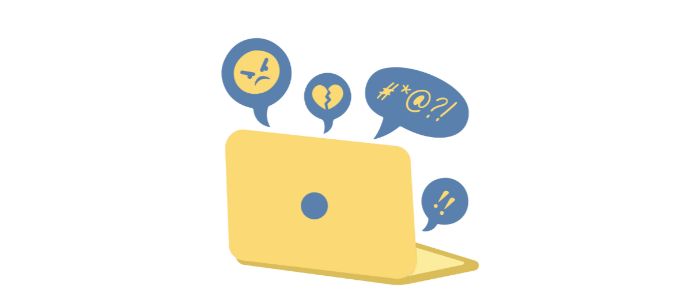 If your deem account has broken specified Twitter policies, it may be temporarily or permanently suspended.
See Also: How To Know If Someone Blocked You On Twitter [Full Guide 2023]
How to Reactivate a Suspended Twitter Account
If your Twitter account is suspended, the process for restoring a suspended Twitter account is determined by the reason for the suspension. Check out these options for reactivating a suspended Twitter account.
The account is currently locked
If you receive a message that your account has been locked out for a day or longer, you must log in and try to access it.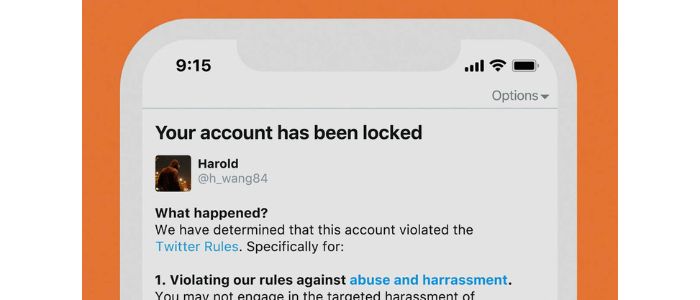 Once the time limit has expired. You should be able to regain access as long as there are no more restrictions. This process can go on for as long as Twitter allows.
Account Verification of Information
The second requirement is confirming further information about yourself before proceeding with the account.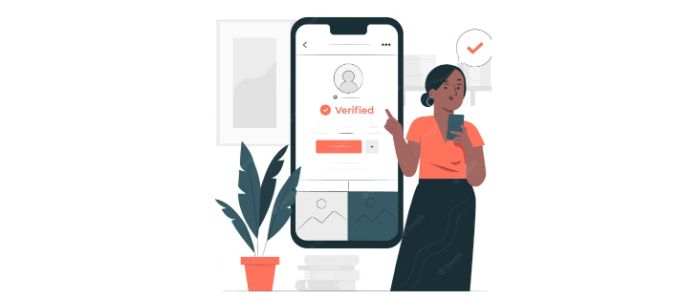 At this point, you must supply any information that Twitter requires to authenticate that you are attempting to enter your account. The good news is that you can access your account on the same day if you have the correct account information. If Twitter requests supporting documentation, you may be unable to log in for a few days while Twitter reviews the files and confirms that you are who you claim to be. 
To appeal for your Twitter account
As a final alternative, file an appeal for your account.
You can file an appeal with Twitter to open it if the first two ways don't work or you believe your account shut down incorrectly.  To do so, you need to contact Twitter and explain why you believe they erred in suspending the account in question. This is not an immediate cure because approval or denial may take several days.
When Do Twitter Suspensions End? 
The type of punishment and the offense determines the length of the most recent Twitter ban. The most twitter account suspended is frequently seven days, while the lowest is 12 hours.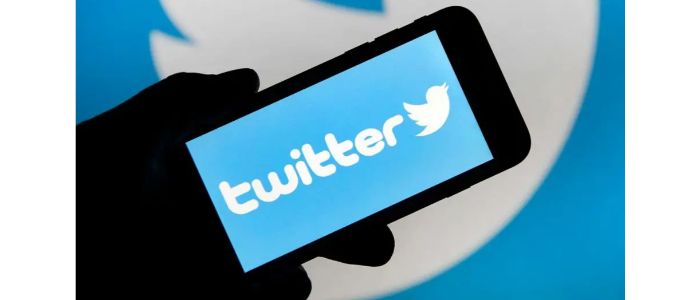 An account is temporarily suspended for 48 hours in the event of a minor violation of any of Twitter's policies. This is the time it takes Twitter to validate your account, phone number, and other information you provided. 
FAQs
How long do suspended Twitter accounts remain active?
An enforcement action might take anywhere from 12 hours to 7 days, depending on the sort of offense.
Why was my Twitter account suspended?
When we permanently suspend an account, we notify the user that their account has been suspended due to abuse and detail the policy(ies) they violated and the specific content that caused the suspension. If violators believe we made a mistake, they have the right to appeal twitter permanent suspensions.
Is Twitter suspension permanent?
We may temporarily or permanently suspend an account if it engages in abusive behavior. Such as sending threats to other users or impersonating other accounts.
Can I regain access to my suspended Twitter account?
If twitter restricts your account and you cannot authenticate, you can wait until the limit automatically lifts. This could take 12 to 7 days.
What is the nature of the suspension?
You may not care much for your vehicle's suspension system, but you could completely halt it if it fails. Driving with a faulty or worn-out suspension system increases tire wear and endangers you and other drivers on the road.
Conclusion
When an account looks compromised or behaves in a way that violates Twitter Rules, Twitter has the right to lock the account or temporarily restrict some functionalities. You can avoid breaking Twitter's terms of service by not sending tweets or messages that appear to be. 
See Also: Pin Any Tweet In Twitter To Your Profile [3 Methods] | 2023
Freelancer Michael Franco writes about the serious and silly sides of science and technology for CNET and other pixel and paper pubs.