Science channels help adults and youngsters to gain knowledge with fun. You can learn your contextual studies along with more about science and scientific inventions through these channels. Through this write-up, you will learn easily about the best science channels on youtube. 
You will get clarifications about a few science channels on youtube like Ted-Ed, Kurzgesagt, Crash Course, Minutephysics, and Scishow. Also, explains a few science teachers that are very popular on youtube, like Vsauce and Aman Dhattarwal. Learning experiments visually is an easy process; some channels that are popular for sharing experiments are hoopla kids lab and periodic videos.  
Let's know more about those science channels that are helpful for kids to adults. Meanwhile, Keep reading to know much about such science channels. Also, check out this list of the Best Crypto Channels On Youtube-2023!
See Also: 6 Best Cybersecurity Youtube Channels – Complete List
What Is There In Science Channels?
Any Best youtube science channels consist of many educational and fun videos that help to gain ideas easily. Some tutors explain thoroughly in various science channels like Ted-Ed, Crash Course, and more. Some of them teach physics, biology, and chemistry altogether. And some help in studying different books. 
Science channels have many experiment shows and educational lectures. They usually help with learning easily. Properly explaining lectures with presentations of abstract things clarifies the idea.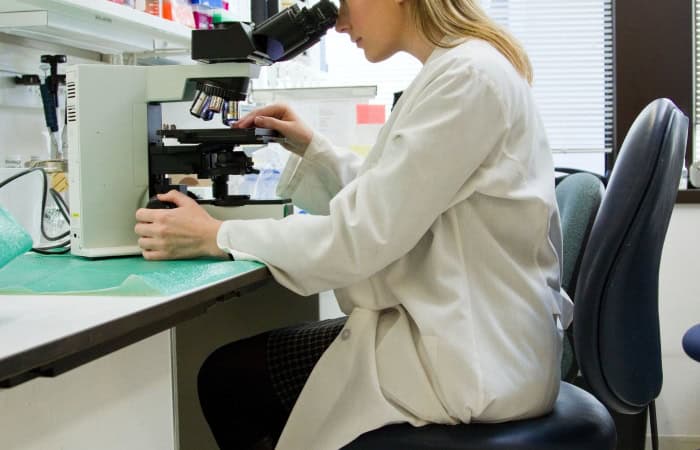 To know more about some famous science channels, read this write-up thoroughly. 
See Also: Top 10 Best Business Channels On YouTube Of 2023 [Must Read]
Five Best Science Channels On YouTube
Many science youtube channels are available to educate kids to teens about various technology and related scientific objects in a simple manner. There are various science channels with different techniques to achieve their purposes. Also, Some are not purely science channels but a combination of various subjects. Particularly, Here are a few famous science channels you should learn about for more clarification. 
See Also: Best Guitar YouTube Channels For Beginners And Experts
Ted-Ed
Ted-Ed was founded in the year 1984 to gleam education in an interesting way all around the world. They show many sciences to global issues programs and discuss them. Richard Saul Wurman is titled as the pioneer of the Ted-Ed channel.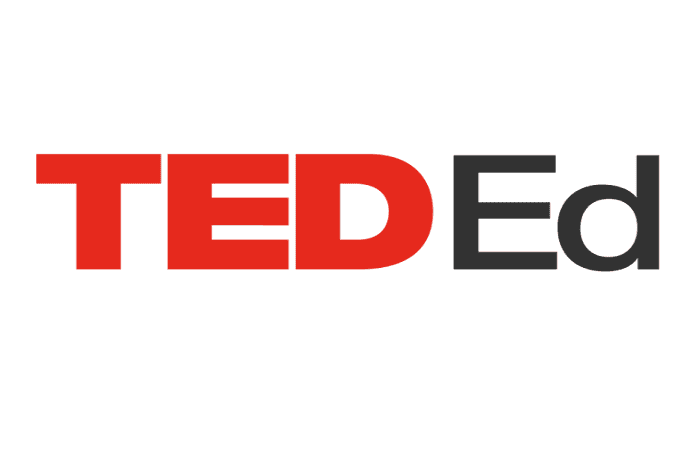 Ted-Ed helps to share ideas of children and teachers and gives a proper discussion on various perspectives. This focuses on the initiative of spreading education around the world among youths. There are discussions, quizzes, text, and more. It also organises student talks programs which help to think from different perspectives. 
Visit: Ted-Ed
Kurzgesagt
Among one of the best science youtube channels, Kurzgesagt is known for. It was established in 2013 by Philipp Dettmer. It served as the first video about the evolution of human beings. They share many animated ducational contents.
They mostly share designed animated videos to teach youngsters in an interesting and clarified manner. Usually, this channel explains objects based on scientific research.  They generally discuss the universe and all those universal things that are in contrast. 
Visit: Kurzgesagt – In a Nutshell
Crash Course
Hank Green, a science communicator, video creator, and entrepreneur, invented this channel in 2007. This channel is especially meant for kids and discusses things that are related to the syllabus.
You can enjoy and learn many educational contents free of cost and more high-quality content in monthly subscriptions. They are usually best for preparing for competitive examinations. Generally, You can study various subjects from this channel, including science. 
Visit: Crash Course
minutephysics
In 2011, Henry Reich invented a new science channel titled minutephysics. This channel mainly focuses on physics-related topics. This channel was named so because mostly the channels were nearly a minute.
They help to understand the different concepts of physics in an easy understanding way, like showing animated videos. The teachers explain any topics mainly by showing whiteboard animations. You can contact the tutors through Twitter or Gmail with your doubts, apart from commenting on videos. 
Visit: minutephysics
SciShow
SciShow mainly talks about science news. They serve videos on science, history, news, and others. Under this title, Hank Green launched three channels: Scishow kids, Scishow space, and Scishow psych. Generally, This channel is mainly meant for kids to youngsters differing upon their programs.
They try to explain various technology in simple words. It has been titled among pioneering science channels on youtube. Jessi generally hosts the Scishow programs. It is an educational channel that compares things with daily-based objects to remember easily. 
Visit: SciShow
Best Science Teachers On YouTube
Any best science channels on youtube or any other platform are mainly for two reasons: educators and their way of teaching. Some teachers motivate children across the world to move ahead in their careers. Generally they may be experts in some of the science subjects. Of all of them, here are two famous educators available on youtube. 
Michael Stevens
Michael Stevens, an educator, entertainer, comedian, and editor, hosts the Vsauce channel. Once a man who pursued his degree in English literature and neuropsychology now clears the doubt of all students on various topics.
He especially talks about various kinds of videos on different topics, like scientific, phycological, mathematical, philosophical, and more. He explains on a deeper level all the topics in understanding the psyche of human beings. Apart from explaining, he also works with various top universities. 
Visit: Vsauce
Aman Dhattarwal
In 2014, Aman Dhattarwal started his journey by explaining tips for studying and various educational programs. Aman Dhattarwal was a brilliant student in his time. Also, one of the famous educational tutors on youtube. Along with being an educator, Aman was also an advisor, entrepreneur, and influencer.
Also, recently in 2021 he launched a channel titled Apni Kaksha JEE(Aarambh). This person runs four channels on various competitive examinations and subjects. His videos are mainly focused on 12th-centred students. 
Visit: Aman Dhattarwal
Continue reading to learn about a few channels that show various scientific experiments!
See Also: 7 Best Finance YouTube Channels | Top Picks Of 2023
Two Best Experiment Channel
Youtube science channels that show experiments are best for learning easily. There are many science experiment channels for kids and youngsters. Below are the two famous experiment channels for adults and kids. Read interestingly to learn about them. 
Hoopla Kidz lab
Hoopla kidz lab was launched nearly two years ago. These channels show some scientific experiments that are cool and harmless. These experiments teach students about many scientific facts. There are many scientific experiments based on various subjects differing in various science subjects. They are especially for teens and kids.
They especially show experiments on various subjects, from math, art, science, geography, social studies, and more. This channel was launched in 2010 by Michael stevens. 
Visit: HooplaKidzLab/LAB 360
Periodic videos
Among the best science channels on youtube is the Periodic videos channel for experiments. In 2008, this channel was launched, which consists of many chemistry-related videos.
They especially talk about elements that are present in the periodic table. 
Visit: Periodic Videos
FAQs 
How can you make good science videos?
Make your video in a unique style with things explained in clear and simple language.
What is the importance of science videos?
Science helps in clearing doubts learning new techniques, and more.
What are some best science channels on youtube?
Minutephysics, Ted-Ed, Kurzgesagt, and many more are some famous science channels on youtube.
How is youtube helpful for learning experiments?
You can learn experiments from youtube by watching the channel and see methods visually rather than by mugging up.
See Also: Best Photography Channels On YouTube You Must Follow Today
Conclusion
All things considered, Educational channels are meant to teach children in a fun and methodic process. Best science channels on youtube become not only because of their subscribers but also because of their content quality, educators, and type of education.
There are many channels that have good ratings, including crash course, ted-ed, periodic videos, and many others. There are various educators, but among those famous are Aman Dhattarwal and Michael Stevens. 
Overall, To learn about science channels and tutors, check on the web thoroughly. Also, Share the post to let others also learn about it. 
David Carnoy: TechyHost's and CNET's Executive Editor, leading member of the Reviews team since 2000. Covers gadgets, specializes in e-readers and e-publishing.