Do you want to use your Steam Deck to play Xbox 360 games? With Xenia, the top Xbox 360 emulator available, it is feasible. You can run your Deck on SteamOS and Windows, and here's how to accomplish Xbox 360 emulator Steam Deck. 
For the Xbox 360 emulator, enter desktop mode on your Steam Deck. Windows OS should be there on your Steam Deck > Download the most recent version of Xenia Canary from the company's website > Your Steam account can now have the Xenia Canary Emulator as a non-Steam game > Your Xenia emulator may now be launched from the Steam Deck Game Mode >. Ensure your Xenia emulator is set up according to your preferences > To play and enjoy the game, download and choose an Xbox 360 Rom.
The best Xbox 360 emulator available now is undoubtedly Xenia since it makes it simple to play a sizable selection of Xbox 360 titles. The Xenia Canary build is the most stable Xbox 360 emulator online. Understanding how emulators and the Steam operating system operate is necessary for each task. Keep reading the article to learn more about Xbox 360 emulator Steam Deck. Here is a guide on fixing the Valorant update stuck at 0%.
The Steam Deck's Xbox 360 emulator user manual
A whole era of video games was dominated by the Xbox 360. The system was one of Microsoft's most notable gaming triumphs and primarily set the bar for subsequent platforms. This was accomplished through the console's ground-breaking Kinect function and its abundance of fantastic games.
You must download and install the Xenia Emulator, an Xbox 360 emulator designed to run on Windows OS and other operating systems like Linux to imitate the Xbox 360 Steam Deck.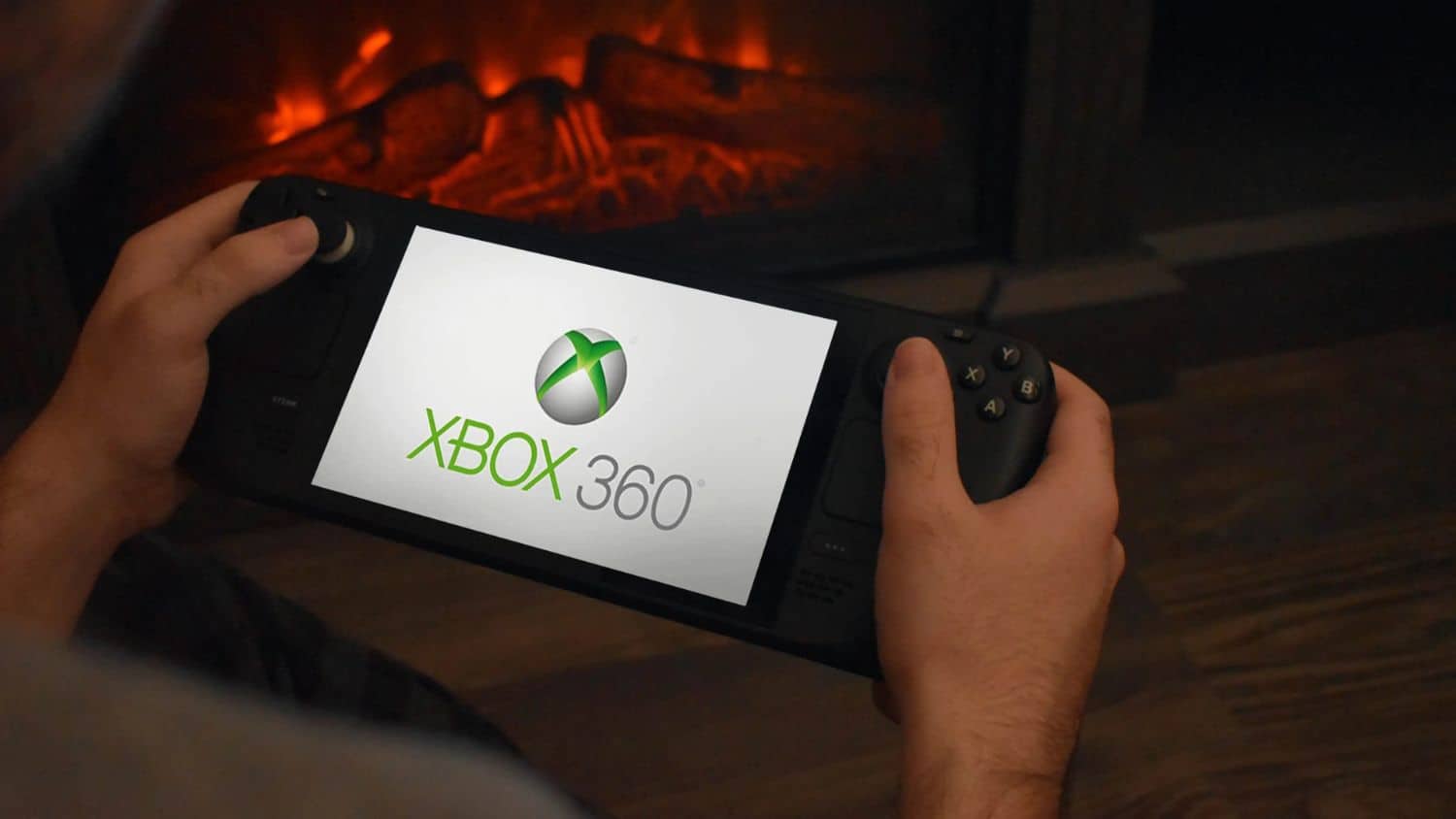 Because it makes playing a large selection of Xbox 360 games easy, Xenia is probably the best Xbox 360 emulator available. 
Furthermore, compared to other experimental Xbox 360 emulators currently available online, the Xenia Canary build has the highest level of stability. The Xenia emulator is excellent for Steam for Xbox 360. 
See Also: How To Install And Run Kodi On Xbox One [Updated Guide]
How to Install and Download the Xenia Emulator
The emulator must be downloaded on your Steam Deck before playing Xbox 360 games. First, switch your Steam Deck from game mode to desktop mode to achieve this. In desktop mode, you can access numerous programs that simulate the Windows experience. 
Change to desktop mode on your Steam Deck from game mode
Let us see how to do it.
You might already be an Xbox user if you're following this tutorial and facing problems like game taking too long to start can be expected once your system ages; if you do face that issue, check out our guide!
Install the Windows OS on your Steam Deck
Xenia may now be downloaded onto your Steam Deck in two different ways. The first method to Xbox Steam deck is by using EmuDeck to download it. 
In addition, it downloads a version of the program that is compatible with your Steam Deck. The other approach entails directly downloading Windows and installing Xenia Canary.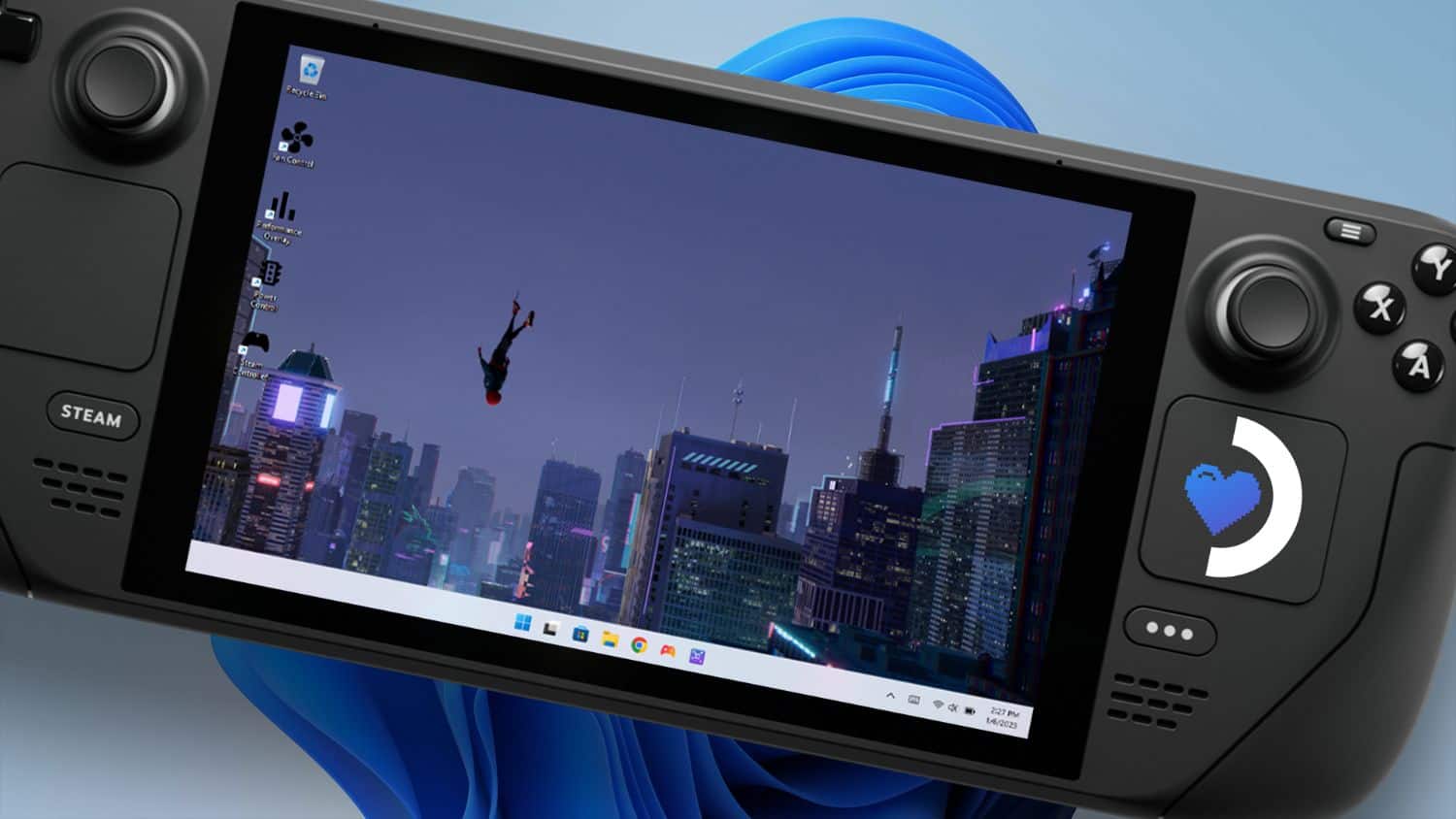 The issue with the first approach is that, despite the EmuDeck's improved compatibility, the Xenia build that it downloads for your Steam Deck does not perform as well as it does for the Windows OS. Sometimes the FPS is so appallingly low that the entire emulation is rendered unusable.
For this reason, we advise downloading Windows OS on your Steam Deck before manually installing Xenia from the developer's website. You'll have more options for Xenia builds, and your performance and experience will improve overall.
Installing Windows on your Steam Deck is as simple as following these steps:
Let us see how to do it.
Make a bootable Windows USB drive or Micro SD card to switch between Steam OS and Windows OS easily. 
Plug the bootable USB drive into your Steam Deck. Press and hold the power button while the Steam Deck is off. 
Choose the USB drive or SD card. Your Steam Deck will boot into Windows.

The on-screen instructions should guide you through finishing a Windows Setup.

Select Display Orientation > Landscape and accept the change when Windows Desktop displays by going to Start > Settings > System > Display.

Launch Windows Edge and go to the Steam Deck Windows Resources website.

Download the audio drivers, Wi-Fi drivers, Bluetooth drivers, SD card reader drivers, and APU drivers.

Ensure that your Steam Deck has every one of the drivers mentioned above installed.
That's it; you should now be able to easily switch between the Windows and Steam OS, depending on your preferences.
This will undoubtedly be useful to you in operating Xenia, but it may also help run other Windows-specific programs.
See Also: Best Xbox 360 Singing Games To Enjoy With Friends And Cousins [2023]
Download Xenia Canary and install it on your Steam Deck
Now that your computer runs Windows OS, downloading the Xenia emulator is simple. We'll walk you through each step in this section so you can get the emulator and start using it. You must perform a few downloads to confirm your internet connection is operational.
The Xenia Canary build, which you now can access, should provide you with the greatest performance and most efficient rendering of Xbox 360 games. The Xenia Canary is an excellent emulator since it doesn't need additional files or BIOS to function, unlike other emulators.
Add the non-Steam game Xenia Canary to your Steam deck
Let us see how to do it.
Verify that Desktop Mode is selected.
Launch the Steam client while it's not in game mode.
Choose "Add a Non-Steam Game" from the drop-down Menu after navigating to and selecting the Games option on the main Menu.
Tick the box next to the "Xenia Canary Emulator." 
In the end, click the "Add to program" button.
And there you have it! That is all required to add your Xenia Emulator to your Steam Library and make it accessible in the gaming mode of your Steam Deck. 
You won't experience any difficulties anymore trying to enjoy your favorite Xbox 360 games. We hope you got to know everything on Xbox 360 emulator Steam Deck.
FAQs
How does the Xbox 360 emulator operate?
On your PC, you may play Xbox 360 games using an emulator. You could play exclusive Xbox games on another device, such as a Windows PC, which would act as an Xbox console on your PC.
On a Steam Deck running SteamOS, can the Xbox 360 be emulated?
Using a Steam Deck running SteamOS, you can simulate Xbox 360 games: Xenia Canary Build should be downloaded and unpacked in desktop mode. Set up Xenia to run on Vulkan. The Steam ROM Manager allows you to add Xbox 360 games to Steam.
What is the Xbox 360's purpose?
Microsoft's Xbox 360 is a home video gaming console. It is the second system in the Xbox line, aiming to replace the original Xbox. As one of the seventh-generation video game systems, it competed alongside Sony's PlayStation 3 and Nintendo's Wii.
The Xbox 360 controller emulator is what?
The Xbox 360 Controller Emulator lets you use your controller gamepad, joystick, steering wheel, pedals, etc. on your PC, much like an Xbox 360 controller.
Conclusion
The Xbox 360 emulator Steam Deck is an excellent place to play Xbox 360 games. Installing Windows 10 or 11 on the Steam Deck is your best option if you want the best compatibility with Xbox 360 titles on the platform. It's not nearly as terrible as you imagine because Xenia functions much better when Windows is the dominant operating system since it's a Windows software. Additionally, the entire process is reversible, so you are free to switch to SteamOS in place of Windows. There aren't any other noteworthy Xbox 360 emulators other than that. Your only real choices are to install Windows and abandon everything beautiful about SteamOS or to put up with our workaround for installing Xenia on Steam Deck. If you have any queries regarding this, comment down below. 
Carly Earl, Guardian Australia's pic editor, was a photographer and pic editor in Sydney for 8 yrs. She worked for The Daily Telegraph and Sunday Telegraph.