Many people find happiness in cooking and baking. The satisfaction one gets from tasting their baked food is beyond heavenly. Many people want to start the art of baking. Here are some of the 11 best baking youtube channels where you can find the basics of baking and can bake like an expert.
If you've never baked before, you can check out these free youtube channels to find the easiest and most aesthetic ways of baking.
Rosanna Pansino

Nigella Lawson

Joy of Baking

Bake With Shivesh

How To Cook That
Don't worry if you are a newbie in the field of baking. Just explore and start baking yourself. You should bake your snacks by following these tips and adding a flavor of love to your recipes. 
 See Also: Best Cooking Channels On Youtube In 2023 [Must Watch]
Bake Your Snacks With Them!
Baking had become a passion for many out there. This has led to various youtube channels that could teach beginners how to bake. It has also helped the experts create new baking styles and icing techniques.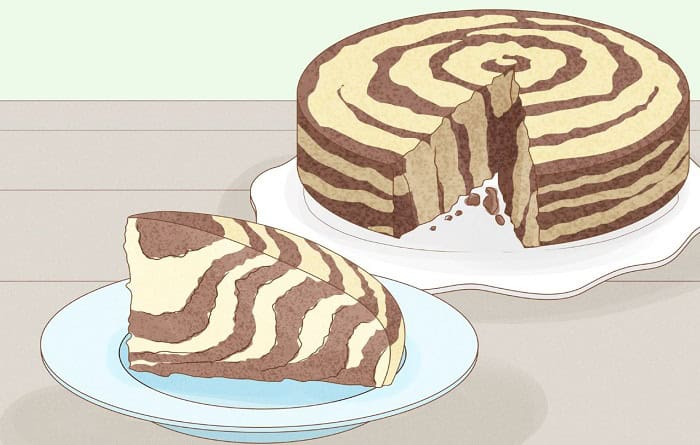 Here are some best baking youtube channels you can follow to become an expert baker.
Rosanna Pansino
Rosanna Pansino's channel is one of the best youtube baking channels a beginner can watch, as it gives a good start with baking. She is the founder of the most admired baking show Nerdy Nummies which is uploaded on her youtube channel.

After realizing there are few internet baking shows, she endeavored to begin the Nerdy Nummies baking series. This channel is now the most famous cooking channel on the internet, and it would greatly benefit you if you are fond of baking as a beginner.
Visit: Rosanna Pansino – YouTube
Nigella Lawson
Are you looking for the best baking youtube channels? This is a youtube channel where you can find unique cooking tips, recipes, and cooking-related videos. She has the best youtube cooking classes.

Her unique way of presenting has attracted more viewers to her. She has also published books on cooking.
Visit: Nigella Lawson – YouTube
See Also: 8 Ways To Search Background Audio Of A YouTube Video
Joy of Baking 
The Joy of Baking is a famous baking channel featuring demonstration videos of special and unique recipes. All cooking enthusiasts can find her channel inspiring and informative.

She has been credited with several awards related to cooking.
Visit: Joy of Baking – YouTube
Bake With Shivesh
Bake With Shivesh is one of the top Indian baking channels that gives great recipes, tips, and baking methods.

Beginners in the baking field might find this channel greatly helpful and informative.
Visit: Bake With Shivesh – YouTube
How To Cook That
Ann Reardon, the creator of the best youtube baking channel, shows the various ways of making thematic and innovative cakes via creative videography through her channel. She offers baking tips and various hacks for easy and gives easy methods for baking a creative cake.

Her channel also talks about the various tools for baking and touches on all the aspects of baking.
Visit: How To Cook That – YouTube
Bake Like A Pro
If you want step-by-step cooking classes, Bake Like A Pro is a perfect place. This channel makes you go easy with baking cakes, cookies, pizzas, etc.

If you want a quick and easy solution or an everyday baking tip, this channel will help you progress from a beginner to an expert.
Visit: BakeLikeAPro – YouTube
My Cupcake Addiction
My Cupcake Addiction is a top youtube baking channel owned by Elise Strachan.

She is now a major influence in baking tutorials due to her passion for baking unique cakes and embellishing them. 
Visit: MyCupcakeAddiction – Elise Strachan – YouTube
https://techyhost.com/wp-admin/post.php?post=25519&action=edit
Bake With Jack
Bake With Jack is a popular Youtube baking channel where you can find more aesthetic ways of baking bread.

If you are interested in bread recipes, Bake With Jack can give you more confidence in baking them.
Visit: Bake with Jack – YouTube
Gretchen's Vegan Bakery
What if you are a vegan? No worries. Gretchen's Vegan Bakery might help you with vegan baking sweets.

You can certainly find several vegan baking tips and tricks from this channel.
Visit: Gretchen's Vegan Bakery – YouTube
The Icing Artist
The Icing Artist is the youtube baking channel owned by Laurie Shannon. Her innovative style in baking cakes and presenting them to the viewers help newbies create tasty sweets.

This channel gives some amazing dessert recipes and tips to make them extraordinarily worthy.
Visit: The Icing Artist – YouTube
Cupcake Jemma 
Cupcake Jemma is the channel where you can find top baking videos. This is one of the worthy baking channels, as it offers several tutorials and videos on baking.

Her baking skills had now made her a seller too.
Visit: CupcakeJemma – YouTube
FAQs
Which is the biggest baking channel on youtube?
Most of the baking channels have a huge fan base. However, Bake Like A Pro is currently the biggest and the most favored baking channel.
Which is the internet's most popular baking show?
Nerdy Nummies show, created by Rosanna Pansino, is the most viewed baking show on the internet.
How long will it take to learn baking?
It depends on the way you exert hard work on it. Doing it with a lot of passion will help you to learn baking quickly. Watching videos on innovative ways of baking helps you ease the process.
Who is the most famous baker on youtube?
Several youtube bakers show different ways of baking and give different tips. Among them, Rosanna Pansino is a popular Youtuber baker. She is also famous as the creator of the baking show Nerdy Nummies which went viral on the internet as a baking show.
Conclusion 
Using innovative baking techniques and creative ideas would be very useful for those who have taken baking as a passion. While some people focus on creating uniqueness in icing, others might pick it up in themes of snacks. While some people go on with traditional snacks, others focus on other possibilities. Their creativity in cooking is mainly acquired through the internet, most probably through youtube videos at home for free. These best baking youtube channels must be very useful for you if you love baking.
These videos are much more helpful for beginners in the field of baking. These channels make them aware of the different ways one can bake. If you are a beginner, use these channels and tips to find more uniqueness in your snacks and bake them with love.
See Also: 11 Best Food Channels On YouTube You Must Know [Full Review 2023]
Carly Earl, Guardian Australia's pic editor, was a photographer and pic editor in Sydney for 8 yrs. She worked for The Daily Telegraph and Sunday Telegraph.